Traversing rough waters and strained relationships, Bravo's 'Below Deck' chronicles the lives of crew members aboard a mega yacht. The reality television show follows the working relationships of a group of individuals as they don the caps of the Captain, Chief Stew, Chef, and deckhands. The series features the ups and downs of the group as they try to entertain guests and customers during the charter season. Released in 2014, season 2 of 'Below Deck' features equal drama and chaos. Years later, fans have been curious to learn the whereabouts of the cast members. So, if you also want to know more, look no further because we've got all the answers right here!
Where is Lee Rosbach Now?
Leading the crew once again, Captain Lee Rosbach reclaimed his position as the Captain of the yacht Ohana. Almost a decade later, the "Stud of the Sea" has relinquished his position in light of health concerns. Season 10 brought Captain Lee's ailments to light. The television personality had to temporarily step aside from filming amid his burgeoning mobility issues and consequent pain. Eventually, Captain Lee also revealed that he was not invited back for season 11. Nevertheless, he maintains a warm dynamic with the production house and has returned with another show on Bravo TV.
Along with former Chief Stew, Kate Chastain, Captain Lee hosts 'Couch Talk with Captain Lee and Kate.' At 73, the reality TV star is still as active and busy as ever. Along with his wife, Mary Anne, he continues to enjoy the fruits of his labor. Lee and his wife, Mary Anne, also love spending time with their children, grandchildren, and friends.
The family had to bear a heavy loss in 2019 when Captain Lee's youngest son, Joshua, died after struggling with an opioid addiction for years. Since then, the family has become extremely vocal about addiction and hopes to achieve change regarding rehabilitation and care for people struggling with addiction.
Where is Ben Robinson Now?
The Chef, Caterer, and Certified Health Coach became one of the pivotal members of the show. With an intersectional experience, Ben delivered lip-smacking delicacies throughout his tenure on the show. Ultimately, he didn't return to the series after season 2. Yet, Ben still starred in 'Below Deck: Mediterranean' and 'Below Deck: Galley Talk' with former Chief Stew Kate Chastain. As per rumors, Ben has purportedly fathered Kate Chastain's baby, which both individuals have vehemently denied.
On the personal front, the 42-year-old is set to marry Kiara Cabral, his girlfriend of four years. Ben asked her to marry him at the Vatican, and the couple looks forward to planning their wedding. In addition to working as a Caterer and Chef, he is also an emerging influencer. In addition, Ben is a TikTok and Cameo creator and sells merchandise. Not just this, fans can find an array of services the Chef offers through his online channels.
Where is Kate Chastain Now?
Taking the reigns as the Chief Stew, Kate Chastain quickly established her monopoly on the show. The star went on to display her quirks and leadership skills for five more seasons before hanging the robes after season 7. The television personality decided to explore other paths and leave her post as a Senior Member of the Bravo reality series.
Since then, Kate has become a producer and launched her own production company, Remotely Possible Productions. With years of experience on charters, she wrote a book about her experiences entitled, 'Lucky Charming,' published in 2016. The 40-year-old is currently based in New York, working on a radio series titled 'Unapologetically Kate Chastain.' She has also appeared on 'The Traitors,' and is working with Captain Lee Rosbach on 'Couch Talk with Captain Lee and Kate.'
On the personal front, Kate welcomed her son Sullivan Cay in May 2023. The television personality had been previously embroiled in a controversy as well. In 2016, Kate was arrested for allegedly assaulting her ex-girlfriend, Ro Hernandez. While she hasn't revealed anything about the domestic arrest charges, she has expressed how she's careful about who she's dating. Besides, Kate has chosen to keep the identity of her baby's father hidden and has vehemently denied that a cast mate from 'Below Deck' has fathered her child.
Where is Kat Held Now?
Widely remembered for her popular catchphrases and her unwantedness to work, Kat was full of jovial fun on the show. While the television personality had initially found it challenging to be on the same page as the Chief Stew, things became streamlined in season 2. This iteration also marked Kat's last appearance on reality television.
Since then, the 39-year-old has dabbled into waitressing, bartending in Las Vegas, and even nursing. Kat returned to nursing school in 2017 and is now purported to be a registered nurse. While she still operates social media, she has decidedly kept all her details under wraps. Kat last appeared on Andy Cohen's 'Watch What Happens Live' with her co-stars in 2020.
Where is Amy Johnson Now?
The 38-year-old reality TV star appeared on two seasons of 'Below Deck' before quitting reality television. Born and raised in Texas, Amy was a sales representative for Cadillac before finding herself entranced by travel and adventure. Ultimately, after using her personable skills to acquire a job on a yacht, she went on to solidify her position in the industry.
After consistently knocking heads with Kate and other crew members, Amy left behind her spot on the show. Since then, she has found more happiness and success. On the personal front, Amy found love with Ellis Lenthall, an experienced Industrial Sales Account Executive. The couple tied the knot in 2020 and have continued to explore the bliss of marital harmony together. On the professional front, Amy is now a contractual Corporate Flight Attendant based in Florida.
Where is Eddie Lucas Now?
Eddie climbed to the ranks of a bosun in season 2. Originally a Deckhand, he claimed the position of First Officer on the Bravo reality show. After returning to the show for eight seasons, he hung his robes and departed from the franchise. The reality TV star has now taken up a life outside entertainment and is the Captain of a Harbor Tug Boat in the Baltimore Harbor. Eddie even managed to purchase a home in Baltimore but also revealed in an interview that Bravo has been paying him less than other cast members.
The 38-year-old now likes to spend his time sailing across the Caribbean and other exotic locations. He enjoys fishing and spending time with his dog, Bert, and his partner. Eddie was also speculated to have left the show because of his disagreement with Rayna Lindsey and alleged homophobic comments. However, the television personality has not addressed these rumors.
Where is Kelley Johnson Now?
Along with his sister Amy Johnson, former Marine Kelley Johnson channeled his love for fishing and water through 'Below Deck.' He eventually left the series after season 4 and has since explored other opportunities. Kelley works as an Emotional Support Advocate for people with mental health issues. The veteran also runs his YouTube channel called The Military Guy and regularly posts self-help videos.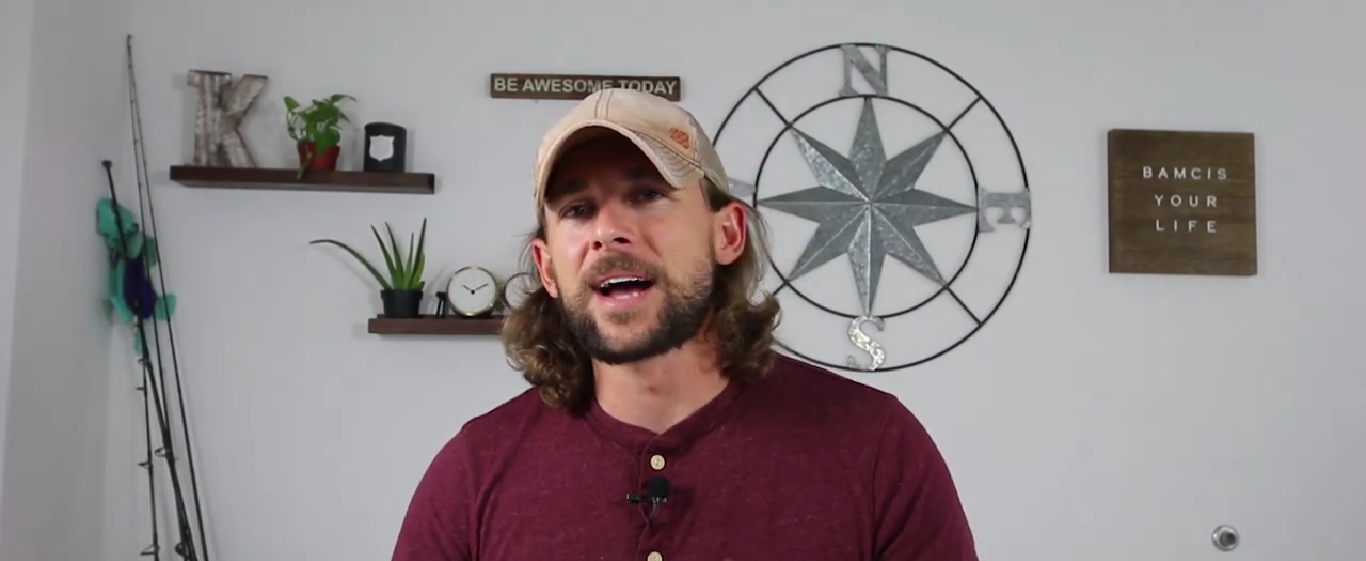 Moreover, Kelley has discovered his penchant for photography and videography and now explores his fascination with the lens. The television personality currently helms the Ship of Fools – 68 Viking as the Captain. Based in Fort Lauderdale, the 36-year-old enjoys all aspects of life with his friends and family.
Where is Andrew Sturby Now?
Despite lying about his credentials, Andrew managed to savor his spot on 'Below Deck,' thanks to Captain Lee's discretion. Yet, he still failed to perform his duties righteously and instead spent more time engaging with the guests. Ultimately, Andrew couldn't live up to the responsibilities and was fired from the show.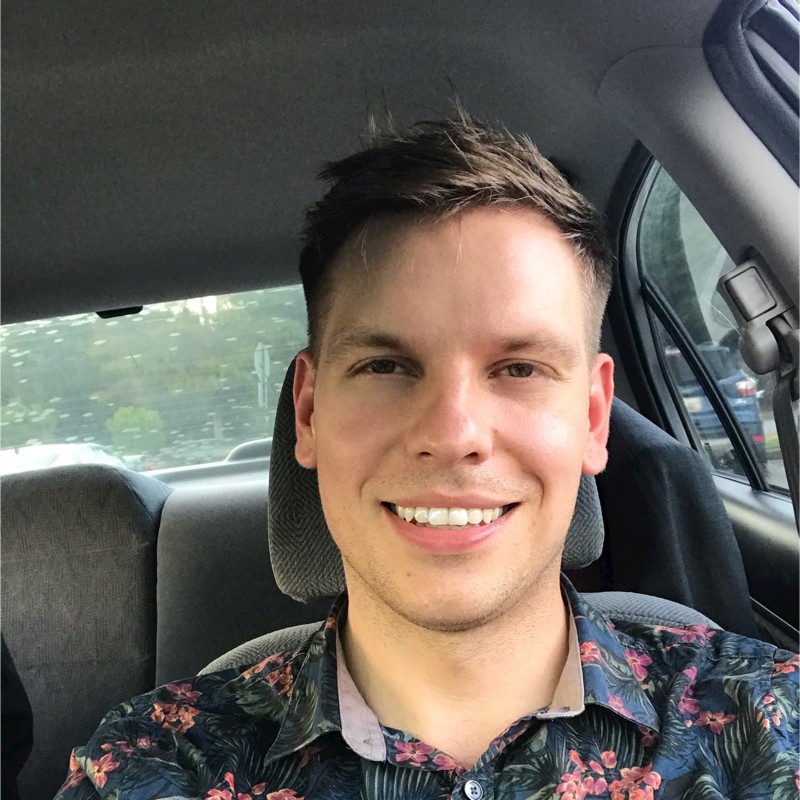 Since he departed from the show, Andrew has primarily kept his life under wraps. Now in his 30s, he no longer prefers to share his life on social media with his fans. On the professional front, he's working as a Clothier at Ticknors Men's Clothier. On top of it, Andrew has appeared in 'Vow: White Knights,' and 'The Awakening.'
Where is Logan Reese Now?
Joining hands as a Deckhand and replacing Andrew on the crew, Logan managed to absorb the responsibilities of the charter quite well. Ultimately, his stint on the show was limited. The television personality and his partner, Elissa Ellis, are now based in Florida. Logan is still an adventurer who regularly takes to the ocean and other sports. He is still engaged with work on the boat and regularly shares his journey with fans on social media.
Where is Jennice Ontiveros Now?
Despite her short stint on the series, Jennice made history by becoming the first female Deckhand on the show. Outside the show, her romance with ex-Marine Kelley Johnson didn't blossom the way they had anticipated. Instead of moving in together, Jennice and Kelley were embroiled in an online altercation and ultimately soured towards one another during the reunion episode.
Nevertheless, the television personality managed to put behind the drama and has since gained a career in entertainment and production. She has done voiceovers for 'Adventures of Aladdin,' and 'Create Together.' Jennice has even worked as a Producer on 'School of Chocolate,' and 'MasterClass: Talking Shop.' The Native New Mexican is based in Los Angeles and is vocal for the SAG Writers Strike. The Emmy nominated Producer has also worked with YouTube Originals.
Read More: Below Deck Season 1: Where Are They Now?