Anime are always great fun. With every passing year, we see anime make a lot of progress in terms of story-telling and visual effects. This year was no different. On one hand we saw a path-breaking new anime like Netflix's 'Devilman: Crybaby'. On another, we also saw new seasons of the already extremely popular anime like 'Boku no Hero Academia'. Be it action, romance, suspense, thriller, sci-fi or horror, 2018 saw everything in the world of anime. Depending on what your taste is, you might be able to find several many anime to choose from. Here's the list of top anime movies and shows of 2017. You can watch some of these best anime of 2018 on YouTube, Netflix, Hulu or Amazon Prime. If your favorite anime didn't make the list, feel free to comment.
Honorable Mentions:
Aggretsuko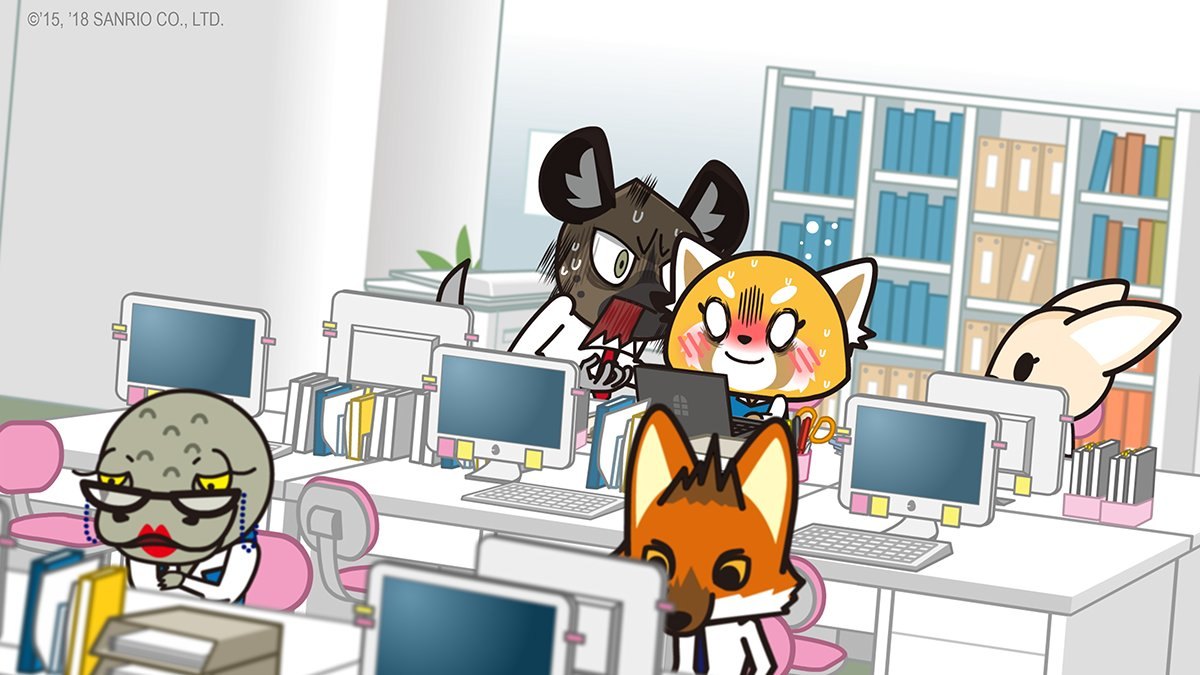 Netflix is one of the most popular streaming services and it is so for very good reasons. It lets you stream various TV series and Hollywood movies. But what makes Netflix much more popular is its originals. 'Aggretsuko' is one of Netflix's original anime. I really enjoyed watching it. The protagonist of the anime is Retsuko, a red panda. She works as an accountant in a trading firm in Japan. She is really frustrated with her life, especially her job since her seniors are overly assertive and she gets annoyed by her co-workers. To let out her frustration Retsuko goes to Karaoke every night and sings death metal. But she has been at it for almost five years and now it seems that her relationship with her colleagues is undergoing a change.
Karakai Jouzu no Takagi-san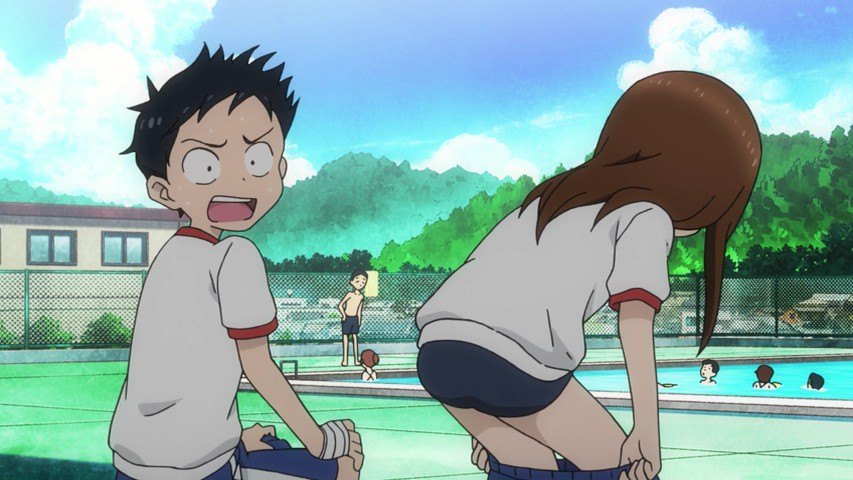 The best thing about the slice-of-life genre is that it lets you have all the fun of anime without getting too serious. 'Karakai Jouzu no Takagi-san' is something like that. It is a slice-of life-genre anime with an underlying theme of romance. At times the series is really funny. The male protagonist of the series is Nishikata. He is a normal school going, kid. Takagi is the female protagonist of the series. She knows Nishikata like the back of her palm. Isn't that what friends are supposed to do? Nope. Not in Nishikata's case. Takagi uses her knowledge about Nishikata to tease him. She knows what makes Nishikata tick and even knows his reactions to her teases. Thus, she always ends up embarrassing him in front of others much to his dislike. He vows to one day get back at Takagi and make her feel embarrassed in front of others.
Read More: Best Anime Dragons
10. Hataraku Saibou
This is one funny anime. I remember there was this Hollywood movie with the same concept as this anime. Well, I can't seem to remember the name….er..it was….oh yes 'Osmosis Jones'. I really enjoyed that movie when I was a kid. I was fascinated to see the inside of a human body portrayed as a cartoon. The film was both an animation as well as a live-action. 'Hataraku Saibou' has a similar concept. The entire anime takes place inside our body. Yup! watch this anime and you will realize that's where the most dramatic things happen. I mean, why not? There are about 37 trillion cells in our body and something interesting is bound to happen. We get to see the diligent red blood cells working hard trying to transport oxygen while the white blood cells fighting hard to protect the body from harmful threats like bacteria. The anime is really funny and it is strange, how much the relatable it is.
Read More: Best High School Anime
9. Megalo Box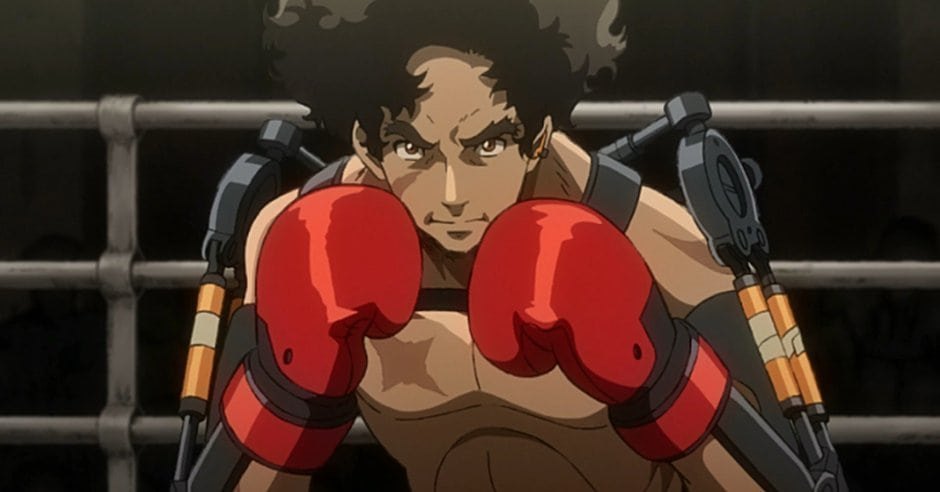 I don't really watch sports genre anime but once in a while, I do like to delve in them. 'Megalo Box' released in the month of April this year and it was a hit. The series received some really good reviews. After going through some of them I decided to watch the anime and I wasn't disappointed to do so. 'Megalo Box' mixes the fun of boxing with technology. It is like watching the movie 'Rocky' if he and his opponents were enhanced with gears and other machinations to increase their speed and strength. 'Megalo Box' shows us what the sport of boxing will be like if the participants wear enhanced using mechanized tools. Junk Dog is an underground fighter and works for a crime syndicate, throwing matches as he is ordered. One day the champion of Megalonia, the greatest boxing tournament, comes to fight him under a guise and defeats him in a single round. He challenges Junk Dog to defeat him by fighting in the tournament. Junk Dog makes it his aim to defeat his opponent but with so less time could he actually be ready before the tournament.
Read More: Best Samurai Anime
8. Hinamatsuri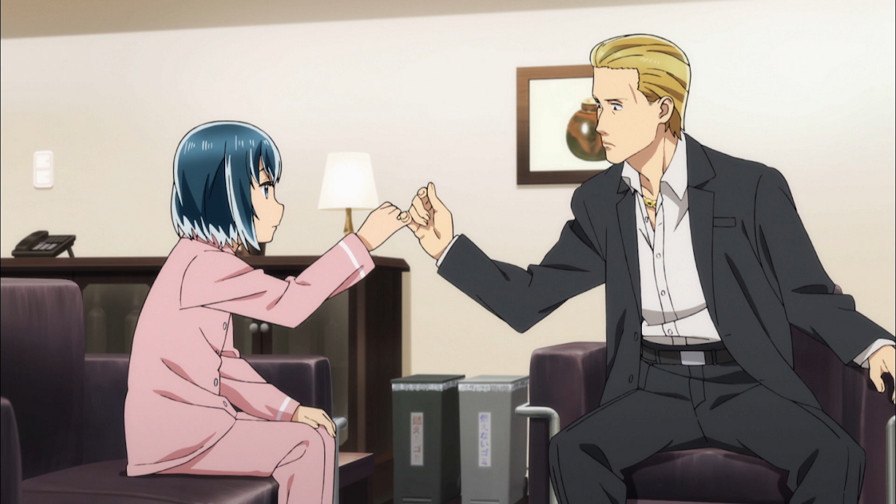 'Hinamatsuri' is a comedy genre supernatural anime. The plot was interesting so I decided to give it a go. Once I started I kept on watching it until all the 12 episodes were over. The series is funny and at times the supernatural part of it takes a back seat providing the viewers a nice little family comedy. The main protagonist of the anime is Nitta. He is an average Yakuza member. One day a capsule-like thing falls through his ceiling on his head. The capsule contains a little girl named Hina. Turns out Hina has psychic powers. Nitta decides to adopt Hina and use her power for the benefits of Yakuza. Hina is quite powerful and she needs to regularly use her powers. But what if she uses her powers on him? There's another problem though, if she doesn't use her powers regularly, she will go mad and end up destroying everything around her. The anime showcases the bizarre relation between Hina and Nitta as they try to get by their lives.
Read More: Best Slice of Life Anime
7. Lupin III: Part V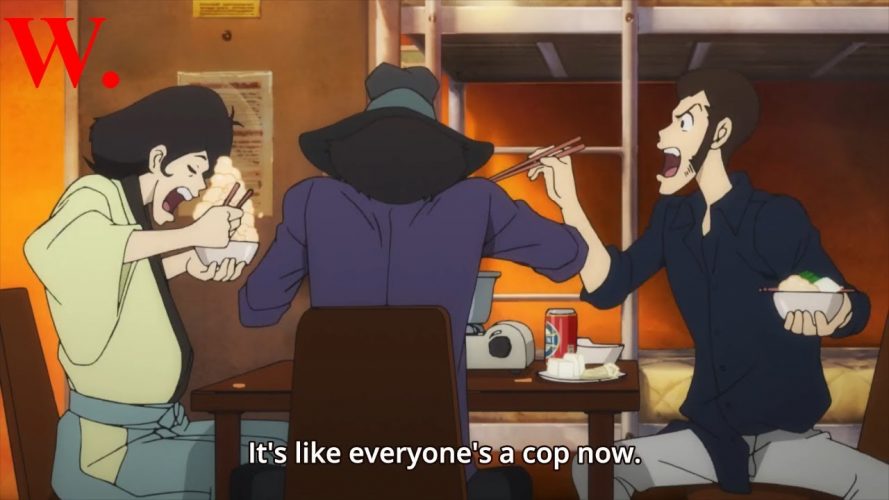 Are you a fan of 'Lupin the Third' franchise? If you are then this year must have been great for you since our favorite thief is back. The franchise has survived the test of time and is still fresh since it's conception in the year 1967. If you haven't watched the series then don't worry you don't need to watch the previous episodes to understand this one. But do watch them too. This time Lupin is back to pull off some great heists and to assist him his fellow comrades are back too. This time it's time to go digital. We will see Lupin pull off some cool heists digitally. Yup, the trending technologies are a staple in this series. We have the cryptocurrency, the dark web, hacking and much more.
Read More: Best Anime Animals
6. Natsume Yuujinchou Movie: Utsusemi ni Musubu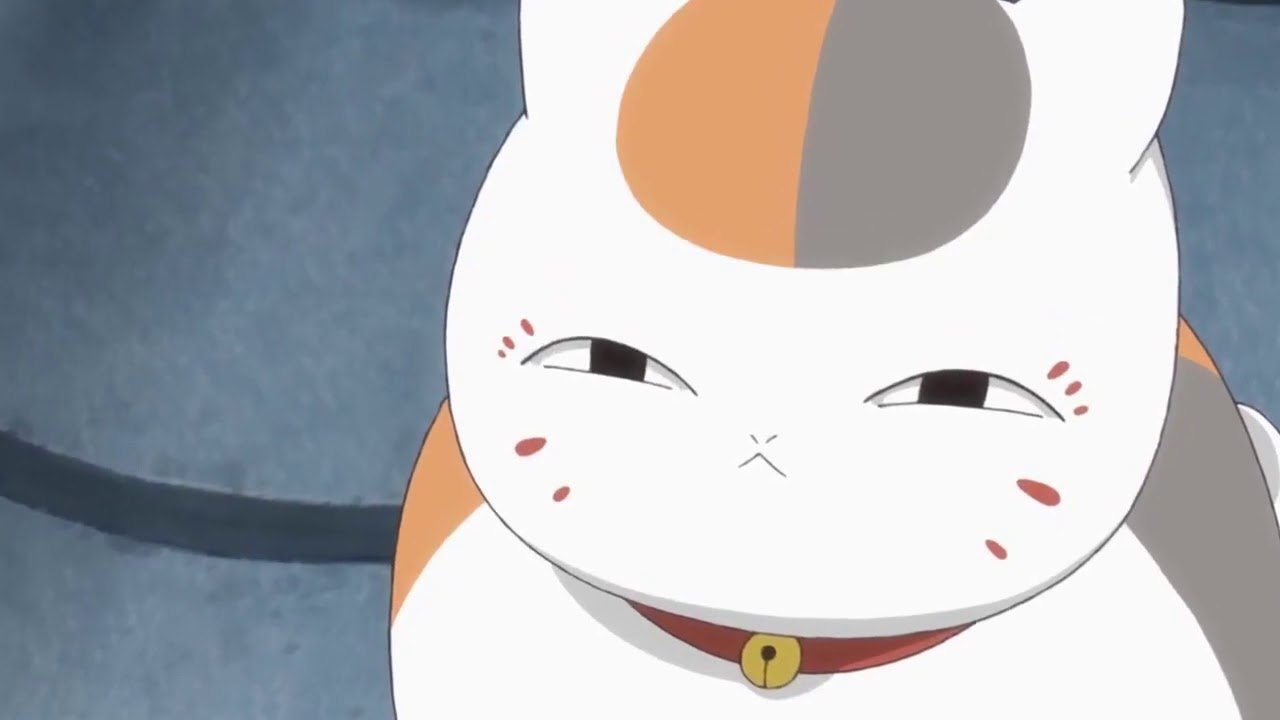 'Natsume Yuujinchou Movie: Utsusemi ni Musubu' is an anime movie belonging to the supernatural and fantasy genre. The movie is great. I enjoyed the plots and characters a lot. One thing I like about fantasy anime is that the imagination has no bounds. We see a lot of unexpected things and delve deeper into the life of fantastical creatures. The protagonist of the anime is Takashi Natsume. Ever since his childhood, he has been able to see monstrous spirits known as Yokai. His grandmother Reiko possessed similar capabilities. She challenged the Yokai and if they lost she enter their name into her book making them enter into a contract with her. Now, after her death, Natsume has inherited the book. He decides to return the names to their rightful owners. Joining him in his adventure is Nyanko Sensei, Natsume's self-proclaimed bodyguard. But it seems that there is a strange yokai lurking in the town.
Read More: Best Sports Anime
5. Mirai no Mirai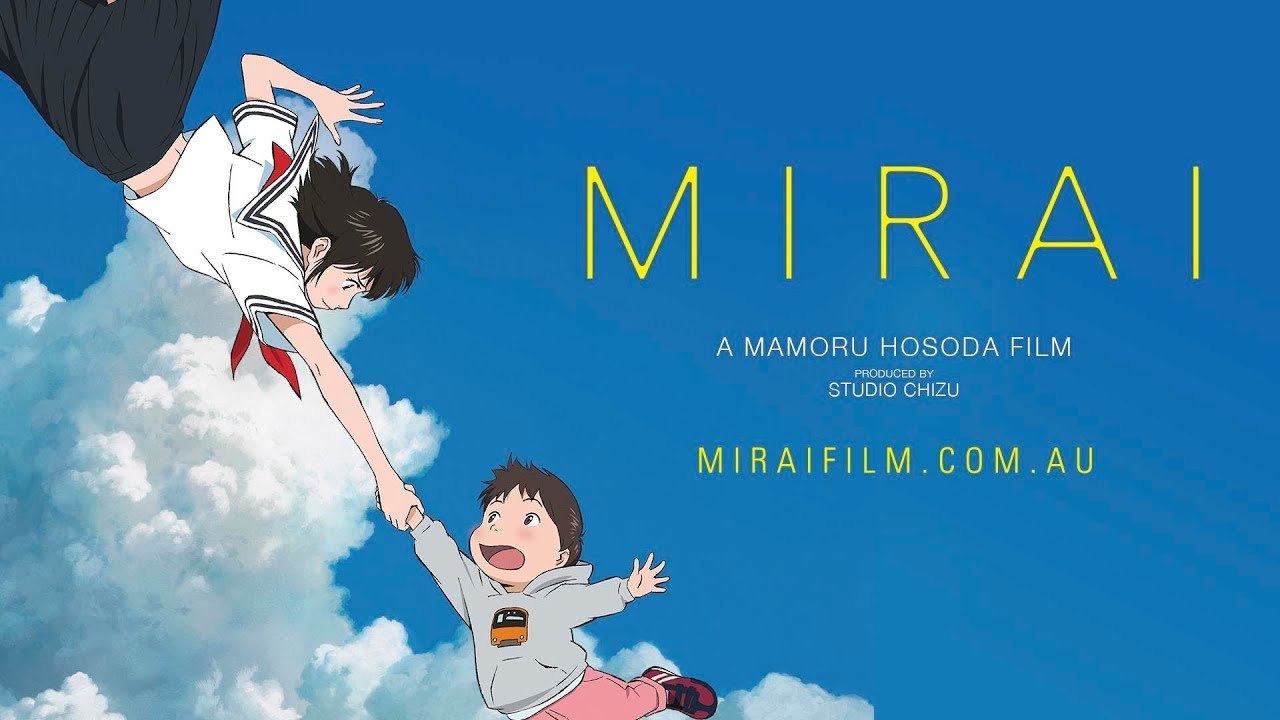 Up next on the list is another fantasy genre anime movie. I decided to watch it after I learned that the man who directed this anime has also directed 'Wolf Children' and 'The Girl Who Leapt Through Time'. I started watching it with high expectations and let me tell you, I wasn't disappointed. In fact, I really liked it a lot. The movie is about family especially relationship among siblings. Kun is a four-year-old boy. Recently his sister has been born and it seems that Kun's life has changed drastically. His parents have named the newest member of their family Mirai meaning future. Mirai is loved by all and soon she becomes everyone's apple of the eye. Kun doesn't like it and feels jealous of his baby sister. One day he runs off angrily to the house's garden. He is surprised to see unknown visitors their. The visitors are from the past and the future and one of them is Kun's sister Mirai from the future. Though it is unclear why she came from the future, the teen Mirai takes Kun on an adventure through time to learn the story of their family.
Read More: Best Black Anime Characters
4. Boku no Hero Academia Season 3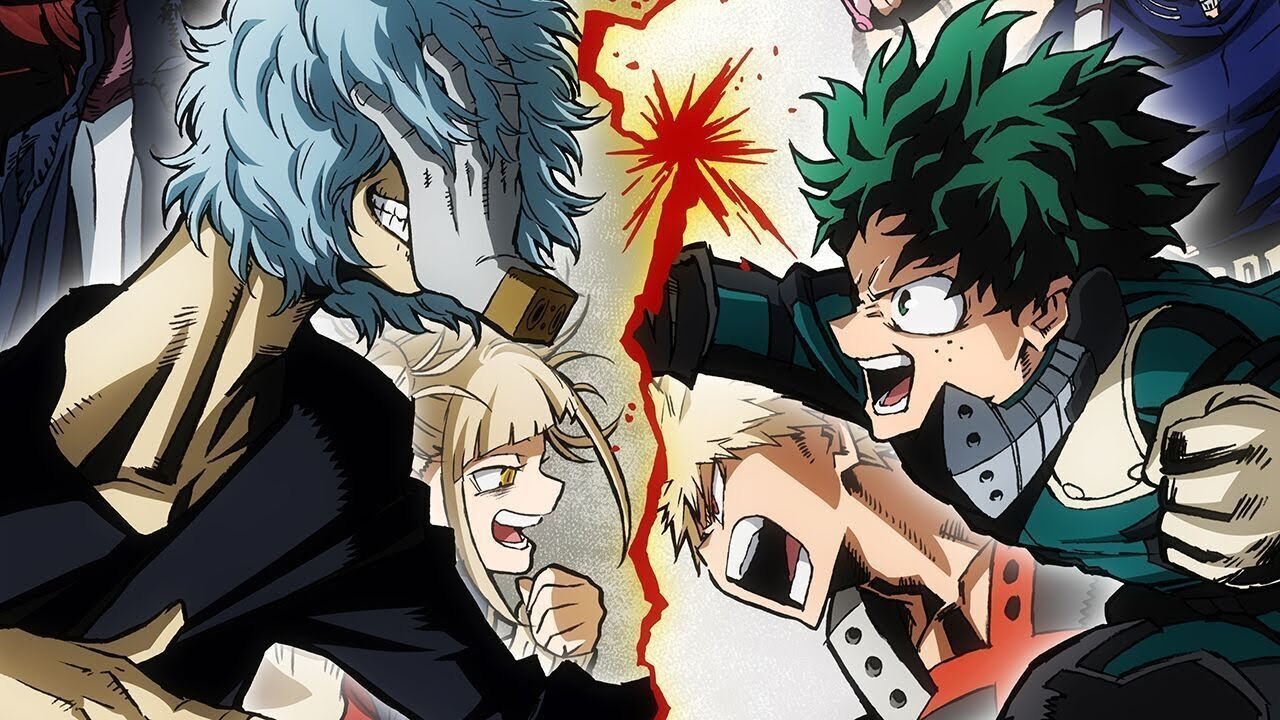 I have been waiting for the third installment of 'Boku no Hero Academia' for some time now. I really enjoyed the first two seasons and had high hopes for the third season. The series is my second favorite anime in the superhero genre. The first one, of course, being none other than 'One Punch Man'. But we are here to talk about 'Boku no Hero Academia'. For the uninitiated, the series is about a young boy named Izuku Midoriya whose dream is to become a hero like his inspiration All-Might, the greatest hero of all. But unfortunately, Izuku is quirkless making him one of the rare humans in the world. But his aspirations are not shattered as he still tries hard to get into the Hero Academy. One day he meets with All-Might and after harsh training is able to inherit his powers. The third season will go over the origin of the power of All-Might and will bring in new interesting villains.
Read More: Cutest Anime Girls
3. Violet Evergarden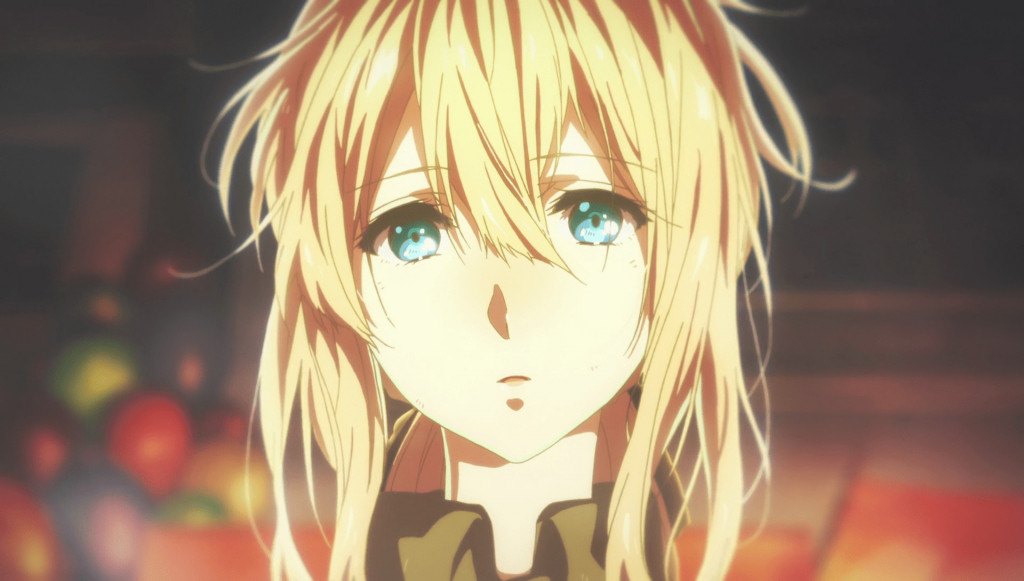 'Violet Evergarden' is one of the best anime I have seen in this year. The series aired on January and ran till April. The characters in the series are really interesting especially the main character of Violet Evergarden. Violet Evergarden didn't have what you would call a normal childhood. She was brought up for only one purpose-to destroy the enemy. Now, the war is over after four long years and Telesis (a continent) is slowly recovering from the effects of the war. Violet was injured in the latter part of the war. She was alone now as the only person dearest to her had died during the war. He has spoken few last words to her but Violet couldn't comprehend their meaning. She at first takes work at a postal service but after encountering the work of an Auto Memory Doll (someone who writes down people's thoughts on paper) she decides to pursue that career. This new path takes Violet on an adventure which affects her deeply.
Read More: Best Fantasy Anime
2. Devilman: Crybaby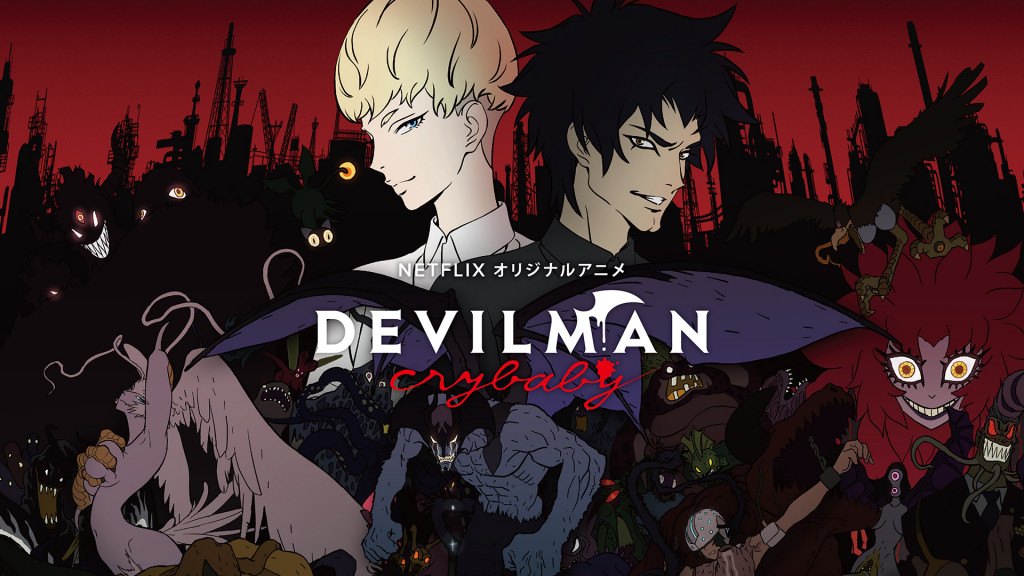 'Devilman: Crybaby' aired on Netflix in the month of January. The series was a hit and received great ratings. I enjoyed the series a lot. The story is good but I loved the characters more. One thing though, if you don't like gore and sexual stuff in your anime then you can steer clear of this one. This is a supernatural genre anime. In this anime, there are demons who need a human host to take a form. Akira Fudou is a compassionate and kind-hearted person. He is willing to help everyone in need. Ryou Asuka is his childhood friend who asks him to help him in uncovering some devils at a party. Of course! Akira accepts. But the party soon turns violent as demons possess humans and start causing problems. To save Ryou from danger Akira decides to let a demon named Amon posses him. As a result, he is able to defeat the other demons and save Ryou. Now, Akira, a Devilman, alongside Ryou neutralizes demons who are a threat to humans.
Read More: Best Comedy Anime
1. Liz to Aoi Tori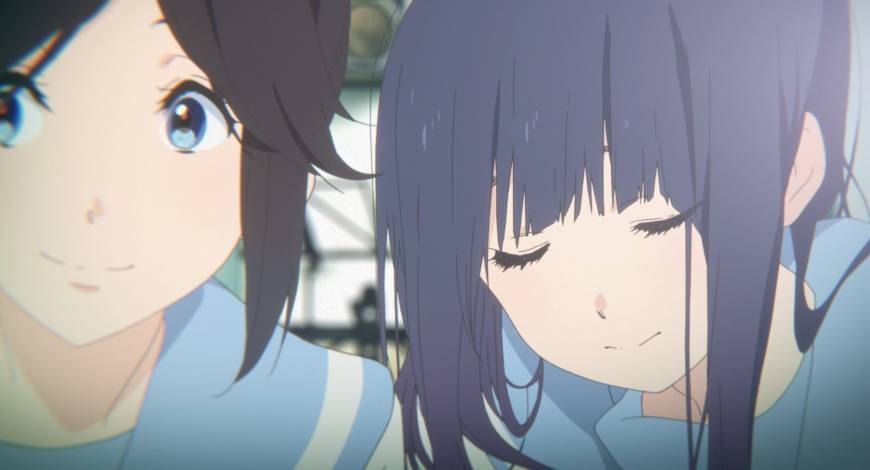 'Liz to Aoi Tori' is a musical drama. It is an anime movie which follows the life of the main characters from the series 'Hibike! Euphonium'. To be honest I haven't seen the series but since I love anime movies a lot I watched it. At that time, I didn't know that the movie was connected to a series. The movie follows the life of two girls Mizore Yoroizuka and Nozomi Kasaki. Both are close friends and are part of a musical band. Mizore is a shy girl and plays the oboe while Nozomi is an extrovert who plays the flute. As the graduation comes closer. The friends have to deal with feelings of separation.
Read More: Best Anime Princesses