It's the most wonderful time of the year – a month of finality to break out A Christmas Carol, A Christmas Story, Miracle on 34th Street, Rudolph, The Grinch – the list goes ever on. Once spent – or if considered too maudlin or overplayed – obvious alternatives can take the place of this period's common classics. There's Die Hard, Home Alone and then garbage like Love Actually if you can stomach something so sickly. But some films, and a few masterpieces, have found a way to apply Christmas to a singular purpose – it becomes a detail meant to signify more than rosy cheeks and goodwill toward men, not that there's anything wrong with that. For solid cinematic substitutes to the traditional holiday viewings you do every year, here is the list of the top Christmas party options for merry movie nights.
10. Black Christmas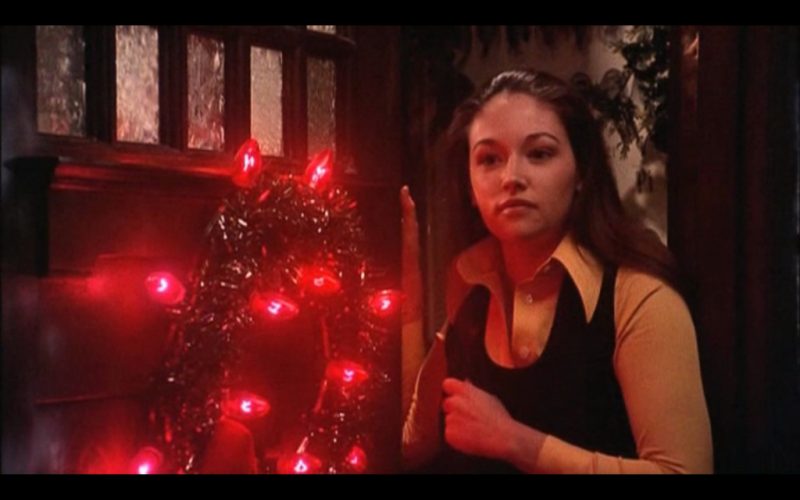 If you've seen Gremlins too many times and Krampus rubbed you the wrong way, the search for a reasonable holiday-horror crossover promptly leads you to Black Christmas. It's a safe bet for a dreary wintertime watch if cheery isn't your thing. Borrowing from Italian giallo films and serving as a prototype for Halloween and slasher movies years before the genre's popularization, the film's maddening murder mystery is worth getting wrapped up in. Just make sure to avoid the laughable 2006 remake.
9. When Harry Met Sally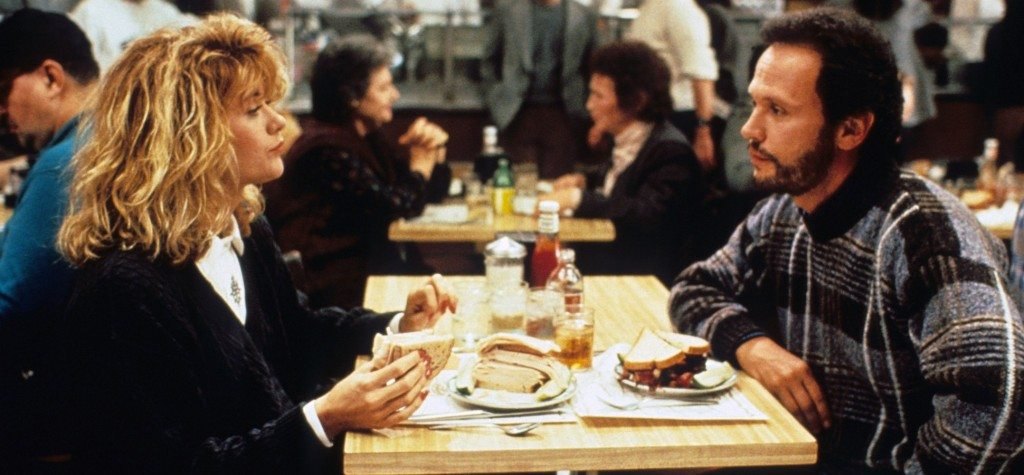 Though this is perhaps the film on this listwith the least to do with Christmas, the most meaningful moments of Rob Reiner's renowned romantic comedy are situated in a seasonal setting. When Harry Met Sally… owes just a little to Woody Allen but between Nora Ephron's outstanding script and career-defining performances by Billy Crystal and Meg Ryan, the movie goes down like hot cocoa. It's most iconic lines and funniest gags still have a way of imposing involuntary merriment nearly 30 years removed, and the film's contemporary view on love is freshly sealed in timelessness.
8. The Thin Man
This holiday whodunit inspired five sequels and offered breathlessly jocular repartee for early audiences only just recently adjusted to the whole sound thing. The plot and character map become challenging to stay on top of but the respective lead performances by William Powell and Myrna Loy as an alcoholic wisecracking detective and his equally smarmy wife and heiress keep you tethered to the story as well as a source of scintillating laughs. They're a riotous screwball pair and their attitude, timing and mannerisms stand up to modern impatience. Especially with Powell onscreen, this Christmas puzzle recognizes the necessary gaiety in its guessing game.
7. Metropolitan
Whit Stillman has more than a passing interest in the composition of dialogue and social satire. Archived between Woody Allen's forthright screenwriting style and romantic subjects and Noah Baumbach's shrewd, misanthropic philosophy – influenced by films like The Last Days of Disco – Stillman's technique is a lot to swallow if you're not prepared for vehement pretension. The film's clinically clever writing and abominably oblivious figures supply young liberals with fantasies of escorting cute girls to debutante balls. Still, Metropolitan is Stillman's most celebrated film and a vibrant Christmas movie alternate, skewering elitist twenty-something New York socialites by way of heady banter, mathematical lusting and believably conceited characters.
6. Kiss Kiss Bang Bang/ L.A. Confidential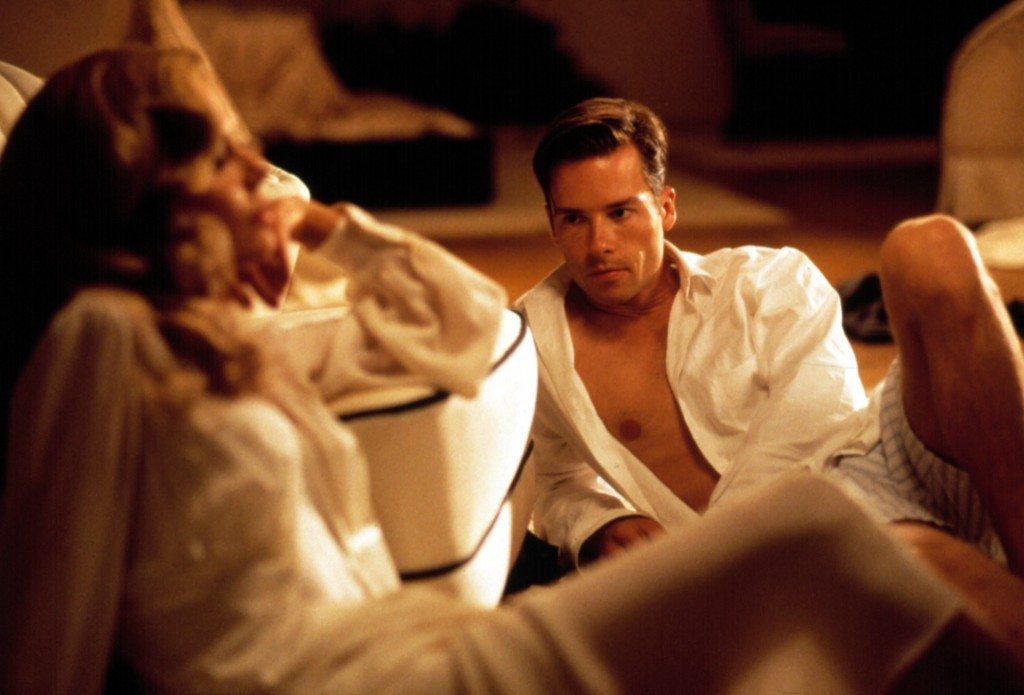 Christmas movies were dearly missing a splash of neo-noir or maybe it's the other way around. L.A. Confidential is the most critically lauded film of 1997 with a top-shelf cast but since warm, fuzzy feelings are much better suited to the comforting conclusion to the calendar year, Kiss Kiss Bang Bang is where the lethal humor and unpredictable fun is at. You'll likely get a bit confused by the California crime story and beguiled by sultry seductresses – nevertheless Shane Black's uproarious debut is an ingeniously canny diversion and just one instance of the man's absolute obsession with Christmas. Lethal Weapon and Iron Man 3 are fine but a long way off from substantial stand-ins.
5. La La Land
It has its haters but screw it – Damien Chazelle's passion project is one of the few mainstream films destined for canonization as one of this decade's classics. La La Land radiated an unmistakable glow in the winter of 2016 and received many elated responses in return. The Christmas season prominently bookends the five-part narrative, emphasizing the most authentically stirring elements of cinematic courtship. The price of happiness or success is never a cost fully considered – so the story tells it at least. La La Land is worth cherishing though precisely because Chazelle paid the bill in tireless devotion and unflagging ardor for the genre he hoped to honor and revise. This marvelous musical romance is a rarity of filmmaking craft in every category – performances, songwriting, screenwriting, editing, cinematography, etc. You name it, La La Land did it brilliantly.
4. The Shop Around the Corner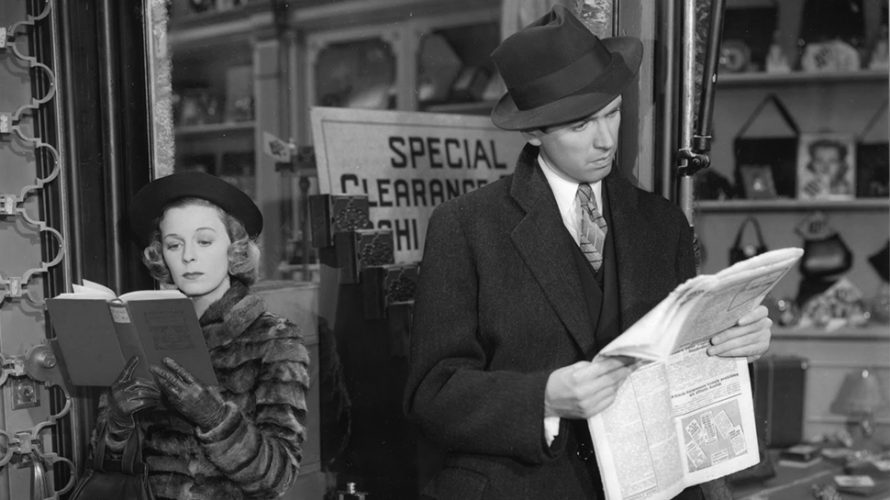 Billy Wilder was in many ways a protégé of Ernst Lubitsch, even writing a few of his films. But it's Lubitsch's famous touch that would lay the bedrock for Wilder's extraordinary filmmaking fertility. Lubitsch's best work is unbeknownst to many but The Shop Around the Corner is the most integral feature of his filmography for its complete demonstration of his abilities. The film's conscientious critique of the fundamentals of the romantic comedy resulted in a delightfully droll and methodically performed outcome, both an impeccable example of the genre's potentiality and far above that classification altogether. James Stewart and Margaret Sullavan are each wonderful as two separately stubborn sales clerks too finicky to settle for each other despite their anonymously amorous correspondence. Though it spawned treacle like You've Got Mail, The Shop Around the Corner is a treasure of loveliness even outside of its Christmastime backdrop.
3. The Apartment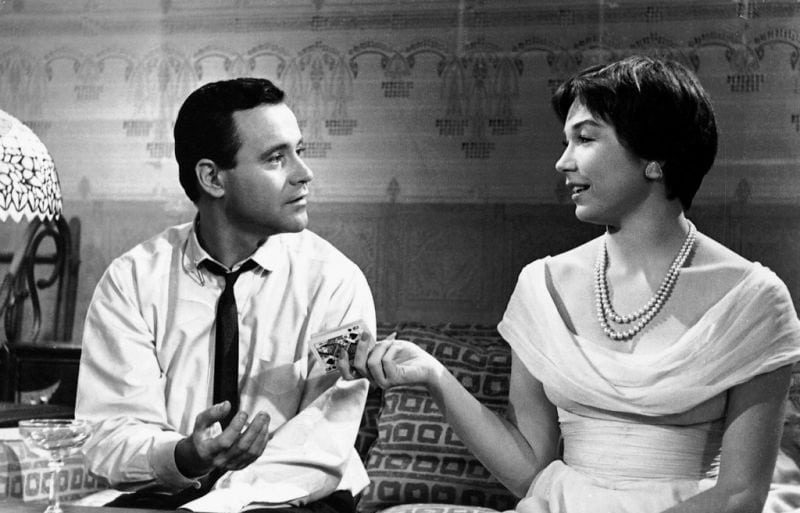 Billy Wilder's last bona fide classic is one of his best and that is saying something. His second Best Picture winner has everything – wit, beautiful photography, immortal quotes and quintessential performances from Jack Lemmon, Shirley MacLaine and Fred MacMurray. The film's proportional lightheartedness is counteracted by its taboo strains of infidelity, depression and suicide. Yet Wilder's buoyant hand stabilizes the sensitive topics along with Lemmon's irresistibly intrinsic grace and his eye locates the rapture in the quotidian. With a shroud of holiday festivities neatly balancing out the realism in relation to love, The Apartment is nothing other than a winsome, captivating experience, cinema-wise.
Read More: Best Christman Movies on Amazon Prime
2. Eyes Wide Shut
Stanley Kubrick's final spot of filmmaking, completed just days before his death, utilizes Christmas as luminous scenery and a thematic antidote to the essence of his parting project. The holidays are but a foil of innocence to ironically oppose the wanton and carnal aspects of Kubrick's most overlooked film. Eyes Wide Shut is not a Christmas option for the faint of heart but its incandescent, atmospheric perfectionism and labyrinthine, enigmatic intrigue makes it the coziest Christmas film you can bargain for, let alone one that could remind you of David Lynch. The surreal and sensual film deflects its selling point as an "erotic thriller" to delve into cuckoldry, sexual secrecy, manipulation and cult rituals, but only in order to intensify such a lusciously provocative and absorbing fable on marriage. Tom Cruise and Nicole Kidman's fictitious partnership is all the more fascinating in retrospect to their off-screen divorce afterward. Eyes Wide Shut is foremost a psychological thriller but Kubrick's knack for ambiance creates a scrupulously enveloping experience. This was the longest continuous film shoot of all time – at a record 400 days – and Kubrick's meticulous nature, as it often did, reaped invaluable remunerations.
Read More: Best Christmas Movies on Hulu
1. It's a Wonderful Life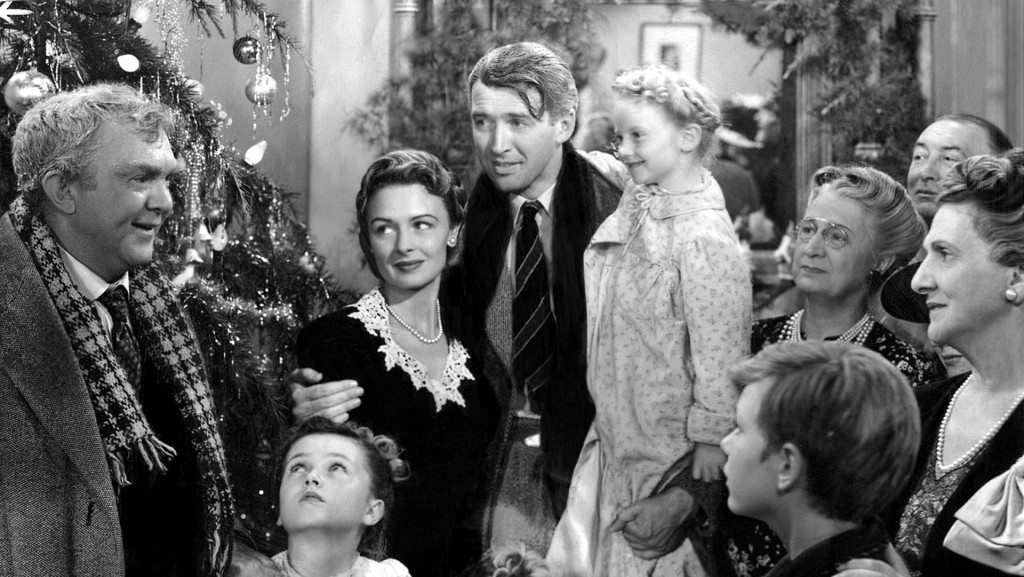 There's no denying that Frank Capra's greatest achievement is one of the most emotionally effective films of all time. It's a Wonderful Life is a visionary victory of acting, screenwriting and meaning. The film is a true thematic reflection of the hardships and virtues of middle class America, a grandiose philosophical parable and a full-bodied character study. Yes, it's basically cheating not to list this along with other outright yuletide favorites – there are guardian angels and a Christmas Eve climax but this is incidental considering over 90 minutes of film is devoted to George Bailey and the dreams, motivations and disappointments in his navigation of fate's troublesome shifts. The sheer attention to character is so articulate that it deepens every aspect of the eventual epiphany of the film's finale. It's a Wonderful Life is powerful and persuasive enough to show you that you don't have it so bad and in order to attain a state of contentment one must simply adjust their perspective. If the Christmas spirit is supposed to stay with us year-round, this movie's tender kindling could keep the most crusted curmudgeon from snuggling up with despair. It's not just a Christmas staple but one of American film's most indelible feats.
Read More: Best Christian Movies on Netflix