In the vast landscape of cinematic storytelling, while fictional narratives whisk us away to fantastical realms and captivating tales, documentaries anchor us with the weight of truth, raw and unfiltered. They serve as the bridge between reality's intricacies and our understanding, stripping away the layers of fiction to reveal the core essence of humanity and our shared experiences. Apple TV+, in its quest to carve a niche in the streaming world, has astutely recognized the value of documentaries. The platform's offering ranges from evocative tales of personal journeys to grand narratives that unfold epic chronicles of our times. Delve into this curated list as we spotlight the finest documentaries on Apple TV+, each a testament to the power of authentic storytelling in today's digital age.
7. Fathom (2021)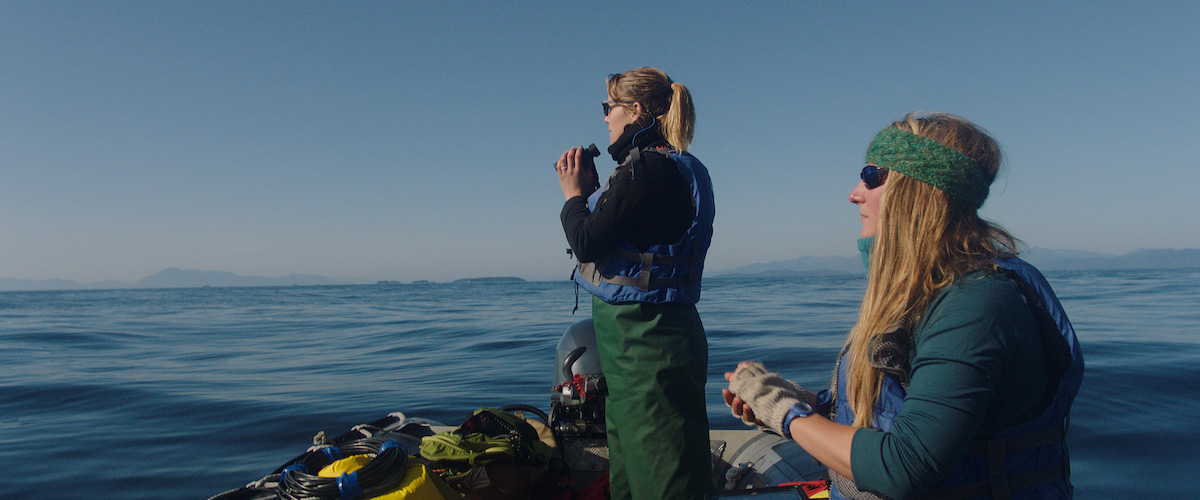 'Fathom' is a 2021 American documentary film crafted under the visionary direction of Drew Xanthopoulos. The narrative dives deep into the research of Dr. Michelle Fournet and Dr. Ellen Garland on humpback whales in distant locations such as Alaska and French Polynesia. Their quest is to decode the intricate communication patterns of these magnificent creatures. Premiered at the prestigious Tribeca Film Festival, the film is a compelling visual and auditory exploration. 'Fathom' not only brings science to the screen but does so with an emotional resonance that bridges the gap between humans and nature. You may watch the film here.
6. 9/11: Inside the President's War Room (2021)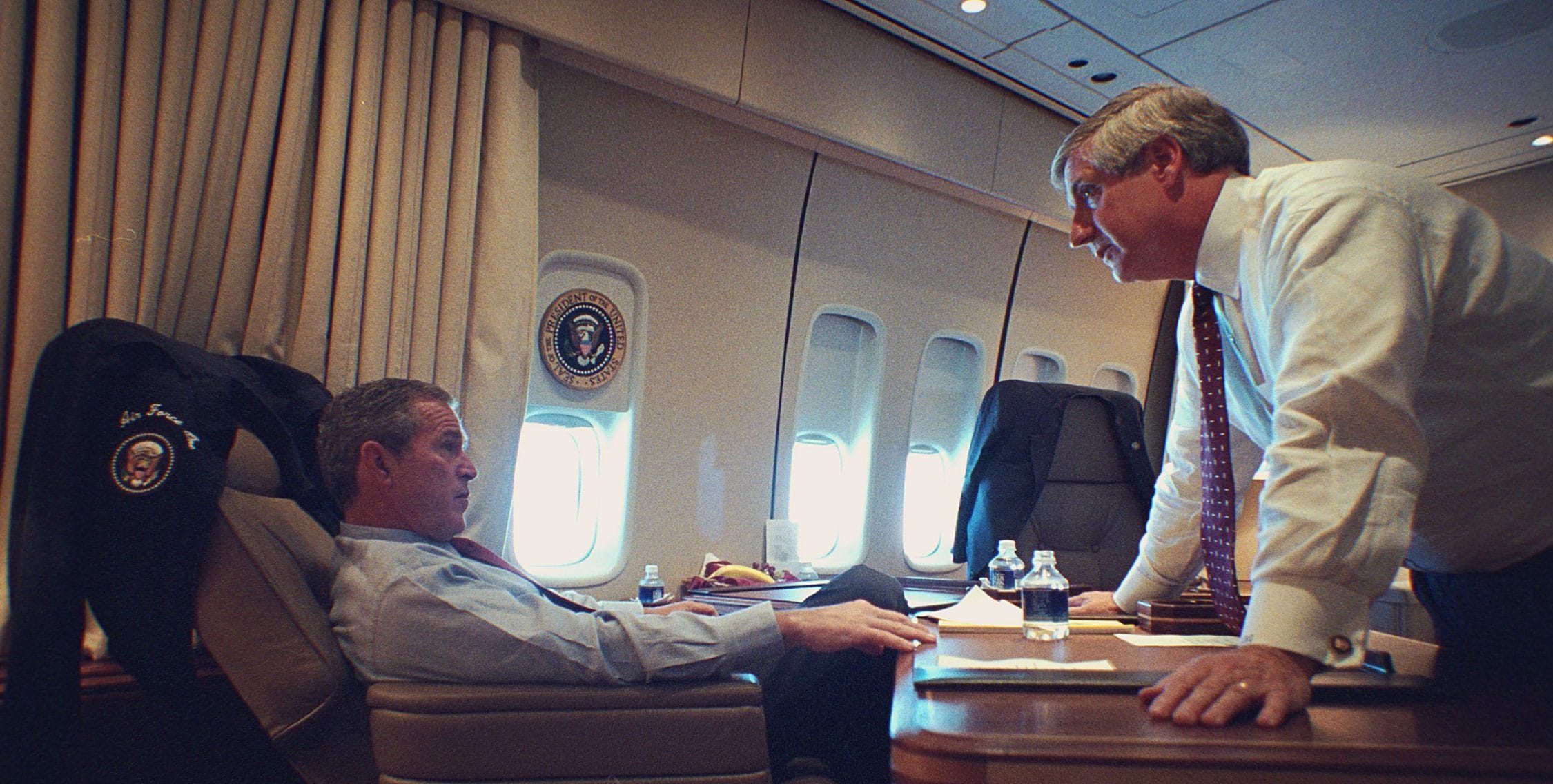 '9/11: Inside the President's War Room' is a gripping 2021 documentary film offering a unique lens into the September 11 attacks. Directed by Adam Wishart and narrated by Jeff Daniels, it chronicles the harrowing hours after the attacks, delving into the reactions and decisions of President George W. Bush and his core team. Featuring exclusive interviews with key figures like Vice President Dick Cheney, Condoleezza Rice, Colin Powell, and others, the documentary provides an unparalleled insight into the corridors of power during one of America's darkest hours. It stands as an important testament to history, shedding light on leadership during a crisis. You can stream the film here.
5. The Year Earth Changed (2021)
'The Year Earth Changed,' directed by Tom Beard, is a nature documentary film presenting a unique lens on the COVID-19 pandemic. As humanity grappled with the virus and subsequent lockdowns, nature unveiled its resilience. Produced in collaboration with the BBC Natural History Unit and narrated by the esteemed David Attenborough, the film captures the symbiotic relationship between humans and the environment during an unprecedented time. From the serene silences in bustling cities to wildlife reclaiming their territories, this documentary is a testament to Earth's unwavering spirit. Securing its spot on this list, 'The Year Earth Changed' offers an essential reflection on nature's rebirth amidst global adversity. You can stream it here.
4. SIDNEY (2022)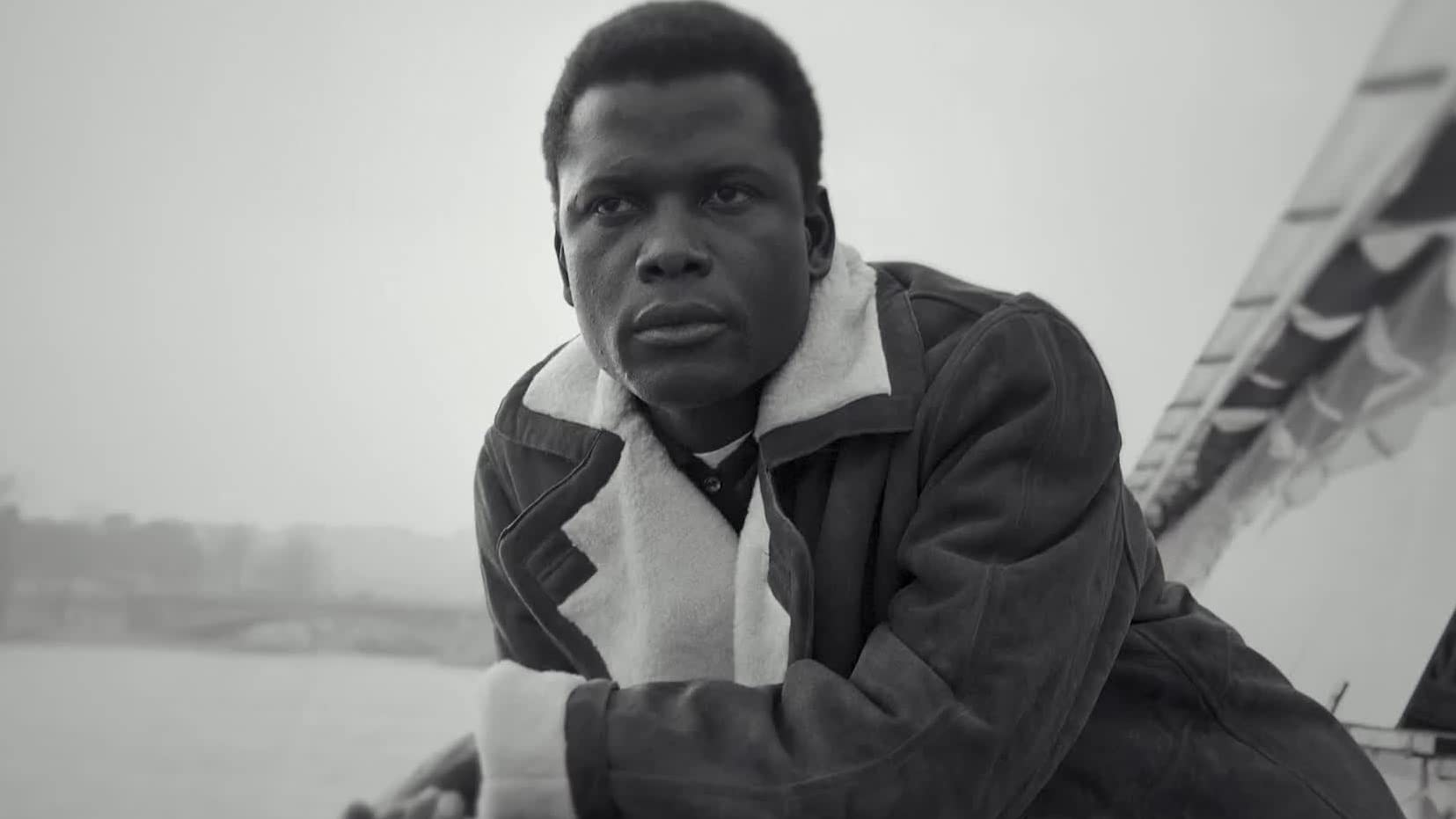 'SIDNEY,' a 2022 documentary film directed by Reginald Hudlin, is a heartfelt homage to the legendary actor Sidney Poitier. Produced by Oprah Winfrey and featuring candid reflections from celebrities like Denzel Washington, Halle Berry, Robert Redford, and Spike Lee, this film beautifully captures Poitier's unparalleled influence both as a cinematic powerhouse and a vanguard of the Civil Rights Movement. Every frame is a tribute to his life, achievements, and enduring legacy. Claiming its space on this list, 'SIDNEY' is an absolute must-watch, presenting an intimate exploration of a luminary who forever altered the narrative of Black actors in Hollywood. Feel free to check out the film here.
3. Louis Armstrong's Black & Blues (2023)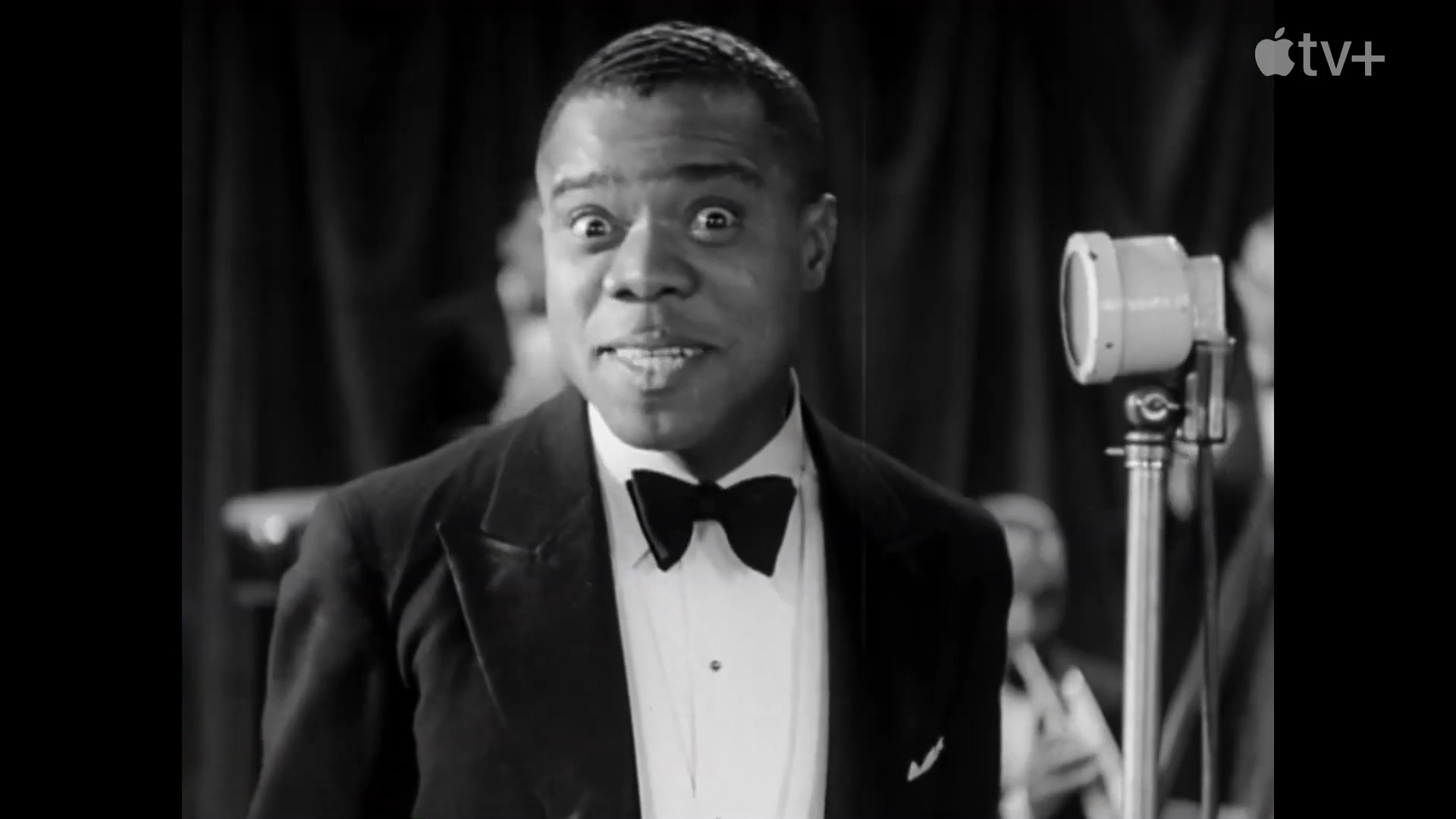 'Louis Armstrong's Black & Blues,' crafted by Sacha Jenkins, offers an in-depth look into the enigmatic life and legacy of Louis Armstrong, the pioneering force behind jazz. Using an impressive array of materials from the Armstrong estate, including rare recordings and personal scrapbooks, Jenkins constructs a cinematic collage echoing the very essence of Armstrong's persona. Featuring insights from the likes of Wynton Marsalis, this documentary confronts the moral dilemmas Armstrong faced concerning his public stance on civil rights. A compelling addition to this list, 'Black & Blues' invites viewers to appreciate the complex nuances of an icon who revolutionized music while navigating the tumultuous societal terrains of his time. You may watch it here.
2. Stephen Curry: Underrated (2023)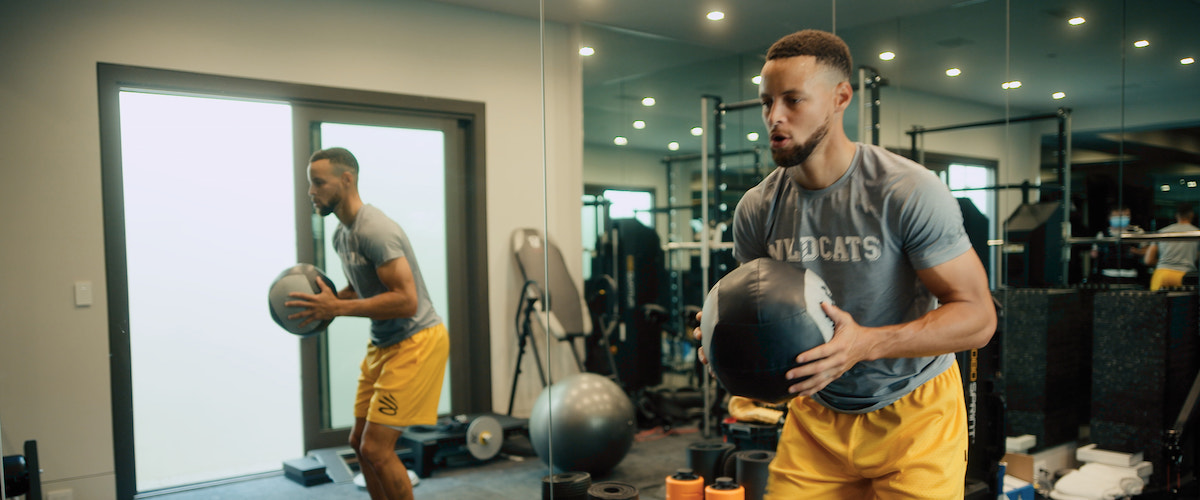 'Stephen Curry: Underrated,' directed by Peter Nicks, is a riveting sports documentary film tracing the meteoric rise of basketball sensation Stephen Curry. Chronicles from his unforgettable NCAA Tournament run in 2008 with Davidson College to the Golden State Warriors' chase for the NBA Championship in 2021-22 are intricately laid out. The film also underlines his commendable achievement of the NBA Finals Most Valuable Player Award. With a premiere at the 2023 Sundance Film Festival and release on Apple TV+, this documentary, enriched with the nuances of Curry's journey, is a slam dunk for all sports enthusiasts. A deserving entry, it offers an unparalleled deep dive into the legacy of one of basketball's modern-day greats. You may watch 'Stephen Curry: Underrated' here.
1. Still: A Michael J. Fox Movie (2023)
'Still: A Michael J. Fox Movie' is a poignant documentary film directed by Davis Guggenheim, casting a spotlight on the esteemed actor Michael J. Fox's life and his tenacious battle with Parkinson's disease. Premiering at the 2023 Sundance Film Festival and subsequently releasing on Apple TV+ in May 2023, this documentary paints a profound portrait of a Hollywood legend known for iconic roles in 'Back to the Future,' 'Teen Wolf,' and 'Family Ties.' The film not only stands as a testament to Fox's resilience but also celebrates his unparalleled contributions to cinema. Making its rightful spot on this list, 'Still' is an evocative journey worth witnessing for its raw portrayal of a beloved actor's life off-screen. You can stream it here.
Read More: Best Documentary Movies on Amazon Prime