Gymnastics is an amazing sport that exhibits great strength and flexibility displaying an overall feat of fitness. A lot of people can do a few party tricks here and there but that does not make them a gymnast. Becoming a gymnast on a professional level requires a high amount of dedication, persistence, hard work, and talent. For professionals, gymnastics is more like a form of expression using their bodies while being in the moment. But for a normal person, it's nothing but a dangerous and thrilling routine on the bars, floor, beam, rings or vault.
Most sports are not represented well in movies, and gymnastics is definitely one of those sports. But a few movies have managed to do a great job in portraying the commitment of a gymnast towards their artistic routines. One of those few movies and my personal favorite is the adaptation of Dan Millman's book. The Way of the Peaceful Warrior. This movie is not just about the sport of gymnastics but also about how a man embarks on a spiritual journey when he meets a strange man who becomes his mentor.
Dan Millman tells his story about how he applied the principles of spirituality and was able to be in the moment every time he was up on the rings performing his art. You could watch the ending of this movie a hundred times, it's that amazing. Sadly, this movie is not on Netflix right now, but there are a few other great movies on Netflix that revolve around the sport of gymnastics and are worth watching. So, here's the list of really good gymnastics movies on Netflix that are available to stream right now.
4. Full Out 2: You Got This! (2020)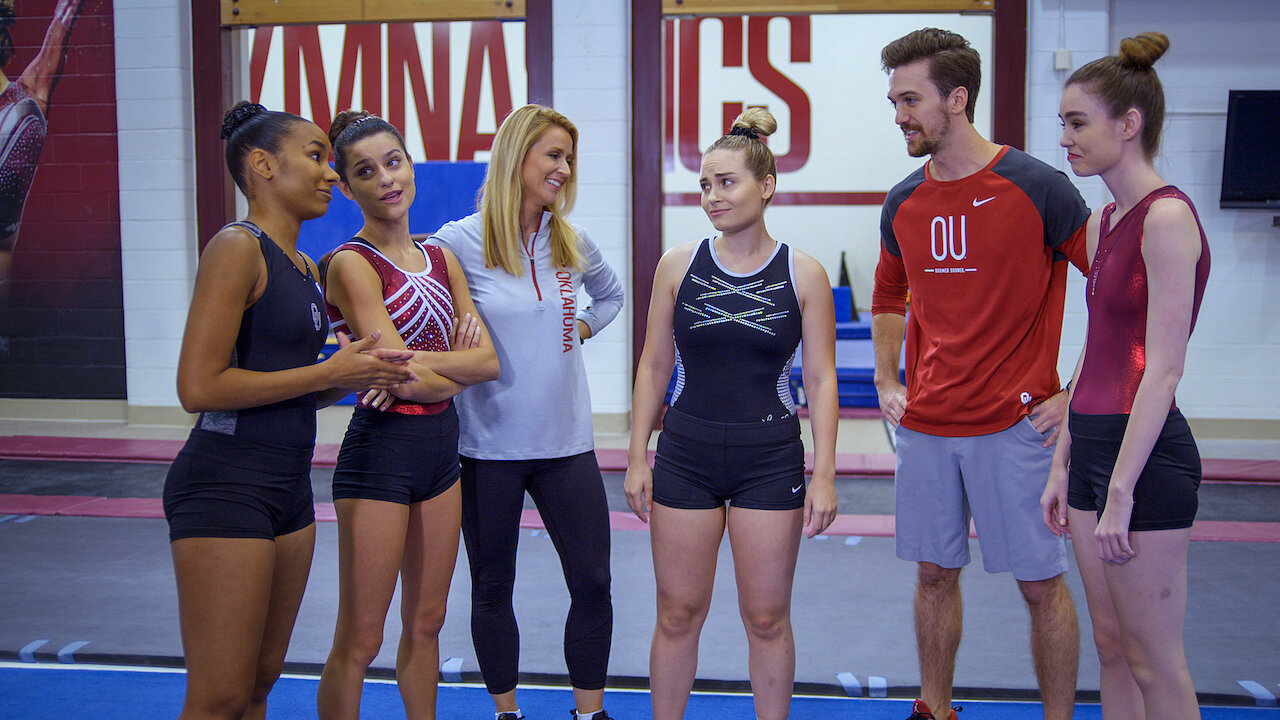 Inspired by a true story, 'Full Out 2: You Got This!' is a sports drama movie that stars Sydney Cope, Logan Edra, and Braedyn Bruner. The Jeff Deverett directorial revolves around the University of Oklahoma's woman's gymnastics team that is eager to win their 2nd National Championship. Unfortunately, when their star athlete Brenna Dowel has to leave the team for her Olympics dream, the team finds itself desperately looking for hope. Luckily, Chayse Capps, the senior gymnast, has not given up hope, and she comes up with an ingenious plan to make up for Brenna's absence.
3. Athlete A (2020)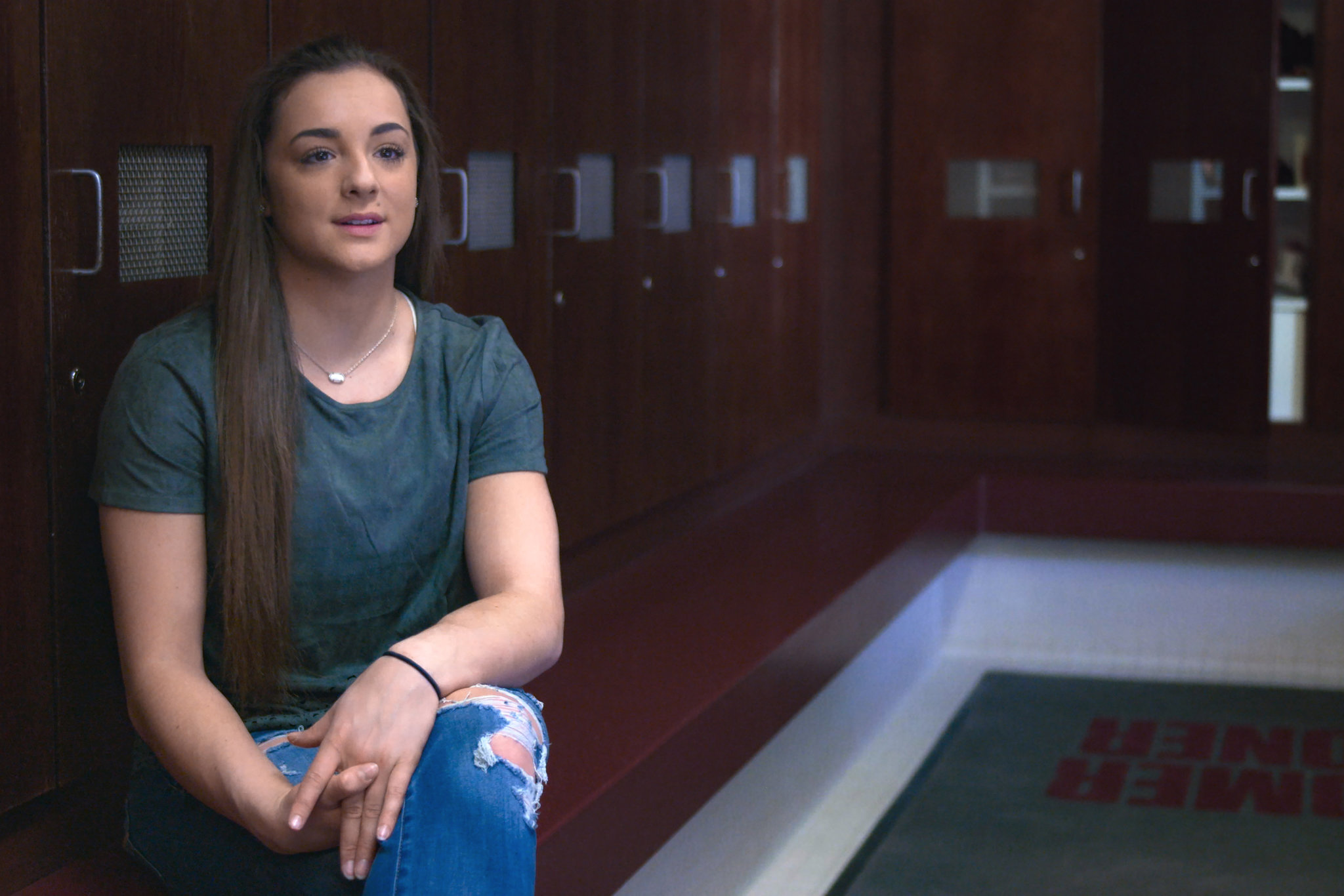 Directed by Bonni Cohen and Jon Shenk, 'Athlete A' is a documentary film that focuses on the years of unaccounted sexual abuse of talented teenage athletes. It follows a reporter from The Indianapolis Star who, while investigating the cases of sexual assault in schools, decides to look into the USA Gymnastics after getting suggested by a concerned source. When the investigation begins, the shocking reality of Larry Nassar's unreported crime of sexual assault on young female gymnasts finally comes out, which puts him in a spot. The controversy and the horrifying details soon grip the entire country, which subsequently engulfs USA Gymnastics as well.
2. Raising the Bar (2016)
Starring Kelli Berglund, 'Raising the Bar' is the story of a young 16-year-old girl who literally raises the bar when it comes to her sport. She not only shows true love and passion for gymnastics but also proves that chasing glory and succeeding at something are two very different things. It takes real courage to follow your heart's intuition and walk on a path that most people would not. But Kelly does that very well even at the age of 16 and later she even reaps from what she sows.
Kelly decides to quit the elite USA gymnastics program and moves to Australia where she gets a second shot at competitive gymnastics and will have to make certain amends with her past before she can again rise above all others as a champion. The movie does not represent the sport of gymnastics too well but does a decent job in showing a young girl's struggles when she decides to listen to her heart and follow her passion with a slightly unconventional direction. The movie could have done a better job with the editing and should have shown more gymnastics than it actually did. But overall, the movie can still be enjoyed if you watch it with the sole intention of getting motivated and not with the purpose of seeing some "real gymnastics". That's something most of these gymnastics movies will not be able to show because great gymnastics skills are not an actor's cup of tea.
Read More: Best Football Movies on Netflix
1. Going for Gold (2018)
Directed, produced, and written by Clay Glen, 'Going for Gold' is a sports drama movie that stars Kelli Berglund, Emily Morris, Daisy Anderson, and Boone Sterck. The film focuses on Emma, a teenager who comes from a military family and has struggled to form a stable relationship with people her age because of constant transfers. Luckily, when she moves to Australia, she does not take long to make new friends but also gets into a controversy with the mean girls there. Instead of retaliating negatively, she uses the conflict as a means to solidify her bond with her friends and bring the best in each other.
Read More: Best Boxing Movies on Netflix