The year 2015 was successful as far as Hollywood movies were concerned. The film industry churned out a large amount of films all belonging to different genres; but the genre that specifically stood out was horror, which not just scared cinephiles, but also entertained them with a vast variety of scary movies to pick and choose from.
With horror comedies, children's horror films, Western horror, psychological horror and Gothic horror among others, cash registers in Hollywood kept ringing. So, let's take a quick look at the list of top 10 scary movies that rocked the year 2015.
10. Nina Forever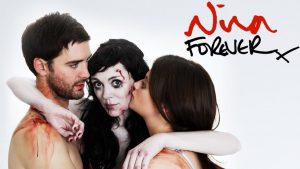 When a guy tries to overcome the loss of his girlfriend in a tragic car crash, he reluctantly decides to end his life, unable to bring himself to do it eventually. As he starts a new life, he develops a liking for a coworker and soon they begin to bond. It is only then that the dead girlfriend decides to return, for she isn't at peace in the afterlife. The British horror comedy film did fairly well at the box office and despite some negative reviews from critics, managed to hold its own amongst youngsters.
Read More: Best Horror Movie Quotes of All Time
9. They Look Like People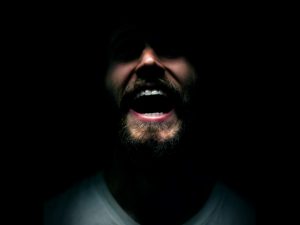 As two long-lost friends meet up in New York City, they open up about the grave losses in their lives and decide to give it a new lease. When one of the guys receives repeated threats of an upcoming demonic apocalypse over the phone, he realizes the world around him and the people he has been meeting are far too different from what he thinks they are. The indie psychological horror film, which marks the directorial debut of Perry Blackshear, had a fresh concept and it succeeded in garnering the audiences' attention.
Read More: Best Horror Comedy Movies of All Time
8. The Visit
Written and directed by M. Night Shyamalan, the film marks the director's comeback to the genre, which he has been exploring ever since he first started making movies. The film narrates the story of two teenaged siblings, who, on a five-day visit to their grandparents' at their secluded farmhouse, come across odd happenings in the house, involving the oldies. When their mother comes back on the last day, they realize they were staying with total strangers all the while. 'The Visit' generally received positive reviews and Shyamalan was welcomed back in the business.
Read More: Best Horror Movies of the 2000s
7. Insidious: Chapter 3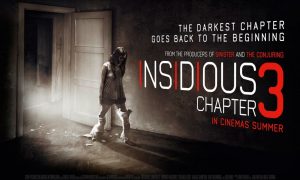 After having successfully solved her last project involving the Lamberts, demonologist Elise Rainier goes into retirement, but is forced to return to help the Brenner family, when a malevolent figure from the netherworld tries to take over the teenaged daughter Quinn. 'Insidious: Chapter 3', projected as the prequel to the first two films, like its predecessors, was successful at the box office. It also had quite a few references from the first and second installments and some really scary moments that managed to spook the audiences.
Read More: Horror Movies You Can Watch Online
6. Goosebumps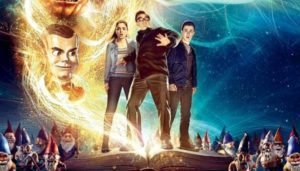 Based on the stories from children's novellas written by R. L. Stine, often known as "Stephen King for Kids", 'Goosebumps' is a horror comedy film, which has Jack Black in a triple role, playing the author. When a teenager shifts home with his mother, he unleashes monsters from several manuscripts at his neighbour's place, thus jeopardizing the entire locality. The film, with ample doses of humour and scary moments was entertaining and terrifying at the same time.
Read More: Best Horror Movies You Can Watch on YouTube For Free
5. Crimson Peak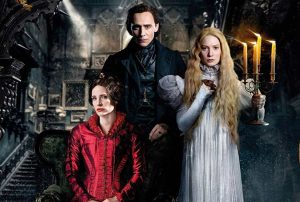 During the Victorian Era, a young American heiress is warned by her mother's ghost to stay away from a place called Crimson Peak. A decade later, an English author-cum-inventor, seeking investors for his innovations, visits the heiress with his sister and falls for the girl. But when the heiress marries him and shifts to England, much to her father's reluctance, she feels things are not like what they used to be and that there are deadly secrets in the mansion that need to be unearthed. Starring Mia Wasikowska, Tom Hiddleston, Jessica Chastain and Charlie Hunnam in the lead, the romantic horror movie, with its hauntingly beautiful atmosphere and equally scare-inducing background score was a clear-cut success at the box office.
Read More: Best Horror Movies of 2016
4. The Witch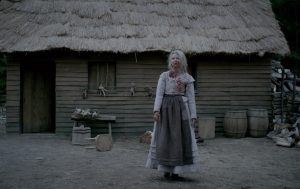 When an isolated family of seven experience inexplicable happenings around them over a period of time, the mother suspects their teenaged daughter is behind it all. But the girl claims otherwise. When death is imminent for each of them, the girl takes a decision that would change her fate. 'The Witch' was hugely successful across the globe and the makers as well as the actors received accolades and multiple awards for their efforts and performances.
Read More: Best Horror Movies of the 1970s
3. Green Room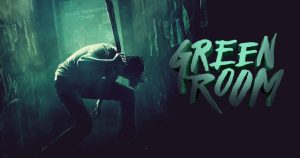 When Jeremy Saulnier wanted to make a horror movie and also wanted to bring in the neo-Nazi angle, along with a rock band in the fore, he decided to make 'Green Room', a movie which encapsulated all these elements and also managed to impress a wider audience, with tastes in three different genres. When a rock band's concert is cancelled and organized in a small town instead, eerie things start to happen in the green room, which begin to take a toll on the band members. The movie was successful and also did justice to all the three fields.
Read More: Best Space Horror Movies of All Time
2. Bone Tomahawk
A film in the Western horror genre, starring seasoned actor Kurt Russell, 'Bone Tomahawk' gained wide acclaim for its starry line up and performances, which is unlikely in a slasher-horror film. It narrates the story of a group of villagers, including a Sheriff that goes out in search of their missing people and horses, only to find out there's a mysterious tribe that has been eating up their people. The movie became Russell's return to the Western genre, which he had started out with.
Read More: Best Alien Horror Movies of All Time
1. The Gift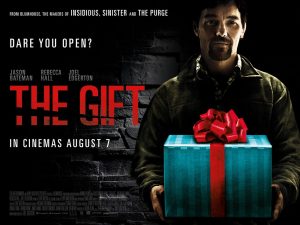 The psychological horror film, which is the directorial debut of Australian-born actor Joel Edgerton, featuring him in a prominent role, is a movie that does not have ghouls jumping right at you nor does it have a haunting background score that scares you all the while, but it does have a taut storyline that spooks you every now and then. When a couple moves into a new home, a friend from the husband's past shows up unannounced, showering them with gifts they never wanted. The film did well commercially and makes for a great late-night watch.
Read More: Best Horror Movies of the 1980s