The year 2016 saw a huge turnout of horror movies at the box office and not just Hollywood, but filmmakers across the globe made sure that they provided a wholesome scarefest round the year which the audiences would not forget in a long time. With movies all belonging to the horror genre, but as different as chalk is from cheese in terms of story, the year was quite successful in scaring the wits out of the viewers. So, here's the list of top horror films that came out in the year 2016.
17. The Ones Below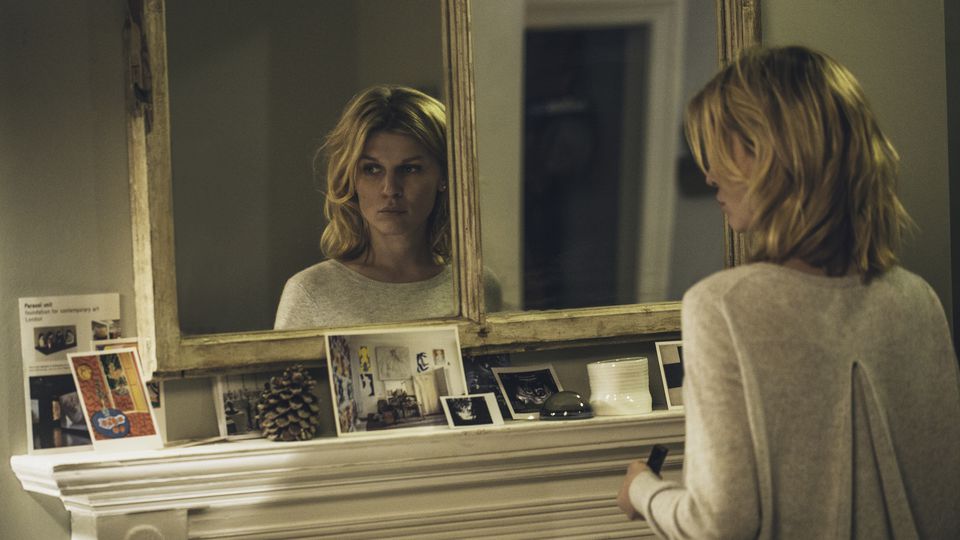 'The One Below' follows Kate (Poésy) and Justin (Moore), a young couple in a tiny London suburb eagerly awaiting the birth of their first child. But their life changes when an enigmatic couple, Teresa (Bim) and Jon (Morrissey), move into the apartment downstairs. The soon-to-be parents find themselves in a psychological battle of wills with the new tenants. Part-horror and part-thriller, this film is actually quite creepy.
Read More: Best Gory Movies of All Time
16. Nina Forever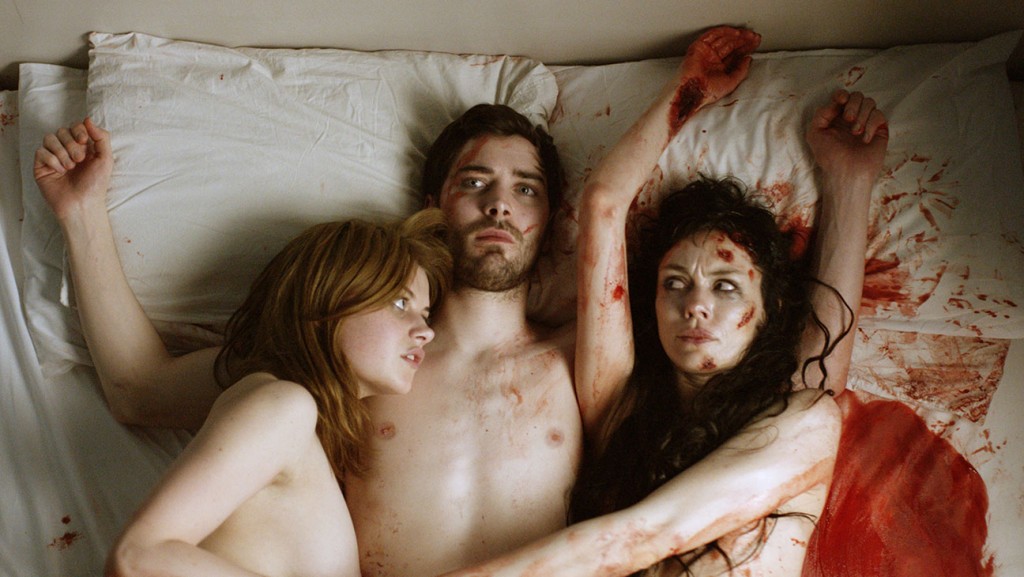 'Nina Forever' with its supernatural premise is a film that explores grief and loss at the same time delivering the goods of a scary (and at times funny) horror film. The film revolves around Rob. who after his girlfriend Nina's death unsuccessfully attempts to commit suicide. As he begins to overcome his grief, he falls in love with a co-worker, Holly. Their relationship is complicated when Nina, unable to find rest in the afterlife, comes back to life to sarcastically torment them whenever they have sex.
Read More: Horror Movies That Are Basically Porn
15. Creepy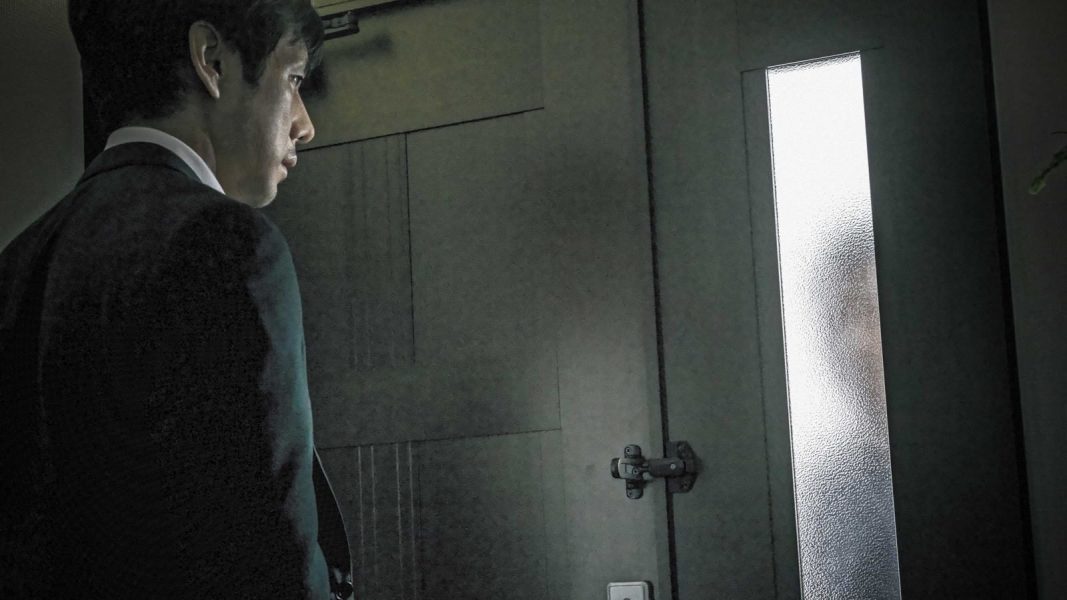 The film marks the return to horror by Japanese auteur Kiyoshi Kurosawa (Pulse). It follows the story of Takakura who is a former detective. He receives a request from his ex-colleague, Nogami, to examine a missing family case that occurred 6 years earlier. Takakura follows Saki's memory. She is the only surviving family member from the case. Meanwhile, Takakura and his wife Yasuko recently moved into a new home. Their neighbor, Nishino, has a sick wife and a young teen daughter. One day, the daughter, Mio, tells him that the man is not her father and she doesn't know him at all. Things starts getting "creepy" from here on. Psychological horror films like these are rare. Don't miss it.
Read More: Best Classic Horror Films You Must Watch
14. Evolution
'Evolution' is one of those films that is not easy to categorize; it is poetically filmed with beautiful imageries. The film revolves around Nicolas, boy living on a remote island set in the future. While swimming one day Nicolas makes a discovery of another boy's corpse on the ocean floor. That sparks his curiosity and further leads him into an unpleasant fate that awaits him. It is mystery horror film that grasps you with its slow building tension.
Read More: Best Japanese Horror Movies of All Time
13. I am Not a Serial Killer
The film follows John Wayne Cleaver (Max Records), teenage son of the family who run a Midwestern funeral home, acts like he is serial killer. While he wrestles with his darker side, he also learns who is responsible for a string of local slayings and tries to do something about it, with suspenseful, surprising and blackly comedic results. The snowy Minnesota locations provide only part of the chill in director Billy O'Brien's note-perfect adaptation of Dan Wells' popular novel; Wells wrote several follow-up books, and another film treatment by this team would be welcome.
Read More: Best Frankenstein Movies of All Time
12. Observance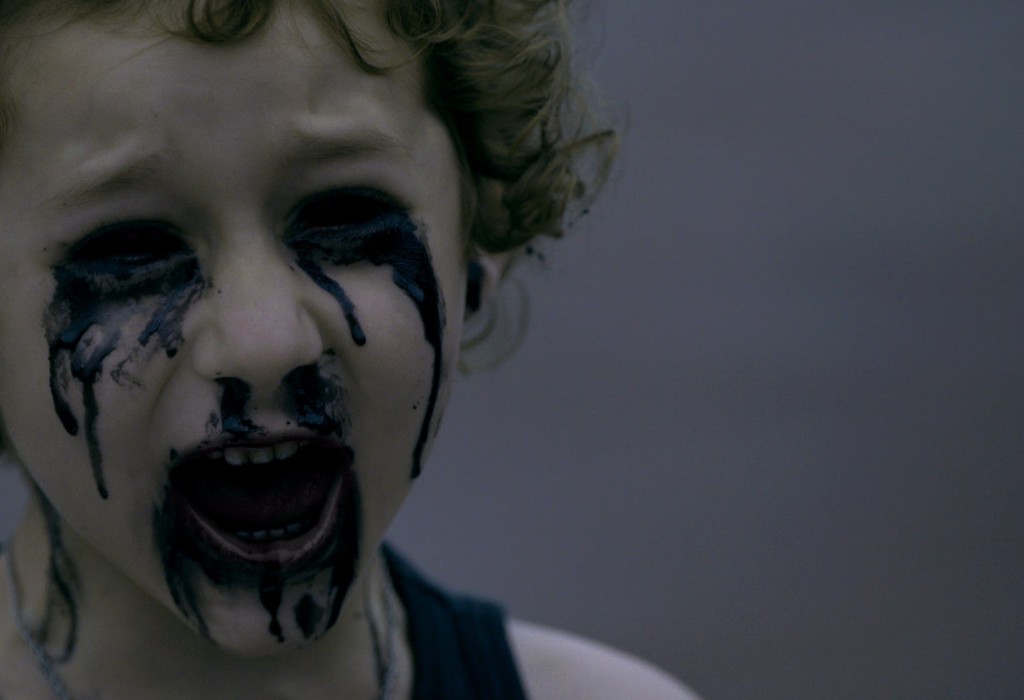 Atmospherically creepy and visually unnerving, Australia's Joseph Sims-Dennett's startling feature film debut follows Parker, a young man in the grip of grief following the death of his young son, his marriage on the rocks and nearing bankruptcy, but who reluctantly returns to work as a private investigator. His assignment it to observe a woman from an abandoned apartment, and as her watches bizarre happenings surrounding her, he slowly becomes aware that the derelict building he is in has a dark presence which slowly threatens to consume him. A frightening horror tale of a man spiraling into madness and reminiscent of Roman Polanski's 'The Tenant'.
Read More: Best Short Horror Movies That Are Worth a Watch
11. Southbound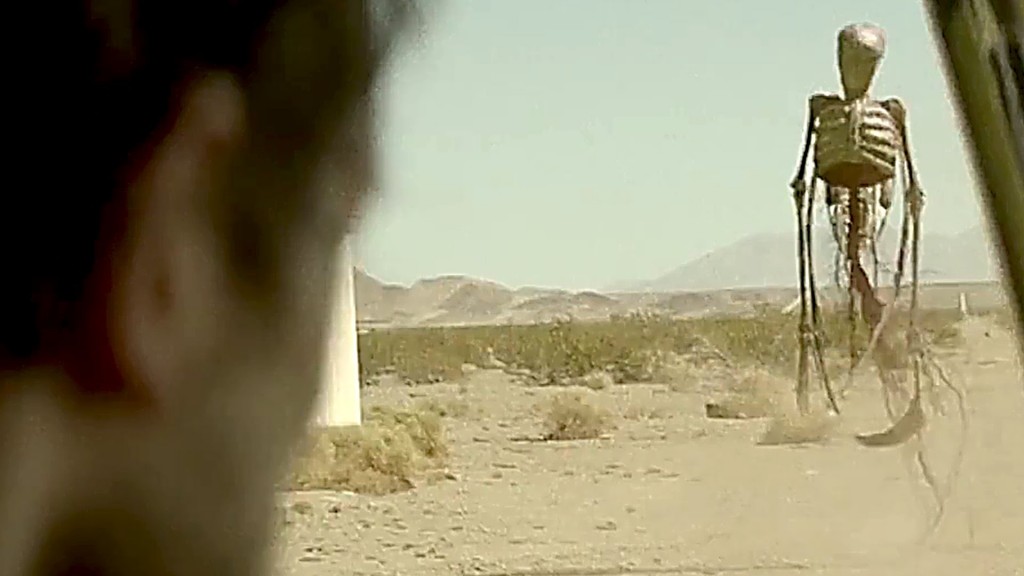 The film is a set of five interlocking tales of terror that follow the fates of a group of weary travellers who are forced to confront their worst fears and darkest secrets in these interwoven tales of terror and remorse on the open road. Southbound' doesn't entirely avoid the sudden shifts common to horror-anthology films, but thanks to some thrilling twists and turns, this horror road movie does deliver the goods and some more.
Read More: Highest Grossing Horror Movies of All Time
10. Ouija: Origin Of Evil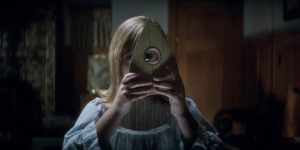 'Ouija: Origin Of Evil' narrated the story of a widow – a spiritual medium – who, in order to further her business, includes an Ouija board to help people. Little does the family of three realize that the younger daughter has become possessed and can do anything that the malevolent spirit would ask her to do. When 'Ouija' was released in 2014, it did not do well at the box office commercially. Two years later, the makers came up with a prequel to the story explaining what actually triggered evil forces to claim the lives of a group of friends (in the first part) and it did manage to scare people enough the second time round.
Read More: Best Horror Movies of 2017
9. The Girl With All The Gifts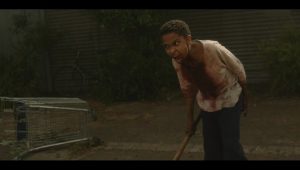 Based on the book of the same name, the British zombie horror flick was set in a dystopian world, where humanity has almost been wiped out from the face of the earth due to a mutant fungal infection. A group of surviving people, including a teacher, a scientist, some soldiers and a gifted hybrid girl, try their best to keep the mindless flesh-eaters at bay but that isn't such an easy task. The movie was very well received since it was way different from the slasher movies that have been dished out in the name of zombie horror.
Read More: Horror Movie Trivia You Didn't Know
8. Under The Shadow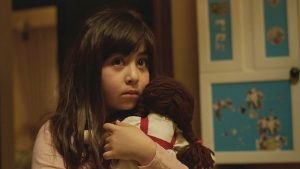 Iranian horror first made inroads into the international scene with 2014's 'A Girl Walks Home Alone at Night'. With 'Under the Shadow — easily one of the best horror films of 2016 — Iran has hit another bull's eye. 'Under the Shadow' is a film that deftly blends seemingly different genres to deliver an effective horror film with thought-provoking social subtext. The film is set in war-torn 1980s Tehran, where a young mother whose husband is away on the battlefront struggles against government oppression. Her travails only become worse after an unexploded missile lodges in a neighboring apartment, the other residents of her building begin abandoning the place—and a supernatural presence seems to be after her daughter.
The Persian language film was elected to be a part of the 89th Oscars in the Best Foreign Language Film category, the movie failed to receive a nomination, although it was quite successful in the country of its origin.
Read More: Best Sci-Fi Horror Movies of All Time
7. Raw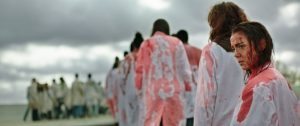 The French-Belgian production was as graphic as it could be and going by the name, one could easily guess that the film was about cannibalism. It was the story of a young girl's first year in a veterinary college, where despite being a vegetarian all her life, she is forced into tasting meat. She then begins to crave for raw flesh, eventually turning into something she had least expected herself to be. The movie was too violent and explicitly worked on human fear, which helped it to succeed in the international market.
Read More: Best Horror Movies of the 90s
6. Don't Breathe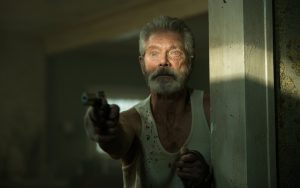 Winner of the prestigious Saturn Award, 'Don't Breathe' was along the lines of the iconic horror film 'Evil Dead', but it followed a different storyline. It narrated the tale of three friends, who out of habit, once break into the house of a former army man, only to realize that the blind war veteran is much more devious than what he appears to be. The movie's chilling background score added to the viewers' woes.
Read More: Best Horror Thriller Movies of All Time
5. 10 Cloverfield Lane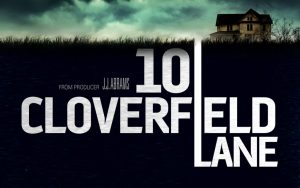 The sci-fi horror film, which kept the audiences on tenterhooks right from the word go, was a hugely successful movie that managed to give a different perspective to the audiences, also winning three Saturn Awards for its thrill quotient. It narrated the story of three people trapped inside an underground bunker in a supposed nuclear fallout and how the two held captive later realize it was all a big lie. The film with a twist end, skillfully succeeded in confusing the viewers until the credits began rolling.
Read More: Best Horror Movie Posters of All Time
4. Split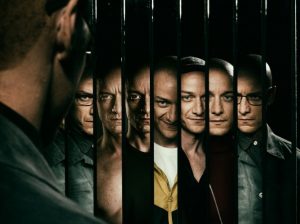 The psychological horror film directed by M. Night Shyamalan and starring James McAvoy in a role like never before, was very loosely based on the life of Billy Milligan, who committed several crimes in America, while suffering from multiple personality disorder and became the first person ever to be acquitted in his cases. McAvoy played Kevin, who suffered from dissociative identity disorder and had 23 different personalities taking over him while he held three teenage girls hostage in a small room. The movie was very successful and marked Shyamalan's return to his favourite genre.
Read More: Best Horror Movie Quotes of All Time
3. The Wailing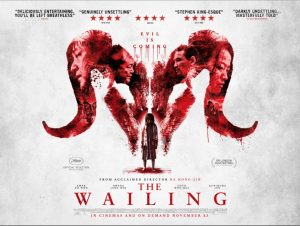 The South Korean movie told the tale of a police officer, who while investigating several mysterious deaths in his village, comes across an odd woman who tells him of a Japanese stranger who's responsible for all the sudden deaths. When things begin to get personal, the cop digs deeper into the facts, only coming to a naught each time he tries. The spooky movie was greatly successful in playing with the psyche of the audiences and received thumbs up for its slow and steady build up of the horror theme.
Read More: Best Horror Movies of 2015
2. The Conjuring 2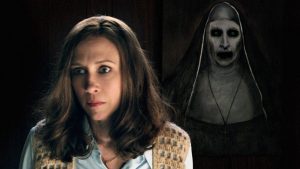 After paranormal investigators Lorraine and Ed Warren successfully solve the Amityville murders, they are requested to assist the Hodgsons in London, whose house is possessed by a spiteful ghost, having possessed one of their children. When the couple tries to get to the bottom of facts, they realize there is an even more powerful evil entity at work in the house. The scary movie was a grand success internationally and it gave sleepless nights to several viewers post its release, while still continuing to do so!
Read More: Best Horror Comedy Movies of All Time
1. Train To Busan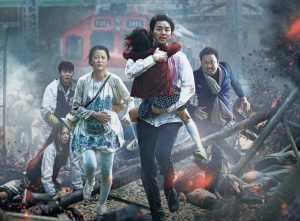 When a workaholic father, unable to give enough time to his daughter, agrees to take her to Busan to see her mother, a zombie apocalypse breaks out in their hometown. An escaped woman, who hurriedly boards the train, later zombifies and sets off a chain of events, which claims several lives in the process. The South Korean zombie horror movie, which was a runaway international success, received several awards in the Asian countries and is all set to be remade in English soon.
Read More: Best Horror Movies of the 2000s