We understand that cinema lovers might sometimes feel the pocket pinch at watching films at multiplexes. Furthermore, sometimes our schedules are so busy that even if a film that we really want to watch is released, we just cannot make time to watch it. Does that mean that we won't get to see those films at all? Not so, and while we here at this page do not in any way condone piracy, there are plenty of legal avenues, that is, streaming sites through which one can watch films. Horror movies being one of the most popular genres of mainstream cinema, it is understandable that people might want to stream them and we have come up with a list of horror movies that you can watch online without downloading.
12. The Invitation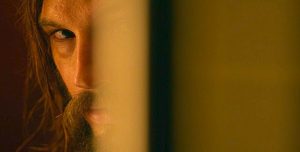 Where to watch: Netflix
This 2015 horror film directed by Karyn Kusama is an incisive study of the human psyche and possible paranoia. Will played to a degree of wonderfulness, by Logan Marshall-Green begins to suspect that the members of the dinner party that he is attending are actually part of a cult. The devolving of the human mind under the weight of suspicion and paranoia, accentuated by the uncharacteristic acts of the other dinner guests makes for great psychological horror and the culmination of the film in its violent climax that spreads across the entire city of Los Angeles seems like a symbolic outflow of the repression that the entire narrative seeks to maintain.
Read More: Best Horror Thriller Movies of All Time
11. Train to Busan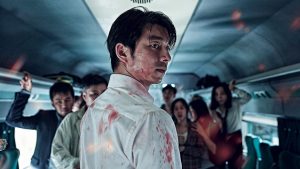 Where to watch: Netflix
Directed by Yeong San Ho this film might be more of an action film than a horror movie. However, set against a zombie apocalypse, the director uses all creativity to pile on flesh-eating zombies onto a train, making remarkable use of blood and gore to make this film an effective horror movie. However, what is even more striking about this film is the human bond and character development between a father and his disillusioned daughter. An emotional and action filled train ride, this film will leave you agape and in tears.
Read More: Best Horror Movie Posters of All Time
10. The Host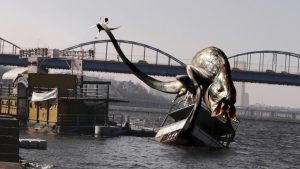 Where to watch: Netflix, Shudder
This 2006 monster movie went on to become the highest grossing South Korean film of all time. A classic tale where chemical dumping in a river leads to the creation of a monster that eventually begins attacking people, the film sets the bond between father and daughter in the foreground of this monster attack. While the horror in this film is overstated in the form of a gigantic creature out for vengeance, the sublime moments of horror are in the silent seconds before the action bursts forth. The film intersperses silence with noise excellently to portray the tension that is the characteristic of any good horror movie.
Read More: Best Horror Movie Quotes of All Time
9. Under the Shadow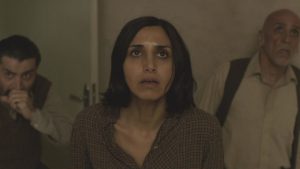 Where to watch: Netflix
This international Persian horror film marked the directorial debut of Babak Anvari. A finely made film set in a war-torn Tehran, the plot follows a mother trying to hold her family together while her husband is away on duty. The daughter however seemingly gets possessed by a djinn and the mother believes that the djinn wants her body too. A harrowing horror experience accentuated by the horrors of the war and the supernatural entity plaguing them, this film ends with a dark note when even after the apparent escape of the mother and daughter from the clutches of the djinn, it is shown that the creature still possesses Shideh, that is the mother's, medical book and as long as the djinn has a personal possession the harassment is likely to continue.
Read More: Best Horror Movies of 2015
8. House of the Devil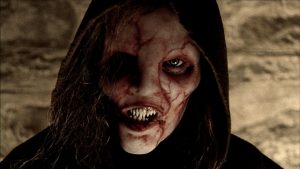 Where to watch: Shudder
Directed by Ti West, this film is a homage to the 80's filmmaking style. The narrative is a cross between a slasher and horror film as the plot follows a woman who accepts a babysitting job in a remote mansion. However, things start to go awry as she discovers several discrepancies in facts and details. The old school horror aesthetic and the tension builds up to a climax that is anticipated and yet leaves the audience with jitters. A nod to the Satanic cults of the 1980s is made part of a major motif in the movie. This film truly gets to you for its trip down the memory lane when horror was all about jump scares and devil babies.
Read More: Best Horror Comedy Movies of All Time
7. The Babadook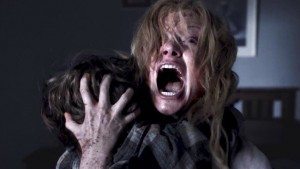 Where to watch: Hulu, Netflix
This Australian psychological horror was directed by Jennifer Kent and is about a single mother raising a child. The child takes a strange liking to a book titled The Babadook and strange things begin to happen. Interestingly, Babadook is an anagram for 'A Bad Book'. The horror is in the fact that this monstrous manifestation feeds off the fear of the family and their negative emotions. Thus the creature is eventually overpowered by the mother's courage and determination and while this creature still remains with the family for it is impossible to rid oneself of one's fears, the message is that fear can be controlled if we face up to it. A stunning watch that was critically acclaimed, this film is an excellent example of modern day horror.
Read More: Best Horror Movies of the 2000s
6. It Follows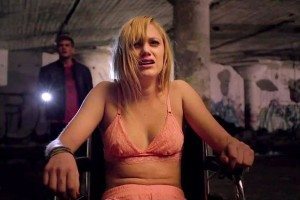 Where to watch: Netflix
A supernatural psychological thriller, this film made its debut at the 2014 Cannes. A horror film that bears Tarantino's seal of approval has to be by all logical understanding, a well-made film. The content lives up to the reputation and has a brilliant character development and a slow steady building of tension accentuated by the soundtrack and the very ambiguous ending. The plot follows a metaphorical monster that stalks victims and kills it and this can be transmitted to another victim through sex. The film has often been seen as a symbolism for sexually transmitted diseases but the true horror of the film sparks from the nightmarish quality where escape simply is not an option.
Read More: Best Horror Movies You Can Watch on YouTube For Free
5. Creep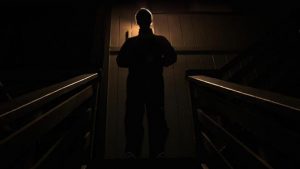 Where to watch: Netflix
This 2014 film is shot as an independent found footage. The horror is more psychological than supernatural as Aaron, a videographer who responds to a craigslist ad meets Josef a weird man with an apparent brain tumor who wishes to record some messages for his unborn son. Mark Duplass gives a chilling performance as Josef, the man with the peculiarities, which seem slightly awkward but tenable at first but soon devolve into utter horrific obsessive behavior. The plot introduces character developments which are untenable for any sane person as it shows the titular creep begin to take shape and the climax of the movie will remain etched in your memory for some time to come.
Read More: Best Horror Movies of 2016
4. Suspiria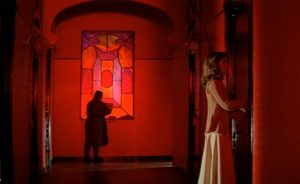 Where to watch: Amazon
Directed by Dario Argento this film is based on Thomas de Quincey's essay and is one of the finest horror films to emerge from the Italian body of films. It is also considered as one of Argento's finest works and has gone on to win critical acclaim globally for the stylistic flair and vibrant colorization that underlies the film. The plot itself follows an American ballet student who joins a prestigious academy in Germany before she realizes that it is a front for something supernatural and sinister. Amidst the murders that take place, this student must try to survive the horror of the academy. Handled finely, the elements of horror are pervasive throughout the film and Dario ensures that the visuals itself are delectable. Together, these aspects go on to make Suspiria an extremely pleasurable watch.
Read More: Best Horror Movies of the 1970s
3. Audition
Where to watch: Shudder
This Takashi Miike directed film is a chilling example of Japanese horror. Based on the novel of the same name, the film follows the relationship between Shigeharu and Asami. Shigeharu stages an audition to try and meet a potential life partner. Asami catches his eye and she responds rather well initially. However, the audition begins to go very very awry as Asami's dark past returns to shadow this potential relationship. A psychologically racking film, the less you know about this film before going in to see it, the more its impact. One of the finest horror movies of all time, this film demands to be watched and remembered.
Read More: Best Space Horror Movies of All Time
2. Rosemary's Baby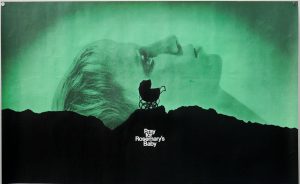 Where to watch: Hulu
Roman Polanski's masterpiece is about a couple who move into an apartment and befriend their old neighbors. Mia Farrow plays Rosemary and she begins to notice strange things happening in the apartment and eventually believes that her child is Satan's child. A thoroughly gripping tale about a Satanic cult and smarmy husband who sells his wife's uterus to the devil, the film is a testament to feminist narratives and bodily autonomy. Polanski's film weaves the horror effortlessly with very few supernatural references and when the supernatural bits do appear they are overwhelming in their inevitability.
Read More: Best Alien Horror Movies of All Time
1. The Shining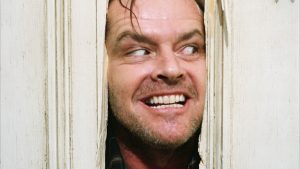 Where to watch: Netflix
Stanley Kubrick's masterpiece is based on Stephen King's novel and expertly interweaves themes of horror with sexuality, family bonds, loneliness, and psychological madness. The film follows the Torrance family who is in charge of a tourist lodge in an offseason. The father suffers from writer's block and begins to communicate with dead people while the young boy, Danny keeps seeing dead twins in terrifying visions. Kubrick's use of the Steadicam to create an immersive horror experience sets this film apart as a step forward in movie making and a major landmark in the genre of horror.
Read More: Best Horror Movies of the 1980s