Happy 420, folks. When stoned out of your wits, you must look for something spectacular and edgy to watch. Since iconic cannabis-infused movies like 'The Big Lebowski' have graced the screen, stoner movies have shed their apparent b-movie get-over. While there are a lot of films with immersive visuals you can watch to get higher up, we are considering movies with people smoking substances. While in some cases, they fight with monsters and ghosts, in other cases, pot leads to amusing situations. Thus, if you are looking for some pot-friendly movies, we have some suggestions at hand.
8. Scary Movie 2 (2001)
Not disheartened by the reactions to the first movie, Keenen Ivory Wayans helmed 'Scary Movie 2,' heightening the absurdity and the caricature. While a spoof of all the haunted house films, the movie brings back Cindy and other characters for a fun and titillating horror experience (with terrible CGI, but well). Professor Oldman convinces Cindy and her friends to spend a night in the haunted Hell House.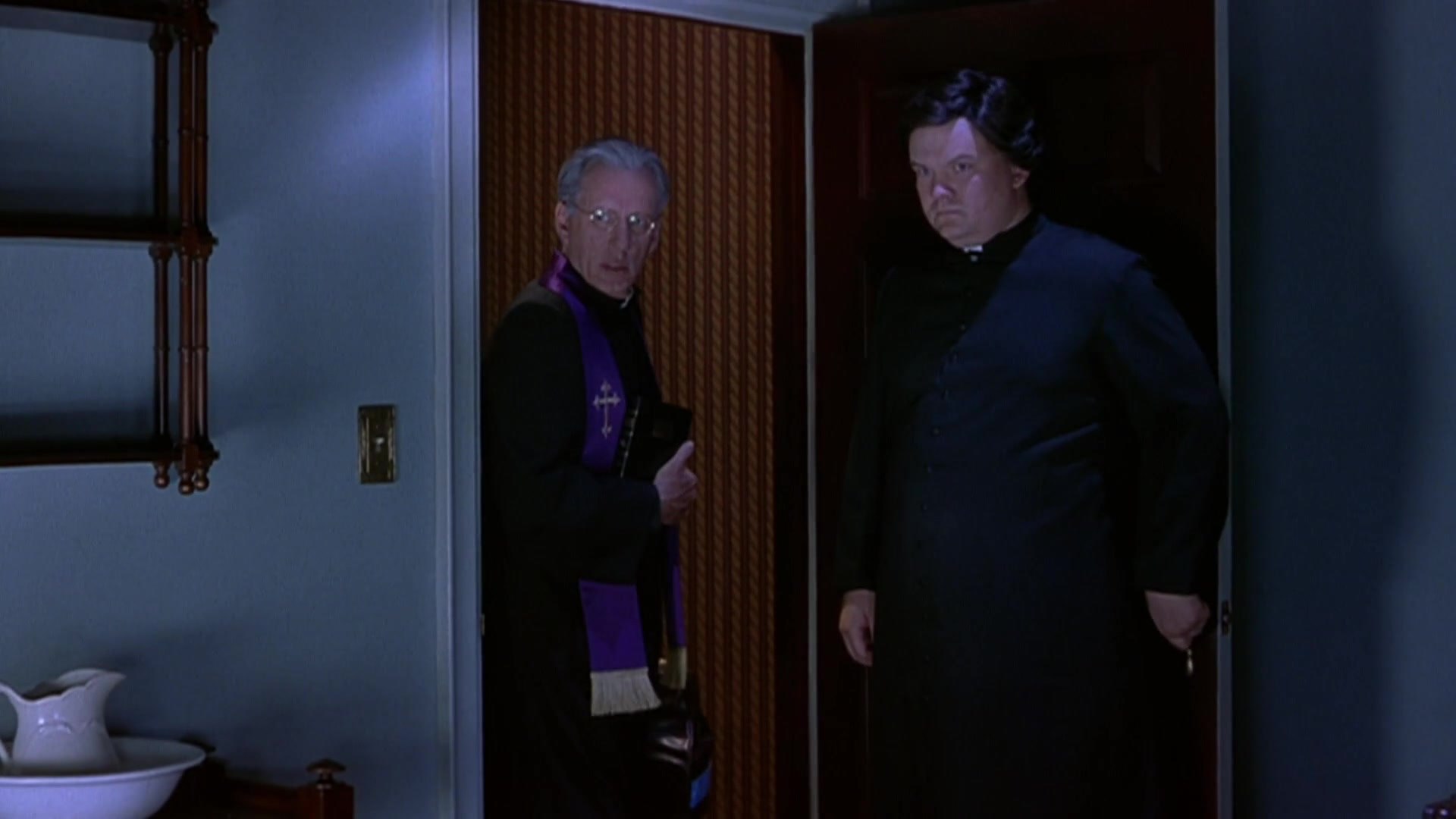 The group encounters a madcap scientist working for the professor and some ghosts, including a marijuana monster. Not spooked away, they decide to teach the spirit a lesson. If you think adult 'Ghostbusters,' you may have a hunch about where the party is headed. If you want to get spooked by a burning joint, it's high time you add the title to your watch list. You can watch the movie here.
7. Dude, Where's My Car? (2000)
'Dude, Where's My Car?' is a stoner-comedy film directed by Danny Leiner. The film revolves around two best friends, Jesse and Chester, who wake up after a wild night of partying with no recollection of where they parked their car. As they embark on a quest to find their missing vehicle, they encounter eccentric characters and get entangled in an unexpected adventure filled with absurdity and wacky situations.
The film features Ashton Kutcher as Jesse and Seann William Scott as Chester. Their comedic timing, combined with their endearing personalities, make for an enjoyable viewing experience. The film has rightfully earned its place on the list due to its light-hearted humor and over-the-top antics that are perfect for a good laugh while enjoying your favorite herbal indulgence. This cult classic offers pure entertainment value without taking itself too seriously – making it a must-watch for those seeking a fun-filled escape from reality. You may watch the film here.
6. Scary Movie (2000)
Keenen Ivory Wayans concocts a special recipe of spoof, stoner comedy, and slapstick fun in 'Scary Movie.' Well, the movie, defying its name, is everything but scary. While parodying horror and slasher genre tropes, the film follows Cindy Campbell and her friends, who go underground after mistakenly killing a man. A year after the incident, someone stalks them and sends intimidating messages.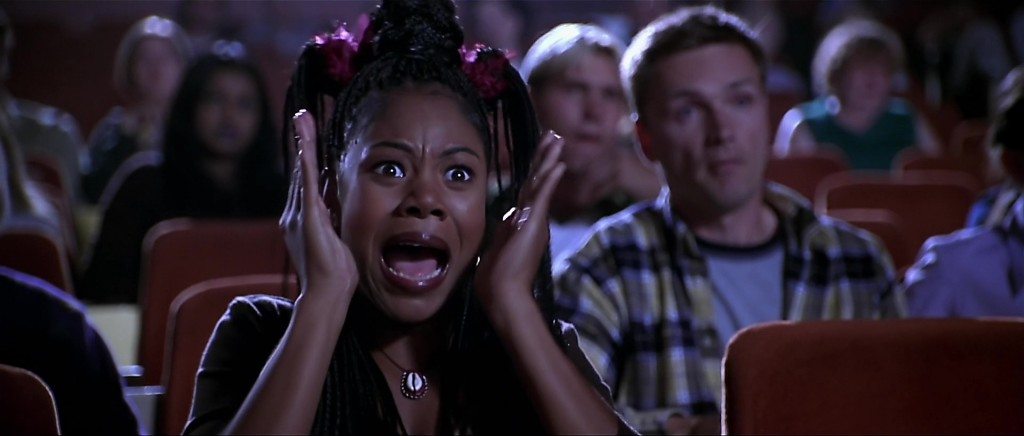 Sensing a threat to their lives, Cindy and her friends stick together. With Ghostface taking a jab, the movie becomes a fun way to look at the slasher-obsessed 90s. After stoning, you must want to watch something that does not require much attention. Here is a good enough title that survives in the merit of its gags. Feel free to check out the movie here.
5. Knocked Up (2007)
Directed by Judd Apatow, 'Knocked Up´ is a comedy movie starring Seth Rogen, Katherine Heigl, and Leslie Mann. In it, we come across journalist Alison Scott, who goes to a nightclub to celebrate her new promotion with her elder sister and ends up getting wasted and even sleeping with a guy named Ben, who is a pothead. Weeks later, when Alison finds out that she is pregnant, she reaches out to Ben as she wants them to take care of the baby together. However, Ben has to grow up before he can help the baby do the same. What follows is how the two people make do with their completely different lifestyles while trying to raise a family together. Naturally, hilarious events are bound to occur, making the movie a worthy watch. You can do so here.
4. The Lego Movie 2: The Second Part (2019)
'The Lego Movie 2: The Second Part' is an animated adventure-comedy film directed by Mike Mitchell. In this sequel to 'The Lego Movie,' the imaginative world of Legos faces a new threat when invaders from outer space threaten to destroy everything in their path. Emmet, Lucy, and their friends embark on a journey to save their beloved Lego universe and restore harmony among its inhabitants. Starring Chris Pratt as Emmet Brickowski, Elizabeth Banks as Lucy/Wyldstyle, and Will Arnett as Batman, the movie boasts a talented ensemble cast that brings humor and charm to these colorful characters.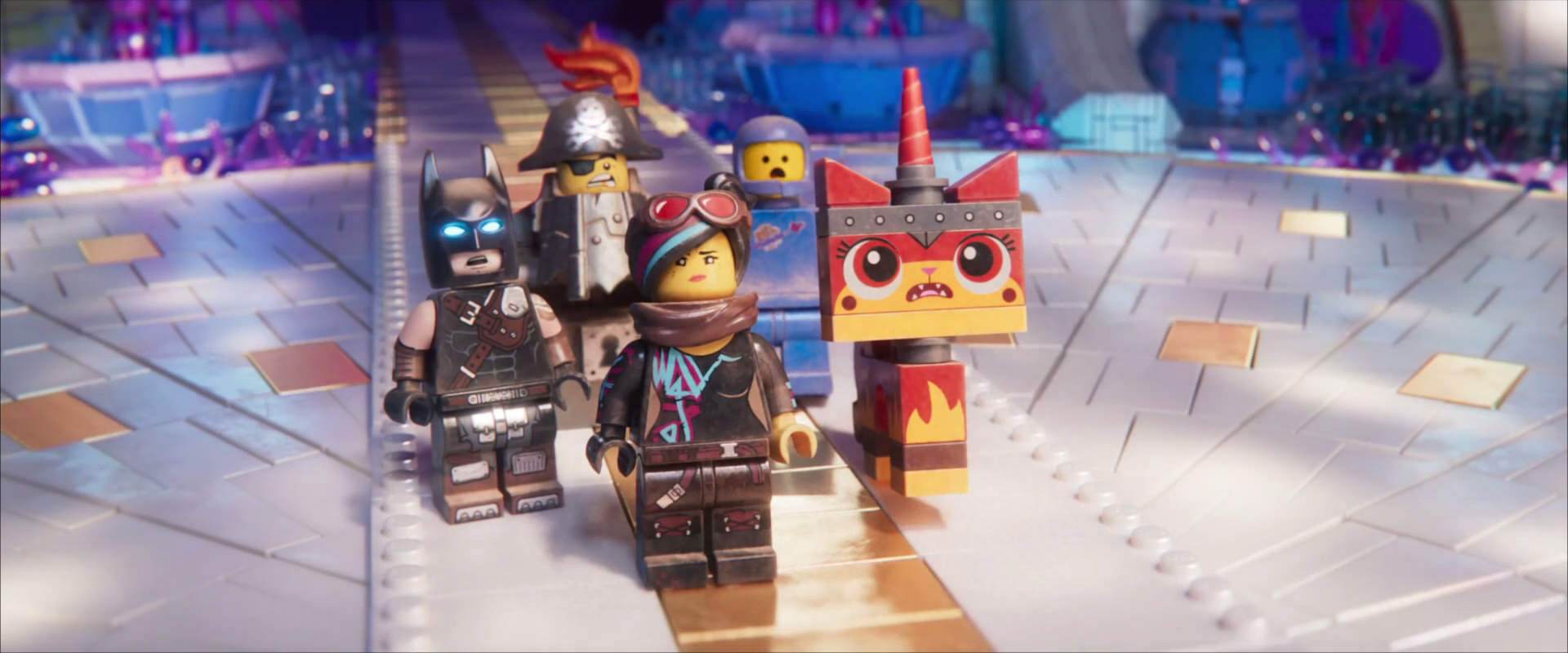 This delightful film finds its place in this list due to its vibrant animation style and witty dialogue that appeals not only to younger audiences but also offers subtle humor for adults. With its visually stunning scenes and clever references that may resonate with those in an altered state of mind, 'The Lego Movie 2' provides a whimsical escape into a world where imagination knows no bounds. Whether you're looking for some light-hearted entertainment or seeking nostalgic fun while enjoying your favorite substance responsibly, this movie promises an enjoyable experience that will leave you with a smile on your face. You can check out the film here.
3. Shazam! (2019)
'Shazam!' is a superhero comedy film directed by David F. Sandberg. The film revolves around the story of a teenage boy named Billy Batson, who is granted extraordinary powers and transforms into an adult superhero whenever he utters the word 'Shazam.' As he explores his newfound abilities alongside his foster brother, Freddy Freeman, they embark on a thrilling adventure to uncover their true potential while facing off against a formidable villain.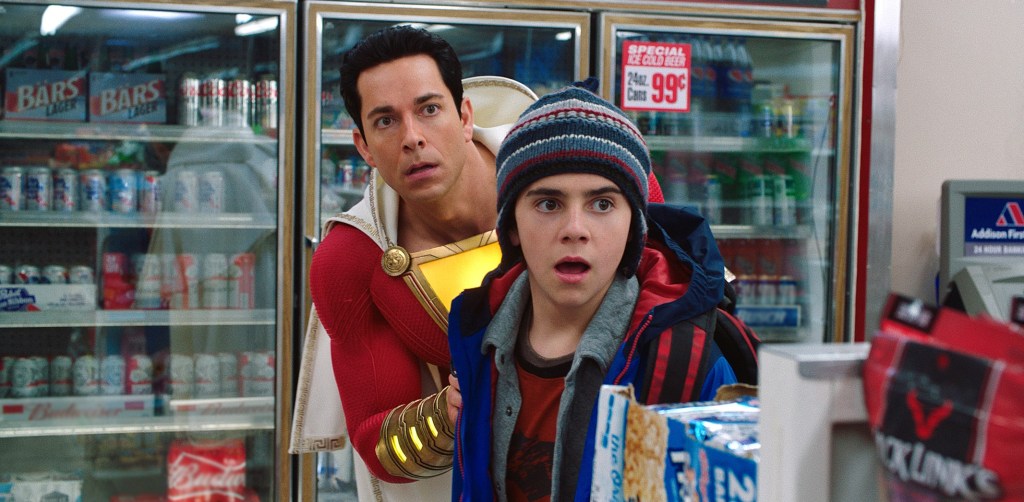 Starring Zachary Levi as Shazam and Asher Angel as Billy Batson, this film boasts an exceptional cast, including Mark Strong, Jack Dylan Grazer, and Djimon Hounsou. The film earns its place among the best stoner movies on HBO Max due to its perfect blend of action-packed sequences and light-hearted humor. With its witty dialogue, colorful visuals, and charismatic performances from the talented ensemble cast members, this movie offers an enjoyable experience for both superhero genre fans and those seeking a fun-filled escape. You can stream the film here.
2. Harold & Kumar Escape from Guantanamo Bay (2008)
'Harold & Kumar Escape from Guantanamo Bay' is a stoner-comedy film directed by Jon Hurwitz and Hayden Schlossberg. It is the second movie in the 'Harold and Kumar' franchise and follows the hilarious adventures of two best friends, Harold and Kumar, who find themselves in a series of outrageous situations after being mistaken for terrorists. As they try to clear their names and escape from Guantanamo Bay, they encounter eccentric characters, engage in absurd escapades, and challenge societal norms along the way.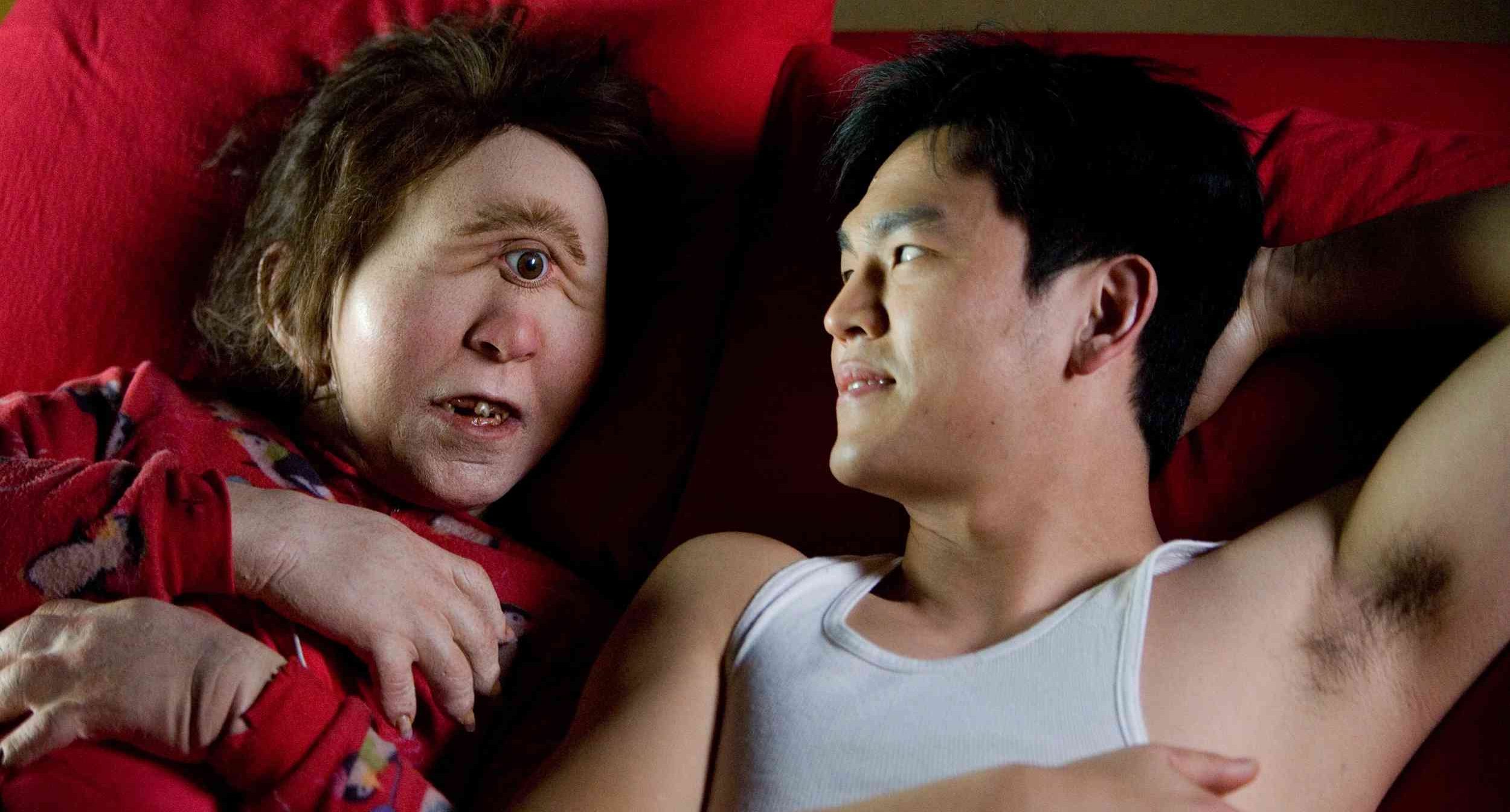 This film is undeniably a top choice among stoner movies due to its clever blend of humor, social commentary, and memorable performances by John Cho and Kal Penn. With its irreverent yet thought-provoking storyline, this movie offers more than just laughs; it explores themes such as racial stereotypes and political satire with finesse. Whether you're a fan of stoner comedies or simply crave an entertaining escape from reality, 'Harold & Kumar Escape from Guantanamo Bay' is a must-watch that will leave you rolling with laughter while subtly challenging your perception of society. You can stream it here.
1. The Beach Bum (2019)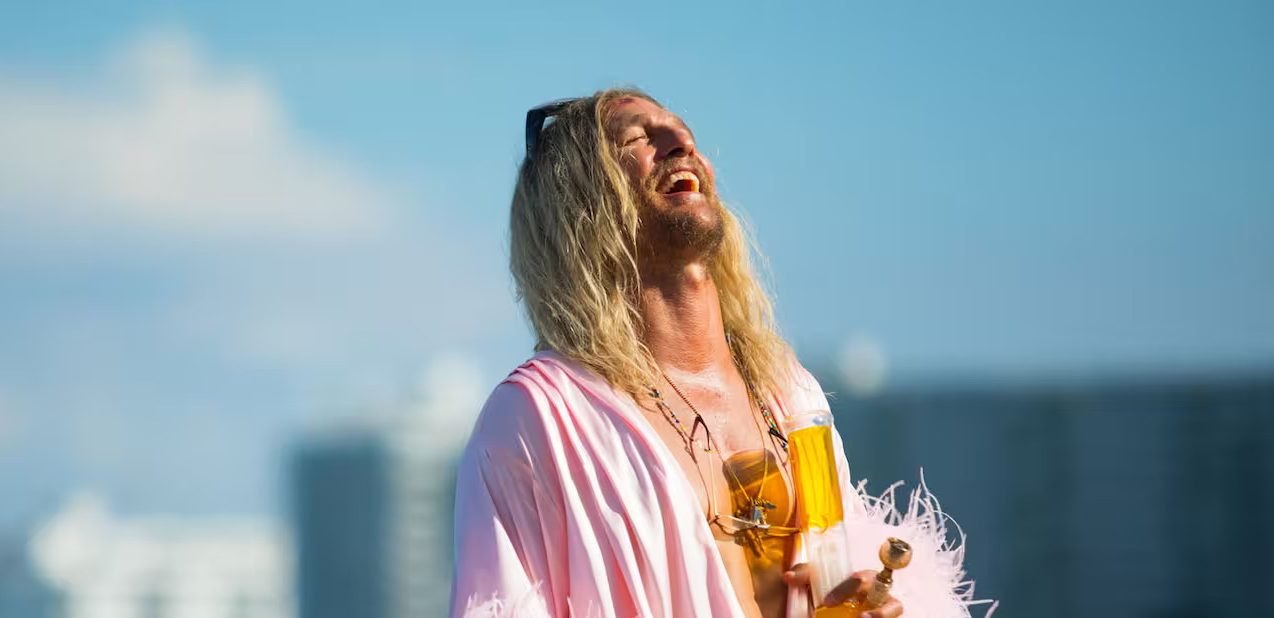 This movie is directed by Harmony Korine and stars Matthew McConaughey, Isla Fisher, Zac Efron, Snoop Dogg, and Jonah Hill. To add to this stellar cast is pot, which perhaps has the most significant role. That is because pot is what makes our protagonist, Moondog, do whatever he does and takes the plot forward. Moondog lives a carefree nomadic life in Florida with his wealthy wife, Minnie, who is more of a legend locally. However, the revelation of his wife's affair, followed by her death, takes a toll on him. How he is able to come out of the shock and whether he is able to turn his life around is what we find out in this movie, which is more of an experience. A true-to-form stoner comedy, you can stream 'The Beach Bum' here.
Read More: Best Stoner Movies on Netflix