Stoner movies often demand you to leave logic at the door and just go with the flow of its wild, trippy narratives that would not make any sense when you're sober. Most stoner movies have wry sense of humour. The idea of stoner movies is to showcase how the "trippy" world looks like, an insider's perspective if you will. A 1936 movie called 'Reefer Madness' was perhaps the first stoner movie ever made.
There have been many stoner movies made over the years; some remain classics while others seem to have slipped into obscurity and were never noticed. So, let's take a look at the list of top stoner movies ever made that you can watch (while you're stoned, or not, it doesn't matter.. these won't make sense anyway). Please note that the movies aren't ranked in any order on this list, as we're afraid they'd trip and fall down. You can stream some of these best stoner movies on Hulu or Amazon Prime.
25. Scary Movie (2000)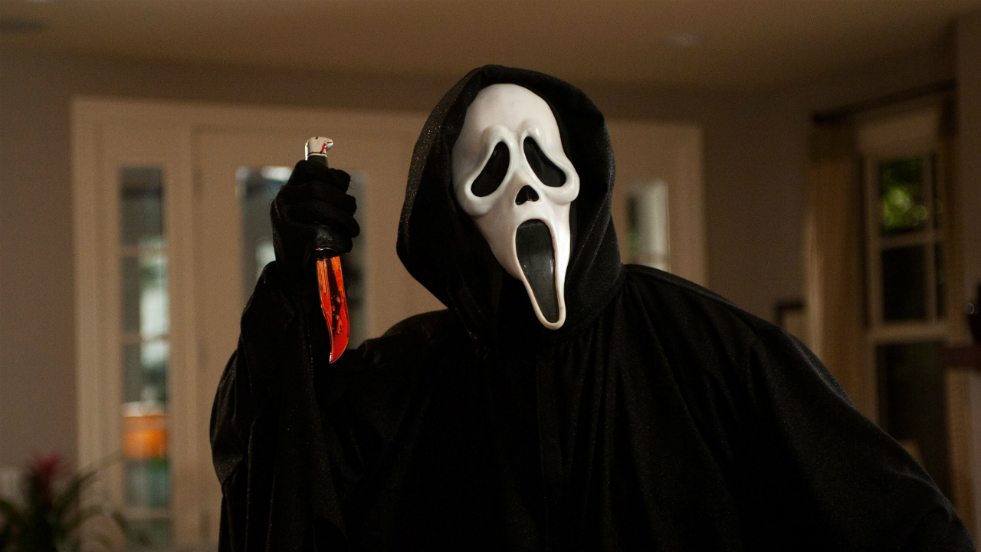 'Scary Movie' may not technically qualify as a stoner flick but the overall tone and attitude of the film certainly make it one. The film is a parody of slasher, horror and mystery genres of Hollywood and mocks numerous popular flicks while paying homage to slasher classics like 'Scream' and 'I Know What You Did Last Summer'. The plot is heavily based on numerous slasher/horror movies and its taste of humour would only get on to you if you're familiar with the numerous horror movies that it parodies. It may not be as original or inventive as, say, 'Airplane' but still works in the audiences' favour partly due to its strong pun-intended content.
Read More: Best Nuclear War Movies of All Time
24. Super Troopers (2001)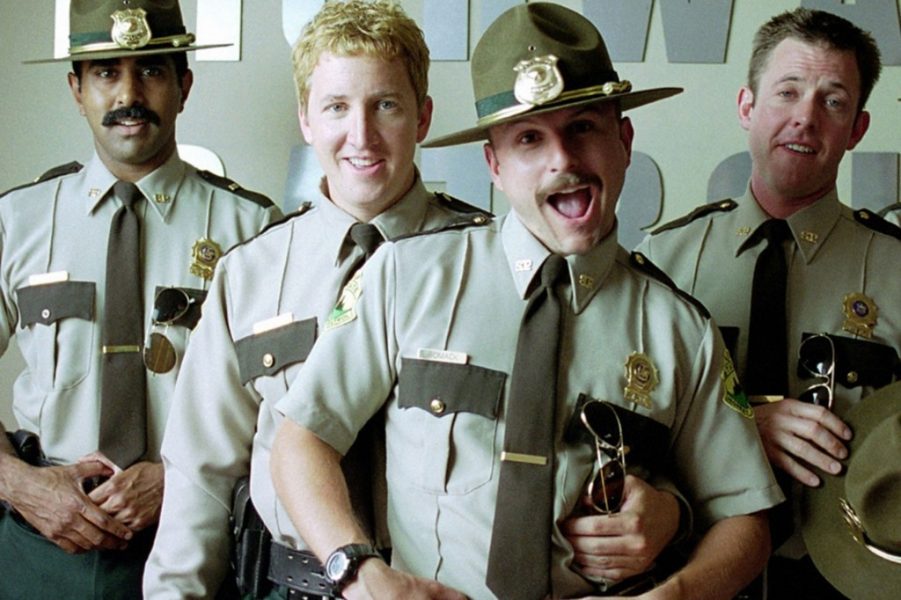 The story of five Vermont State Troopers who are having a good time while being posted near the crime-free Canadian border, are reprimanded for being too laid back and threatened with losing their jobs. As it turns out, a dead body is discovered near the border and the group of five head out to set things right for themselves, often showing up at the crime scenes before the police and uncovering a drug smuggling syndicates, thus managing to save their jobs. While 'Super Troopers' was criticized for being too "patchy" and was supposedly meant for "silly" audiences, it still had all the elements necessary to work out for a defining stoner movie.
Read More: Best Movies About Alcoholism of All Time
23. How High (2001)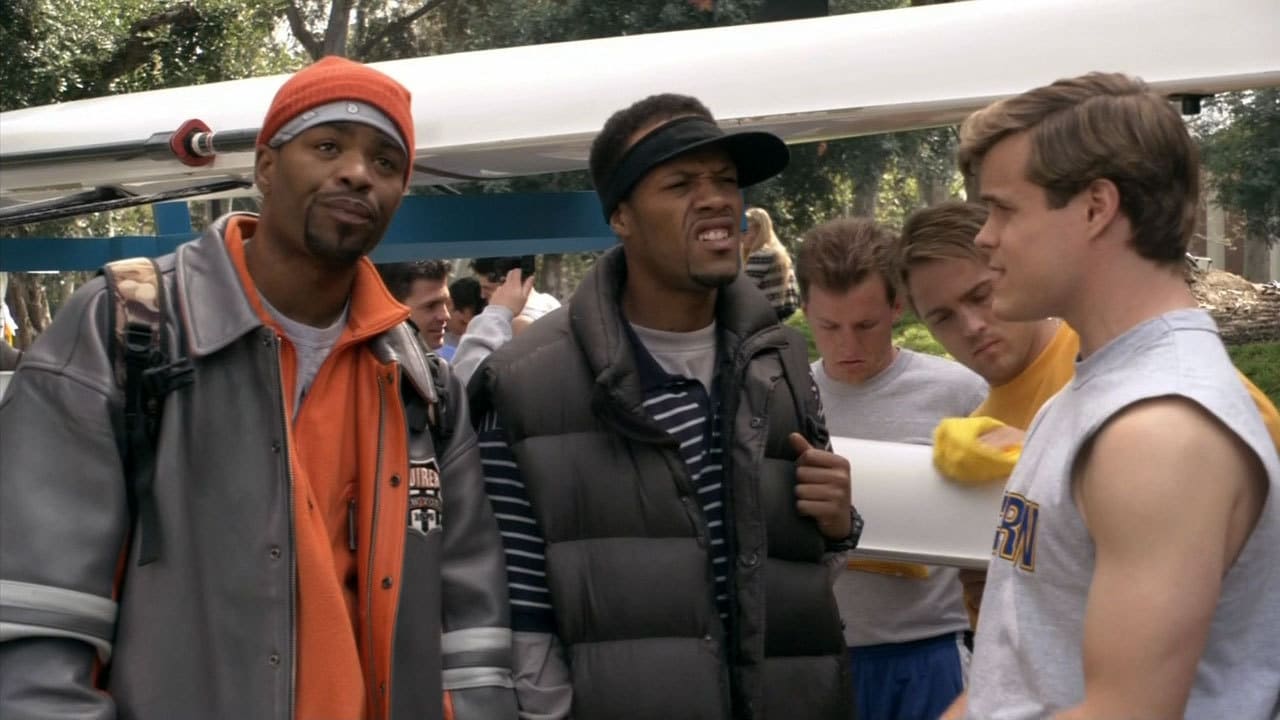 A definitive stoner movie with all the necessary elements, 'How High' is the narrative of Silas and Jamal who are typical stoners in the daytime, smoking all sorts of weed and immersing themselves in stony emptiness throughout their conscious lives. Incidentally, they come across a magic weed which drastically enhances brainpower and alertness levels, thus helping the individuals performing arduous tasks with ease. Both use the so-called weed to ace in the college entrance exams that help them get into Harvard, but they soon run out of their supply. Notwithstanding the demanding curriculum at the university, they compete for the Ivy League degree in a dearth of their magic weed. 'How High' was widely panned by the critics for being "sloppy and vulgar" but regardless, it is worthy of being called a stoner movie.
Read More: Best Haunted House Movies of All Time
22. Kid Cannabis (2014)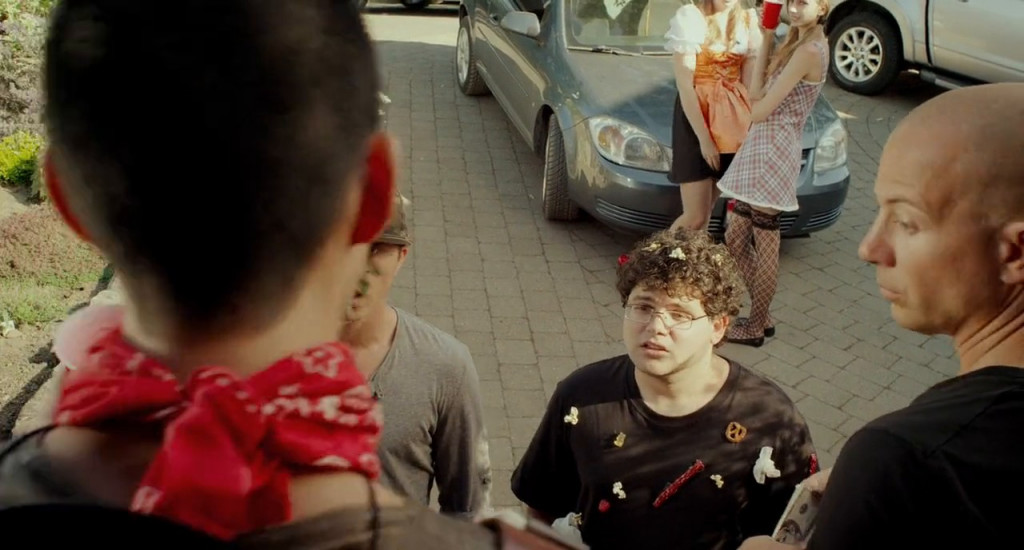 Based on a true story, 'Kid Cannabis' is the story of Nate Norman, an overweight pizza delivery boy who was also a high school dropout who had successfully built a multi-million dollar empire by smuggling cannabis across the woods from Canada to his home in Idaho. The hilarious part about the movie is the funny camouflage outfits his consortium of kids wear while they smuggle cannabis through the woods. This carefree tale of Nate is replete with lighter moments, references to drug use and the modus operandi that the actual Nate employed before his arrest and sentencing. A must-watch story of rags to riches to rags featuring a bunch of potheads.
Read More: Best Adolf Hitler Movies of All Time
21. Billy Madison (1995)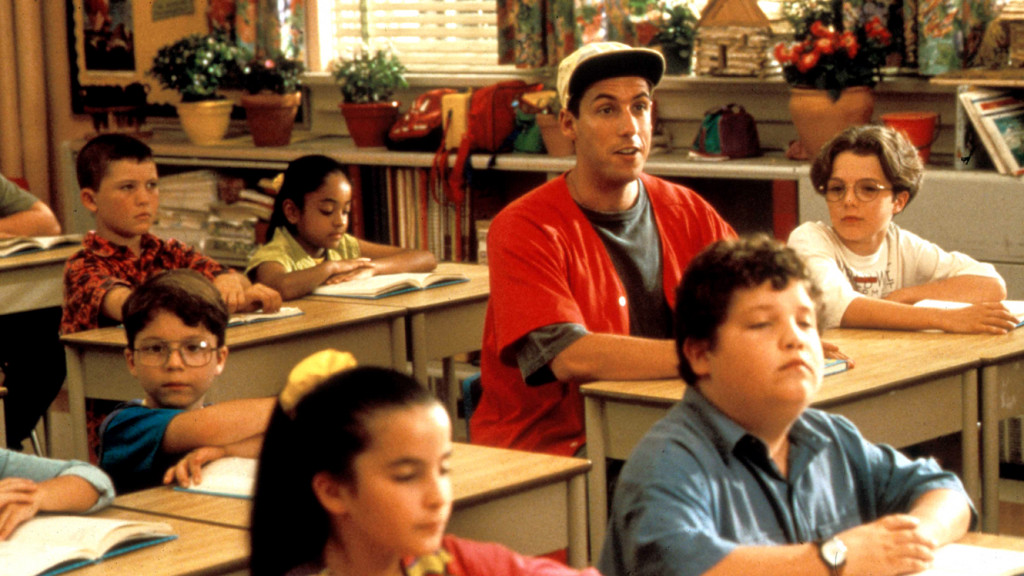 Despite receiving negative reviews from the critics, 'Billy Madison' managed to climb the popularity index, thus becoming one of the most popular stoner movies which looked so bad that it is good. Starring Adam Sandler in the titular role, 'Billy Madison' is the narrative of a wealthy, spoilt and carefree brat Billy who is about to inherit his father's fortune from a hotel company. To his dismay, his father names Eric as his successor and not Billy. His father's decision could be overturned only on one condition – Billy must pass his grades starting from 1 to 12 within a span of two weeks to inherit the fortune. A reluctant Billy agrees and at school, he falls for a young teacher Veronica and then begins his infighting to stay at school alongside Veronica or confront his father's competition and run the hotel business all by himself. A no-brainer with sporadic bursts of laughter, 'Billy Madison' is a tolerable affair.
Read More: Best Cheerleading Movies of All Time
20. Savages (2012)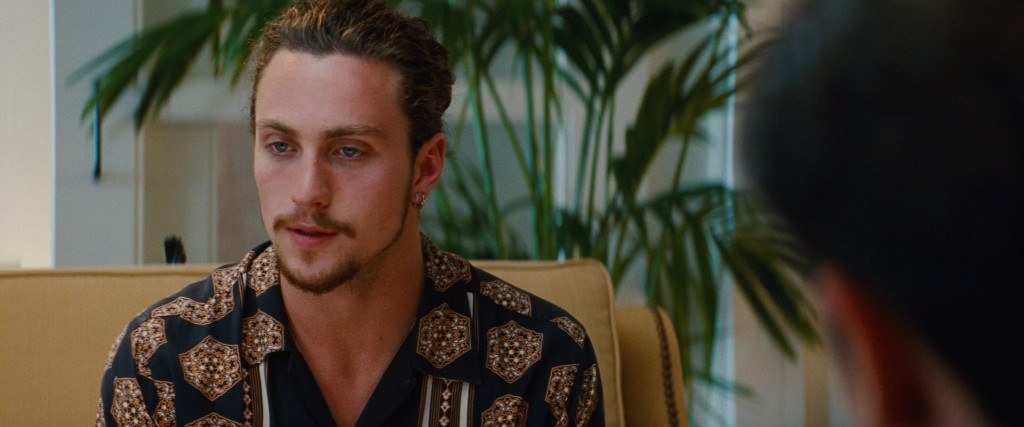 The story surrounding drugs, cartels and gory sequences, 'Savages' starts with two friends – Ben and Chon who cultivate marijuana, given Ben's botany expertise, and sell the weed to their customers, thus becoming rich in a short period of time. They both are in a relationship with Ophelia. On an unfortunate day, they receive a video of severed body parts from a Mexican drug lord Lado who wants Ben and Chon to work for him. As Ben and Chon plan their escape to Indonesia with Ophelia, the latter is kidnapped. After a lot of trials and tribulations and trading off Magda, the daughter of another cartel lord's associate for Ophelia, Ben and Chon are off to a beachside home. Although being termed as "messy", many critics called 'Savages' a magical strain of sex and humour, along with glossy action and components of savagery.
Read More: Best Airplane Hijack Movies of All Time
19. This is the End (2013)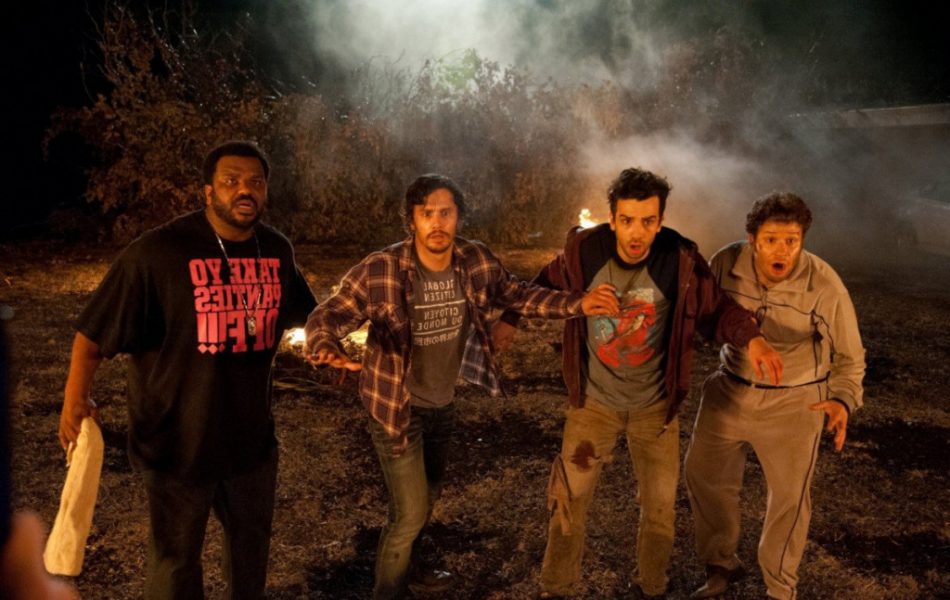 A film that witnessed immense success at the box office upon its release, thanks to the fictionalized versions of many actors and actresses portraying themselves in the storyline, 'This is the End' showcases a turn of events after the celebrities face an apocalyptic situation during one of the house parties. James Franco is hosting a housewarming party where actors like Jay Baruchel, Seth Rogen, Jonah Hill et al have been invited. Little had they known of the impending set of apocalyptic events that await the so-called party. Featuring demons possessing people, exorcisms, cannibals etc. followed by everyone teleporting to the Heaven in the end, 'This is the End' redefines stoner movies and gives us ample laughs in the process. Watch it for the boldly written screenplay and the outstanding performances.
Read More: Best DreamWorks Movies of All Time
18. Half Baked (1998)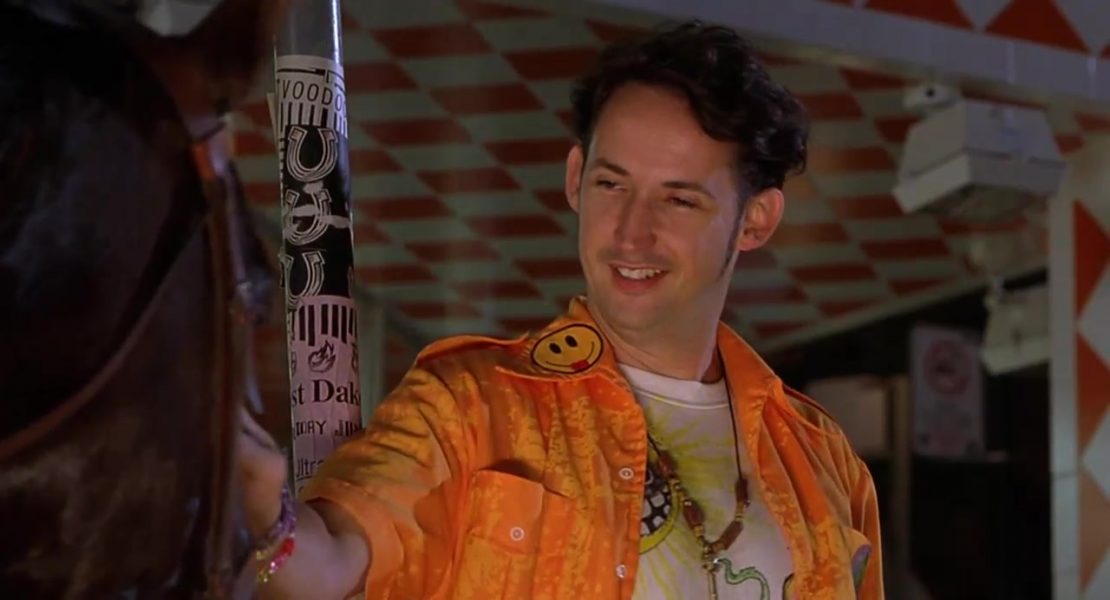 Dave Chapelle featurette 'Half Baked' is only as good as the performances of its actors. Thurgood Jenkins works at a meth lab from where he is forced to steal and sell marijuana along with his friends and sell it to make a million dollars – the bail amount of one of their friends Kenny who is in jail for feeding munchies to a diabetic cop horse. As trippy as it sounds, the lives of Thurgood and his bunch of friends is threatened by Samson Simpson, a drug lord who is overwhelmed by his competition's success and demands a royalty of $20000 a week to let them live. 'Half Baked' got "rotten" reviews from critics and at Rotten Tomatoes, but its psychedelic storyline makes for a defining stoner movie.
Read More: Best Sci-Fi Horror Movies of All Time
17. Inherent Vice (2015)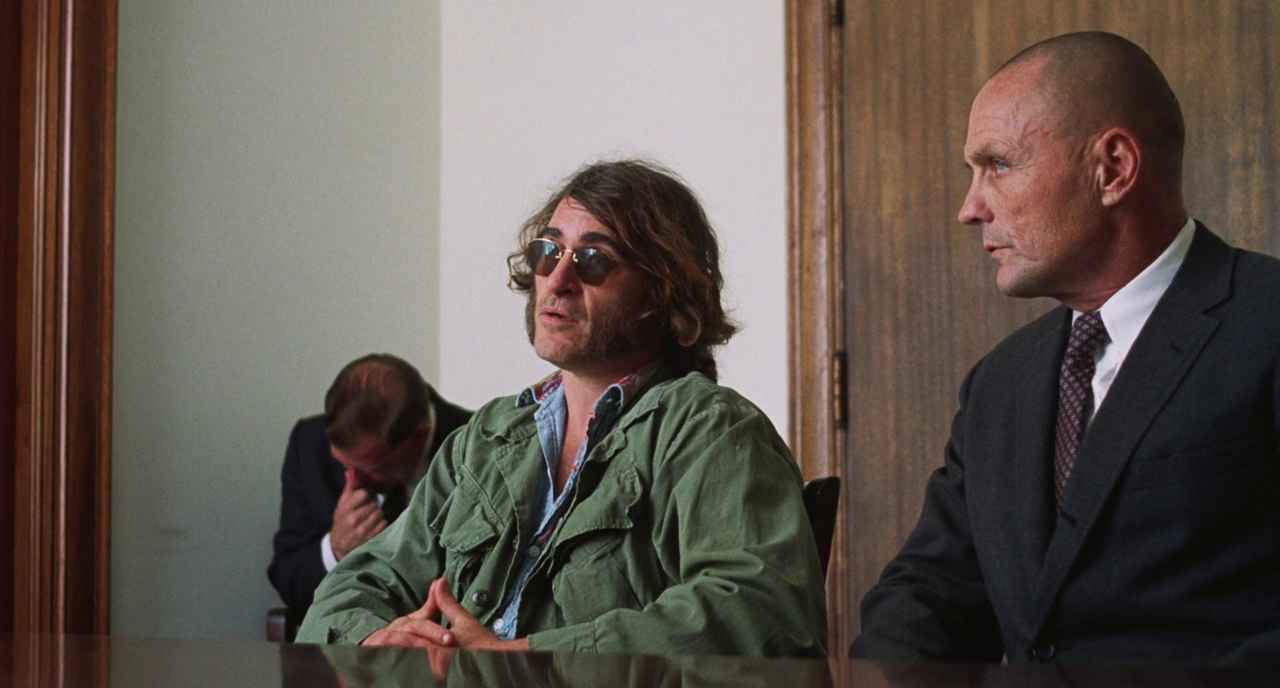 Paul Thomas Anderson's movies are widely noted for their obscure settings and characters, in a way like Stanley Kubrick's movies with a lesser cinematic perfection and more emotional flow. His films take time to grow on you, but when they do, you get addicted to them. 'Inherent Vice' is one such flick that may initially put you off with its bizarre, psychedelic atmosphere and twisted humour but with time, it just claws its way on to you. Adapted from a novel by Thomas Pynchon, the film, set in 1970, tells the story of a stoner hippie and a Private Investigator who gets caught up in Los Angeles' criminal underworld as he tries to investigate the mysterious disappearance of his former girlfriend. Joaquin Phoenix, who gave one of the greatest acting performances of the century in 'The Master', once again comes on top here with a bizarrely eccentric performance that goes well in tone with the director's vision.
Read More: Best Black Comedy Movies of All Time
16. Jay And Silent Bob Strike Back (2001)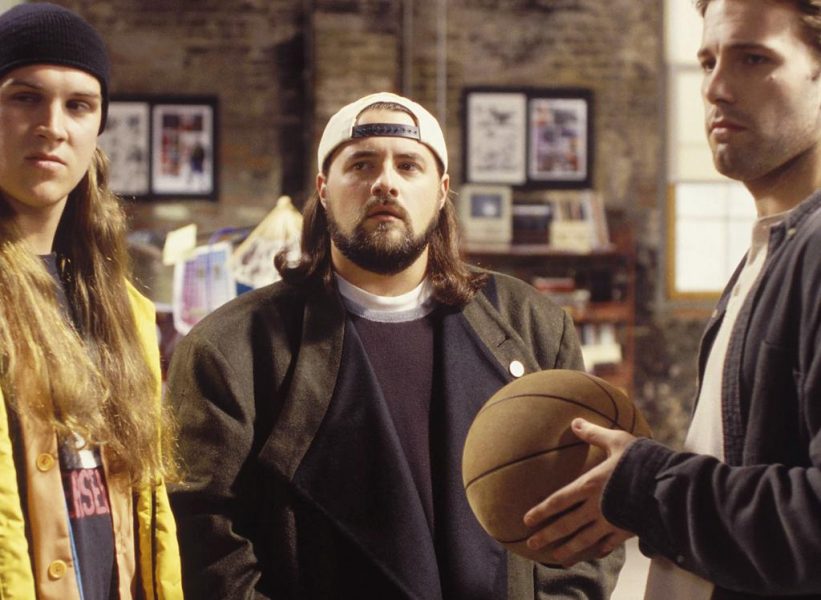 In a veiled reference to 'Empire Strikes Back' of the Star Wars franchise, 'Jay And Silent Bob Strike Back' is as funny as it sounds. Just like many other stoner movies, even this movie boasts of a lot of cameo appearances by celebrities. The movie starts with Jay and Silent Bob, two friends who receive a restraining order from the authorities against selling drugs in front of a convenience store named Quick Stop. To their surprise, they come to know about a film being made based on Bluntman and Chronic – a comic based on their characters. Elated by the news, their demand for royalties is turned down based on ambiguous rights issue and they set on a road trip to Hollywood to stop the film from being made based on negative reviews on the internet about their characters or to get a hefty royalty alternatively. Their road trip is replete with hitchhiking celebrities, burglars, wild animal encounters and police chases. The trippy laugh riot also has some vulgarity given its lingo and could be borderline offensive, but hey, we're talking about stoner movies here.
Read More: Best Stop-Motion Animation Movies of All Time
15. Ted (2012)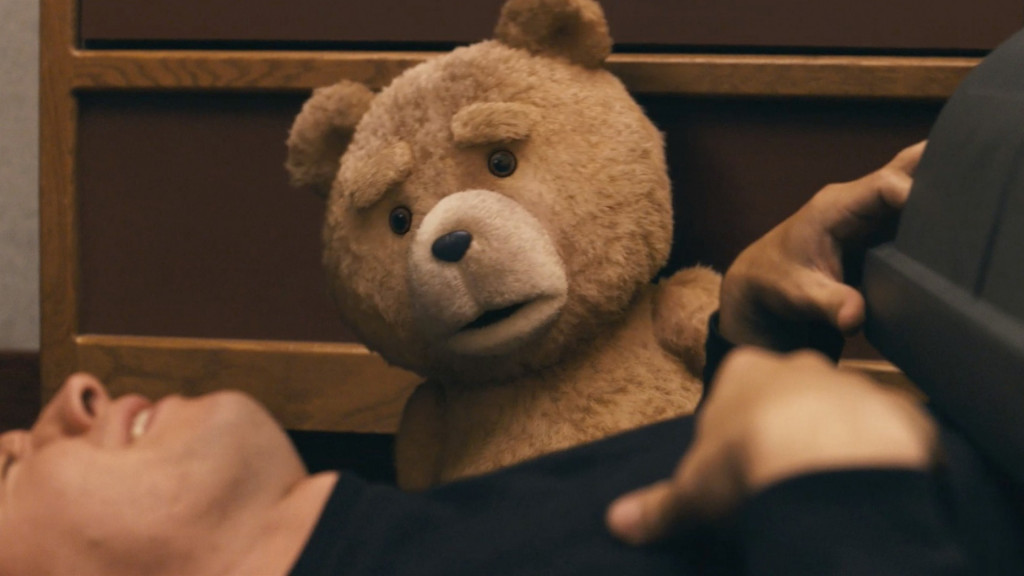 This Mark Wahlberg's featurette tells the story of John Bennett whose childhood wish of seeing his beloved teddy bear come to life becomes true, but things get increasingly complex as, in his adulthood, he is left to choose between his girlfriend and his friendship with Ted, the motormouth, talkative teddy bear. Ted is a stoned freak and his eccentricities drive John's girlfriend crazy and she desperately wants him to leave Ted. Directed and voiced by Seth MacFarlane, the film is an absolute fun ride with some ludicrously hilarious moments that get you rolling on the floor laughing! Have you met Ted?
Read More: Best Action Thriller Movies of All Time
14. Knocked Up (2007)
Ben Stone, a lazy, carefree man who works on a celebrity porn website is taken aback when one of the girls he hooked up with, Alison, is reportedly pregnant. As opposed to Ben's way of living, Alison is a strong-headed, career-oriented woman who wasn't ready for pregnancy. With parenthood around the corner, and Alison's wish to keep the child spells trouble for Ben who has to change his ways of living, get into a stable relationship with Alison and assume the responsibilities he's been shying away from so far. With a variety of strains of drugs, weed, stoned people, obscure and ridiculously funny monologues and dialogues and some really entertaining performances, 'Knocked Up' is one of the best stoner movies on this list. Termed "explosively funny" and garnering a universal acclaim, 'Knocked Up' is as fresh as it were "cooked" yesterday. Wait, what?
Read More: Best Movies About Mermaids
13. Up In Smoke (1978)
A movie that is oftentimes considered the pioneer of the stoner comedy sub-genre, which was practically non-existent prior to its advent, 'Up In Smoke' is the psychedelic narrative of Man, a weed-smoking drummer who is threatened to be sent off to military school by his parents should he fail to find a job for himself. Flabbergasted, Man leaves on an unending road trip by hitchhiking with Pedro, a weed-smoker himself, and they set off on a stoner's spree from one place to another, briefly crossing into Mexico, sneaking back inside the US in a "weed van" and picking up gunfights, with their journey culminating in a rock concert and playing their song in front of a stoned audience. While 'Up In Smoke' does not make any sense, for the most part, it has been rendered the status of a timeless classic as far as stoner comedies are concerned. Thoughts?
Read More: Best Musician Movies of All Time
12. Everybody Wants Some!! (2016)
Considered to be the spiritual sequel to Linklater's highly acclaimed high school stoner flick 'Dazed and Confused', 'Everybody Wants Some!!' is another endearingly crafted comedy-drama that may not possess the raw energy and manic quality of its spiritual predecessor but works mostly because of its nostalgia factor and the supremely talented cast. The film follows a group of baseball players who set out to have a blast, getting stoned and partying hard. The film is replete with memorable characters, endearingly charming moments and a delicious soundtrack that gives you goosebumps.
Read More: Best Army Movies of All Time
11. Pineapple Express (2008)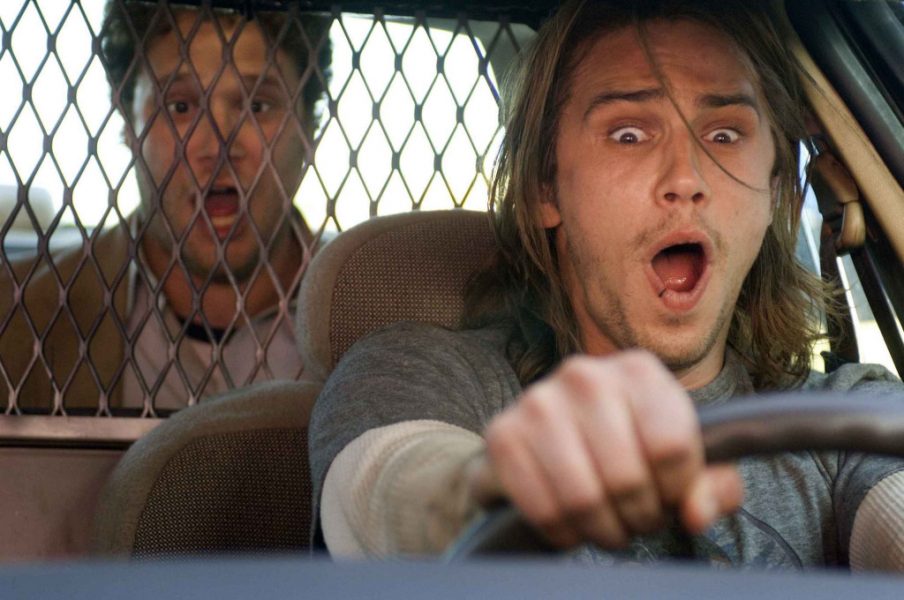 This stoner action comedy follows a perpetually stoned process server who, along with his drug dealer, is forced to run away from hitmen and a corrupt police officer after witnessing them killing an Asian man. It's pretty much of a genre flick and Seth Rogen and Evan Goldberg's appetizing humour makes for an incredibly satisfying experience. Whilst it's flawed in parts and tends to go over the top at many places, it still comes off as a more than watchable affair mostly due to the performances and Rogen's impeccable command over humour.
Read More: Best Cave Movies of All Time
10. The Wackness (2008)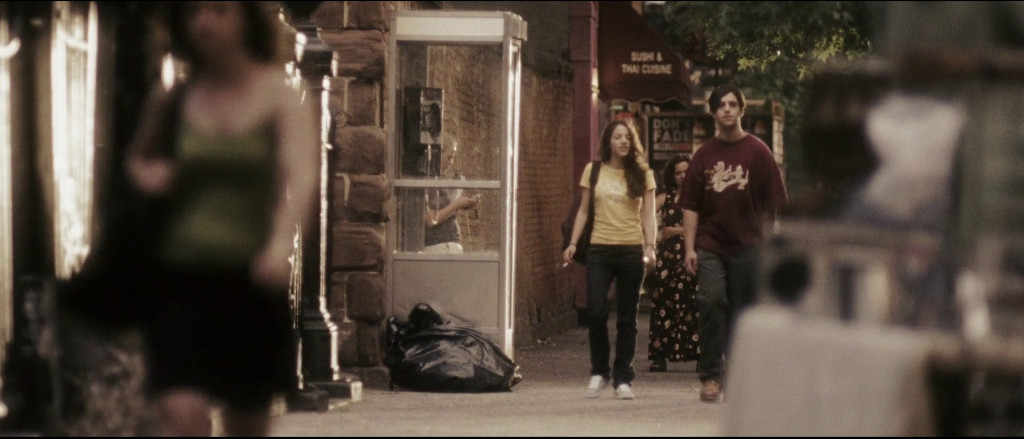 An underrated coming-of-age comedy-drama starring the great Ben Kingsley and Josh Peck, 'The Wackness', despite its charming characters and engaging plot-line couldn't quite manage to garner the acclaim it rightfully deserved and remains highly overlooked as a decently crafted, sweetly toned stoner flick. What separates 'The Wackness' from most other films of its genre is that its focus seems to be more character driven than on building a certain trippy atmosphere and this makes it a more involving experience as the characters drive the story than the other way round. The story is set around a teenager who moonlights as a drug dealer selling weed, also trading it in place of cash with his psychotherapist Dr Squires and falling for the doctor's stepdaughter Stephanie.
Read More: Best Surfing Movies of All Time
9. Growing Op (2008)
I sincerely hope "Op" here refers to the Opium, as is also evident from the movie's posters. A Canadian film at the outset, 'Growing Op' is the story of Quinn, a teenager who has been completely cut off from the outer world by his parents (including not letting Quinn attend high school) as they think the outside life is too "convenient" and "traditional" for them. Incidentally, Quinn's parents also grow Cannabis at their house, hidden from the outer world. Everything goes fine when until, one day, he has a crush on Crystal, their neighbours' daughter. As a result, he shuns his parents' beliefs, starts attending school and making friends, and to everyone's surprise, cops show up at their house leading to his parents' arrest. The cops are none other than Crystal's parents. In exchange for impunity, Quinn testifies against his parents and later it is revealed that he still possesses opium seeds to grow cannabis and carry forward his family values. 'Growing Op' is funny and entertaining in its unique way, with veiled references to the cons of drug abuse.
Read More: Best Movies About Teen Romance
8. Harold & Kumar Go to White Castle (2004)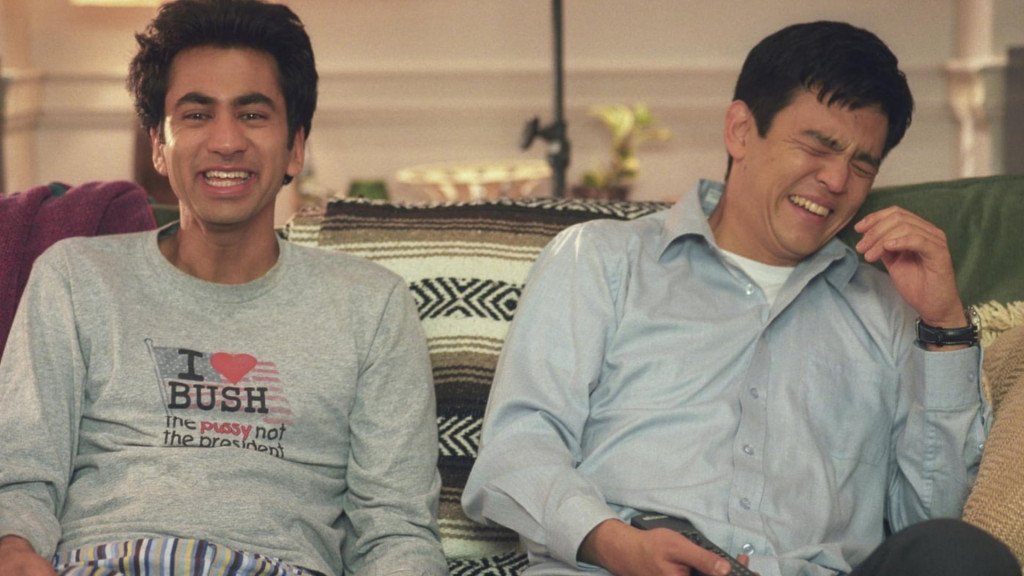 'Harold & Kumar Go to White Castle' pretty much embodies every aspect of a classic stoner comedy. It follows its titular characters as they plan to go to a fast food chain White Castle after getting high on marijuana and end up getting caught up in a series of misadventures on their journey. The characters are extremely well written and whilst they are immensely likeable and charming, there's a human element that enriches their characters and makes them completely believable. Jon Cho and Kal Penn star in the lead roles and their surprisingly good performances elevate the film and turn it into a classic of its genre.
Read More: Best Navy Seal Movies of All Time
7. Fast Times at Ridgemont High (1982)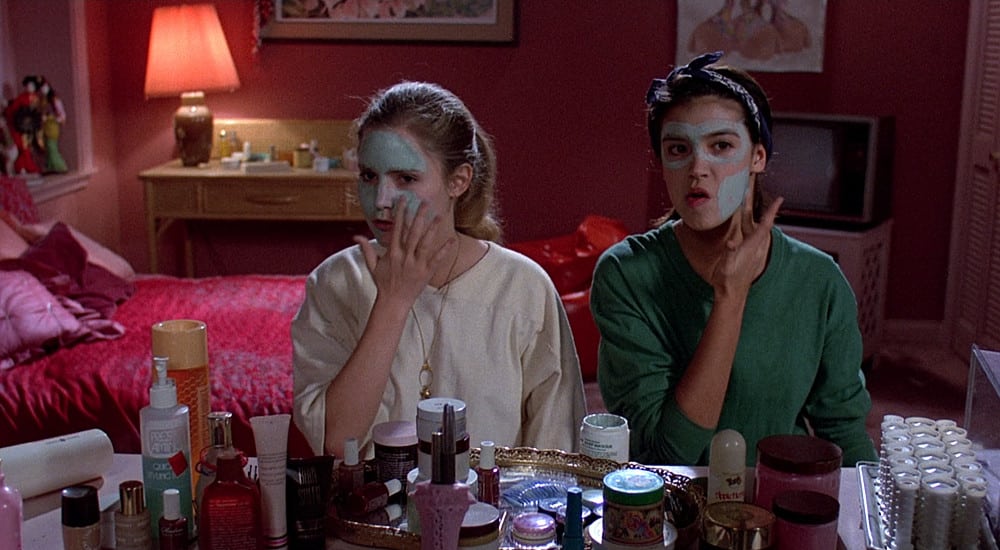 This coming-of-age comedy flick chronicles a school year in the lives of a group of teenagers, one of whom, played by a young Sean Penn, is a stoned surfer who has a tough battle going against a strict history teacher. Penn's character is the soul of the film and his performance is well in tone with the overall film; fun-loving, charming and endearingly hilarious. Cameron Crowe's emotionally charged script makes for a thoroughly satisfying experience and the characters are sure to stay with you for a long, long time.
Read More: Best Exorcism Movies of All Time
6. Dude, Where's My Car? (2000)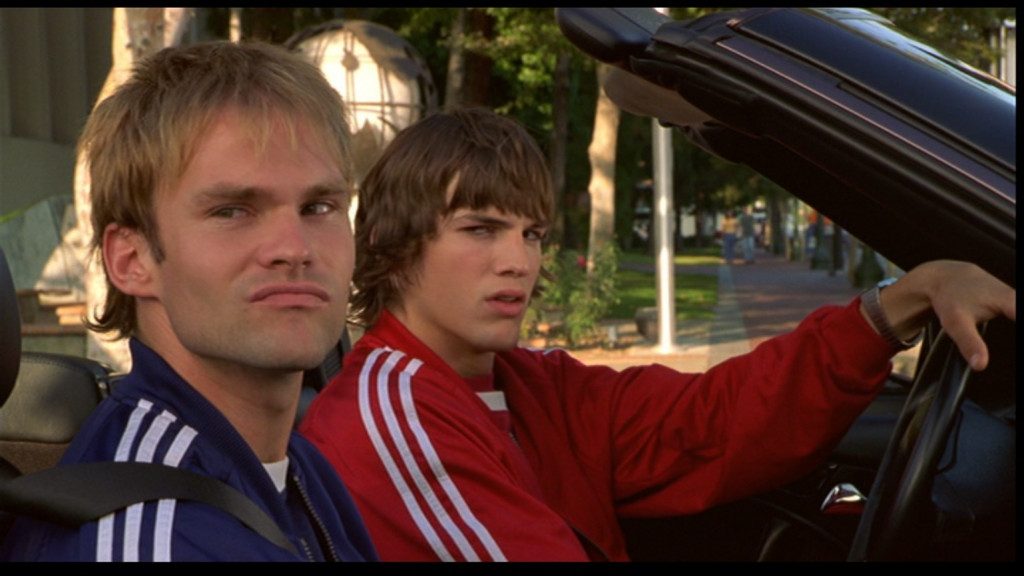 In a plot that is somewhat similar to 'The Hangover' movies of today, 'Dude, Where's My Car?' featured Ashton Kutcher and Jennifer Garner in leading roles, to begin with. Jesse and Chester are two roommates who have a "thing" for smoking pot. In the daytime, they deliver pizzas while in their leisure (which is mostly the entire day), they play cards and smoke weed. On a trippy morning, they wake up with no recollection of the past events, are surprised by the stuff present in their kitchen, and more importantly, Jesse cannot remember where his car is and what transpired in the previous night that led the car missing. As the story progresses, they recall receiving a lot of money, meeting aliens, almost having sex, among a weird turn of events in the process of locating Jesse's car. But dude, where's his car?
Read More: Best Epidemic Movies of All Time
5. Friday (1995)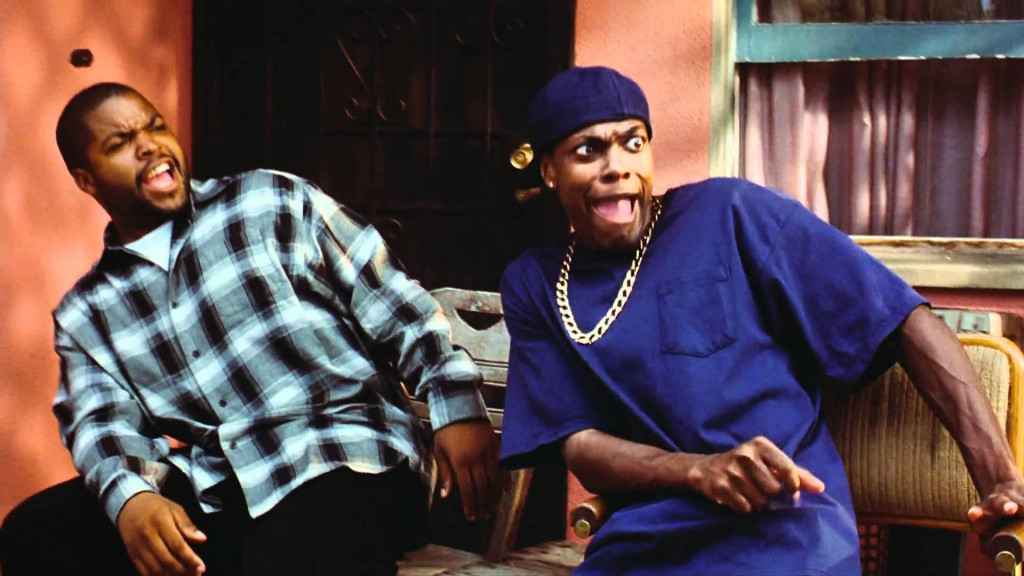 With Ice Cube in a leading role as Craig, a laid-back young man who has been canned due to accusations of theft, is hanging out in his porch with one of his buddies, Smokey, a drug dealer who works for a local drug lord Big Worm. As Craig and Smokey have nothing to do, they observe the activities in the neighbourhood while smoking the weed themselves, something that doesn't go down well with Big Worm who demands $200 by the night or he shall kill them both. The rest of the movie is the narrative of Smokey and Craig trying to get the darned $200 and getting Big Worm off their backs. 'Friday' is full of remarkable performances and has a stoner movie's flair which is one of the most important highlights of the film.
Read More: Best Navy SEAL Movies of All Time
4. Easy Rider (1969)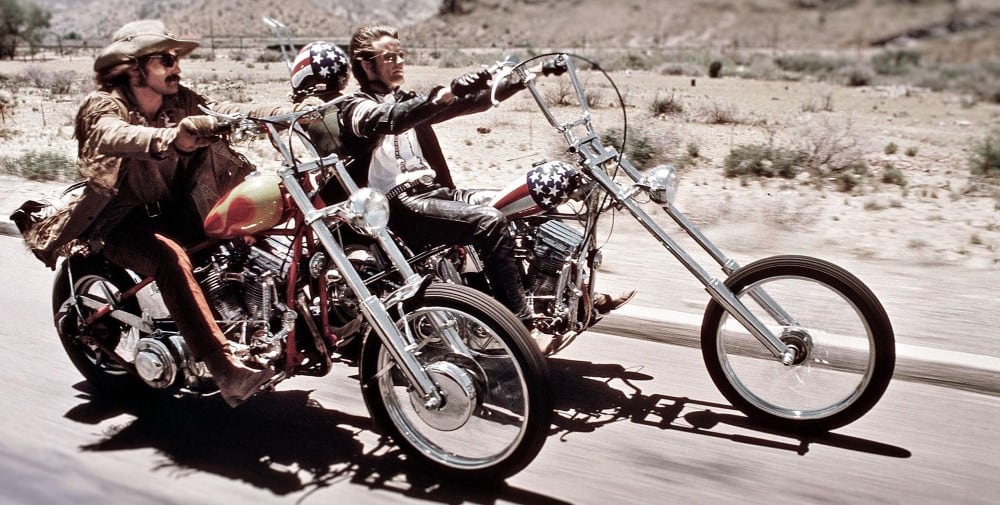 'Easy Rider' is regarded as a landmark counterculture film and is, in so many ways, the quintessential 60s movie. The film follows two bike riders who set out on a wild journey, exploring the gorgeously enormous lands of America as they indulge in various kinds of debauchery throughout their trip. The film is considered to be an important feat in American cinema, thus paving the way for a new era of filmmaking during the early 70s. What's truly astonishing about the film is the way in which it manages to reflect upon the aura of its time including the hippie movement, various social tensions in the United States and the drug (ab)use.
Read More: Best Orphan Movies of All Time
3. Dazed and Confused (1993)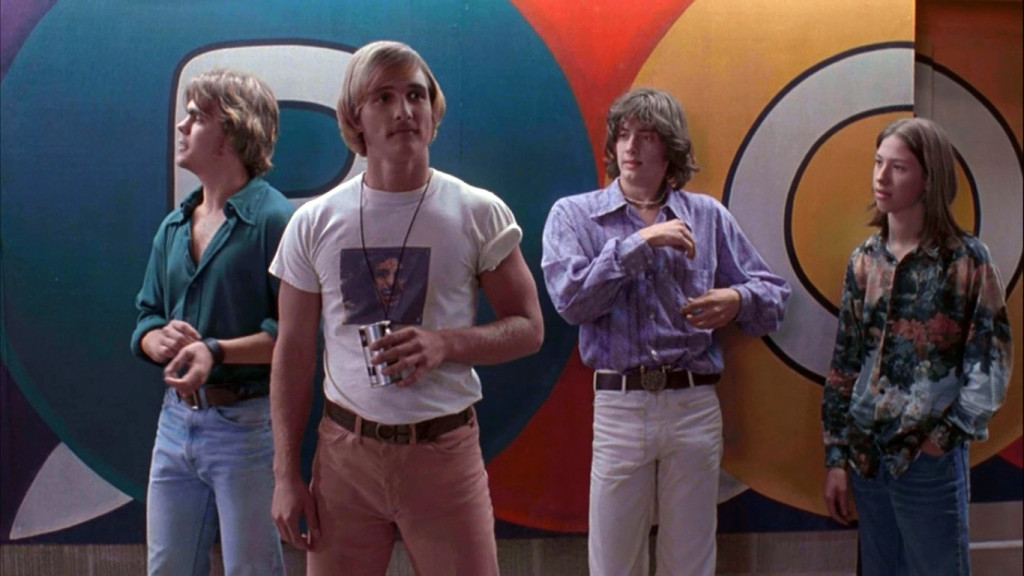 The quintessential high school stoner flick, only Linklater could have made something like this. Refreshing, energetic, endearing and wildly hilarious, 'Dazed and Confused' captures the aura of a bygone era and it makes you nostalgic about the 70s and the carefree lifestyle which the era boasted of. The film follows a group of teenagers who have a blast on the last day of their high school as they party hard and indulge in various kinds of drugs. The cast features actors who went on to become stars of the present day including Ben Affleck, Milla Jovovich and Matthew McConaughey – whose famous line, "Alright! Alright!" has become one of the iconic catchphrases in talk shows and award-show appearances.
Read More: Best Tsunami Movies of All Time
2. Fear and Loathing in Las Vegas (1998)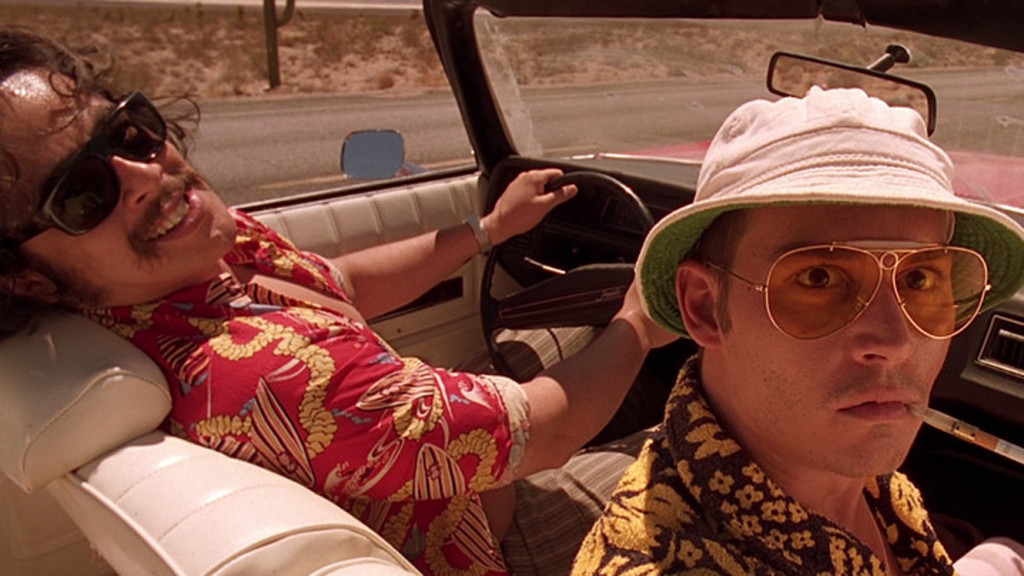 A road trip film and a dark comedy at the outset, the film starred Johnny Depp and Benicio del Toro in leading roles as Duke and Dr Gonzo respectively. As they speed across Nevada's desert, under the influence of psychedelic drugs, they start hallucinating beyond repair and go on a frenzied spree to Las Vegas, only to be taken by surprise at every point in their encounters with other characters in the movie. Perhaps one of the only movies on this list where the characters are in a perpetually stoned state of mind, 'Fear and Loathing in Las Vegas' isn't as guilt-free as it appears to be. Moreover, the film received rave reviews from critics who called it one of the greatest stoner movies of all time and praised the ferocity of the script and the performances of actors. What's more, to say, it features Johnny Depp who can act trippy even when he's not high.
Read More: Best Nerd Movies of All Time
1. The Big Lebowski (1998)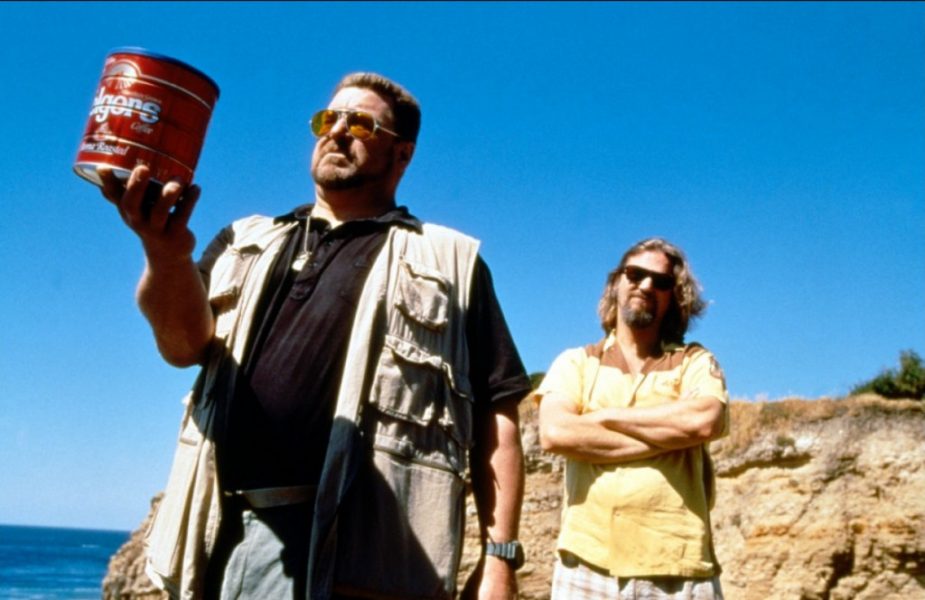 'The Big Lebowski' is probably the coolest film of all time. I mean, how could a film about a guy getting stoned, not caring about life and going bowling with his friends every day be not cool? Coens Brothers' script is pure genius. The duo has seamlessly blended the elements of a crime drama with dark humour and crafted an endearing piece of art that we keep going back to. Jeff Bridges delivers a memorable performance as the Dude and completely owns the role with his impeccable charm and comic timing. The story revolves around "The Dude" Lebowski who has apparently been mistaken for a millionaire bearing the same name, a name which attracts more troubles towards "The Dude" than any fame or money. Frustrated, he heads out to his namesake demanding a compensation for the rug which has been urinated upon by the millionaire's creditors or a recompense him in the form of a high-end job. Without a speck of doubt, 'The Big Lebowski' is one of the greatest works of the Coen brothers.
Read More: Best Weinstein Movies of All Time