2016 could be termed as a "mixed" to a bit of an "unyielding" year for Tollywood, with some anticipatedly decent movies falling flat at the Box Office, while some small-budgeted, dark-horses doing fairly well and garnering critical acclaim. We had a lot of expectations from movies like Venky's featurette 'Babu Bangaram' or from Mahesh Babu's 'Brahmotsavam' which turned out to be duds. Even Pawan Kalyan fans had a hard time believing the utter disaster that was 'Sardaar Gabbar Singh', which was "hailed" as one of the worst movies PSPK has featured in.
On the positive side, we've had some of the greatest hits and budding actors coming to the fore, especially those pertaining to a handful of women-centric movies. 2016 could've been a much better year had the sequel of 'Baahubali' released a little earlier or 'Bale Bale Magadivoy' released a little later. Nevertheless, 2016 is only a steep learning curve for Telugu cinema prior to the blockbuster year that was 2017 and even 2018 so far, with stellar, potential superhits like 'Rangasthalam' coming in.
In this list, we've brought to you the top Telugu movies that were released in the year 2016, excluding the dubbed ones of course. Here's to the year that must have been a difficult lesson for many Tollywood filmmakers and especially for ace actors like Mahesh Babu, Trisha Krishnan, or Pawan Kalyan, but perhaps leading towards a more brighter future.
15. Kalyana Vaibhogame ('The Grandeur of the Wedding')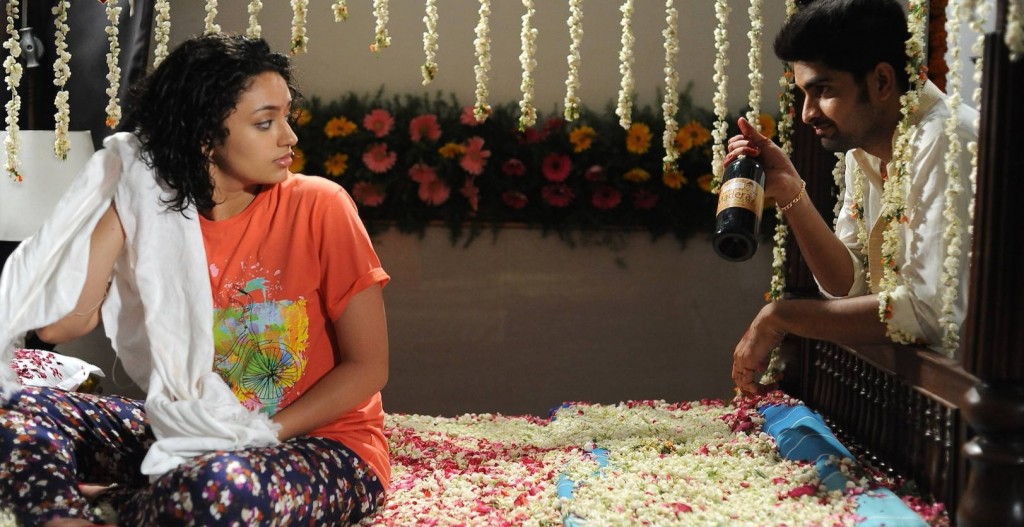 Naga Shaurya seems to have come a long way after 'Oohalu Gusagusalade (2014)', with his usual penchant for humour and quirk slowly turning into his legacy. 'Kalyana Vaibhogame' narrates the story of a prospective bride and groom who devise a plan to get married only temporarily to keep their families at bay and stay as friends until they fall for each other, which was obviously expected. An unusually crafted love story, 'Kalyana Vaibhogame' has many similarities with 'Pelli Choopulu', yet they both have drastic differences in terms of their execution. While 'Kalyana Vaibhogame' has its own limitations in terms of showing over-simplified love and there's almost nothing one can derive from the movie, the performances and a unique storyline make it a really special one.
14. Soggade Chinni Nayana ('The Young Man's a Charmer')
A seemingly heartwarming, romantic tale at the outset, but the "horror" and "comedy" angle to it, along with its simplistic way of portrayals takes away the prize. Nagarjuna, who enacts a dual role in the movie, plays both the protagonist Ramu and the "ghostly spirit" Bangaraju, who possesses the former. In this telltale of complicated relationships amid a doting mother who's trying to right all wrongs and make her son and daughter-in-law come together, with the help of her husband's spirit, everything gets even the more complicated as the movie progresses. Loaded with funny quips and stellar performances alike, 'Soggade Chinni Nayana' is one helluva ride.
13. Jyo Achyutananda
Avasarala Srinivas, who nailed with his style and humour in 'Oohalu Gusagusalade (2014)', is back with a bang in 'Jyo Achyutananda' which is an acronym for its lead characters – Jyotsana, Achyuth, and Ananda, where Achyuth and Ananda are also brothers. Also, the movie's name had been a popular lullaby of all the times (at least for me!). A feel-good movie, similar to 'Seethamma Vakitlo Sirimalle Chettu', 'Jyo Achyutananda' portrays the on and off relationship between two brothers so well that the sub-plot comprising their tenant Jyotsana is lost in translation somewhere. The songs are a charm and so are the performances. Watch it for the wonderful casting and perhaps the best tuning portrayed on screen between two brothers after 'SVSC', albeit with a lot of difference in style and the climax of course.
12. Gentleman
A suspense thriller on the outset, with the likes of Nani, and Nivetha Thomas at the helm, among others, 'Gentleman' is leagues different from the movies we've been relating Nani with so far. The film commences with two ladies discussing their boyfriends on-board a London-Hyderabad flight, and incidentally, both of their boyfriends are lookalikes. Things take an ugly turn when Catherine's boyfriend Gautham dies in an accident and murkier secrets come to the fore, thanks to all the suspicions of Catherine has and Gautham's relationship that he had with his lookalike Jai. Nivetha Thomas' debut Telugu movie, 'Gentleman' doesn't give away too much too easily, and keeps you hooked until the end when you know who the real culprit is. Or do you?
11. Sarrainodu ('The Right Person')
For the die-hard fans of Allu Arjun or even for those who aren't, 'Sarrainodu' wasn't a surprise and a blockbuster hit, mainly for two reasons – the action and Bunny's signature dance moves. The story though is nothing like we haven't seen in countless Telugu movies along all these years – a morally upright hothead protagonist, a spoilt brat antagonist, political and societal enigmas and a necessary twist before to the conclusion, where everyone reconciles. Despite all the spotty shortcomings, the presentation and the performances, especially that of Allu Arjun were over the top. Rakul Preet Singh's screen presence was the part where we could see some good music, romance, and few of those foot-tapping dance numbers. Also, 'Sarrainodu' went on to become the highest grossing Telugu movie of the year 2016, all thanks to the fan base Allu Arjun has, including myself.
Read More: Tamil Movies 2017
10. Janatha Garage ('People's Garage')
Another top-grosser for the year, 'Janatha Garage' featured our favourite Jr. NTR and ace Malayalam actor Mohanlal, among others. Mohanlal was also awarded the prestigious Special Jury – National Award for his role as Satyam in the movie. With a worldwide Box Office revenue of more than $20 million, 'Janatha Garage' is rated among the Top 10 Highest Grossing Telugu Movies of all time, even though it was panned by few critics. The story revolves around Satyam and his Janatha Garage, a garage turned place of parallel justice without any adverse consequences to its takers or doers. Soon, Janatha Garage and its operations are taken over by Anand (Jr. NTR), Satyam's nephew and the vengeful deaths continue. The movie has to be watched only for the performances, if nothing else, notably those of Jr. NTR and Mohanlal. Everything else (also except for "Pakka Local") is missable.
9. A..Aa
Switching gears to rom-com back again, ' A…Aa' is the story of Anasuya and Aanand, told in a very coming-of-age manner. If nothing, 'A..Aa' scores only and only for its storytelling. While Anasuya is constantly bogged down by her dominating mother given the latter's only wish to marry her daughter to a rich, spoilt brat, Anasuya develops a liking for Aanand while on a stay-away, who in turn is getting married to Valli. Soon, Anasuya successfully defers their marriage and wins her rightful groom, but not without enough struggles. Samantha as Anasuya is beguiling and is a delight to watch as always. Songs are not over the top, yet are soothing and fit with the storyline. The humour and love are interwoven to create a beautiful panorama of emotions, that stay with you for a long time.
8. Krishna Gaadi Veera Prema Gaadha ('Krishna's Brave Love Saga')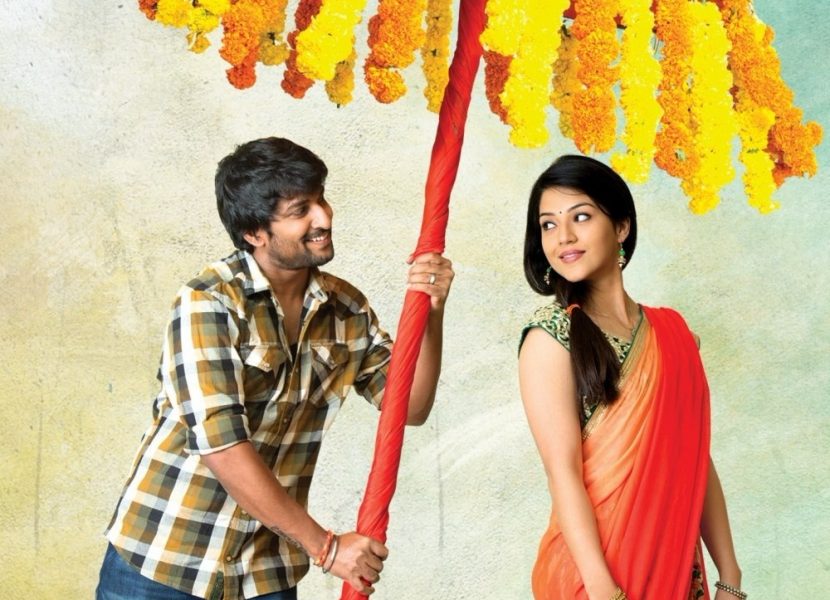 Set in Rayalaseema which has always been infamous in the celluloid for the blood and gore, 'KGVPG' features Nani and Mehrene Kaur Pirzada in leading roles, wherein Nani as Krishna sports a "Jai Balayya" tattoo and I need not explain the rest. After the blockbuster that was 'Bale Bale Magadivoy' in 2015, Nani seems to be upping his game and continuing his charm with 'KGVPG', without losing a speck of his humour. As always, rival factions and budding romance dominate the story, amid three kids who need to be kept safe, and over the top action as with most of our Tollywood blockbusters with a Rayalaseema backdrop. It isn't a mere story, it apparently is a saga. Watch it before you perceive it to be something else. Something more.
7. Nenu..Sailaja… ('I, Sailaja')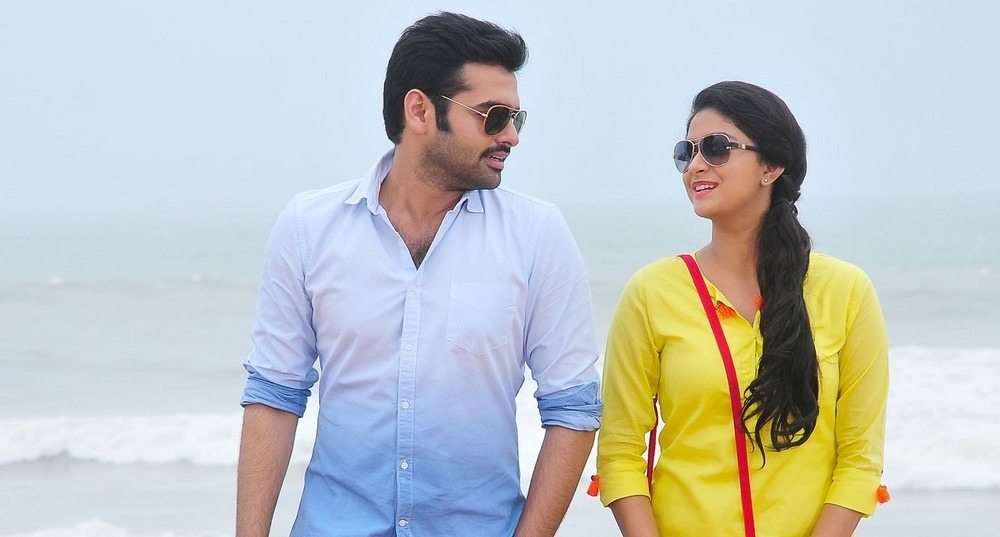 The smash hit of the year 2016 starring Ram Pothineni and Keerthi Suresh, 'Nenu..Sailaja…' is a coming of age movie in the same old bottle, comprising a love-hate-betrayal relationship between Shailu (a.k.a. Sailaja) and Hari. While Hari falls for Shailu, as the latter is reluctant about their relationship per se, Hari manages to cajole with her family to get to her, while there's a third front comprising some goons and unrelenting family members. Not a novel story as such, but the portrayal of a father-daughter relationship, which had rather been strenuous between Shailu and her father, is remarkable and beautifully done. Moreover, a simplistic, coherent storyline essentially forms the backbone of the film.
6. Supreme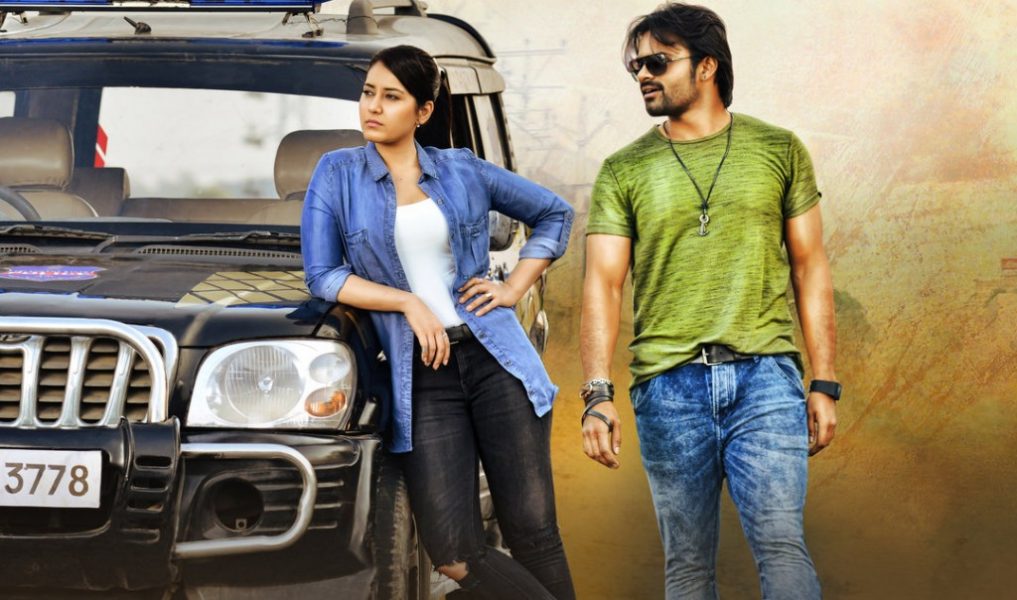 To be honest, I may not be the biggest fan of Sai Dharam Tej, but the unprecedented success of 'Supreme' had undoubtedly piqued my interest in the film. The story revolves around Balu, a taxi-driver, Bellam Sridevi, a cop, and Rajan, a kid who is the last of the heir of a foundation that was founded by a royal family and who has to be protected at all costs and who has fortunately or unfortunately landed at Balu's doorstep. Not a very unique storyline though (apparently it is outlined based on The Ramayana), the humour, the pace, and the chemistry among its star cast is second to none and 'Supreme' might as well have been headed to become a cult film at some point in time, though it didn't quite reach that level. We still have 'Arjun Reddy' sitting over there.
Read More: Bengali Movies 2017
5. Oopiri ('Breath')
Officially a remake of 'Intouchables (2011)', 'Oopiri' revolves around a quadriplegic business magnate Vikramaditya, who is now in a near-vegetative state thanks to his venture into paragliding and his caretaker Seenu, who had been a convict in the past. While Seenu has a thing for Vikram's secretary Keerthi, Vikram too has a past and a woman whom he liked, which is overshadowed by his insecurities owing to his disability. As Seenu and Vikram get along, they also try to get past their insecurities and qualms to take life head-on, with a pleasant closure in the end. 'Oopiri' is breathtaking in its own ways and Nagarjuna seems to be getting even the more charming with age.
4. Nannaku Prematho ('To Father, With Love')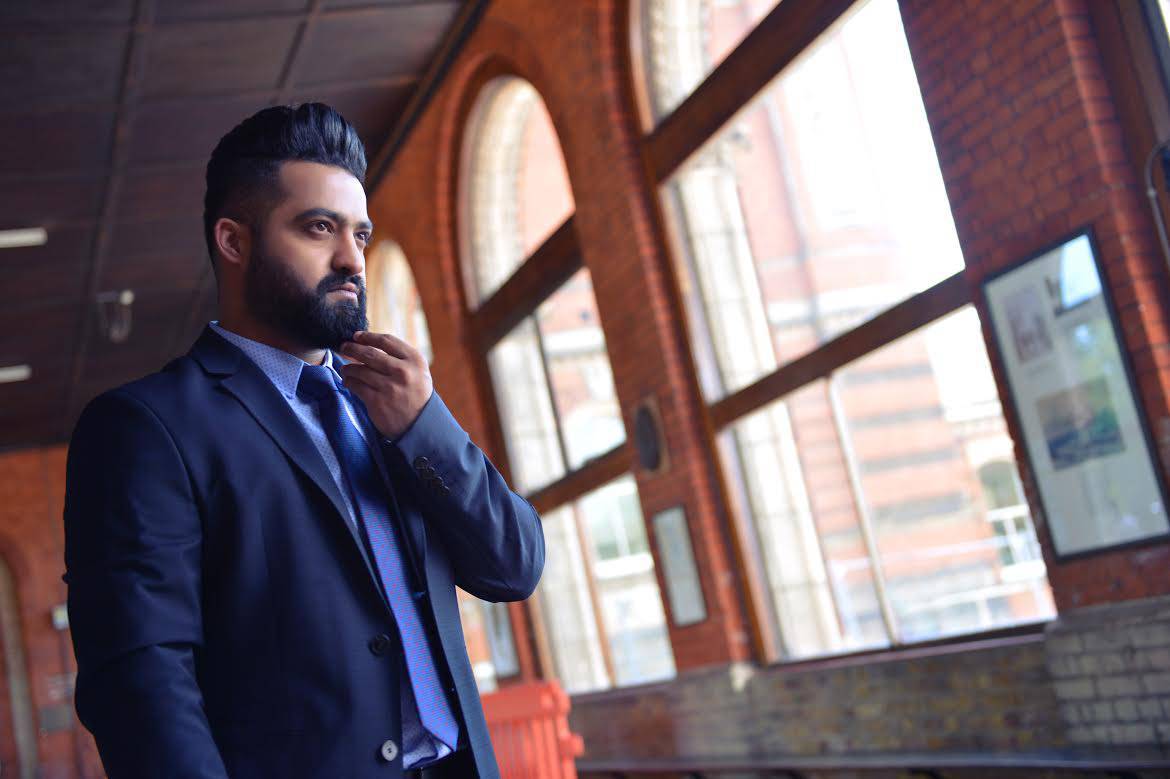 Sukumar's 'Rangasthalam' is creating buzz nowadays with all the critical acclaim and stupendous performances, and can very well become an award-winning powerhouse. 'Nannaku Prematho', though couldn't be compared up against the gem that is 'Rangasthalam', is an emotional roller-coaster nevertheless. As Abhiram comes to know of his father's illness and the fact that the latter's days might be numbered, Abhiram's father has deeper secrets and a vengeful past that awaits Abhiram's justice. Abhiram has to stand-up against an equally evil Krishna Murthy, in what perhaps could be one of the best performances by Jagapathi Babu as an antagonist. The confrontations are surreal and the songs gradually pull the story forward. Jr NTR's intense screen-presence is unmissable and his love-hate relationship with Rakul Preet is even the more endearing. This Sukumar's fast-paced family action-drama is worth a try.
3. Kshanam ('Moment')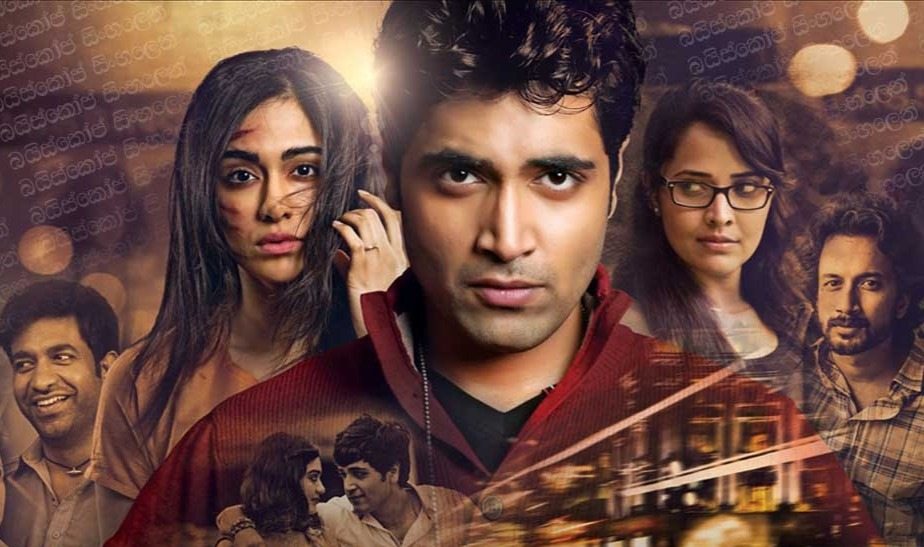 The so-called 'Baaghi 2 (2018)' which appears to be owning the buzz nowadays is a remake of 2016's Tollywood film 'Kshanam'. And is 'Baaghi 2' any better? Well, I'd not be the only one to say it is leagues behind the marvel that was 'Kshanam'. A well-thought-out mystery thriller, with minute details and a layered storyline, 'Kshanam' is set around Rishi (Adivi Sesh) – an NRI investment-banker and Shwetha (Adah Sharma) – a now single mother and Rishi's ex, whose daughter Riya has gone missing. While Rishi doubts all the while on his own conscience as to why is he helping his ex in the first place, not being able to find Shwetha's daughter turns out to be even the more harrowing for him. Although how the movie concludes is something I want to retain with myself, but nevertheless, it is a safe bet to say that one wouldn't have seen such twists for quite some time in Indian cinema.
2. Dhruva
Perhaps one of the most underrated movies of 2016, and arguably the most underrated Ram Charan's movie to date, 'Dhruva' is the action-thriller we all were longing for. Although it is a remake of the Tamil blockbuster 'Thani Oruvan (2015)', witnessing Charan's demeanour and edge-of-the-seat moments is a different experience altogether. It's Charan and Arvind Swamy against each other in this visual spectacle, as Dhruva, a valiant IPS officer vs. Siddharth, a mafia kingpin who is politically and criminally motivated. Arvind Swamy in his role of antagonist is the hair-raising show-stealer and creates the same amount of excitement as did Charan, maybe a little more. The best thing about Dhruva is that it overcomes the shortcomings of 'Thani Oruvan' without even the viewers noticing.
1. Pelli Choopulu ('Matchmaking')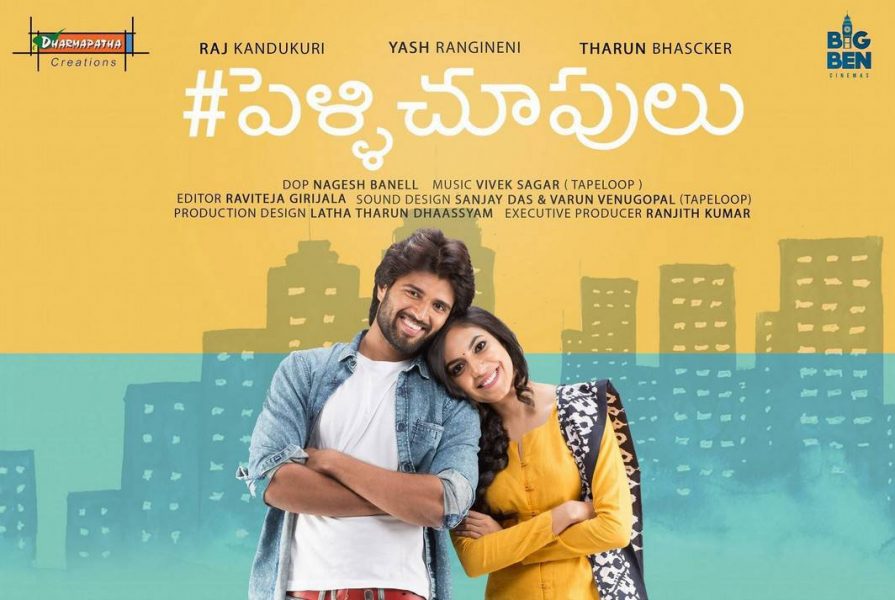 One of my favourite Telugu movies of all the time, I'd certainly rate 'Pelli Choopulu' above everything else in this list because of two reasons – Vijay Deverakonda and Vijay Deverakonda. The guy's an absolute winner, all the way. The recipient of two National Film Awards along with many countless accolades and critical acclaim, 'Pelli Choopulu' revolves around a wannabe "chef" Prasanth and a wannabe entrepreneur Chitra and how their lives and paths cross each other when Prasanth pays a visit to the latter's family mistakenly for matchmaking, under parental duress. As the story progresses, Prasanth overcomes his insecurities, braves his dad (the confrontations are "beyond" humorous btw), braves his addictions and his lazy-ass friends to succeed at what he does, while falling for Chitra all along. Everything is a winner in this movie – the screenplay, performances, from tickling the funny bone to jerking some tears and the on-screen sizzle between Prasanth and Chitra. Go watch it now, if you haven't!
Read More: Telugu Movies 2017