Dive into the captivating realm of real-life narratives with our curated list of the best true-story movies on Amazon Prime. Uncover the remarkable tales that have inspired, amazed, and moved audiences worldwide, all conveniently accessible on one of the most popular streaming platforms. From gripping biopics to heartwarming accounts of human resilience, these films offer a front-row seat to history's most extraordinary moments. Join us as we explore the power of truth through the lens of cinema, celebrating the indomitable spirit of individuals and the events that shaped our world. Embark on a cinematic journey where reality meets the silver screen on Amazon Prime, leaving you both enlightened and entertained.
8. American Animals (2018)

'American Animals,' directed by Bart Layton, is a gripping heist thriller that blurs the lines between documentary and narrative filmmaking. Starring Evan Peters, Barry Keoghan, Blake Jenner, and Jared Abrahamson, the film follows the true story of a group of college students who plan an audacious library robbery. What sets it apart is its unique blend of cinematic storytelling and real-life interviews with the actual individuals involved in the heist. The film intricately weaves the on-screen drama with their perspectives, creating a compelling exploration of truth, fiction, and the consequences of reckless ambition, making 'American Animals' a truly engaging and thought-provoking cinematic experience. You can watch the movie here.
7. Denial (2016)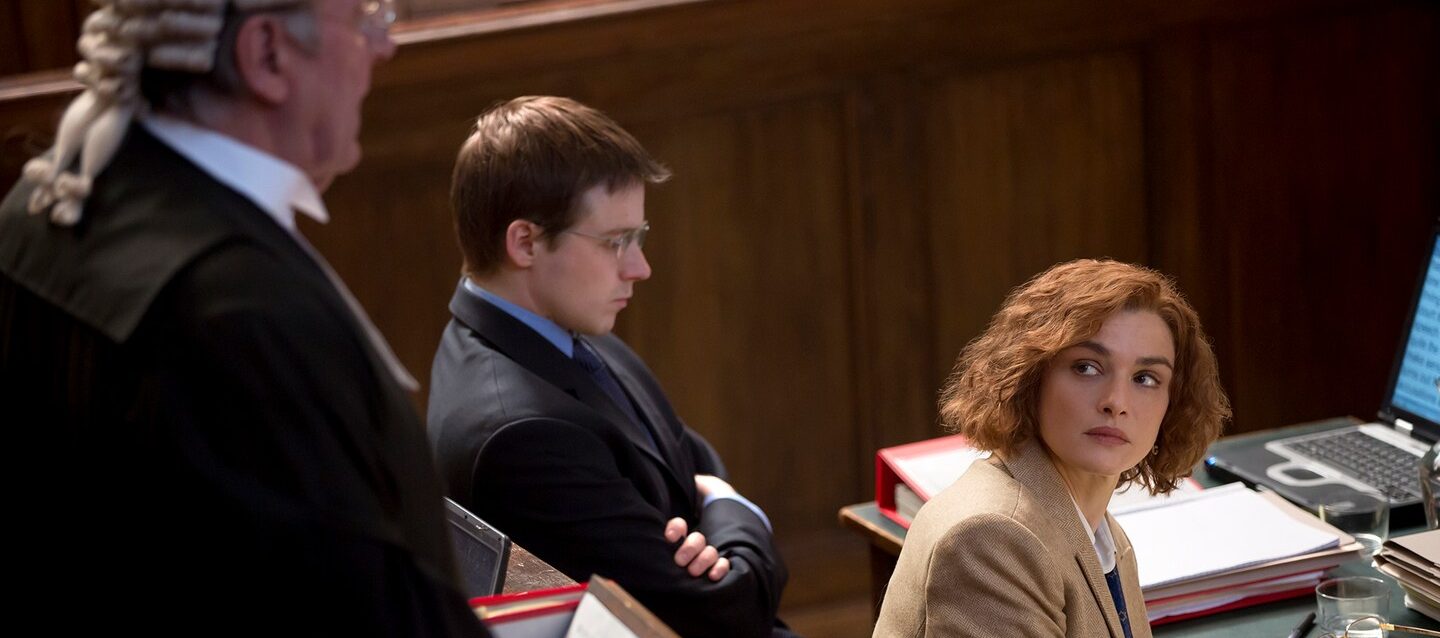 Directed by Mick Jackson and penned by David Hare, 'Denial' is a biographical film that takes its inspiration from Deborah Lipstadt's 2005 book, 'History on Trial: My Day in Court with a Holocaust Denier.' The film vividly brings to life the legal battle of the Irving v Penguin Books Ltd case, centering on Holocaust scholar Deborah Lipstadt, who finds herself sued for libel by Holocaust denier David Irving. With a stellar cast including Rachel Weisz, Tom Wilkinson, Timothy Spall, Andrew Scott, Jack Lowden, Caren Pistorius, and Alex Jennings, 'Denial' immerses audiences in this riveting courtroom drama based on real events. You may watch the film here.
6. Beautiful Boy (2018)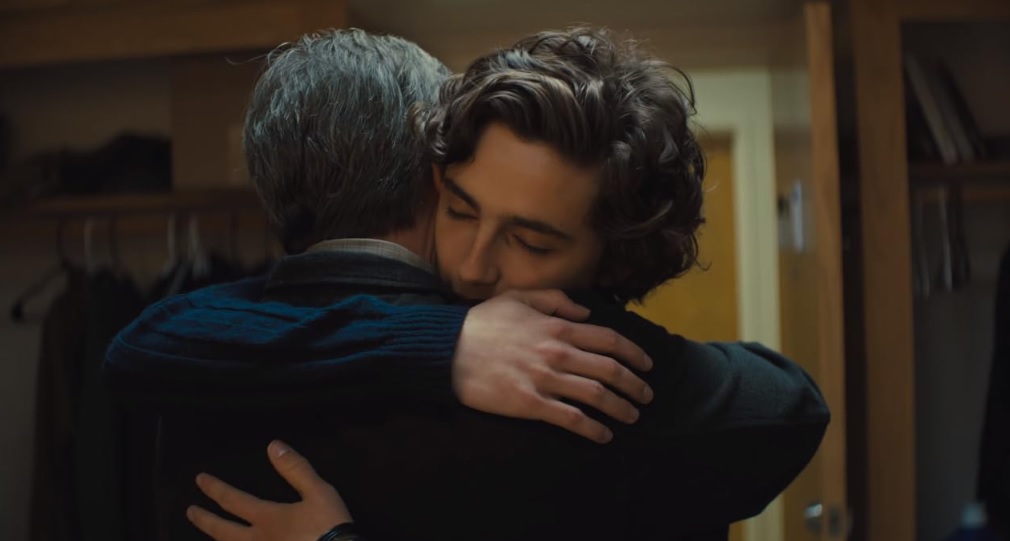 'Beautiful Boy,' directed by Felix Van Groeningen, boasts of a stellar performance by Timothée Chalamet. The film portrays the harrowing journey of a father (Steve Carell), as he grapples with his son's addiction to methamphetamine, portrayed by Chalamet. This emotionally charged drama is based on the real-life memoirs of father and son David and Nic Sheff. Timothée Chalamet's portrayal of Nic's struggle with addiction is both raw and compelling, earning critical acclaim. The movie poignantly delves into the complexities of addiction and the enduring love between a father and son. It's a gripping adaptation of the Sheffs' powerful true story. Feel free to check out the movie here.
5. The Big Sick (2017)
Directed by Michael Showalter, 'The Big Sick' is a heartwarming romantic comedy that tells the real-life love story of comedian Kumail Nanjiani and his now-wife, Emily V. Gordon, who co-wrote the screenplay. Kumail, played by himself, navigates the challenges of his Pakistani-American background while falling for Emily, portrayed by Zoe Kazan.
When Emily falls seriously ill and is placed in a medically induced coma, Kumail forms an unexpected bond with her parents, portrayed by Ray Romano and Holly Hunter, as he confronts his own cultural and personal conflicts. This touching and funny film beautifully captures the ups and downs of their unconventional real-life romance and the power of love and family. You can check out the film here.
4. By the Grace of God (2019)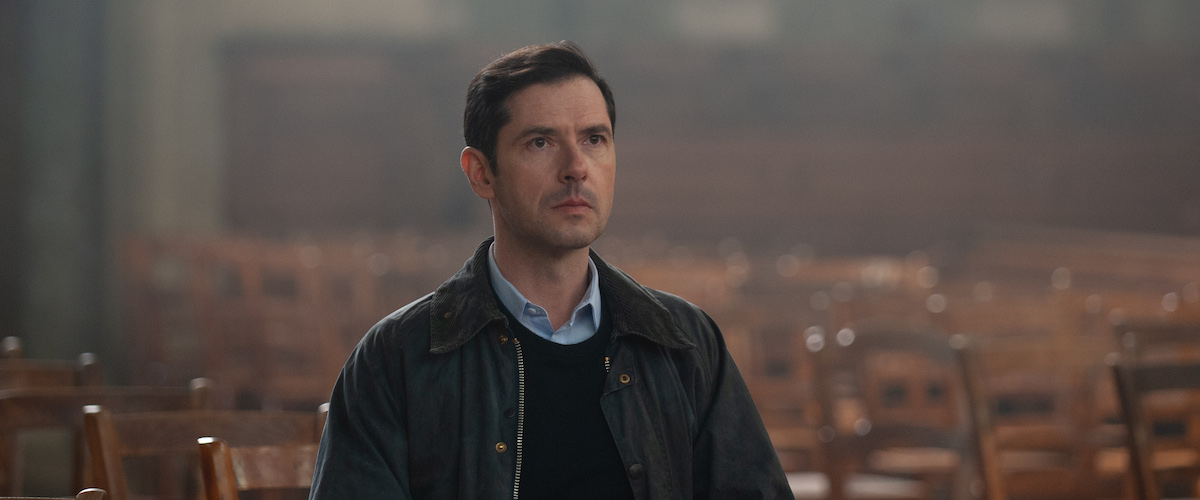 Directed by François Ozon, 'By the Grace of God' (French: 'Grâce à Dieu') is a poignant French-Belgian drama featuring an ensemble cast including Melvil Poupaud, Denis Ménochet, and Swann Arlaud. The film portrays the harrowing journey of three survivors of sexual abuse by a Catholic priest as they come together to shed light on the concealed wrongdoing within the Catholic Church. Inspired by true events, this compelling narrative unearths the painful truths and enduring strength of those affected by the abuse, offering a powerful exploration of resilience and the pursuit of justice. You can watch 'By the Grace of God' here.
3. One Night in Miami… (2020)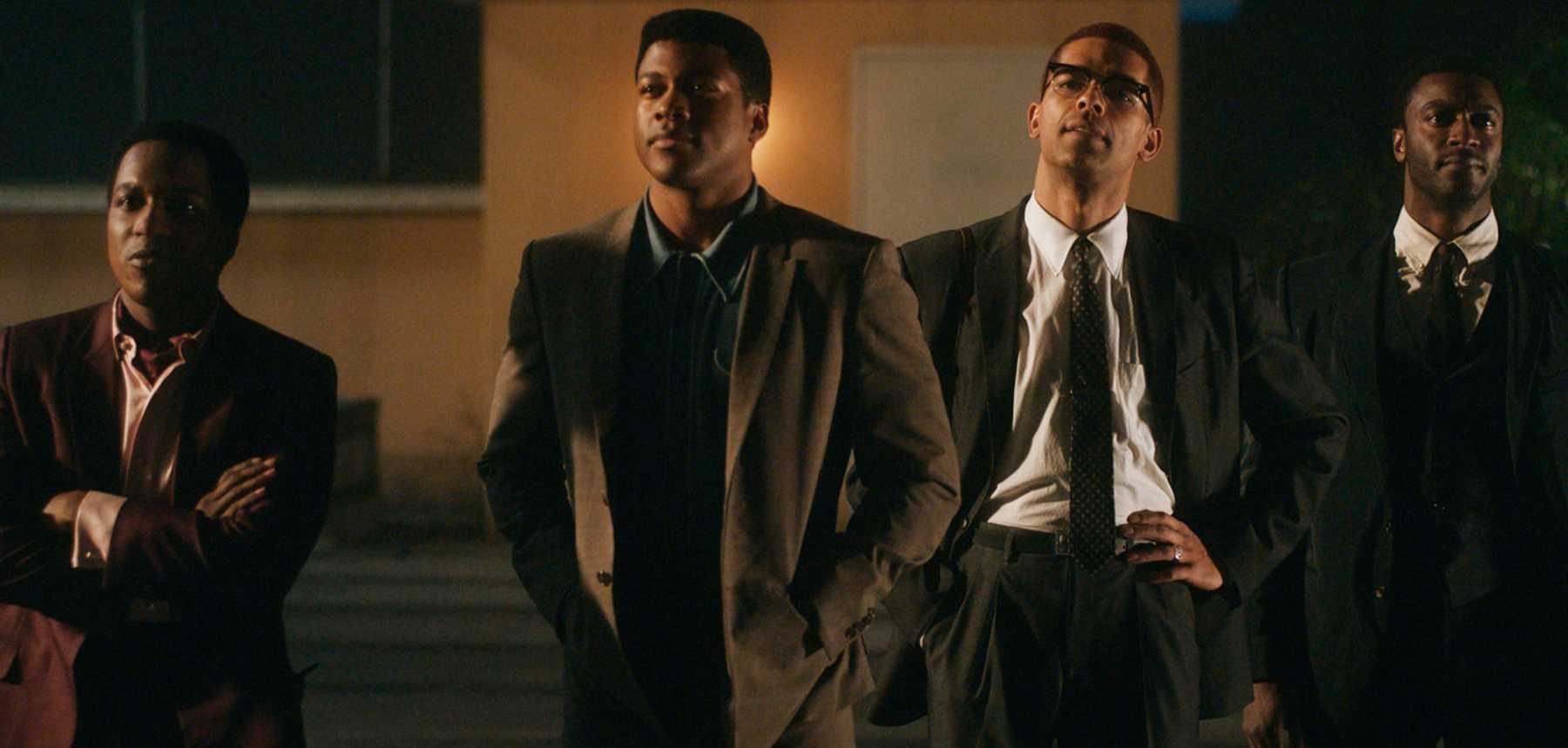 'One Night in Miami…' is a compelling drama based on a true story. Set in 1964, the film imagines a fictionalized meeting between legendary figures: Malcolm X (Kingsley Ben-Adir), Muhammad Ali (Eli Goree), Jim Brown (Aldis Hodge), and Sam Cooke (Leslie Odom Jr.). After Ali's surprise win over Sonny Liston, the four friends gather in a hotel room for a night of intense discussions about their roles in the civil rights movement and their responsibilities as influential Black men.
Directed by Regina King, the movie explores themes of race, identity, and activism, capturing a pivotal moment in history. With outstanding performances from the cast, 'One Night in Miami…' brings to life this remarkable encounter, shedding light on the social and political struggles of the time. You may watch it here.
2. Honey Boy (2019)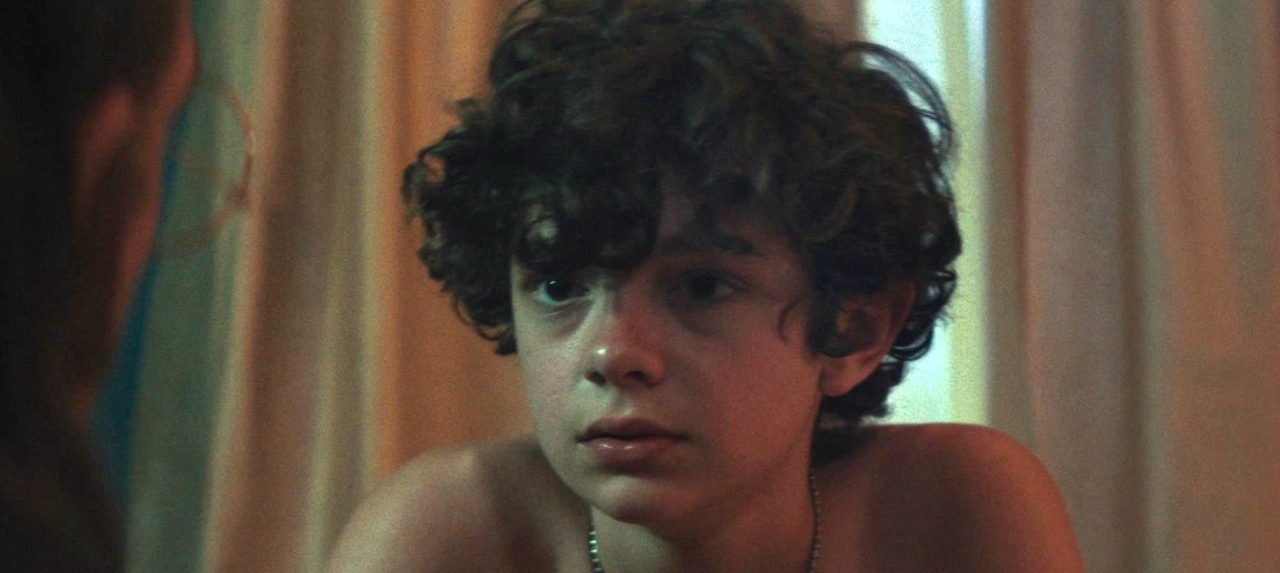 'Honey Boy,' directed by Alma Har'el is a powerful drama deeply rooted in a real-life story. The film plunges into the tumultuous life of actor Shia LaBeouf, who also wrote the screenplay, and his experiences as a child actor under the intense scrutiny of Hollywood. LaBeouf plays a character inspired by his father, alongside Lucas Hedges and Noah Jupe as the younger version of himself. This poignant and autobiographical film offers a candid exploration of family dynamics, addiction, and the struggles faced by a young actor. 'Honey Boy' provides an unfiltered and deeply personal glimpse into LaBeouf's life, making it a raw and emotionally charged cinematic experience. You may watch the film here.
1. The Intouchables (2012)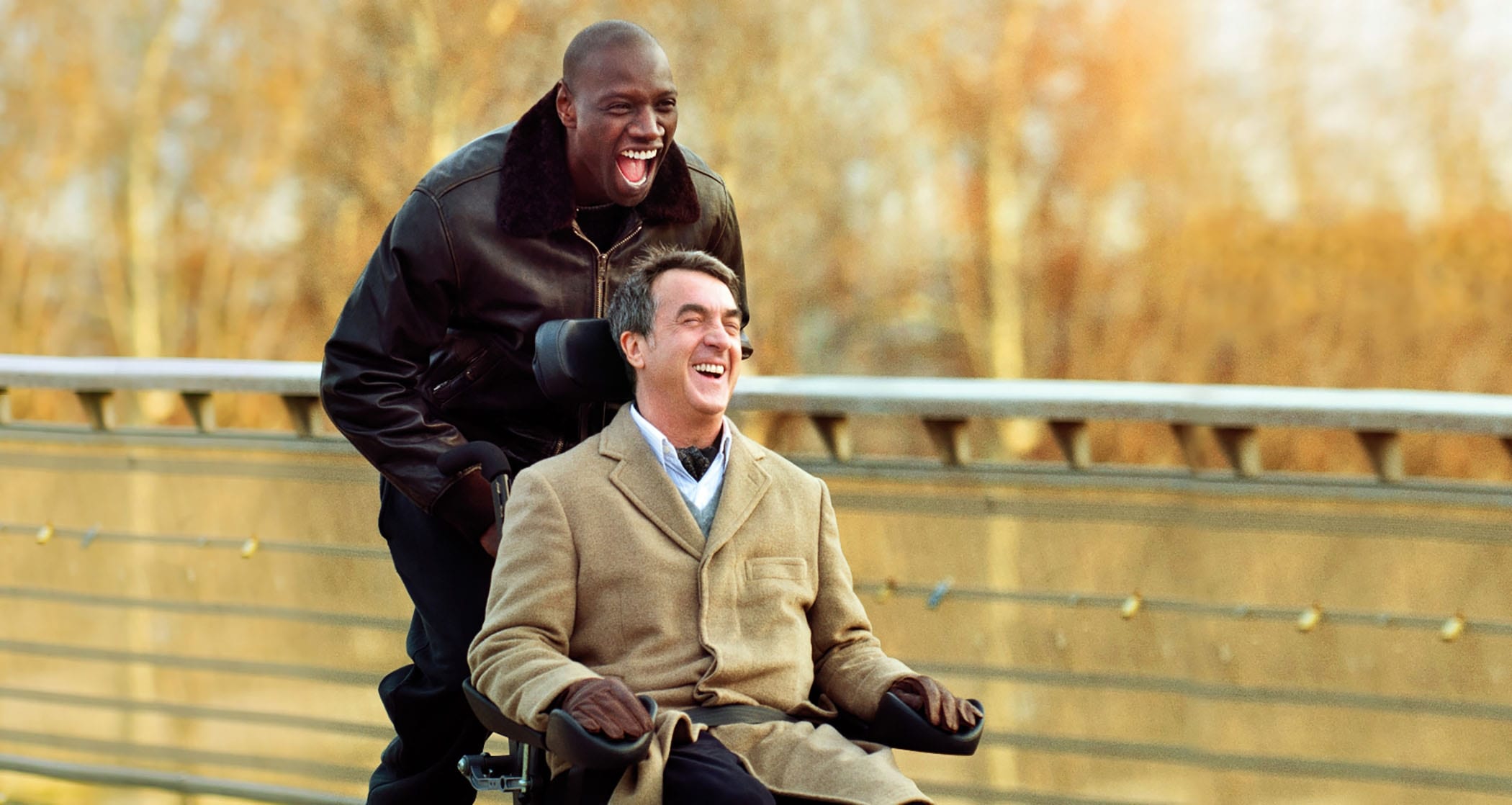 From the hands of directors Olivier Nakache and Éric Toledano, 'The Intouchables' emerges as a remarkable cinematic portrayal of a real-life story, delivered with unparalleled grace and authenticity. The film is based on the incredible friendship between Philippe Pozzo di Borgo and his caregiver, Abdel Sellou. Philippe, a wealthy quadriplegic aristocrat (played by François Cluzet), and Driss, a charismatic ex-convict (Omar Sy), form an unlikely bond.
Driss' unconventional, irreverent approach to caregiving transforms Philippe's life, bringing joy and purpose to his existence. The film's genius lies in its heartwarming and often humorous depiction of this genuine relationship, illustrating the transformative power of friendship and human connection, making it a standout adaptation of an inspiring real-life narrative. You can stream the film here.
Read More: Best Real-Life Scandal Movies