Undaunted by the challenges of committing to a stranger, Lifetime's 'Married at First Sight' chronicles the journey of couples who decide to get married within minutes of meeting each other. Allowing matchmakers and relationship experts to intercede in their love lives, individuals enter the reality television show to find the person of their dreams. First released in 2014, the series has garnered wide acclaim since its inception.
Season 9 of the series features Jamie Thompson and Elizabeth Bice, two individuals who decide to take a shot at love. Years since their relationship blossomed on television, fans have been curious to know more about the couple and their relationship status. So, if you're wondering the same, look no further because we've got all the answers right here!
Jamie and Elizabeth's Married at First Sight Journey
At 30, Elizabeth "Beth" Bice had hoped to find an everlasting love and someone who'd understand her. Similarly, the 35-year-old financial tech consultant came to the show to create find forevermore. From the get-go, the duo managed to gravitate towards one another. While their vibrant personalities complemented each other, it wasn't long before they faced tumbles in their marriage.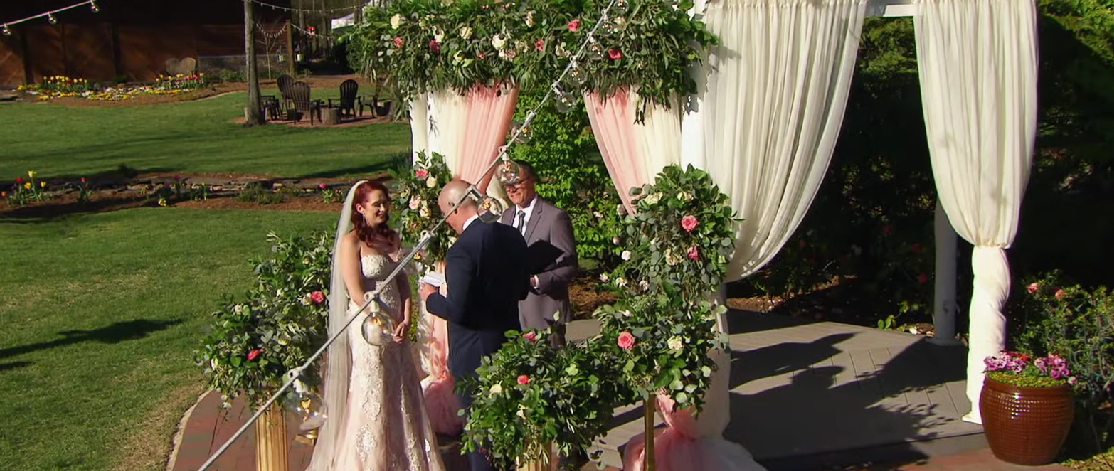 As their relationship progressed, the duo started realizing the differences in their opinions and personalities. After failing to discuss the dynamics of their relationship, Jamie had even walked out of the house to get away from his newlywed. He also felt that Beth's reaction to situations was explosive. In a particularly heated situation, the Account Executive even pushed a table and declared that Jamie should just leave her.
While the interception of Dr. Viviana Coles helped Jamie and Beth work out the issues in their communication, they still had to untangle several strings in their relationship. After reflecting on their connection and considering the time they spent together as newlyweds for the eight weeks, Jamie and Beth decided to walk away from the show hand in hand.
Are Jamie and Elizabeth Still Together?
No, Jamie and Elizabeth are no longer together. Having tied the knot in 2019, the reality stars had managed to overcome the dramatic blowouts that threatened to pull them apart. After the cameras stopped rolling, they decided to implement several changes in their life. While their dizzying highs and lows had led fans to believe that trouble was nigh, the couple managed to respect their commitment for a long time. After the season came to a close, Jamie and Elizabeth moved to North Carolina to start anew.
However, life had other plans for the couple, who shortly relocated to San Francisco before finally settling down in Colorado together. Here, the husband and wife enjoyed moments of domestic bliss with their furry friends. But things began to change for the reality stars in early 2023. In April, Jamie took to his Instagram account to announce his separation from Beth. In a post, he captioned his predicament, "It's not easy, but it's necessary. Taking this step may be difficult, but I know it's necessary for me to become the best version of myself…I can't say what the future holds for Beth and I, but I know I will be a stronger version of myself regardless."
Jamie also added hashtags of mental health and personal development that led many to speculate that the couple hadn't been on good terms for a while. Later, the financial tech consultant confirmed in a since-deleted Instagram story that he walked out on the marriage after a lot of fighting. He iterated, 'At first it was not a (a mutual separation). Beth was actually the first one to leave..The fighting had gotten really bad." He also clarified that his other half had been gone for four weeks before they decided to separate.
Later, Beth and Jamie announced on June 30 that they were getting divorced. Not too long after, Beth took to her Instagram to explain that there were a lot of things that didn't work between her and Jamie. She also asked fans to respect her time alone because her emotions have been everywhere. The TV personality also confessed that she's been crying to herself at night and is incapable of revealing anything to her fans at the moment.
Read More: Are Jesse and Claire From Married at First Sight Australia Still Together?