Netflix's 'Bloodhounds' is an action crime series about two young boxers, Kim Gun-woo and Hong Woo-Jin, who encounter a ruthless loan shark in pursuit of their goals. As the duo takes up the good fight, they are forced to intend with the powerful Smile Capital run by Kim Myeong-Gil. Given the company's morally corrupt and inhumane actions, viewers must be curious to learn whether Smile Capital is based on a real company in 'Bloodhounds.' SPOILERS AHEAD!
Smile Capital Embodies Korean Loan Sharks
In 'Bloodhounds,' Small Capital is a private funding company that is run by the primary antagonist Kim Myeong-Gil. It provides low-interest loans to small business owners and those in desperate need of money. However, despite its name and the friendly demeanor of its executives, the company is deft at embezzling money using different malpractices, such as hidden causes that force the debtors to pay an overwhelming amount of interest and installments. As a result, Myeong-Gil has built an empire on this business model that thrives on taking money from the poor and struggling middle-class section of Seoul City in South Korea.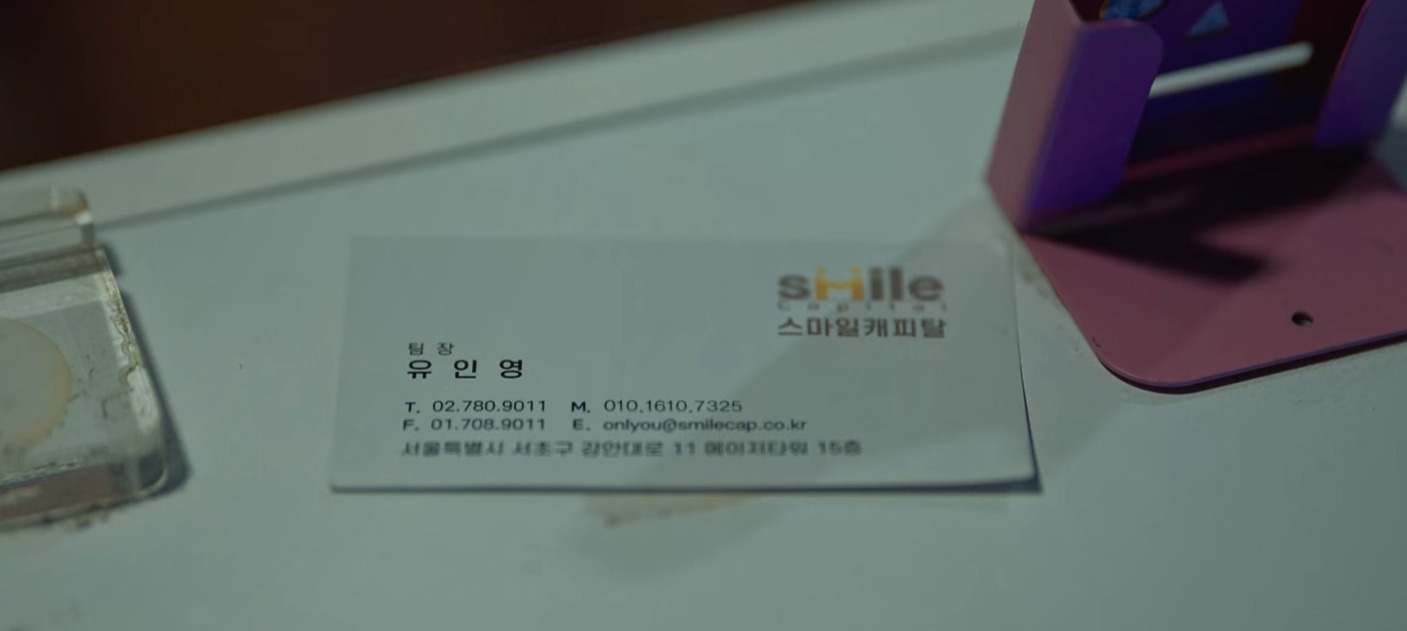 Smile Capital is not based on a real loan-providing company since no real-world evidence suggests the existence of such a company. Since the series is based on a comic, it is safe to say that the company is a fictional entity. However, in the source material, the company is known as "Gold Money." In contrast, the name "Smile Capital" perfectly sums up the company's modus operand of sweet-talking needy people into taking loans from them only to use intimidation tactics and ruthless debt collects to embezzle money through fraudulent contracts and agreement terms.
The series is set during the height of the COVID-19 pandemic when small business owners were cash-strapped, and people required money for medical treatments. As a result, it gave rise to powerful loan sharks who resorted to similar strategies as the fictional Smile Capital. Hence, Smile Capital reflects the real-world socioeconomic impact of the COVID-19 pandemic on South Korea's fragile ecosystem. Although Smile Capital is a powerful company, it is involved in fraudulent activities, and its crimes are eventually exposed by the main characters, Kim Gun-woo and Hong Woo-Jin, two kind-hearted boxers. Ultimately, Smil Capital is a fictional company highlighting the power of loan sharks during the COVID-19 pandemic and embodies malevolence in the series' good vs. evil story.
Read More: Bloodhounds: How Did Kim Myeong-Gil and Gun-woo Get Face Scars?