The early hours of August 22, 1998, were truly horrific for the community of Arlington, Virginia, since librarian and devoted mother of one Andrea Cincotta was found dead inside her own home. Though arguably the worst aspect of this entire matter, as carefully profiled in ABC's '20/20: The Andrea Cincotta Murder Case,' is the fact it took over 24 years to close it for good in late 2022. Yet for now, if you simply wish to learn more about her merciless perpetrator — serial offender Bobby Joe Leonard — along with his current whereabouts, we've got the necessary details for you.
Who is Bobby Leonard?
If there's one thing we know about Bobby, it's that he got into a life of crime at a relatively young age considering he had at least 10-12 felony convictions by the time August 1998 rolled around. Whether it be armed robbery, assault, or forcible sodomy, he'd spent time behind bars for them all at various stages before getting out in the spring of the same year, just to continue with his ways. However, he did soon manage to get a job at a company known as Trash Masters through a temp agency, which is how he came across Andrea for the first time roughly three months later.
According to Bobby's account, Andrea had approached him one day while he was working around Colonial Village in North Rhodes Street to ask if he could recycle an old home computer for her. Trash Masters did not provide such a service, he said, but he offered to take the device off of her hands for himself, resulting in her leading him into the apartment she shared with her fiancé. The duo even exchanged numbers because she apparently wanted to ensure he could get the computer running, and he then spoke to her as well as her beau James Christopher Johnson a day later.
What the 30-year-old reportedly never expected was to get another call from the same number around a week or two later by someone who sounded a lot like Andrea's long-time partner. Bobby claims this "older white male" offered him a total of $5,000 to get rid of the 52-year-old, only for him to agree because he was already short on cash owing to his habits and lifestyle. They reportedly stayed on call for 90 minutes to discuss how they'd go about this murder for hire, ending with the male promising the money would be in the closet of the bedroom where the computer was.
Bobby did wonder whether he was being set up, but he still went ahead with the plan once he realized there were no cameras or police officials near the area — Andrea was welcoming too. In fact, she invited him inside after he asked for something cold to drink in the heat, and just "as she reached out to hand me the soda, I reached out with both hands by the throat and choked her." He put pressure until he was sure she wasn't breathing anymore, double-checked by placing her head in a filled bathtub, and then stuffed her into the master closet, where there was no money.
Bobby hence stole a jar of coins, Andrea's purse, and her hatchback Honda Civic, just to dump the latter on the shoulder of Interstate 295 before fleeing to Philadelphia to meet his former wife. He actually found himself in county jail again a few days later as he'd ended up physically abusing her, and that's where detectives also found him to ask questions regarding the Virginia homicide. The felon kept mum since he was sure he'd left no evidence behind, yet self-admittedly the worst part for him was he couldn't even demand payment for the job as he was already a suspect.
Where is Bobby Leonard Now?
As per court documents, Bobby was again free in 1999; that's when he abducted, sexually assaulted, and strangled a 13-year-old girl with his bare hands before leaving her to die in a closet. She thankfully survived and was brave enough to identify him, resulting in his conviction on not only rape but also attempted murder, for which he received a life term without parole plus 30 years. Yet, in a strange turn of events, he found God and decided to lead an honest life while incarcerated, which is why he confessed when cold case investigators came to interview him in 2018.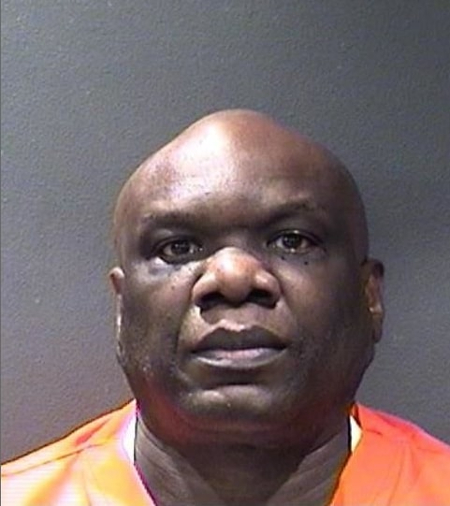 Bobby even agreed to testify against James Christopher "Chris" Johnson in exchange for the death penalty to be taken off the table when he ultimately pleads guilty to Andrea's brutal 1998 murder. Though, his testimonies didn't do much for prosecutors as the latter was acquitted of all counts following a mere hour of deliberations in the fall of 2022 due to the lack of credibility he held. After all, his ex-wife came forth to claim they didn't have caller ID back then, plus he'd choked several other women between 1998 and 1999 without any form of payment or order from a third party.
Bobby pleaded guilty to first-degree murder in connection to Andrea's case on July 27, 2022, for which he was again sentenced to life in prison without the possibility of parole, to run consecutively. "I was willing [to follow the unlawful orders of a caller] because I am a very bad person," he said in court during his hearing. "I am a very evil, sadistic person… The majority of crime I've done was absolutely stupid. I just made the absolute worst decisions. In this case, your honor, I did the same thing." Therefore, today, at the age of 55, he is incarcerated at the maximum-security Wallens Ridge State Prison in Big Stone Gap, Virginia.
Read More: Kevin Cincotta: Where is Andrea Cincotta's Son Now?