Carl Rogers is a hedge fund heavyweight portrayed by Max E. Williams in 'Bosch' and Michael Rose in 'Bosch: Legacy.' Keating, played by Paul Hipp, is Rogers' lawyer. The two characters play important roles in the narrative of the inaugural season of 'Bosch: Legacy.' Rogers' name first comes up in season 7 episode 4 of 'Bosch,' when Maddie speaks to Detective Jimmy Robertson about Vincent Franzen, one of Chandler's clients, who has volunteered to reveal everything about a multi-million-dollar inside trading scam in exchange for a deal with the SEC on his fraud charges during a practice testimony. As Rogers is involved in it, he employs a hitman to take out everyone who has learned about his part in the scam. In season 2, it is revealed that both Rogers and Keating are dead. Here is everything you need to know about it. SPOILERS AHEAD.
Who are Carl Rogers and Keating?
As mentioned above, Rogers is a ruthless hedge-fund millionaire who is revealed to be involved in a multi-million-dollar inside trading scam. In 'Bosch,' Franzen, hoping to avoid being charged for the gold-bullion scam, tells Chandler about Rogers. Bosch's daughter, Maddie, is in the room to operate the camera during the meeting. Later, she speaks about this to Robertson, and he and those watching the interaction in a separate room, including Bosch, realize that Maddie's life is in danger. Rogers subsequently hires a hitman to take out everyone who knows about his involvement in the scam.
The first one to be killed is Franzen. Chandler is targeted next and shot twice, but she survives. Bosch realizes that his daughter is likely the third on the hitman's list after she inadvertently reveals that she was present in the room when Franzen gave his confession.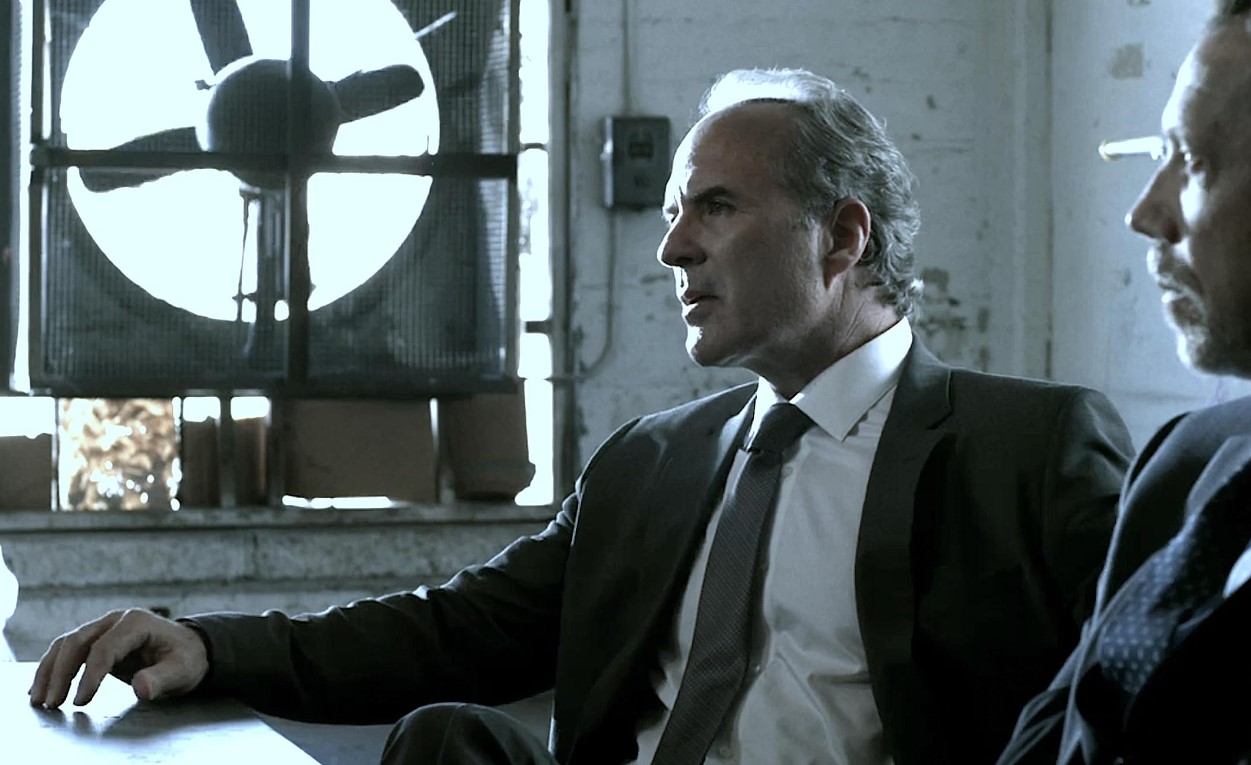 The hitman also takes out Rogers' lawyer at the time, J. Reason Fowkkes to shut down all possible loopholes. When he comes for Maddie, he encounters Bosch, Jerry, and Robertson and is killed in a shootout. Rogers is then arrested, but as we learn in 'Bosch: Legacy,' he turned Willy Datz, the man he used to hire the hitman, by incurring a 10-million-dollar debt to the Russians, which rapidly climbs up to $40 million.
Keating is Rogers' lawyer in 'Bosch: Legacy.' It becomes apparent as the series progresses that he is willing to bend the rules for his wealthy client, just like his predecessor, though it's unclear whether he knows what really happened to Fowkkes.
How Did
Carl Rogers and Keating Die?
After Rogers turns Datz, who is supposed to be a key witness against him, with the help of the Russians, the Jury at his trial ends up in a deadlock, and the court declares that it's a mistrial. When the district attorney reveals that he doesn't want to try Rogers again, it infuriates Bosch, Maddie, and Chandler, and they decide to do something about it themselves. Bosch begins investigating Rogers and asks Chandler to convince the daughter of Judge Sobel to file a wrongful death suit against the man. He also has Mo plant a tracking device on Rogers' car. Meanwhile, Rogers is contacted by his financier, Simon Wakefield, who tells him that the Russians want to meet him. These Russians, Alex and Lev, later turn out to be high-ranking members of the Russian mafia or Bratva. Bosch and Chandler pay a visit to Datz in prison and force him to reveal that he altered his testimony because the Russians threatened his family. Datz is later killed by affiliates of the Russian mob.
When Bosch and Chandler deliver a subpoena for wrongful death to Rogers, the Russians find out and once more threaten Rogers. Desperate, Rogers tries to steal gas to make the payment, but the oil rig he is using for the activity is blown up because of Bosch's intervention. Rogers subsequently agrees to Chandler's offer to confess to everything in exchange for protection from the Russians, but he later escapes with the help of Keating. Both Rogers and Keating are eventually killed by the Russians while Chandler watches unnoticed. The shipping container carrying their bodies eventually ends up in Vietnam.