Good cop drama TV shows are the best time killers, and once you're hooked, it's not easy to get by without bingeing the hell out of them. 'Bosch' is one such amazing cop drama show that is adapted from the renowned books of Michael Connelly and does fair justice to the origin material. A lot of times, we're not sure if TV shows could evoke the same feelings as the books they're based on, but what 'Bosch' manages to portray is absolutely surreal and unfolds exactly what you had imagined while reading the book. And even if you are not much of a reader and haven't ever read the original books, this series still has some nerve-wracking suspense and mysteries that won't let you sleep at night. This jazz-themed show is one of the best out there in this genre, and the only problem with the series is that, like all good things in life, this, too, eventually comes to an end.
Like most great badass cops, the protagonist of this show, Harry Bosch (Titus Welliver) has some serious issues with authority and gets into deep trouble when he kills a cold-blooded serial killer. But following his intuition and bending a few rules here and there have allowed him to become the man he is today and hold the best case solving rate in the entire state of California. While Bosch has to face a trial in the federal court for killing the serial killer, he comes across the case of a 13-year-old boy's murder which might just be the toughest case he has had to crack to date.
The somber tone of the lead role is played really well by Titus Welliver, who does fair justice to the character portrayed in the books. This show is no cookie-cutter cop drama series, and you'll be surprised how absolutely flawless it is. If you are done watching 'Bosch,' then you're probably going through the post-binge-watching blues. Now that stuff is for real. So, here's the list of best shows similar to 'Bosch' that are our recommendations. You can watch several of these series like 'Bosch' on Netflix, Hulu, or Amazon Prime.
12. The Wire (2002)
Set in the city of Baltimore, 'The Wire' revolves around the lives of Detective James McNulty and his team, who together investigate various drug-related cases that plague the city. The show is not only seen through the eyes of these policemen but also through the perspective of pretty much anyone who is involved, which includes politicians, drug kingpins, law enforcers, the media, and common people. Calling this one the best in the crime drama genre would no way be an exaggeration because it has maintained the quality of its direction, cinematography, and writing.
11. True Detective (2014)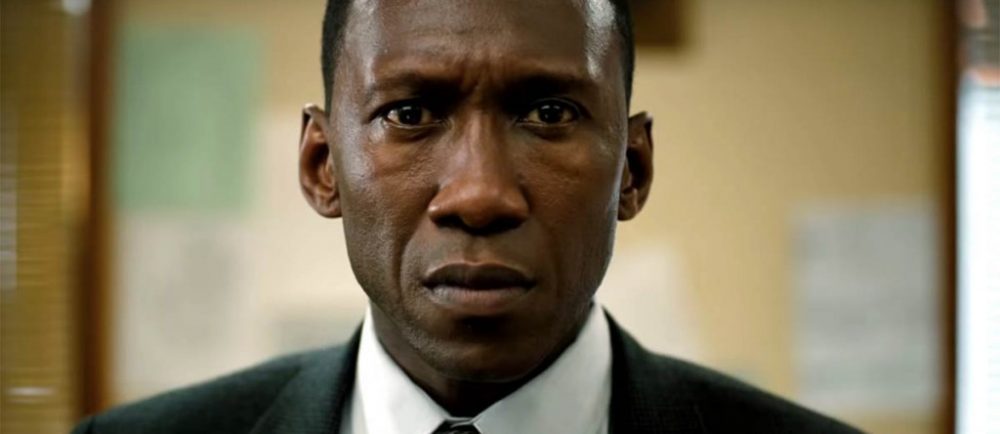 Most crime dramas focus on the lives of the victims of murders and other crimes and just mildly revolve around the journeys of the crime-solving detectives. But 'True Detective' takes a slightly different route as it takes us through the personal lives of detectives who have unhealed wounds and bleeding scars from the cases of their past. It shows that darkness lies on both sides of the crime, and a lot of times, crime investigators have to face their own inner demons and dark secrets. 'True Detective' is one gem of a show that you shouldn't miss out on.
10. Dexter (2006)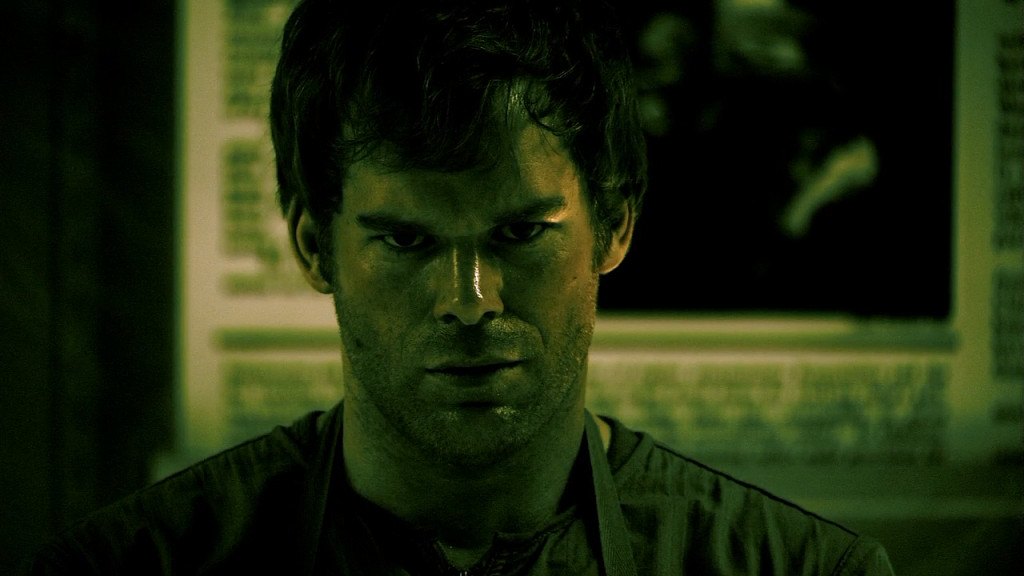 Dexter Morgan, the protagonist of the show 'Dexter,' is one big hypocrite. He spends his entire day solving crimes as a forensic technician for the police department and spends the rest of his time committing crimes, fulfilling his homicidal psychopathic tendencies. This show has pretty much everything from comedy and suspense to a whole lot of drama, action, and suspense. This show is what you'd call an edge-of-the-seat thriller. With its incredible storyline and brilliant performances, 'Dexter' is one TV show that should be at the top of your watch list.
9. The Killing (2011)
Detective Sarah Linden is relieved that it is her last day at work, and she is finally going to move to Sonoma with her fiance. But she is suddenly forced to extend her stay when a bloody sweater is found in the fields, and a missing 17-year-old girl named Rosie Larsen is found in the trunk of a car at the bottom of the lake. What's even more strange is the fact that the car is registered in the name of a councilman named Darren Richmond. Sarah decides to stay in the hope that she will be done with this case in a day or two, but little does she know that this is unlike any other case she has previously dealt with.
8. Luther (2010)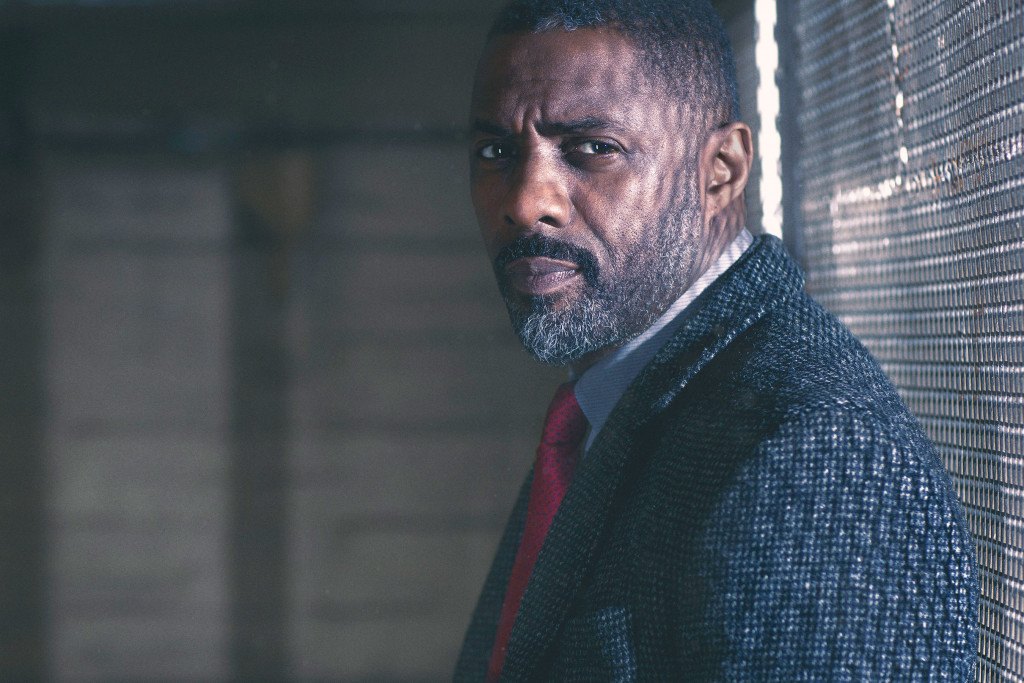 'Luther' is about the friendship between DCI John Luther and a murderous psychopathic killer. The detective has no evidence against this killer, and with time, the two become friends to solve crimes together. Detective John always gets into trouble with his unconventional methods of solving crimes, which lead to him getting into feuds with his seniors. He is again taking a big risk by befriending a serial killer, but that may be the only way he can get into the mind of one. The whole show keeps you gripped throughout, and if you're a fan of crime thrillers, then this one should not be missed.
7. Broadchurch (2013)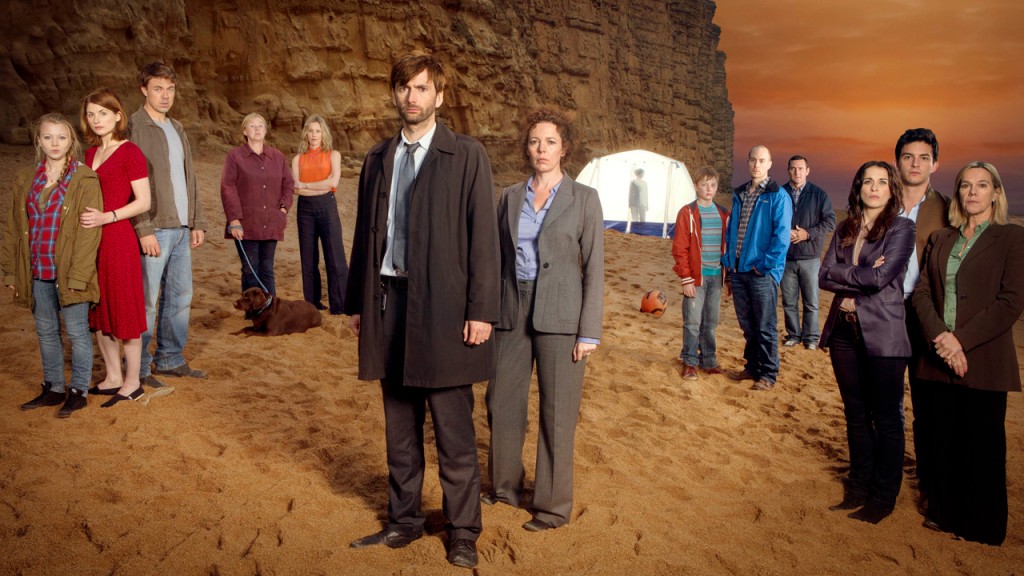 Everything seems to be just great in the calm and friendly coastal town of Broadchurch when suddenly, the murder of an 11-year-old-boy shatters its peace. This sparks some unwanted attention in the town from the media, and soon, the darkest secrets that this place holds start to surface. The town's locals start opening up about everything they know, and in the end, it falls upon the shoulders of the police to bring justice to the murdered child. 'Broadchruch' is a great crime drama show that'll have you hooked right from the beginning. If you're looking for a binge-worthy show in this genre, then this is where your search ends.
6. The Fall (2013)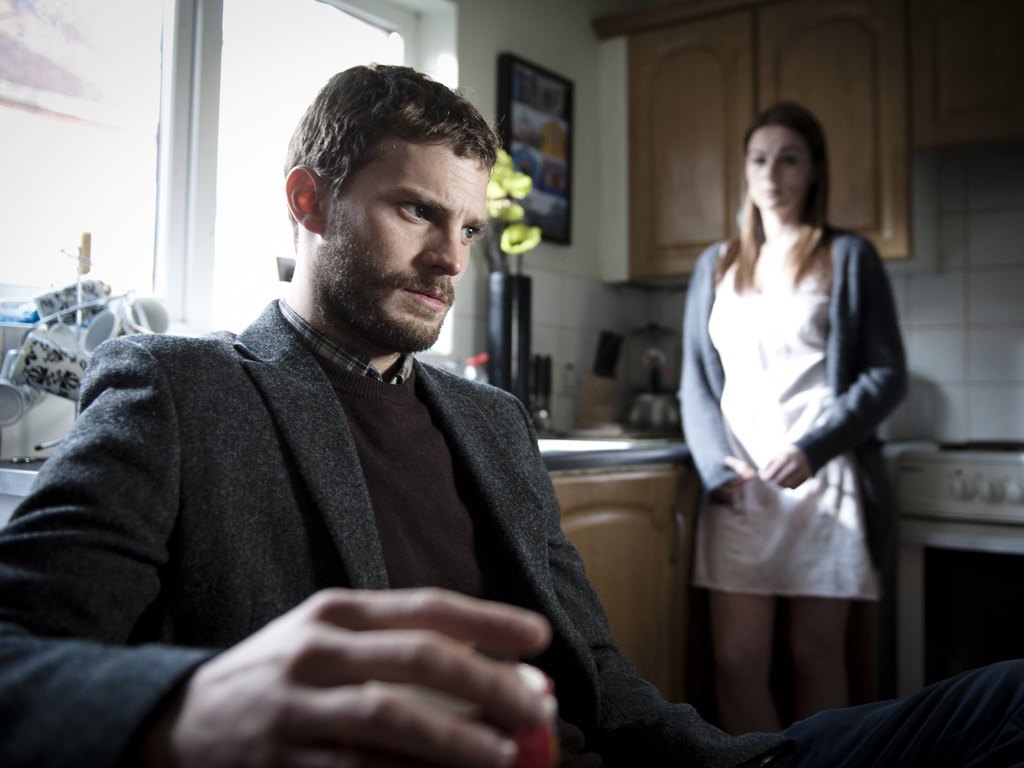 A serial killer named Paul, who is also a passionate dad, stalks his victims in and around the city of Belfast. This is when Detective Stella comes into the picture and is appointed to catch this cold-blooded killer. Her biggest strength, in this case, is that she, too, is very cold and complex, just like the killer and also very passionate about her job. If you like dark crime thrillers with characters that have real issues and problems, then you must give this one a try. You won't be disappointed for sure.
5. Fargo (2014)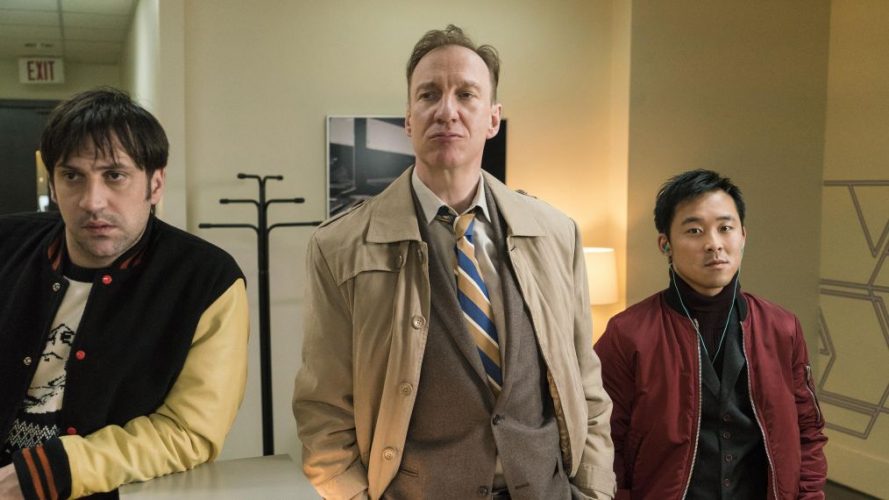 'Fargo' came off as a pleasant surprise to all the fans of the Coen Brothers classic film that goes by the same name. With an incredible cast and plot, this show offers something very similar in the tone and style of the original movie. But along with that, it also adds something new, gradually with each episode, which eventually sums up to become something even more absorbing and compelling than the actual film. It also uses music and dark humor to give subtle hints and references to the original movie. The twists and turns are nearly flawless, and this perfect show can be ranked somewhere amongst the best out there.
4. Hannibal (2013)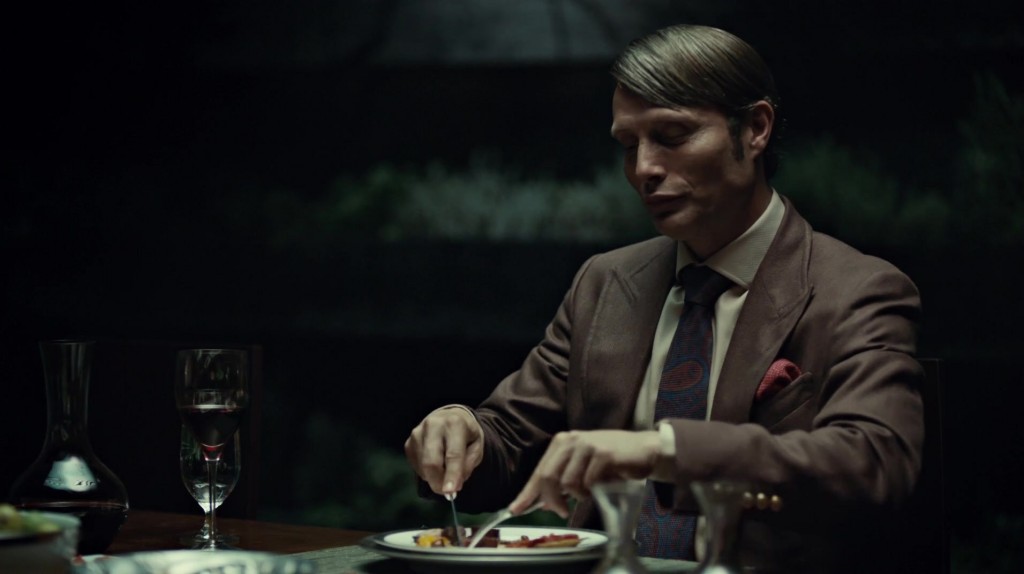 'Hannibal' is a great show that is surely not for the faint-hearted. It revolves around the life of an FBI criminal profiler named Will Graham, who has a soft spot for Hannibal Lector and somehow finds himself sympathizing with him. But little does he know that Hannibal is a cold-blooded psychopath with cannibalistic tendencies. 'Hannibal' offers horror and crime drama in its purest and most intellectual form.
Read More: TV Shows Like Twin Peaks
3. Ray Donovan (2013)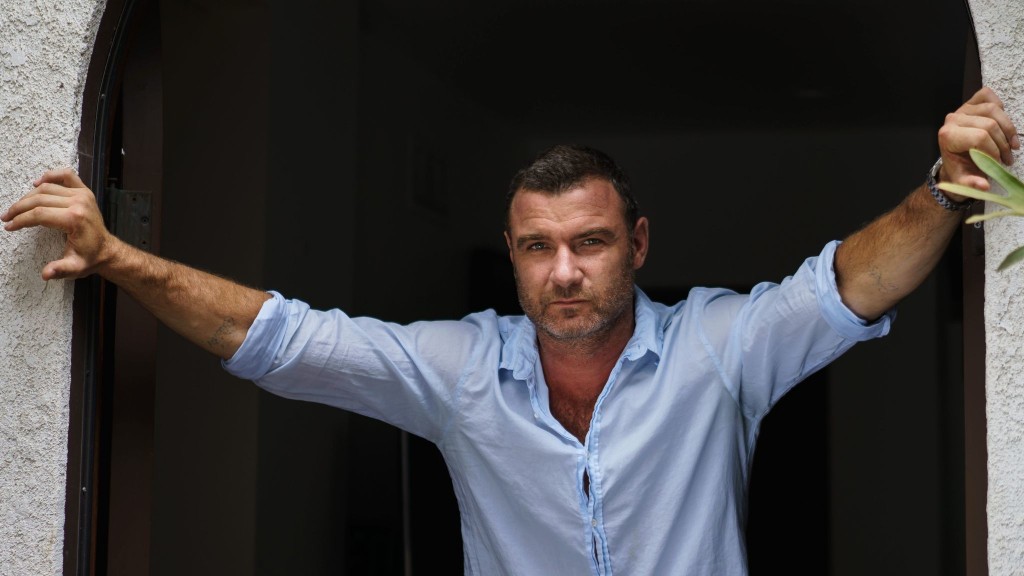 'Ray Donovan' is the go-to guy every time the top players of the city have any dirty work to be done. His rich clients include the top celebrities, superstar athletes, and the biggest businessmen and all of them rely on Donovan every time they have problems. But while Donovan handles the problems of the rich with his expertise and skills, he faces his own personal problems when his father is released from prison. This unexpected release sets off a chain reaction, and a series of events unfold that will change his life forever.
2. The Bridge (2013)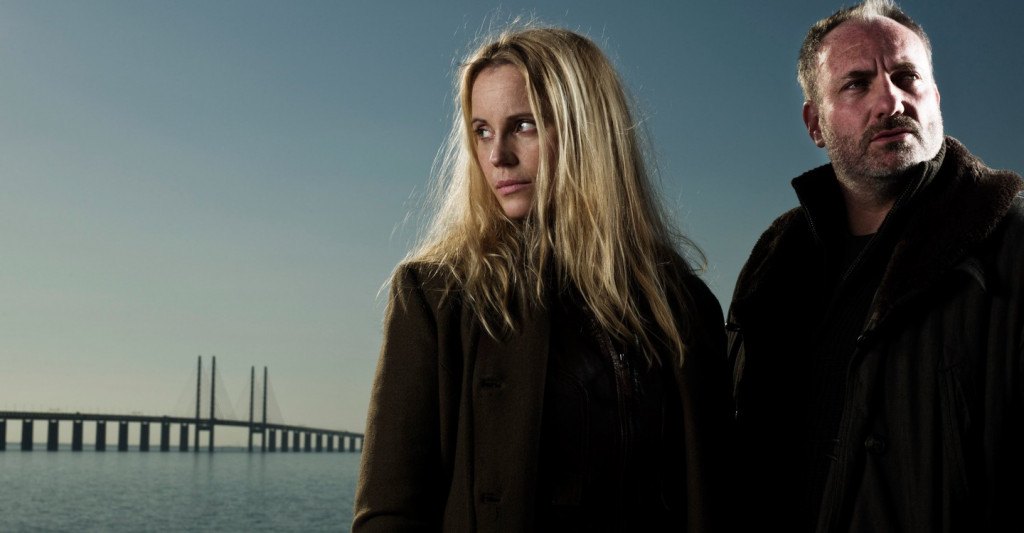 A dead body is found right on the border of two countries — Denmark and Sweden. Saga Noren from Sweden and Danish Inspector Martin Rhode, who are the best in their respective countries, have to now team up to find the murderer. This is one of the finest examples of some great Nordic Noir out there and clearly beats most mainstream American crime dramas. 'The Bridge' is absolutely riveting throughout, and the only problem with it is that it's not in English, so you'll have to go for the subtitles.
Read More: TV Shows Like True Detective
1. Terriers (2010)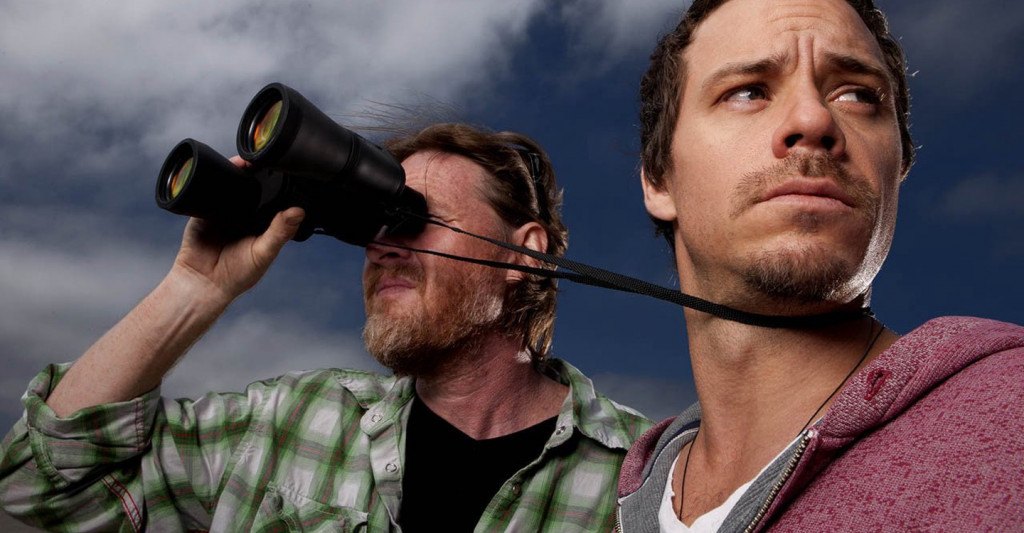 Hank (Donal Logue) is a former cop who partners with his best buddy Britt (Michael Raymond James), and together they start their own private investigation business. 'Terriers' revolves around the various difficulties these two men face and how they try to avoid any responsibility while striving hard to run this unlicensed business successfully. Their sneaky and goofy partnership is something that will be enough to keep you hooked, and the comedy that gets better with each episode will surely make you fall in love with the show.
Read More: TV Shows Like Dexter