Country music fans across the world have fallen in with the various artists featured in 'My Kind of Country.' The Apple TV+ series serves as a platform that celebrates this particular genre with much love and opens up doors for new musicians and innovations to shine bright. One of the prominent artists from the first season of the show was none other than the talented Camille Parker, whose voice, skills, and determination quickly made her a fan favorite. Naturally, people are eager to know what the reality TV participant has been up to nowadays.
Camille Parker's Time on My Kind of Country
Entering the country music series, Camille shared that her love for the genre can be traced back to two times in her life. Initially, she was introduced to it by her grandparents at an early age, with her grandfather especially being a big music fan. More recently, her inspiration in music has come from celebrated artists like Mickey Guyton and Rissi Palmer. Her own musical journey started when she was young and was given a chance to sing at a local church. Since then, the artist has only continued to work hard and show the world what she can do.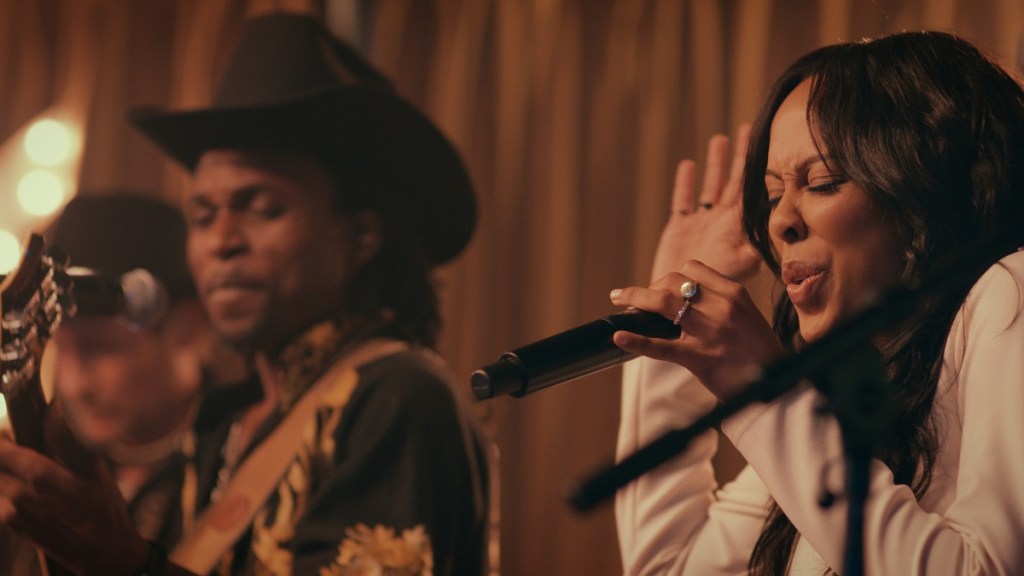 Camille was selected by Jimmie Allen to be a part of Apple TV+, and she could not help but be excited about the opportunity. She stated how people often judged her for not fitting into the conventional standards of being a country musician, and she apparently even lost a record deal when she was about 17 or 18 due to similar reasons. Under the guidance of Jimmie, Camille prepared for her very first showcase and sang a beautiful rendition of Kacey Musgraves' "Space Cowboy."
Given her captivating performance, Camille was able to move on to the next round and partake in Jimmie Allen's collaboration workshop. For this particular challenge, she was partnered with the Congo Cowboys. The team decided to perform "Youngblood," a beloved song by 5 Seconds of Summer, and garnered much praise for their performance. However, the judges did feel like Camille had not been able to open up properly through her music. Ultimately, she had to go home but was encouraged by the mentors to continue working and that this was just a start for her.
Where is Camille Parker Now?
As of writing, Camille Parker continues to thrive in her career as a musician. She moved to Nashville, Tennessee, and was enlisted as one of Country Music Television's Next Women of Country in 2022. Additionally, the musician got the opportunity to perform at the Grand Ole Opry in April of the same year alongside Jimmie Allen. Thanks to the recognition that the musician has gained for her work, she is now a brand ambassador for White Claw as a Next Wave Artist.
From recording music to performing on stages across the world (2022 saw her performing for the first time in the United Kingdom), Camille has continued to grow. She also remains close to her grandparents, who raised her after she was "abandoned" by her parents at a young age. According to the rising musical star, though working in the industry as a black woman might be hard, she is determined to prove to the world that there are few things that can stop her from achieving her dreams.
Read More: Where is My Kind of Country's Alisha Now?