Each and every piece of innovation that enters the field of music only serves to make it more inclusive and entertaining. With 'My Kind of Country,' fans across the world get to see some of the most talented artists bring their own flair into the genre of country music. Indeed, the Apple TV+ reality show has welcomed some fantastic musicians who have garnered fame through their heartworm and dedication. Season 1's Alisha Pais was no different as she traveled across the world to make her dreams come true and show everyone her skills. As such, her fans are pretty eager to explore what they can about what she has been up to.
Alisha Pais' My Kind of Country Journey
Having gained her love for country music from her father, Alisha Pais grew up in Mumbai, India, and has worked as a musician for many years. The pandemic saw her moving to the beautiful Indian state of Goa, where she continued her artistic journey and created captivating melodies. Her work allowed her to capture the attention of Orville Peck, who gave her the opportunity to be a part of the Apple TV+ series.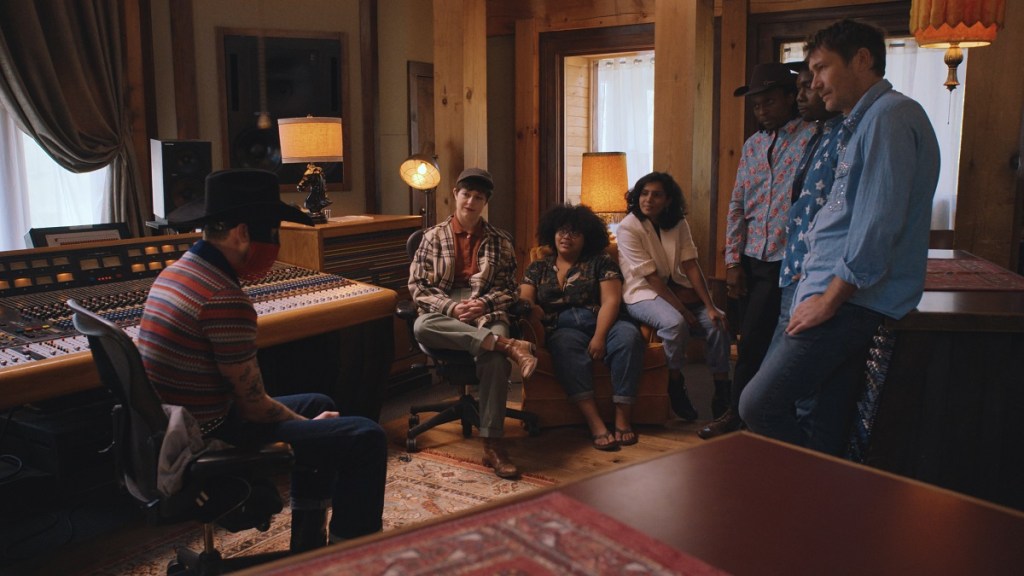 After reaching Nashville, Tennesse, the heart of country music, Alisha was quite excited by the adventure she was about to embark on. Before her first showcase, she got to know other scouted artists who had been selected by Orville and formed a beautiful connection with Micaela Kleinsmith. When the time came, Alisha stood in front of Orville, Jimmie Allen, and Mickey Guyton and sang her version of Pink's "Glitter in the Air," which allowed her to make it to the next round.
For the next round of the competition, Alisha partook in Jimmie Allen's collaboration workshop, for which she was partnered with Wandile. The duo covered Post Malone's well-known song 'Circles,' which earned them a huge round of applause. However, the judges did not think that their teamwork was up to the mark. They also felt that Alisha needed some more work to progress and was thus eliminated, though the Indian musician did express her gratitude for the opportunity that she was provided.
Where is Alisha Pais Now?
As of writing, Alisha is seemingly still in Goa, India. The artist continues to work her musical magic and has performed at various events in the past, including the 2020 Mumbai Pride afterparty by Gaysi Family and Fantastic Future Stories by Orbs Cure Labs. Apart from creating her own music, the reality TV star also seems to be quite adept behind a camera and often shares pictures of places around her on social media.
Alisha is also quite close to her parents, who seem happy to support their daughter through her musical journey. The artist is seemingly in a relationship with fellow musician Nicholas Vaz, who is apparently based in Mumbai, India. With her beautiful surroundings, loving family, supportive friends, and admiring fans, it is no wonder that Alisha continues to show the world what exactly she can do as a musician. We wish her the very best for this creative journey and hope to see more of her work in the future.
Read More: Where is My Kind of Country's Justin Now?