As a documentary exploring the life and crimes of undeniable criminal mastermind Gerald Blanchard in his own words, Hulu's Landon Van Soest-directed 'The Jewel Thief' is unlike any other. That's because it carefully comprises not just archival footage filmed by the former felon himself but also first-hand accounts of those closest to the matter to really let his actuality shine through. Amongst them was thus none other than his mother, Carol Phegly — so now, if you simply wish to learn more about her as well as her current standing, we've got the necessary details for you.
Who is Carol Phegly?
It was reportedly back when Gerald was merely six days old in 1972 that Winnipeg resident Carol adopted him without any hesitation, only to then do her best to give him the best possible life. However, she did admit in the original production neither of them ever had it easy owing to his learning disabilities, borderline dyslexia, and familial troubles in the form of her divorce around 1980. Though arguably the worst part is the mother-son duo subsequently had to leave their Canadian comfort for near poverty in Omaha, Nebraska, where she worked tirelessly just to make ends meet.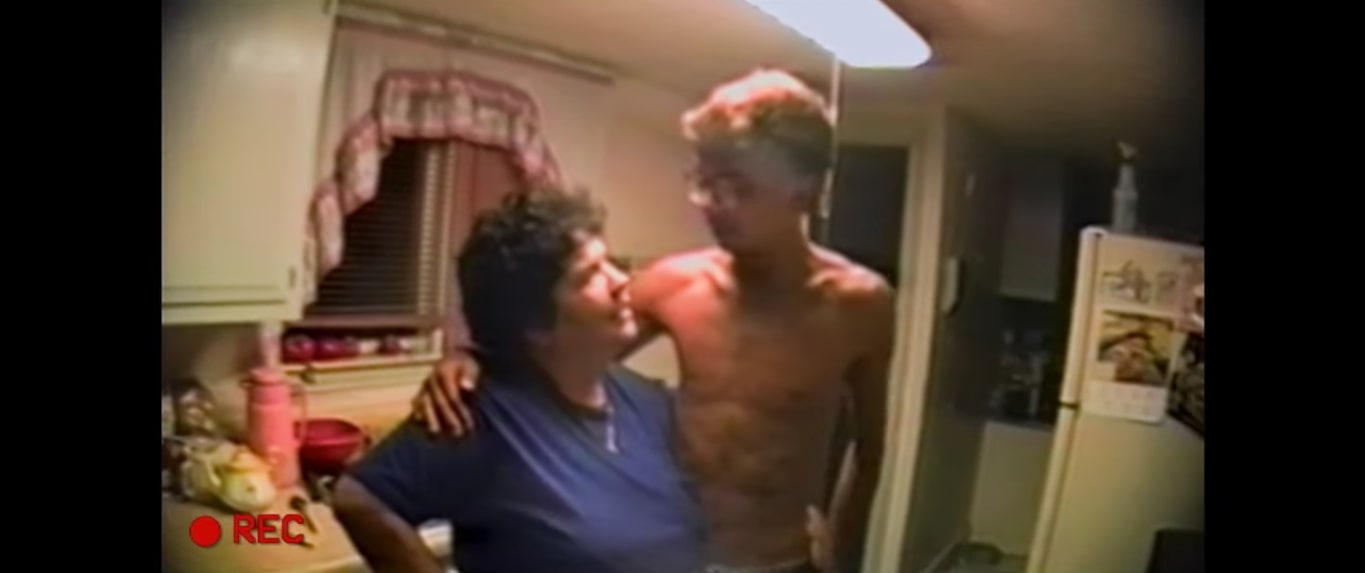 As per Gerald's narrative, he turned to a life of crime upon seeing this struggle, and it all started with him stealing milk for his cereal since there were times they couldn't even afford such staples. Yet Carol has outrightly contradicted this by making it clear her son never had to pilfer milk; plus, if he ever did grab things like candies from stores without paying, she always made him return it. These aspects, combined with his "little-guy" "nerdy" look, are honestly part of the reasons she never once thought he could've grown up to be an international thieving mastermind, but he did.
It's hence imperative to note Carol wasn't even aware of her son's actions as the years passed — she definitely knew of his initial infractions, yet things changed once he got deported in 1997. The truth is he'd already begun laying grounds for his lies in the US by telling her most of his money came from fair dealings or investments, which evolved into real estate in Canada. This was actually believable because his then-father-in-law was wealthy enough to help in the same, making her think her son was on the right path, that is, until it all came crashing down with his arrest in 2007.
Where is Carol Phegly Now?
"The son I raised is very caring. He's very loving to the people that are important to him," Carol candidly asserted in the documentary at one point. "He has a lot of skills that, had he not put them towards a life of crime, he could have been extremely successful in whatever he chose to do." She also added, "He has never taken anything from anybody he knows personally or family members. It's always been more like corporate America, and yes, I'm going to say banks because his attitude, and quite frankly my attitude, has always been, 'The banks are legal criminals. They can do anything they want to do, and they take money from people all the time.'"
Therefore, despite the fact Carol doesn't particularly agree with what Gerald did between the 1980s and the 2000s, she will unwaveringly support him since she knows he has a good heart. As for her current personal standing, from what we can tell, the retired professional resides around Manitoba, Canada, at the moment, where she is not only surrounded by loved ones but also prefers to keep her experiences well away from the limelight.
Read More: Where Are Larry Levasseur and Mitch McCormick Now?