Alleviating roadblocks and carving the path for a newfound romance, six divorced couples head to a tropical villa in Costa Rica in 'The Big D.' As secrets and lies from previous relationships unravel amidst the scenic expanse of the villa, more drama piles up. With 'The Bachelorette' alums JoJo Fletcher and Jordan Rodgers as hosts, 'The Big D' follows ex-couples on the hunt for the right one. The USA Network reality television show depicts the divorced couples' path to closure.
Moreover, with other single divorcees and the possibility of romance in the mix, the whirlwind emotions make it difficult for the contestants to keep up. Casey Costa and Brooks Peters are one of the six divorced couples on the show whose emotional journey has made many curious. So, if you also want to know more about the reality stars, we've got you covered!
Casey Costa and Brooks Peters' Background
Presently, Casey Costa and Brooks Peters are based in South Lake Tahoe, California. Hailing from Columbus, Ohio, Brooks came to Los Angeles after finishing his education. Brooks went to Dublin Scioto High School in his hometown and graduated in 2001. From there on, he explored his horizons. Similarly, Casey also finished her preliminary education and soon established a career.
Casey Costa and Brooks Peters' Profession
For Casey and Brooks, commitment to their work has remained primary. While Casey has ventured into media, Brooks has a business of his own. Casey Costa is a social media influencer with almost a million followers on TikTok. Similarly, her Instagram account also has a massive following, allowing Casey to promote her products, affiliate links and updates about her life. Casey rose to fame through her TikTok account when she started sharing humorous and unbelievable snippets of her life.
Also featured in the New York Post for her series on 'Cruella Chronicles,' Casey's stories on weddings and the crazy expectations brides have, helped her rise to fame. Other than social media, Casey is also a YouTube, Fansly and OnlyFans creator. She has also authored 'Cinderella Girl,' a fictional novel based on her childhood experiences and upbringing. On the other hand, Brooks is an entrepreneur and has steadily worked on expanding his business. Brooks established his company, High Altitude Lawn Care & Hauling, in 2016.
From then on, Brooks accumulated a resourceful team and grew his business exponentially. Majorly based in the Lake Tahoe area, Brooks' company solves high-altitude lawn care and hauling for residential and commercial properties in the area. Brooks' initial experience and know-how of the field have allowed him to further exponentiate the business' growth. Despite the success that Brooks and Casey have accrued through their careers, it was precisely the major reason that set the precursory tone for Brooks and Casey's imminent breakup.
Are Casey Costa and Brooks Peters Dating Anyone?
After establishing his business, Brooks became more and more involved with the day-to-day responsibilities of his venture. Encountered with difficulties at work, Brooks started bringing the stress home. After two years of marriage and a child later, Casey felt that Brooks was no longer the man she had married.
Moreover, with a lack of emotional connection between the two, Casey decided to walk away. Initially, Brooks had hoped for him and Casey to get back together. However, Casey's adamant resolve to help Brooks find a separate path ultimately came to fruition. Attaining the closure he needed, Brooks has finally moved on and is married to Tonya Jabelle Hickey. The duo is currently based in South Lake Tahoe and is experiencing the bloom of marital bliss. While little is known about their love story, we hope that the two continue down the road to happiness!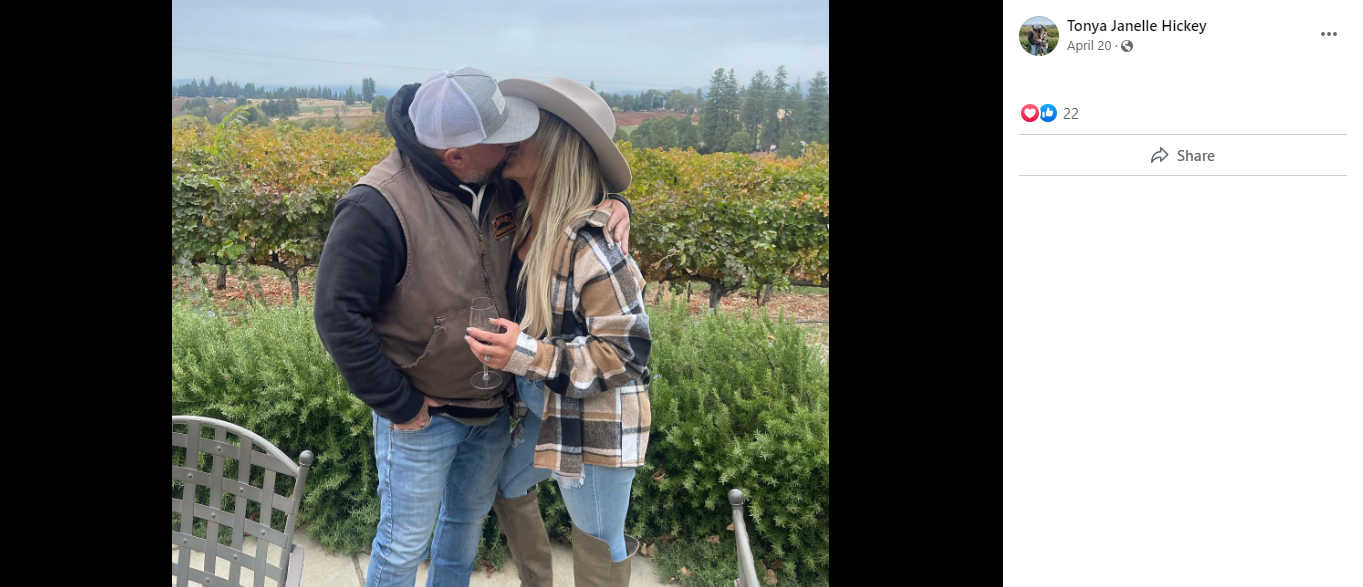 As for Casey, the content creator is currently focused on work and her son. So, as far as we can tell, the reality star is currently single at the moment. Moreover, the absence of a partner on her social media also tells us that Casey is not dating anyone right now. Nevertheless, we continue to wish Casey and Brooks the best in all their future endeavors!
Read More: Alexis Nicole and Devon Wright From The Big D: Everything We Know