If there's one thing absolutely nobody can deny, it's that the false child abuse case of Maya Kowalski against her family can only be described as outrightly bizarre, heartbreaking, and tragic. This much has actually even been evidenced in Netflix's 'Take Care of Maya,' especially as it explores the way this claim led to the 10-year-old's mother's death while she struggled with CRPS. Yet for now, if you simply wish to learn more about the one professional to have allegedly traumatized her the most throughout this matter — Catherine "Cathi" Bedy — we've got you covered.
Who is Catherine "Cathi" Bedy?
Although not much information regarding Cathi Bedy's background or upbringing is well known at the moment, it does appear as if she'd developed a keen interest in social work at quite an early age. That's why she ostensibly chose to pursue a Master's in this field from the University of South Florida-Tampa (1998-2000) after obtaining her Bachelor's from the same public school years prior. Thus kickstarted her genuine career in the industry, just for her to quickly rise the ranks while employed by a private non-profit in St. Petersburg called Suncoast Center for Community Health.
The truth is Cathi was proudly managing foster-care children by the time mid-2007 rolled around, only to be fired for good almost as soon as she attacked an innocent 10-year-old to the ground. According to reports, the young boy had walked into a Suncoast office on June 12 before proceeding to ignore all questions directed at him, driving her to suddenly grab his head until he fell back. The 46-year-old then apparently placed both knees on top of the boy's chest, told him he could breathe fine once he tried to complain, and helped a local therapist cover his face with a towel.
Cathi was hence arrested on one felony count of child abuse as well, yet the charge against her was ultimately dropped despite several witnesses being at the scene, per the original documentary. That's when she purportedly joined Johns Hopkins All Children's Hospital as a Licensed Clinical Social Worker in the OB-GYN Specialist department prior to transferring into Pediatrics around 2014. Therefore, once Maya Kowalski was admitted in October 2016 and claims of her possibly being an abuse victim came to light, the experienced welfare employee evolved into her legal caseworker.
However, according to the Henry Roosevelt-directed film, Cathi was not kind to the young girl or her family at all — instead, she interfered with calls, visits, tutoring sessions, and much more. Though the worst of it all came in early January 2017 while Maya was prepping to travel from the hospital to see her parents at court because she walked in and demanded the girl undress. The hospital's risk-management department had decided they needed to take some photos of the 10-year-old before her status hearing, only for the social worker to do it forcibly after she clearly refused.
"I was crying and saying, 'No, stop,'" Maya carefully penned in her journal that evening to keep an account of her experiences, just like her mother did, per court records. "But she wouldn't stop. Bedy pinned me face down, and either she or the nurse took photos of me in my training bra and shorts." Moreover, as per one of the youngster's many ensuing legal depositions, Cathi had also gradually told her she was "going to go into a foster home. She told me my mom was in a mental institution. She told me she was going to end up adopting me." It all admittedly traumatized Maya to no extent.
Where is Catherine "Cathi" Bedy Now?
Considering everything to have transpired between October 2016 and January 2017, the Kowalskis filed a lawsuit against the hospital, Cathi, Pediatrician Sally Smith, as well as Suncoast in 2018. The basis of their case is actually distress — the family claims these parties caused them a lot of trouble by falsely accusing Beata Kowalski of child abuse before essentially keeping Maya imprisoned. Consequently, it was determined they could be awarded punitive damages, so the latter two settled their portion for $2.5 million in early 2023, whereas the hospital plus Cathi plan to go to trial in September.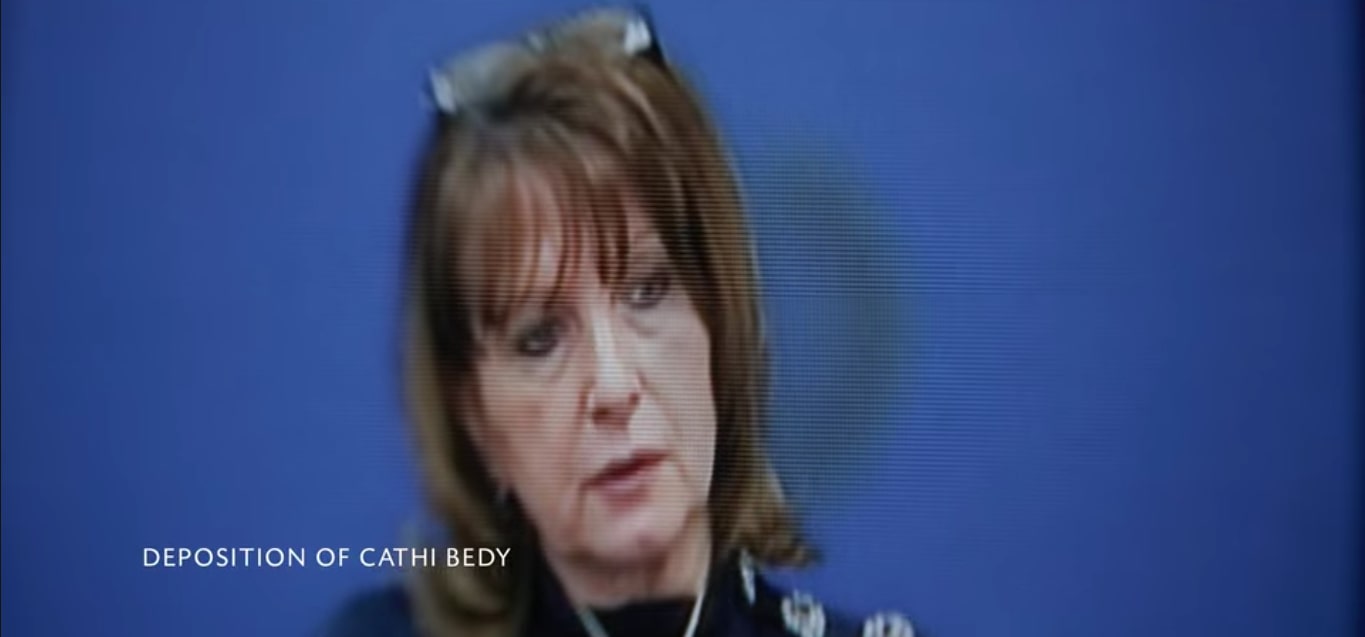 As far as Cathi's current whereabouts are concerned, since she has never been criminally convicted for any of her actions or seemingly aggressive behavior as a professional, she continues to work to this day. In fact, it appears as if the now 62-year-old is still employed in the Pediatric Intensive Care Unit (PICU) at Johns Hopkins All Children's Hospital as a Licensed Clinical Social Worker.
Read More: Take Care of Maya: Where Are The Accused Parents Now?