Lifetime's dance reality show, 'Dance Moms' revolves around the journey of young dancers being prepared for show business, their relationship with Abby Lee Miller, and the children's mothers. From season 1 to 4, Chloe Elizabeth Lukasiak and her mom Christina (aka Christi) truly carved a name for themselves. Chloe was remarkable and effortless every time she performed in competitions across the country, which led to her being widely recognized. Even after exiting the show, she continues to be loved and adored by her dedicated fans. If you'd like to know more about her current life and all the monumental things she's doing at such a young age, we've got you covered.
Chloe Lukasiak's Dance Moms Journey
Chloe is a 21-year-old multitalented woman who's achieved great milestones in her career, such as being an actress, dancer, model, author, producer, and student, all in her early 20s. The little girl who took dance classes at the ALDC was now onscreen, performing some of the cleanest, most lively, and most difficult choreographed routines. She competed in the first four seasons and was always amongst the top contenders. However, the mother and daughter duo left the show after a heated fight between Christi and Abby, who reportedly mocked Chloe's medical condition, i.e., Silent Sinus Syndrome.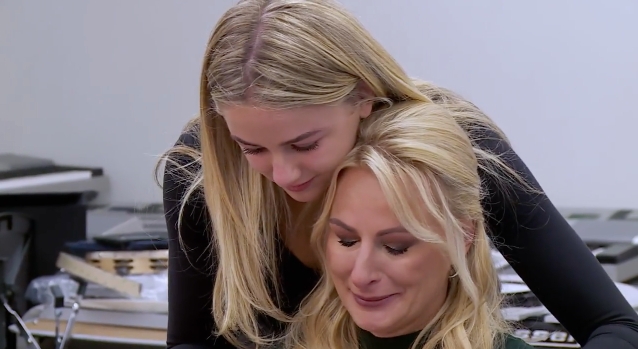 Chloe returned to 'Dance Moms' in season 7 to participate in the Murrieta Dance Project, but it was only for two episodes. Episode seven of the same season, titled "Chloe & Christ's Encore," was their final appearance on the show, where they explained everything that occurred behind the scenes. Needless to say, she's won the love and affection of thousands who are eager to learn more about her. So, without further ado, let's look at what Chloe is up to right now.
Where is Chloe Lukasiak Now?
Chloe is doing amazing for herself and is about to graduate in the fall of 2023. Her YouTube channel has soared to 2.3 million subscribers, where she makes fun vlogs and reaction videos and takes the creative liberty to put out any kind of content she intends to. The young reality TV star has bought a new property in New Orleans, which will be painted pink and customized to her liking.
Chloe is still in a relationship with Brookline Khoury, and the couple celebrated their 2-year anniversary by going on a short vacation to London and Paris in November 2022. As of now, she's taking it one day at a time, starting her mornings with some light exercise, tea, and homework. For the current semester, she's taking three writing classes and one ballet class, along with French, which she admittedly struggles with.
She also attended the premiere of 'Shotgun Wedding,' with her partner; they are both seemingly living together in LA. As a fan of 'Harry Potter' movies, she finally came around to reading the books, which she plans to do a review about on her social media. As of now, she has a successful YouTube and Tiktok career and also her own jewelry line with Evry Jewels. Moreover, she uses her influence for multiple sponsorships on these platforms as she continues to flourish financially and in all other aspects of her life.
Chloe's love for writing is known to everyone, and even though the Instagram account dedicated to her write-ups alone has been inactive, it is speculated that she's working on releasing her own fictional series. Currently, she's on spring break and back to her home in Pittsburgh to celebrate her mom's birthday. The two also filmed a video reacting to her old 'Dance Moms' costumes and even the ones she owned before the show.
She was also honest about not feeling the best on the show after season 1 and said she "blocked out" most of her memories as a "trauma response." As her well-wishers, we truly hope she's never put in such situations again that compromise her mental health. We'd love to see what Chloe has to do next and definitely want to see more of her amazing writing.
Read More: Dance Moms: Where is the Cast Now?