'Shotgun Wedding' is a romantic action comedy film that centers on the destination wedding of an influential couple, Tom (Josh Duhamel) and Darcy (Jennifer Lopez). Their family and friends gather to celebrate the lovely occasion, but the duo gets anxious and frightened about the whole wedding. Out of nowhere, the party is infiltrated and taken hostage. Now, the two must collaborate, save the guests, and try not to get at each other's neck.
The roller coaster of a film is helmed by Jason Moore, who is exceptionally skilled and witty when it comes to showcasing chaos on the screen. Even though the film is lighthearted, it explores profound themes such as commitment, societal expectations, individual desires, and the importance of communication in every relationship. You can watch most of these movies like 'Shotgun Wedding' on Netflix, Hulu, or Amazon Prime.
8. Just Married (2003)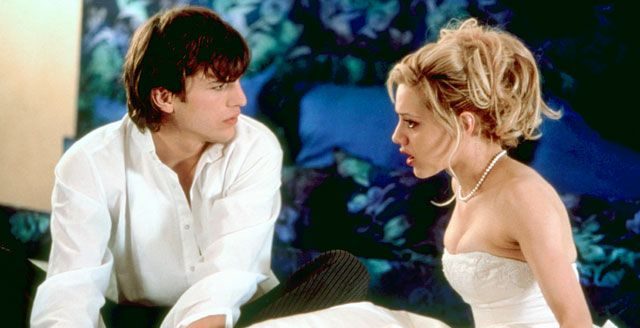 'Just Married' is a romantic comedy movie about a couple on honeymoon, Tom (Ashton Kutcher) and Sarah (Brittany Murphy). The film plays out in flashback as we watch their romantic holiday fall into shambles, piece by piece. They get kicked out of hotels, run over by cockroaches during sex, learn of each other's secrets, and even presume that their partner is cheating.
Their fight blows out of proportion, and the two land up in jail. Tom and Sarah's relationship hangs by a thread as they cannot let go of the things that happened during their honeymoon. Shawn Levy is a master of directing hilarious sequences one after the other. Similar to 'Shotgun Wedding,' this movie also professes the idea of second chances, even after everything goes berserk.
7. The Wedding Planner (2001)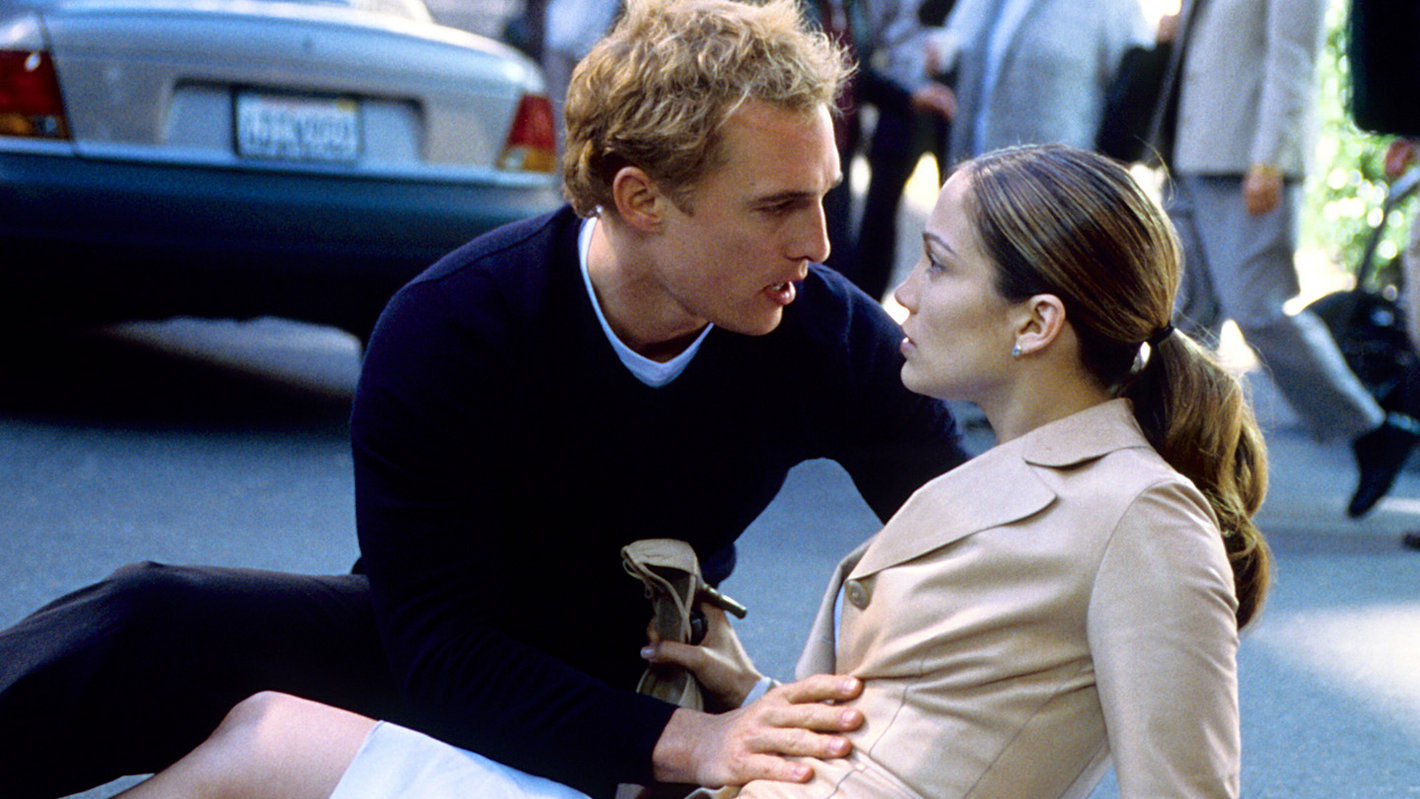 'The Wedding Planner' is a heartfelt romantic comedy movie revolving around Mary Fiore (Jennifer Lopez) and Steve Edison (Matthew McConaughey). She is a wedding planner, who meets Steve accidentally, and the two catch feelings for each other. Later, it is revealed that he is engaged to another woman, and this news deeply hurts Mary.
Steve and his fiance are Mary's clients, and she must plan the wedding professionally without letting her emotions get the best of her. Director Adam Shankman beautifully portrays the dynamics of couples and how they fall in and out of love, which is also an issue that Tom and Darcy face in 'Shotgun Wedding.'
6. Marry Me (2022)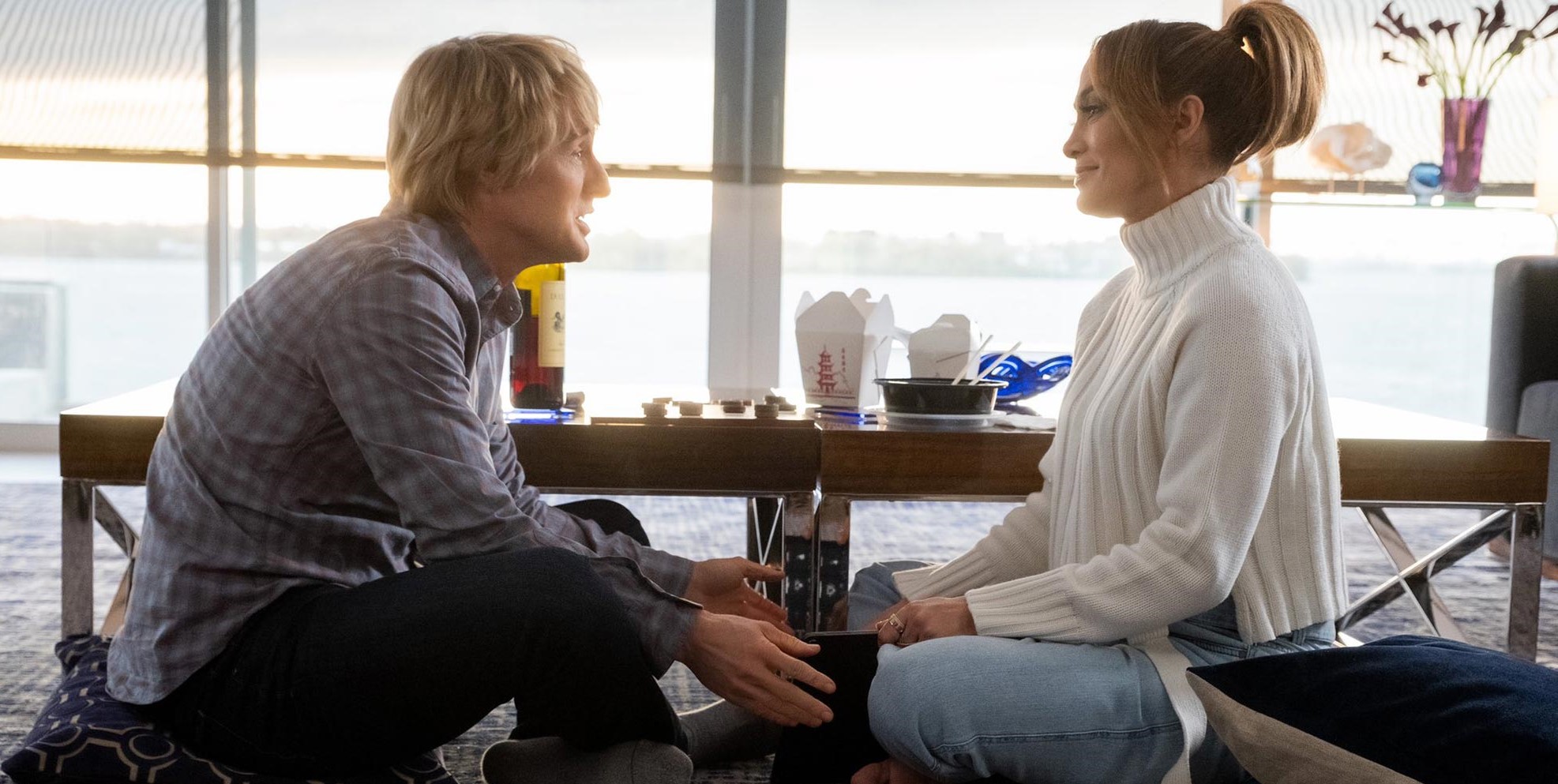 'Marry Me' is another one of JLO's banger wedding romantic comedy movies directed by Kat Coiro. It all begins with Kat's (Jennifer Lopez) and Bastian's (Maluma) songs topping the chart, and they arrange a wedding ceremony at Kat's concert. Moments before tying the knot, she discovers that Bastian is cheating. In the heat of the moment, when she is hurt and vulnerable, she makes an impulsive decision to marry a stranger in the crowd.
Kat's new husband, Charlie (Owen Wilson), does not belong to the glamorous world of pop stars and celebrities. However, the two still navigate the ups and downs of this unexpected relationship. Much like 'Shotgun Wedding,' this movie depicts how a couple should be open to the idea of second chances when it comes to love and commitment.
5. Ticket To Paradise (2022)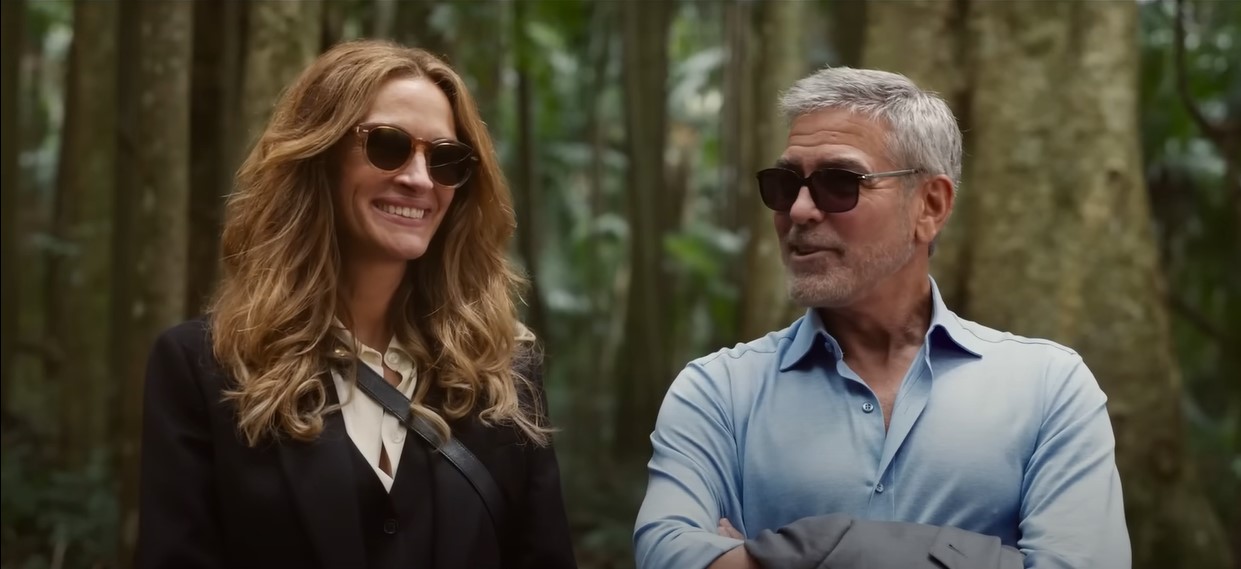 'Ticket To Paradise' is a romantic comedy film showcasing the lives of David (George Clooney) and Georgia (Julia Roberts). They separated years ago, but after 20 years, they went to Bali to convince their daughter not to get married and pursue her legal career before everything else. They strategically try to break off the marriage and sabotage the wedding when nothing works. As the fiasco unfolds, their romance rekindles, and the two go over their past decisions.
The director Ol Parker does his best to convey parents' concerns and how they always put aside their differences for the sake of their children. Both 'Shotgun Wedding' and 'Ticket To Paradise' have a wedding sabotage angle that leads to strengthened bonds, dwelling in the themes of family and communication.
4. The Wedding Plan (2016)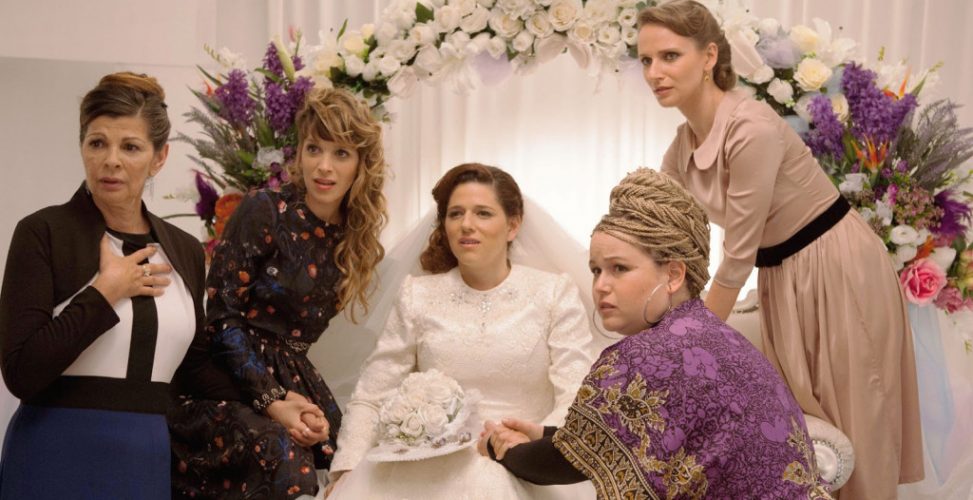 'The Wedding Plan' is an Israeli romantic comedy that revolves around Michal (Noa Koler), a 32-year-old orthodox woman whose fiance falls out of love, and suddenly she has no one to marry. She panics and goes on a frenzy of meeting weird guys, but things never work out in her favor. Michal had decided earlier not to change her wedding date and find a groom within the timeframe, no matter what!
Michal fails miserably, but a surprise awaits her at the end of it all. Director Rama Burshtein seamlessly portrays the reality of middle-aged women who feel societal pressure to get married. 'Shotgun Wedding' and 'The Wedding Plan' are movies that unveil the dense mentality of family members and their unrealistic expectations for young people.
3. Mr. & Mrs. Smith (2005)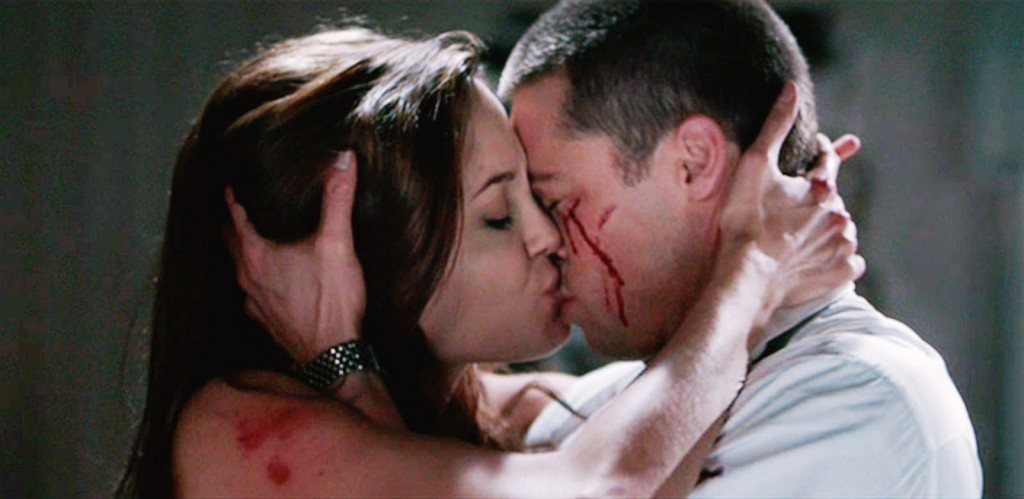 You might have seen couples argue, bicker, and fight over petty things, but have you seen them at each other's throats, trying to assassinate their partner quite literally? 'Mr. & Mrs. Smith' can pass off as the sequel of 'Shotgun Wedding' where things go terribly wrong, and the duo is far from reconciling their relationship. Directed by Doug Liman, it centers on John (Brad Pitt) and Jane (Angelina Jolie), two assassins hired by rival agencies to kill each other.
One thing leads to another, and John and Jane discover their partner's true identity. Well, what happens next can only be described as madness and chaos. For the ones who love romance and comedy with a lot of action, just like 'Shotgun Wedding,' 'Mr. and Mrs. Smith' is a must-watch movie.
2. Plus One (2019)
Jeff Chan's 'Plus One' is a romantic comedy movie that follows the story of Ben (Jack Quaid) and Alice (Maya Erskine). The two have been friends since college, and both are forced to attend the weddings of their batchmates. The two vent about their terrible dating experiences and how lonely it is to watch all these married couples from the sidelines.
Ben and Alice eventually decide to show up at these weddings as each other's date for their best interests. As time passes, their silly adventure turns into something more meaningful as they fall for one another. If you enjoyed the whole wedding aesthetic and humor of 'Shotgun Wedding,' you do not want to miss out on this one!
1. Ali's Wedding (2016)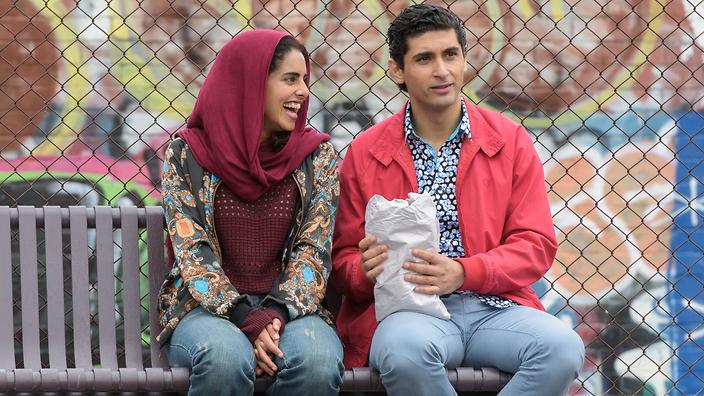 'Ali's Wedding' is an Australian romantic comedy film helmed by Jefferey Walker. The movie revolves around Ali (Osamah Sami), a charming young man who cannot love his modern Australian identity and has to put on a facade for his cultural heritage. He is pressured to marry a Muslim woman and live the life of a responsible married man.
Nevertheless, Ali falls in love with Dianne (Helana Sawires), who doesn't belong to his religion and community. Throughout his life, he pleases his father and meets his expectation, but will he succumb to this life-altering decision too? The movie shares common themes of identity and family with 'Shotgun Wedding' through a poignant narrative that appeals to the viewers.
Read More: Is Shotgun Wedding Based on a True Story or a Book?