Lifetime's 'Married At First Sight' is a roller coaster ride one can't resist hopping on. The dating reality show pairs up individuals who marry each other after their first meet. In season 12, the experts matched Paige Banks and Chris Williams, but what followed could only be described lift that's high on emotions and interpersonal drama. Everyone had their eyes on the couple, closely watching their every move as they wondered how things would go for the two. Well, if you're wondering whether Chris and Paige are still together, we have got your back. Here's everything you need to know!
Chris and Paige's Married At First Sight Journey
Paige was 24 when she first appeared on the show and operated as a staff accountant. On the contrary, Chris Williams had established himself as a Subway franchise owner at 27, after being employed as a finance manager. Unfortunately, things started going downhill for the duo shortly after their wedding. For instance, Chris was impressed by Paige's physique and complimented her for the same. However, while speaking to the bridesmaid, he stated that she wasn't his type and he had never dated anyone like her in the past.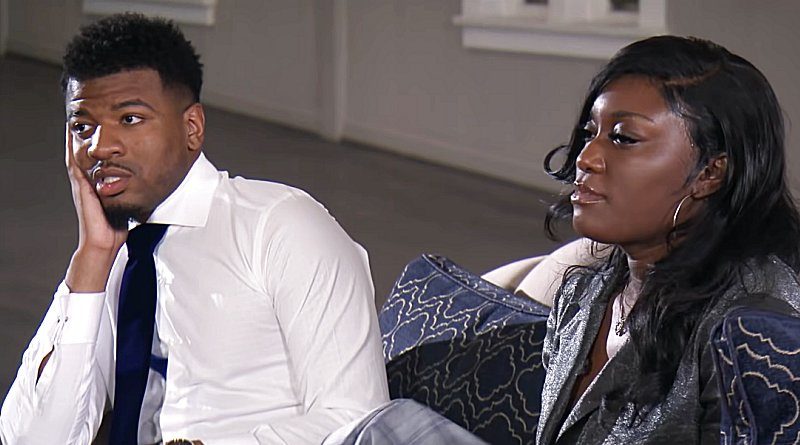 According to fans, Chris wasn't well-behaved during their first meal together because he kept asking questions about sex. The two consummated their marriage, but he bluntly told Paige that he wasn't attracted to her. Sadly, the big reveal happened during their honeymoon when Paige discovered that Chris' ex-fiance was expecting his child, and she was six weeks pregnant. Nonetheless, Paige was still committed to their marriage and felt like her co-parenting the child was a good idea.
Later, Chris prompted that he might still be in love with his ex, but she shut him out. So, he told Paige that he might be falling in love with her. After Decision Day, their status was still "undecided," and they went through couple's counseling to mend their relationship. Paige said that the duo briefly considered moving in together but decided to split instead because they were not a suitable match for each other.
Paige regretted having sex with Chris and was quite upset by how their story ended. Surprisingly, he took some accountability for his actions but made it firm that he did not know about the pregnancy prior to the show. Chris also revealed the heartbreaking news on the show about his ex. She apparently had a miscarriage, which weighed heavy on him. This discussion undoubtedly made things awkward for Paige in the room, but she kept her cool.
All of this was unveiled during the reunion episode when Chris had a rift with Pastor Dwight, and he tried to "take it outside" while Paige stepped in between the two, and her ex-husband stormed off the set. So, it looked like there's not much left to their marriage, but what happened between the two after the cameras stopped rolling?
Are Paige and Chris Still Together?
No, Paige and Chris finalized their divorce and haven't gotten back together. Chris received a lot of backlash for everything he did and said on the show. He uploaded a podcast with a relationship expert where he justified all his actions. However, the video was deleted shortly after it made it to the internet, and the most speculated reason is the criticism he received for the replies.
The most shocking news was posted by Chris after the show on Instagram. The now-deleted post said, "I recently found out disturbing news again! Mercedes lied about her pregnancy to me!" In the caption, he stated all the details about the incident. Mercedes told him she was married after he broke the news of his marriage to her. She took a fake test on the video call to prove she was pregnant. She then tricked him into believing that she had a miscarriage. Chris was so anxious to become a father that he started a $2 million life insurance policy for himself.
After the show's end, Chris was on an apology spree. He first apologized to Paige for "publicly humiliating her" and her praising her for handling it well. However, he had a change of heart because he deleted the post. Within a day, he had a change of heart and put up a story that said, "At the end of the day, I should have kept that internal and private and handled it accordingly. I was wrong in the way I handled the situation! I know better than that, and I met Paige the day we married! I have been with Mercedes on and off for two years! I deeply apologize for going public with our private issues.
To put it in perspective, Chris first posted about Mercedes, took it back, and then apologized to her. Then he apologized to Paige, deleted it, and reformed what he said in an Instagram story. In his final apology on Facebook, he addressed everyone. Firstly, he apologized to Paige again and stated how sorry he was about his behavior. Chris wrote, " I apologize for engaging with you during the first night of the wedding knowing that the attraction was not there." among several other things.
Chris also confessed that he lied about Mercedes, falsely claiming not to be pregnant. As confusing as it might sound, it all happened right in front of our eyes. He also posted a picture with a mysterious woman on his birthday (hiding her face with an emoji) and asked for privacy from his fans. The picture was deleted immediately, and the identity of that woman is still unknown.
In an interview with Essence, Paige commented about her experience, "I think I was so invested in the ideation of marriage, this process. I put so much trust in what could have been, as opposed to really recognizing what was right in front of me. "There was definitely a lot of naiveté. I should have walked away after the wedding, but I wanted to see it through." She also made it clear that she is not in contact with Chris and doesn't even want to speak about him.
Paige also explained the reason behind the same, stating, "He is a grown man, and he can deal with his own actions accordingly, and I'll handle mine as well. I don't really have anything to say. Did I see it? Yes. Do I have a comment about it? No." Chris vocalized his mental health problems in late 2021 but seemed to have a hold on himself. As of now, he's doing well for himself with his business. On the other hand, Paige is working toward women's empowerment and writing a book while doing photoshoots and brand promotions on her Instagram.
The ex-couple does not follow each other on Instagram, and there are no signs of a possible reconciliation, which is good considering the course of their relationship on the show. Both have kept their dating lives away from the public eye, but we hope they end up with their perfect match.
Read More: Where Is Married at First Sight Season 12 Filmed?