If we're being honest, we thought Netflix's 'The Nurse' was a revisitation of Charles "Charlie" Cullen's case as he abused his medical privileges to take patients' lives when we initially heard of it. However, despite there being no significant change to the core heinousness of it all, this crime-drama thriller miniseries actually chronicles the tale of Denmark native Christina Aistrup Hansen. So now, if you simply wish to learn more about this particular professional nurse-turned-convicted killer's many victims — with a focus on who they were — we've got the essential details for you.
How Many People Did Christina Hansen Kill?
It was back in early 2015 when it came to light that Nykøbing Falster Hospital's Christina was actually a murderer, leaving not only Scandinavia but also the entire world stunned to its very core. After all, just like the aforecited original production explores, she took advantage of her deserted night shifts to administer patients with lethal doses of drugs such as diazepam and morphine. Her motive: reportedly to satisfy her attention-seeking histrionic personality disorder by jumping in to help save the harmed lives once their conditions expectedly crashed, but she often failed too.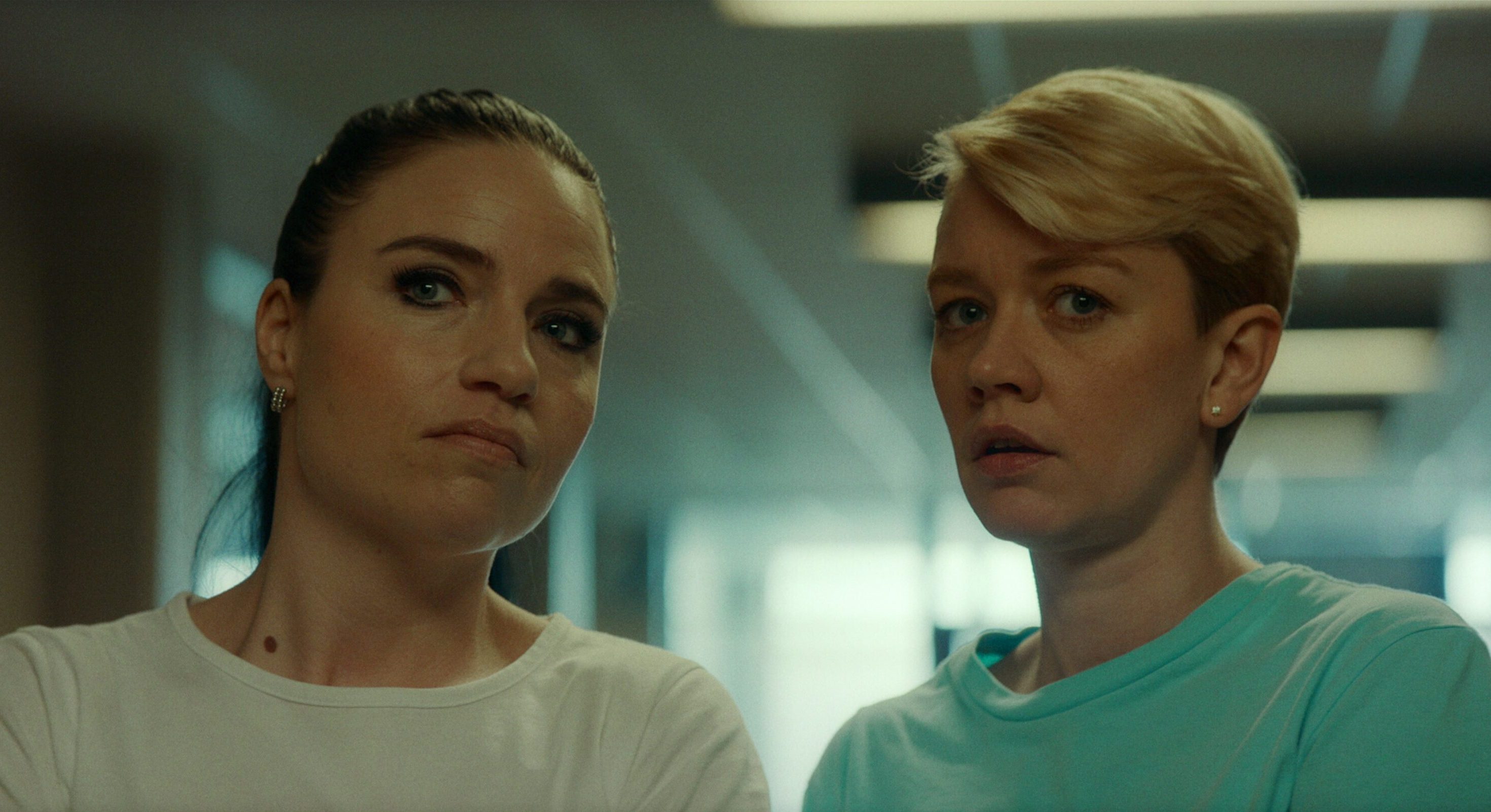 Yet it wasn't until Christina's once friend and mentee, Pernille Larsen, caught her red-handed that she was formally arrested on three counts of murder plus one count of attempted murder. Though the truth is these were all ultimately reduced to four attempted manslaughter indictments, of which she was formally convicted in 2017 before being sentenced to 12 years behind bars.
The reason for this drastic charge drop was the fact it couldn't be confirmed whether Christina's intentional medical abuse alone led to these patients' deaths or if other factors contributed as well. It's even imperative to note that since this single mother had served at the hospital from the moment she concluded her studies in 2009, many believe the actual number of her victims is much higher.
Who Were Christina Aistrup Hansen's Victims?
Christina's first confirmed victim was 72-year-old Arne Herskov, who'd arrived at the hospital on the afternoon of February 17, 2012, after his younger brother had found him on the bathroom floor. "Arne had slipped and fallen," according to Kristian Corfixen's 2022 book 'The Nurse.' "He was unable to get up and could not explain how long he had been lying on the floor. His body was cold."
The older male was critically underweight at 61 kilos, had low blood pressure, was severely dehydrated, and showed signs of a lung infection, quickly driving the medical professionals into motion. The fact Arne had a rather unhealthy lifestyle owing to his fondness for the indoors as well as beer didn't help his case either, yet he had improved a lot by the time early March rolled around. Therefore, when he died on March 4 following a cardiac arrest, his family couldn't believe it — they also didn't believe the police's ensuing theory that he'd committed suicide, and they were right.
Arne strongly opposed drugs, so his injecting morphine and Stesolid into his veins as a way to deal with his only son's recent death made no sense — turns out, it was Christina who'd done so. Coming to her second victim, 66-year-old Viggo Holm Peterson, he'd been admitted to the hospital on February 28, 2015, for observation related to his extremely weak vitals stemming from bladder cancer. He actually became stable within hours, but his condition suddenly deteriorated once his family left at around 8.00 pm — in fact, he passed away mere minutes later with Stesolid in his system as well.
Then came 88-year-old Anna Lise Poulsen, who'd also been admitted to Nykøbing Falster Hospital on February 28, 2015; she'd arrived alone from her retirement home as she had trouble breathing. She had a lung infection, plus she suffered from dementia and possible blood poisoning, making the doctors decide she was not to be resuscitated if she stopped breathing, which is precisely what happened. Anne passed away at 8:37 pm, and it turned out Christina was responsible for this too — as per her MO, she'd injected a lethal dose of drugs into her already weak, wavering system.
We should mention that 86-year-old Chronic Obstructive Pulmonary Disease (COPD) patient Svend Aage Petersen died on the evening of February 28 as well, but Christina apparently didn't kill him. Nevertheless, she did attempt to take 72-year-old Maggi Margrethe Rasmussen's life the same night, just for Pernille Kurzmann Larsen's quick thinking to save the elderly woman before ensuring Christina's apprehension. The latter has since also been found guilty of needlessly giving her own 7-year-old daughter high doses of sleeping pills, putting her life in danger.
Read More: Is Niels Lundén Based on a Real Doctor? Where is He Now?