While there's no denying introspective exercises, therapy, and spiritual paths often work wonders, the sad reality is that things can take a dark turn if those facilitating it have really selfish motives. This much has actually been evidenced in Netflix's 'Escaping Twin Flames,' which delves deep into a controversial, cult-like community as it prays up on those already vulnerable in a quest for love. Yet for now, if you simply wish to learn more about Christine Emerick (aka Chrissy Kay), a Twin Flames Universe executive to genuinely believe in its practices, we've got the essential details for you.
Who is Christine Emerick?
It was reportedly in 2016 when Christine's entire world turned upside down as she stepped into the organization run by Shaleia and Jeff Divine, all the while earning her Ph.D. from Capella University. The truth is this Public Safety doctor with a specialization in Homeland Security-driven Emergency Management is a retired Army Lieutenant Colonel, so she was struggling with PTSD at the time. This, combined with some childhood trauma, was actually affecting nearly every aspect of her everyday life, which is why she ultimately chose to explore this unique realm in the hopes of healing for good.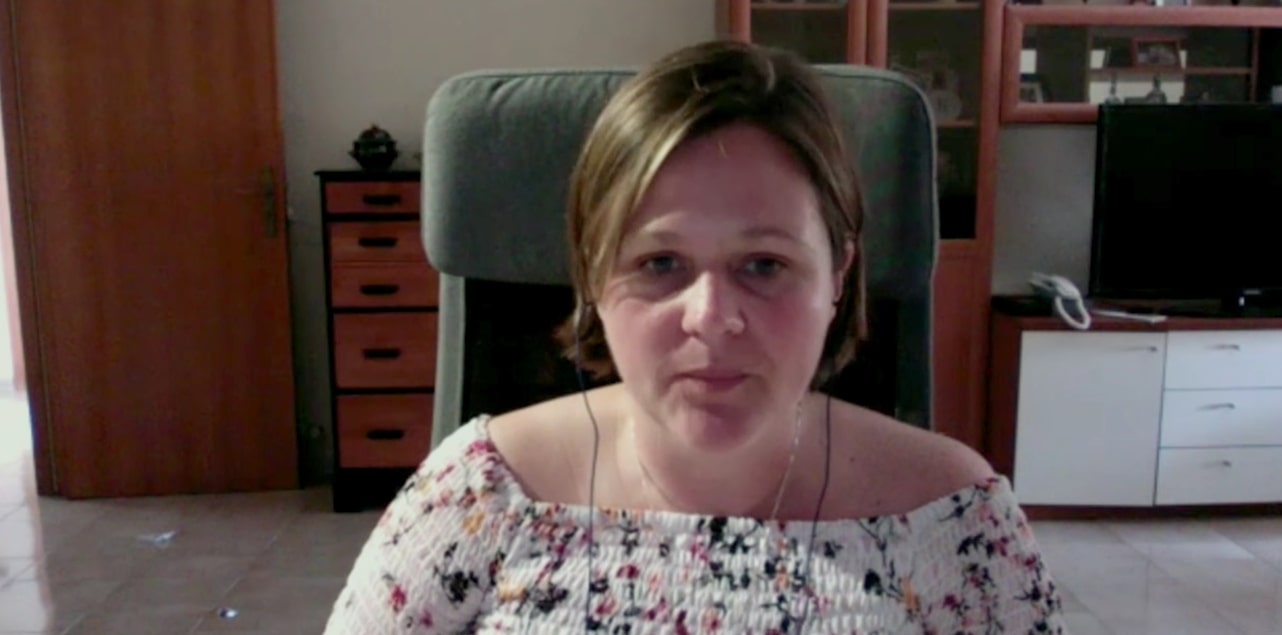 Though little did Christine know that her drastic, intense self-improvement journey would ignite a fire in her to help others too, driving her to enroll in Twin Flame Ascension School in 2016 itself. From there, this Master Certified coach became a part of Mind Alignment Process (MAP) — a sister enterprise of Twin Flames Universe, focusing on fully resolving trauma through various forms of conversation — where she firmly rose the ladder until the Chief Executive Officer (CEO) title was hers. "After my MAP session, I felt great relief and support as I shared what I was going through…," this former Operations Iraqi Freedom (OIF) member shares in a testimony, revealing her own motives.
Christine continues, "What I experienced after having my MAP session with [creator/founder] Jeff was a time where, you know, I just – – I just felt like something shifted within me. I didn't really understand it at first… but I just felt it. What I did was, I allowed myself some space to rest. I watched some old movies and relaxed. I felt a lot of different emotions and feelings coming up, and I allowed them to flow through me. I didn't stay attached to them… cause I remembered them and thought, 'Yeah, we talked about this in my MAP sessions, so that makes sense.' It kind of just clicked for me. We call this upheaval. Really what it is, is a rebalancing of your mind; it's very normal, it's very natural."
Christine is confidently able to say this because she'd gradually begun to not only recognize that some of her choices while in a traumatic state weren't positive but also move on from them. "They were really simple choices," she expressed. "Day-to-day choices that I had been making for 30+ years. None of them supported me anymore. I just didn't feel good doing the same things. So, I allowed myself to make new choices, and as I did that, what I experienced was my entire life transformed." She actually quit drinking for good, found true love with her husband/twin flame Jason, and was able to identify her calling of helping others through this same Mind Alignment Process.
Where is Christine Emerick Now?
From what we can tell, Christine currently resides in Bristow, Virginia, alongside her loving life partner, with whom she also operates her own ascension/life coaching business called As One Guidance. She ostensibly established this back in 2020 and has since managed to juggle its business, her work as a Master Certified Ascension Coach at Twin Flames Universe, plus her responsibilities as the Chief Executive Officer at Mind Alignment Process. As if that's not enough, this former Lieutenant Colonel at United States Army – Soldier For Life is also the Executive Minister of Operations at Church of Union, a position she has proudly held for over 1½ years now.
Read More: Shaleia and Jeff: The Twin Flames Universe Founders Are Now Proud Parents