It was reportedly back around the mid-2010s when Twin Flames Universe started gaining traction across the globe thanks to its teachings, only for its founders to take complete unfair advantage. After all, as carefully explored in Amazon Prime's 'Desperately Seeking Soulmate: Escaping Twin Flames Universe,' Shaleia Clare and Jeff Ender Divine soon turned from love gurus to alleged abusers. Yet for now, if you simply wish to learn more about their lasting interpersonal trajectory — starting right from their first encounter to their current standing — we've got the necessary details for you.
Shaleia and Jeff Divine's Journey
As someone who has always been into spirituality, Shaleia (born Megan Plante) first came across the whole concept of soul-bound partners near 2009 while just trying to expand her knowledge. Though little did she know this would quickly propel her onto a path of self-discovery as she had found herself unfulfilled and unhappy in an engagement, driving her to stop forcing things and relocate. She actually settled in Serona, Arizona, where she consciously stepped further into her endeavor with spirituality while also healing her heart, only to find Jeff (aka Jeffrey Ayan) at the other end.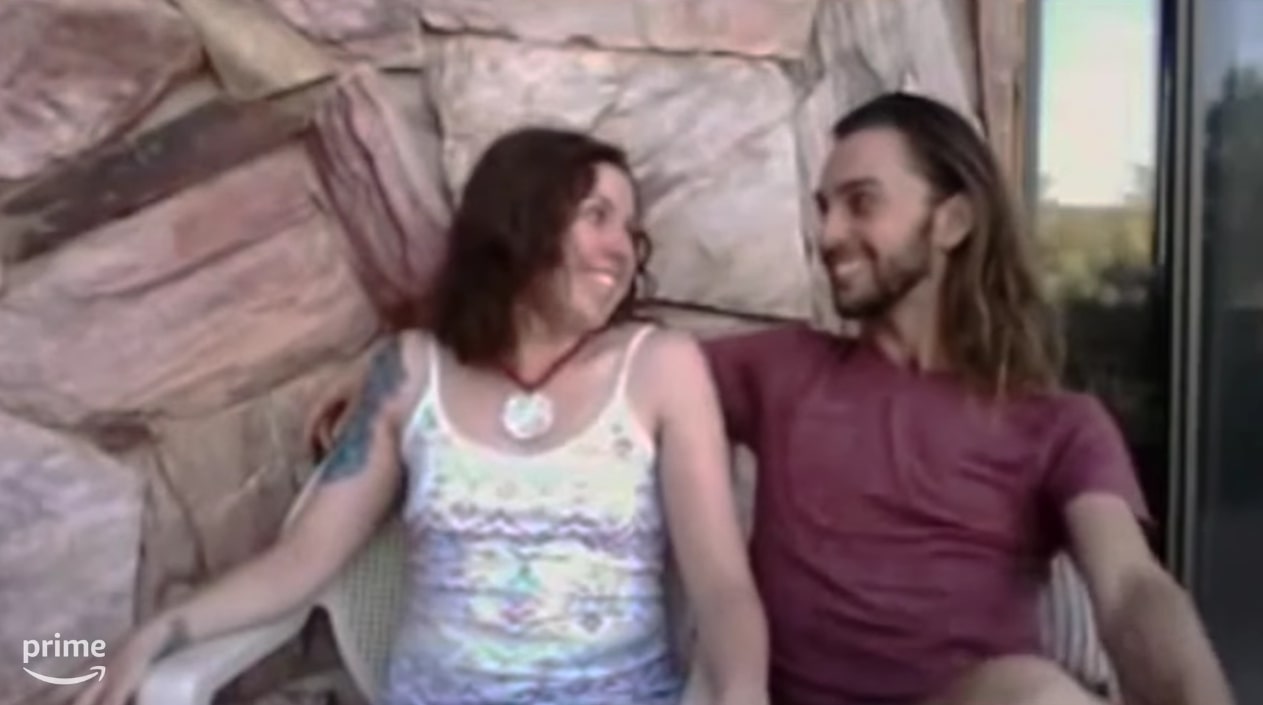 According to reports, Shaleia met Jeff through a mutual friend on Facebook in 2012, and their spark was such they almost immediately began a romantic involvement despite being long-distance. We say long-distance because the former Canadian native was serving in a hair salon as well as studying with a spiritual teacher, whereas the latter Michigan native was running an Airbnb in Hawaii. They thus dated online for four months before he traveled to physically meet her for the first time, but she had already come to believe he was her soul-bound/Twin Flame within this brief period.
As per Shaleia and Jeff's accounts, these long days of not even getting to explore their intimacy were not easy, yet they'd committed early on since they knew what they had could be extra special. This meant exclusivity plus allocating at least two hours (which usually extended to 5-6) every evening to talk over Facebook, the phone, or Skype so that they could keep their connection alive. Then came their face-to-face meeting, which was excitingly nerve-wracking for both of them, just for it to be something out of a movie as their emotions were riding high with the sense they'd finally found their forever.
In fact, in the couple's own words, Shaleia felt as if "there was more intimacy in their eye contact… she was able to read [Jeff's] body language more clearly. It was like the difference between listening to an album on your computer versus going to see the band live." On the other hand, he "felt like he had won the jackpot, like he was the nerdy kid who won the cutest girl in school. He felt so blessed, honored, and lucky he got to be with this woman." Therefore, with her beau wholeheartedly believing the same thing as her once she introduced him to Twin Flames, she soon relocated to Hawaii to be with him.
It was there that Shaleia and Jeff established a couple's blog called Awkaned Intamacy to start spreading their message of divine love, only to return to the latter's home state a short while later. That's when things really kicked off for them as they evolved their work into Twin Flames Universe before tying the knot on January 12, 2016, following a rather brief engagement. Then, as their relationship grew closer, their work evolved, and with her being the spiritual connection to his business mind, they kept evolving the institution to new heights – heights that enable them to price their products/services for thousands of dollars.
Are Shaleia and Jeff Divine Still Together?
It's been more than a decade since Shaleia and Jeff first came across one another, but their bond remains stronger than ever to this day – in fact, they're now parents to a beautiful young little girl by the name of Grace Violet Divine. They've actually struggled a lot through the years, from being near broke to a miscarriage in 2014 to accusations of abuse, but they've always managed to make it out of the other side hand in hand through open communication and understanding. Plus, in their own words, they have their roles in their relationship and that's what they choose to follow every single day so as to maintain a stable balance between them.
As for their current standing, it appears as if Shaleia and Jeff still reside in their $850,000 mansion just outside of Traverse City, Michigan, where they're often surrounded by followers too. They also still continue to serve as founders of Twin Flames Universe, where they often refer to themselves as Mother Christ and Father Christ, indicating they are in fact comparable to Jesus. In fact, they even believe their daughter is the "princess of all Creation," and so they don't mind showing her off to their thousands of followers – at the moment, their private Facebook page has nearly 58,000 followers. Coming to their plans for building a ranch nearby where all their followers could reside, well, unfortunately that's unclear at the moment.
Read More: William Plante: Where is Shaleia Divine's Dad Now?