Following Oxygen's 'License to Kill' and CNBC's 'American Greed,' the tale of Christopher Duntsch, aptly dubbed to be "Dr. Death," is being profiled on Peacock in a crime-drama miniseries titled after his nickname. This eight-part show examines how the sinister physician handled his ethical oath the same way he treated his patients — with malice and gross negligence. After all, as Dr. Death depicts, Christopher did harm 33 out of 38 patients in two years. A couple of them were left paralyzed, while another two lost their lives. So now, let's find out more about him, shall we?
Who is Christopher Duntsch?
Christopher Duntsch was born in Montana on April 3, 1971, yet he grew up in Memphis, Tennessee, where he dreamed of playing college football and hopefully turn it into a career. Unfortunately, after he finished high school, he could not do so in either Millsaps College or Colorado State University. Hence, he returned to his hometown, but since he'd already exhausted his athletic eligibility, he began to study neuroscience. Christopher earned his MD-Ph.D. from the University of Tennessee Health Science Center, but he had focused primarily on the Ph.D. portion of his degree.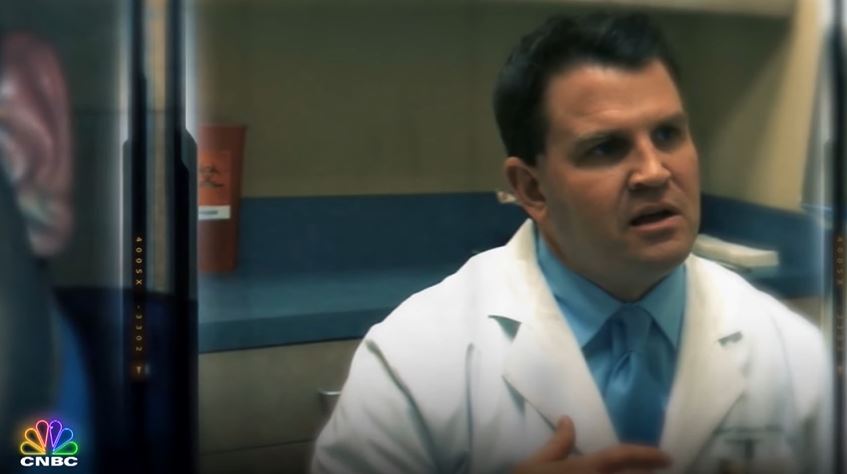 In other words, although Christopher was excellent on paper, the practice aspect was entirely different. It's been reported that he was suspected of reveling in cocaine during his fourth year of residency, so he had to attend an impaired physician's program before he could return. More importantly, however, Christopher completed his residency having participated in less than 100 surgeries, ten times below the expected standard. Yet, as he had done all of his training, including a spinal fellowship, he had the perfect resume for a doctor.
In 2010, Christopher relocated to Dallas, Texas, and managed to secure a job as a minimally invasive spine surgeon, partially owing to the numerous medical papers in his name and his stem-cell research. But the impression he made on his co-workers was not that great, particularly because of his boastful nature and tendency to appear cocky instead of self-confident. A while later, Christopher's actual skills came to light as many of his patients were maimed, and one even bled to death. Because hospital officials were growing concerned, he resigned rather than get fired.
If Christopher had been terminated, the National Practitioner Data Bank would've received his reports for potential red flags. But since he was not, he landed a temporary privilege post with Dallas Medical Center. Within a week, though, the institution dismissed him as a patient lost their life, and another was severely injured. They, too, had wondered if Christopher was under the influence at work, but he wasn't reported due to the temporary nature. Upon noting his past when he applied for a job, only the Methodist Hospital notified the authorities. Yet, he still found work and hurt others.
Where is Christopher Duntsch Now?
Christopher Duntsch's medical license was suspended by the State Board after heavy lobbying from his former colleagues and wounded patients on June 26, 2013. They'd requested an investigation into his matter, deeming him to be a threat to the general public. Thus, his license was revoked for good on December 6, 2013. He subsequently moved to Denver, Colorado, and declared bankruptcy. Christopher was charged and arrested for a DUI in the area. He was also taken for a psychiatric evaluation and arrested in Dallas for shoplifting. Criminal charges were what people wanted, though.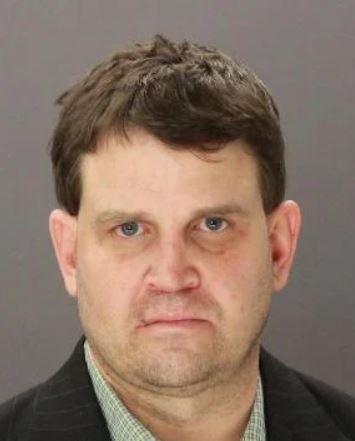 In June 2015, months before the statute of limitations ran out, Christopher was apprehended and indicted on six counts of aggravated assault with a deadly weapon, five counts of aggravated assault causing severe bodily injury, and one count of damage to an older person. He stood trial about a year later, and his former co-workers testified against him, indicating that his actions were intentional. Christopher's defense was that he hadn't realized his inadequacy until he heard experts talk about it to the jurors. Thus, he blamed the hospitals for oversight.
In the end, because of a 2011 e-mail where he'd boasted that he is "ready to leave the love and kindness and goodness and patience that I mix with everything else that I am and become a cold blooded killer," the jury took just four hours to find him guilty. On February 20, 2017, he was sentenced to life in prison, and the Court of Appeals affirmed this in 2018. Therefore, today, at the age of 50, Christopher is incarcerated at the O. B. Ellis Unit in Huntsville, Texas, where he's expected to remain until his parole eligibility date in July 2045, when he will be around 75.
Read More: Where is Dr. Death Filmed?