With Netflix's 'Jewish Matchmaking' living up to its title and its parent production in every way imaginable, we get a complete insight into what relationships for Judaism observers is really like. After all, it revolves around a group of hopeful singles as they strive to find their forever love through the age-old, traditional concept of shidduch (arranged dating for the purpose of marriage). Amongst them was thus Cindy Seni — so now, if you simply wish to learn more about her, her background, as well as her connection with potential match Daniel, we've got the details for you.
Cindy and Daniel's Jewish Matchmaking Journey
From the moment Cindy first came across our screens with her doe eyes, bright smile, and eloquent style, she made it clear that she was not one to ever bow down because she knew her worth. Yes, closing doors on things is a little hard for her due to the finality of it all, yet she did indicate she'd only bow for her faith — the reason she'd relocated to Israel from Canada four years ago. The truth is she's actually a blend of Italian, Tunisian, and Turkish but was born in France, from where her family had made the move to Great White North years prior owing to antisemitism.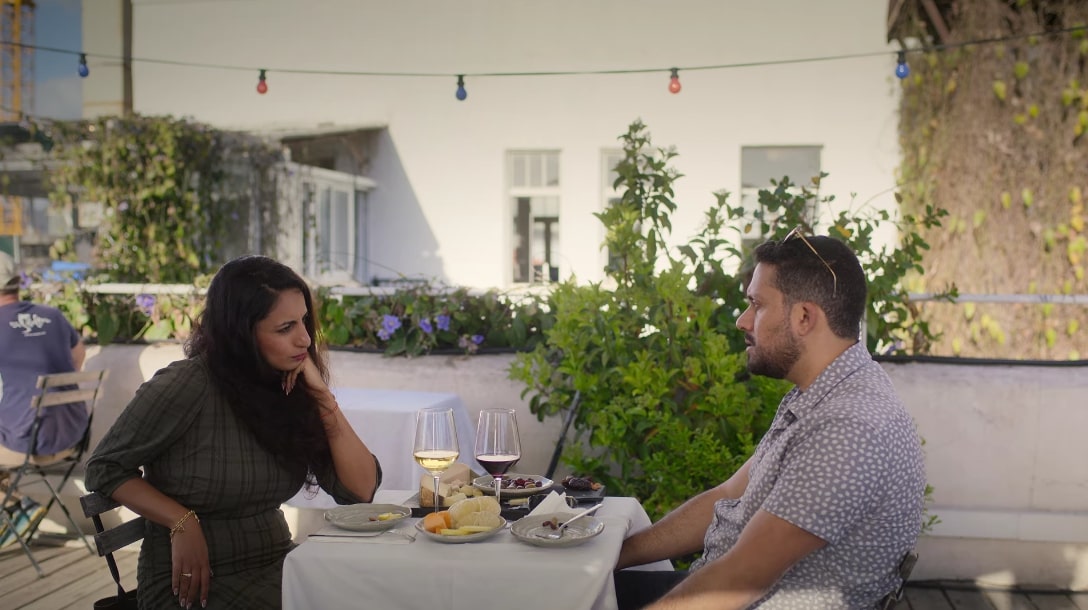 It hence comes as no surprise one of the first things on Cindy's criteria list for a soulmate was for him to have a strong bond with his heritage and his religion — she wanted him to be practicing. Though she did admit she's pretty open-minded, doesn't necessarily dress modestly, and has a past, meaning him being on the same wavelength as her in terms of worldview was important too. Then the fact she understood she needed to stop comparing men to her ex was a sign of her own personal maturity, but she also couldn't help it as they'd ended their long-term relationship recently.
Nevertheless, when matchmaker Aleeza Ben Shalom presented Cindy with 34-year-old tech engineer Daniel, she agreed to meet with him despite her belief most men from Tel Aviv are players. Their ensuing first date at an art gallery was thus definitely awkward at times, especially as even he didn't hesitate to make it known he found such things rather dull as he didn't understand them. Yet there was an undeniable shift in their energies as they later sat down to talk in a cafe, just for their common ground in terms of family orientation as well as future expectations to come to light.
Are Cindy and Daniel Still Together?
Cindy's consent to a second date with Daniel was honestly not much of a shock considering everything they'd already covered, but his tardiness followed by her reaction to the same was. The fact he hadn't even sent a courtesy message to inform her of his delay or have a solid explanation behind it gave her the ick, so the last straw was his "old-way," alpha stance on adoption. These facets actually made her realize that not only did her values not align with the Telavivan in any way, shape, or form, but she was also still hung up on her ex, driving her to part ways with him for good.
Therefore, of course, Cindy and Daniel have not rekindled their connection to get into a romantic involvement again; they just seem to be focusing on their respective careers these days. From what we can tell, while the latter continues to serve as a renowned tech engineer in Tel Aviv at the moment, the former is an actress, writer, content creator, and social media specialist based in Jerusalem. Though we should mention that Cindy appears to be growing quite close to her 'Jewish Matchmaking' co-star Noah Del Monte right now, as seen above, which we're honestly over the moon about.
Read More: Are Harmonie and Ben From Jewish Matchmaking Still Together?