If there's one thing absolutely nobody can deny, it's that Netflix's 'Jewish Matchmaking' breaks all bounds of how the world views Judaism community and every love relation within the same. That's because it revolves around premier matchmaker/Jewish dating guru Aleeza Ben Shalom as she strives to help singles from across the United States and Israel find their forever mates. Amongst them was actually the incredibly headstrong, independent, as well as open-minded Cindy Seni — so now, if you wish to learn more about her, we've got the essential details for you.
Cindy Seni's Jewish Matchmaking Journey
Although Cindy hails from 9 different backgrounds, she mainly describes herself as a blend of Italian, Tunisian, and Turkish due to their dominance in not just her genes but also her character. After all, she's a standout in looks, a little stubborn in her ways, and determined whenever a clear goal is set (by herself or others), as evidenced throughout her stint in this original production. The primary example of this is the fact she had relocated from Canada to Israel around the late 2010s against her family's initial wishes since she didn't have a job, a husband, or any savings.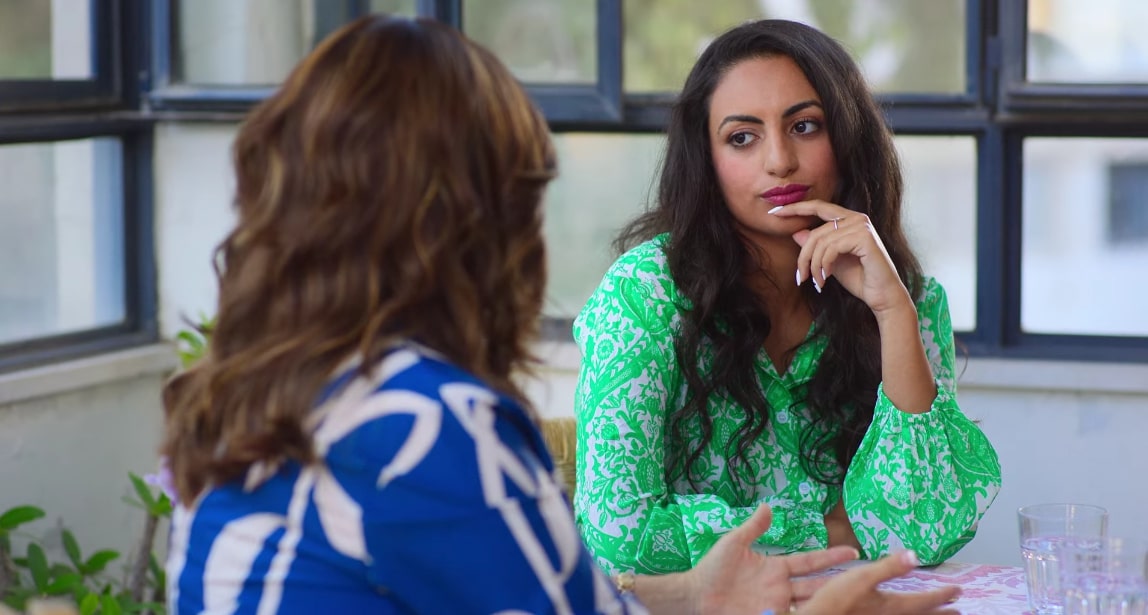 "I think a lot of men who are not necessarily confident enough in their own self find someone like me very threatening," the extremely observant 27-year-old said at one point in the series. "[It's] because I am confident, I know what I want, and I stand out from the crowd." The fact she has a strong connection with both her heritage and her religion ostensibly plays a significant role in this as well, especially as she admittedly expects her soulmate to have it too. However, arguably the most important criterion was that he be on the same wavelength as her in terms of worldview owing to her being modern and having a past despite her active devotion.
It thus comes as no surprise that when matchmaker Aleeza presented her with 34-year-old tech engineer Daniel, she agreed to meet him even with the belief most men from Tel Aviv are players. Their ensuing first date at an art gallery was hence intensely awkward at times, particularly as he didn't even hesitate to make it known he found such things boring since he didn't understand them. Yet, there was a shift in their energies once they sat down to talk in a cafe later on, just for their common ground in terms of family orientation as well as future expectations to come to light. So, they did agree to hang out, just for things to then crumble apart.
Where is Cindy Seni Now?
The fact Daniel was late for their second date, had failed to send a courtesy message regarding the same, and didn't even have a solid explanation behind it gave Cindy the ick. Therefore, as soon as he made his "old-way" alpha stance on adoption clear, it became apparent to her they wouldn't be able last owing to their values not aligning and her still being hung up on her ex. The truth is she and her ex-boyfriend had broken up relatively recently following three years together, where they'd seemingly even discussed tying the knot, settling down in a good home, and building a family through biological as well as adopted kids alike.
Coming to Cindy's current standing, from what we can tell through her social media platforms, it appears as if the Modern Orthodox turned Traditional Jew is still single at the moment. She does seem to be getting close to fellow 'Jewish Matchmaking' star Noah Del Monte (also from Tel Aviv) these days, but neither of them has confirmed or denied anything as of writing. In other words, all we know for sure is that the now-28-year-old is still based in Jerusalem, where she serves as a content creator, influencer, social media specialist, video editor, voiceover actress, as well as a writer.