As a podcast episode living up to its title in every way imaginable, 'Crime Junkie: Mysterious Death of: Clarence Roberts' can only be described as equal parts baffling, intriguing, and haunting. That's because it delves deep into the way there have always been several unanswered questions regarding this entire matter, with the primary one being precisely when he really passed away. So now, if you simply wish to learn more about it — a specific focus on his background, the circumstances surrounding his demise, as well as its ensuing investigations — we've got you covered.
How Did Clarence Roberts Die?
Although a proud Brown County, Indiana, native who'd served in the Army during World War II and was even elected Sheriff in 1950, Clarence didn't particularly lead a happy life by the late 1960s. The truth is this well-respected community member had soon started running a hardware store alongside his brother Carson, but it just led to them incurring losses in a way they'd never imagined. Their shop in itself was actually successful, yet the former reportedly spent well beyond his means to lead a rather lavish lifestyle in the company of his wife Geneva, driving them into bad debt.
Clarence did seemingly attempt to make things alright by selling off the store and investing those funds into an apartment building as well as several grain elevators, but alas, neither panned out. Therefore, by the time 1970 rolled around, the Roberts family was in such crisis it was evident to everyone around them — still, the patriarch was able to secure a nearly $1 million life insurance policy. Though nobody could've ever conceived this would come into play shortly thereafter as there'd be a fire at their residence on November 18, and he was last seen alive (by his dad) much prior.
According to reports, when first responders navigated the rubble upon hosing down this massive blaze, they discovered signs of arson plus a body; a charred male body with almost nothing left. There was a sole tooth in the remains, Clarence's 33rd-degree status Masonic Lodge ring was strewn nearby, a melted shotgun was across the body, and there were heavy traces of gas; that's it. All of this initially made investigators believe the 52-year-old married male (3 decades) had taken his own life owing to the family's financial situation, yet an autopsy revealed something else entirely.
Not only was there not a single gunshot wound anywhere on this burned body, but the cause of his death was actually carbon monoxide poisoning from before the fire, indicating he'd been killed. Moreover, Clarence still had many of his natural teeth despite getting some work done for partial dentures, so it made no sense for there to just be a sole tooth hanging by a thread in his remains. There's also the fact this male had type AB blood and one kidney, whereas medical records marked the Roberts patriarch had both his kidneys with type B blood, making it seem like he wasn't this person.
However, as per a 2007 book, Geneva as well as other family members were certain the remains uncovered were that of Clarence due to the ring since it was arguably his most valued possession. Nevertheless, the reality is authorities gradually came to conclude the total opposite — they got the impression this individual was a rather innocent man likely murdered out of pure greed for money. Yet whatever the case may be, we do know Clarence's demise involved a fire — it's only unclear whether it was this one or the one to have occurred precisely a decade later on November 29, 1980.
Is Clarence Roberts Dead or Alive?
Well, according to police documents, a lot of people think Clarence was alive throughout the 1970s because there were reported sightings of him across the world and in various parts of the US. Furthermore, per witness accounts, the former was at a nearby town's bar merely two days prior to the 1970 fire, where he'd been overheard telling a homeless man he needed some odd jobs done. This individual apparently agreed to do them for a reasonable sum, just to collapse within a few steps while they were leaving for unknown reasons — this is when the former army official stated he'd take the man to a hospital, but there's no evidence he ever did.
In other words, it's possible the body found on the evening of November 19, 1990, was none other than this homeless man's, especially as he was subsequently actually nowhere to be found. Though in a strange turn of events, according to the podcast, once the Indiana State Police got involved in this case in 1973, they announced the person to have passed was, in fact, Clarence. They'd reviewed everything up until this point and had learned that a wallet recovered from the scene had the latter's emergency information in full, which mentioned his blood type as AB, yet his wife Geneva was still not granted any payout from his life insurance.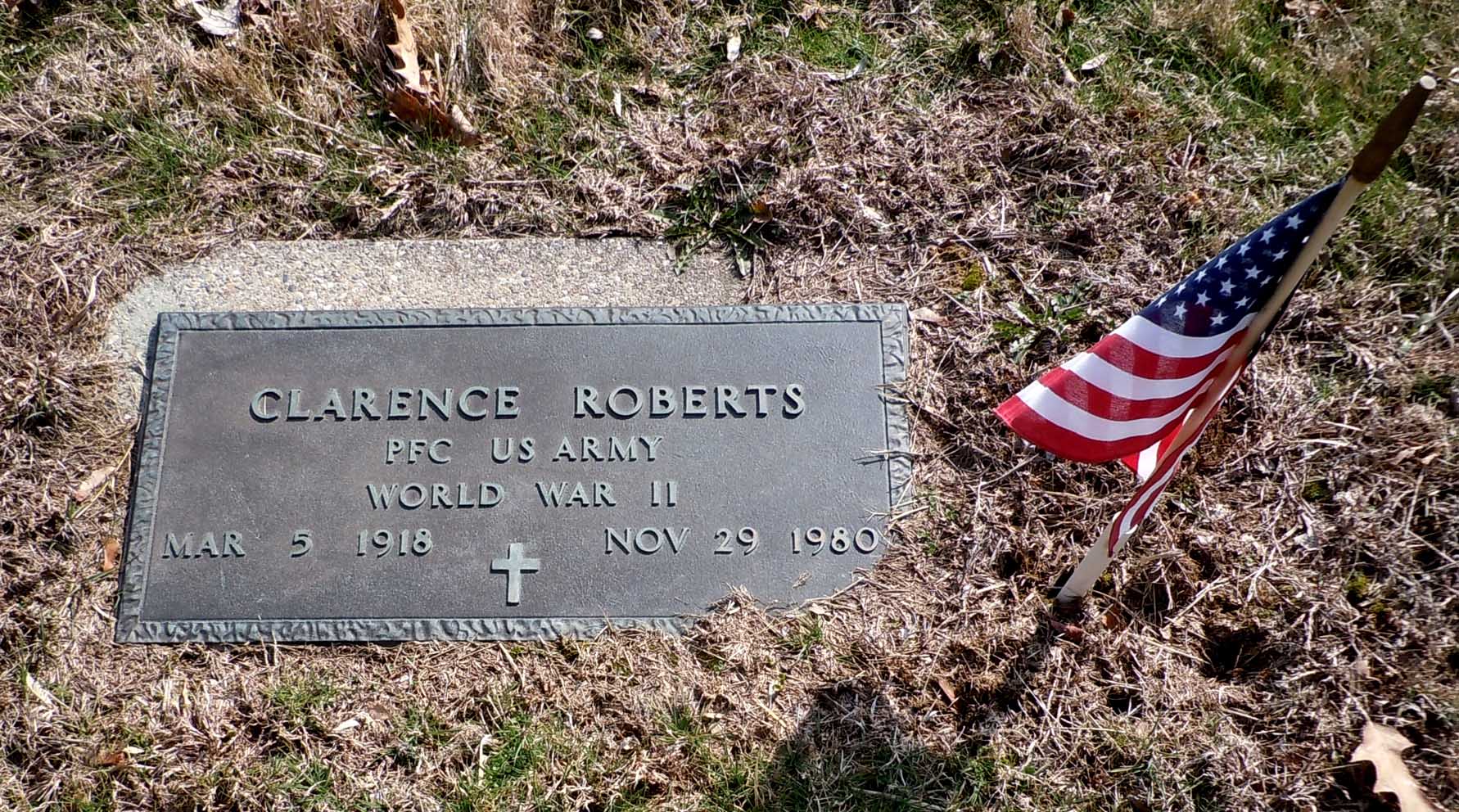 Thus returned the belief the late person was not Clarence, especially as reports of a mysterious man coming in and out of Geneva's home without ever showing his face gradually came to light. Even when friends or family went over to her new home, they were rarely allowed to step inside; she usually spoke with them on the porch or the yard no matter how long the conversations took. Plus, she was buying large quantities of beer despite being diabetic and not particularly liking this kind of alcohol — it was possible she was dating someone new entirely, but it was all a bit strange.
It hence comes as no surprise investigators put on a surveillance team outside this new Roberts home towards the late 1970s, only to call things off following a few days when nothing happened. Then, all of a sudden, there was another fire on November 29, 1980, and it was much worse than the one a whole decade prior — there were two bodies uncovered surrounded by a lot more rubble. Lying on a cot in the living room was a burned Geneva, while a male was strewn in the storage room (as if he'd fallen through the upper floor during the blaze), and there were signs of arson again.
As per the podcast, both these remains weren't identifiable at the scene, but an autopsy soon proved the female was 100% Geneva, whereas the male was most likely none other than Clarence. They used X-rays of this man's body and compared them to those of the now possible 62-year-old former army official's previously taken ones, along with dental records, to make this conclusion. Furthermore, these medical experts ascertained that this couple had died from accidental carbon monoxide poisoning from the fire as gasoline was undeniably spread throughout the household.
There's actually, strangely, no information available on this male's blood type, yet we do know he had a high blood alcohol level of .2%, while Geneva has a high blood alcohol level of .3%. In other words, it's unclear precisely what happened on both this fateful day as well as on November 18, 1970, who started these fires, or who even was the other male; this is especially because the Roberts family still believes Clarence died in 1970 whereas the authorities are sure he passed in 1980.
Read More: Donyelle Johnson: Found or Missing? Is She Dead or Alive?