The stories of true crime have never been more popular. A few years ago, a boom in the genre came in the form of 'Serial', a podcast that follows the story of a young man who was convicted for the crime of killing his ex-girlfriend. Since then, the listeners have been prying all sorts of networks to get their hands on the podcasts that tell unique and often macabre tales. There is no gore, you don't see any blood, no violent acts play out in front of your eyes; and yet, the narration is so strong that the descriptions cause a shiver down your spine. For such unsettling stories that delve deep into the darkest sides of human nature, you can check out this special compilation we've come up with. Here's the list of top true crime podcasts. You can listen to several of these best true crime podcasts on iTunes, Stitcher, Spotify or even YouTube for free.
28. True Crime Historian (2016- present)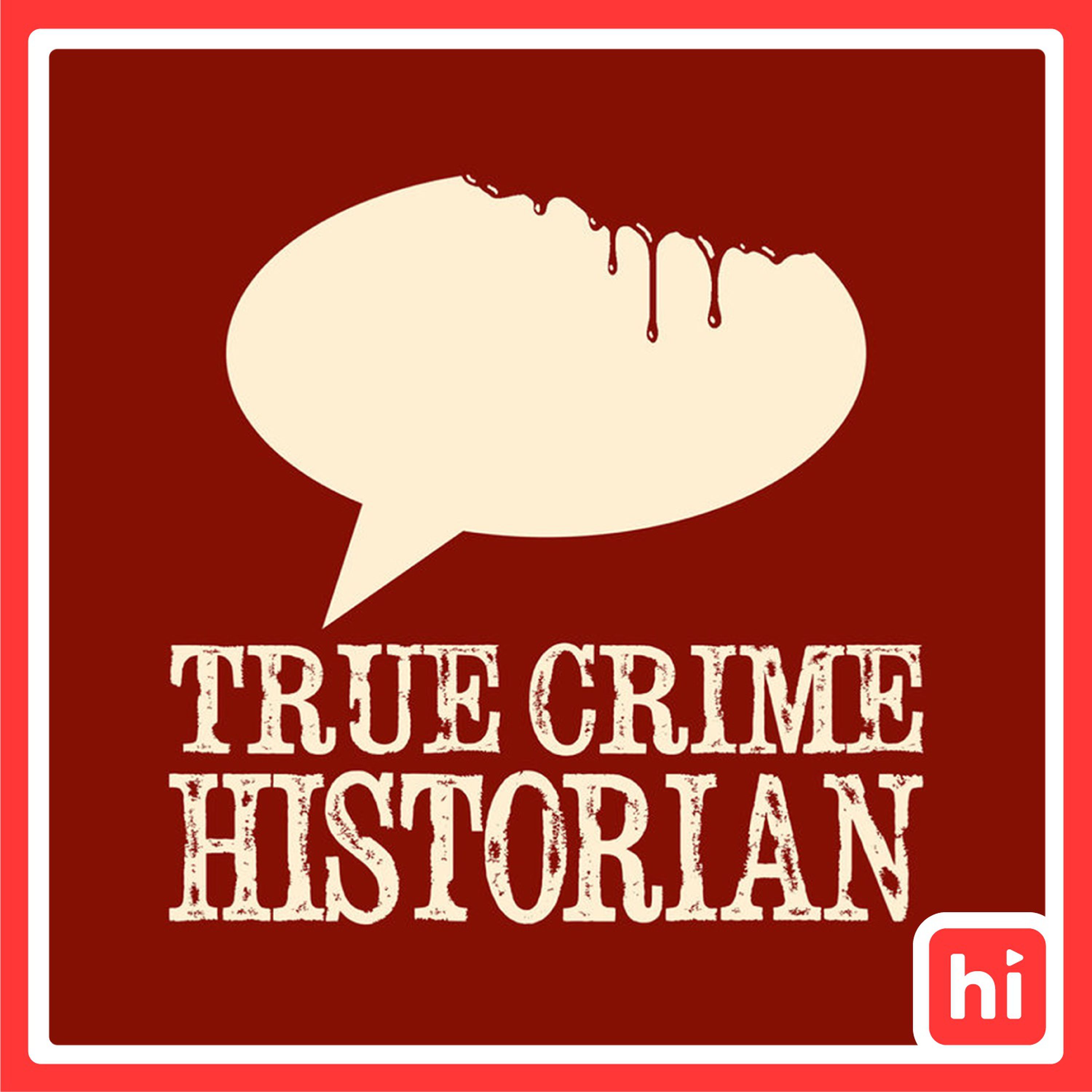 Crime has never been a new thing. As a lover of true crime stories, you wouldn't just be satisfied with the contemporary stories. There have been more horrific killers in the past, more chilling murders that terrified the people and made headlines of the newspapers. In 'True Crime Historian', some of the most famous cases, solved and unsolved, are told and you get to listen to the newspaper accounts to get a clear picture of the public's mindset at that time. Every episode brings an absolute treat. You can catch all its episodes here.
27. Southern Fried True Crime (2017- present)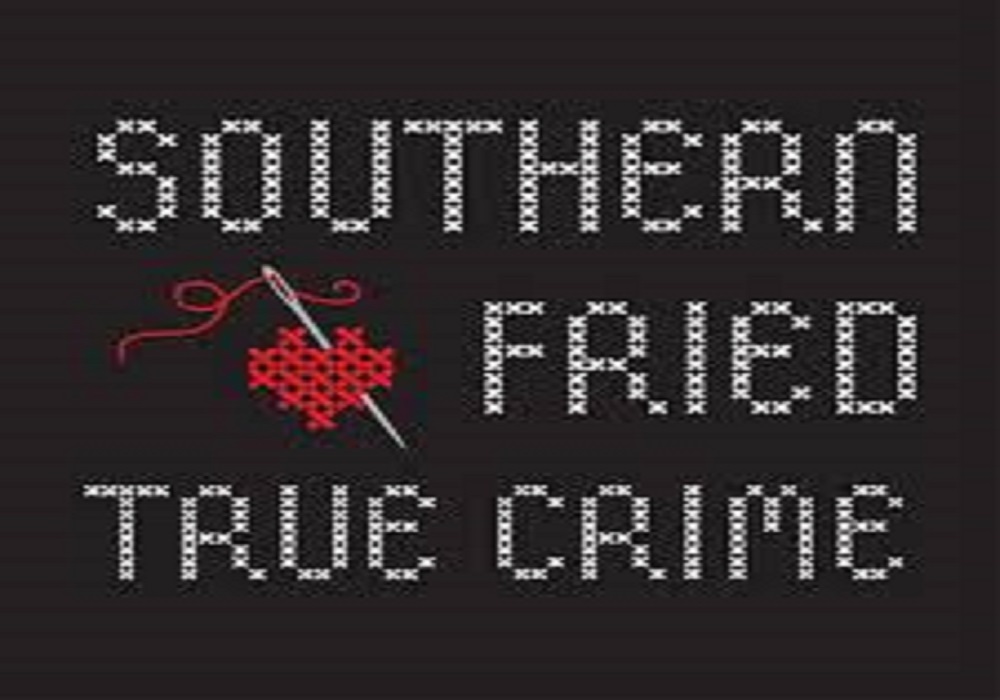 If you harbour specific love for the Southern stories in any genre, then you have a lot of scope in true crime. Hosted by Erica Kelly, the native Tennessean, 'Southern Fried True Crime', follows her quest to uncover as many stories in the South as she can. The quick pace of the stories never allows your attention to swerve. Another point that has made this podcast popular is the emphasis of the host on the state of victims. The narration is great and you get to learn some history in the process. You can listen to all its episodes here.
26. The Last Days of August (2017- present)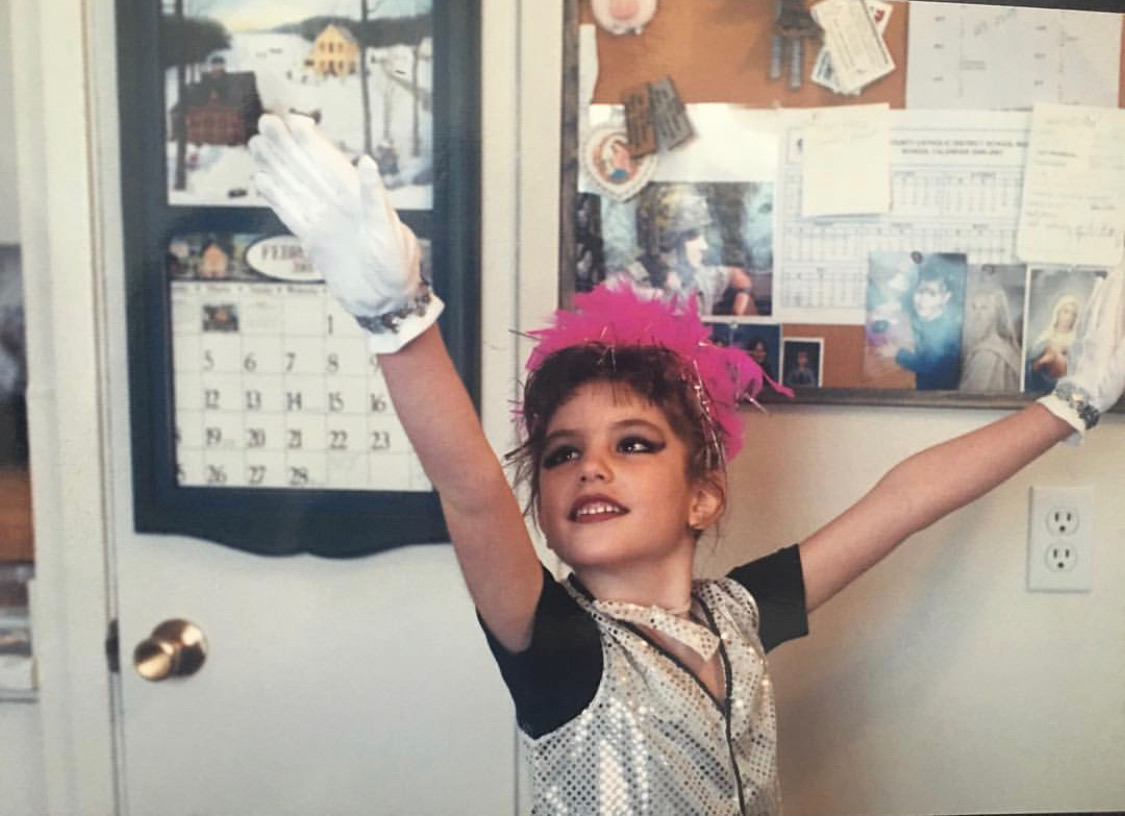 Jon Ronson became a well-known name in the podcast circle after 'The Butterfly Effect'. He returned this year with another podcast that has hooked the true crime fans. 'The Last Days of August' follows the story of August Ames, a 23-year-old adult film star. She died in December of 2017, having committed suicide in a park. The most explainable argument for her taking her life was the cyberbullying she had been subjected to after she made a homophobic tweet. August's husband brought the case to Ronson's attention. As they delved deeper into it, they realised that there were a lot of other factors that drove young August to suicide.
25. Fruit Loops: Serial Killers of Colour (2018- present)
If you are a fan of serial killer stories (but not of the killers, because that would be very disturbing!), and have seen all the documentaries, films and TV shows and listened to all the podcasts, you must have noticed that these killers are mostly, if not always, white. The reason behind this bias in colour is because their stories made more headlines. However, if you are interested in a bit of diversity in the true crime genre, listen to 'Fruit Loops'. You can catch all its episodes here.
24. Most Notorious! A True Crime History (2015- present)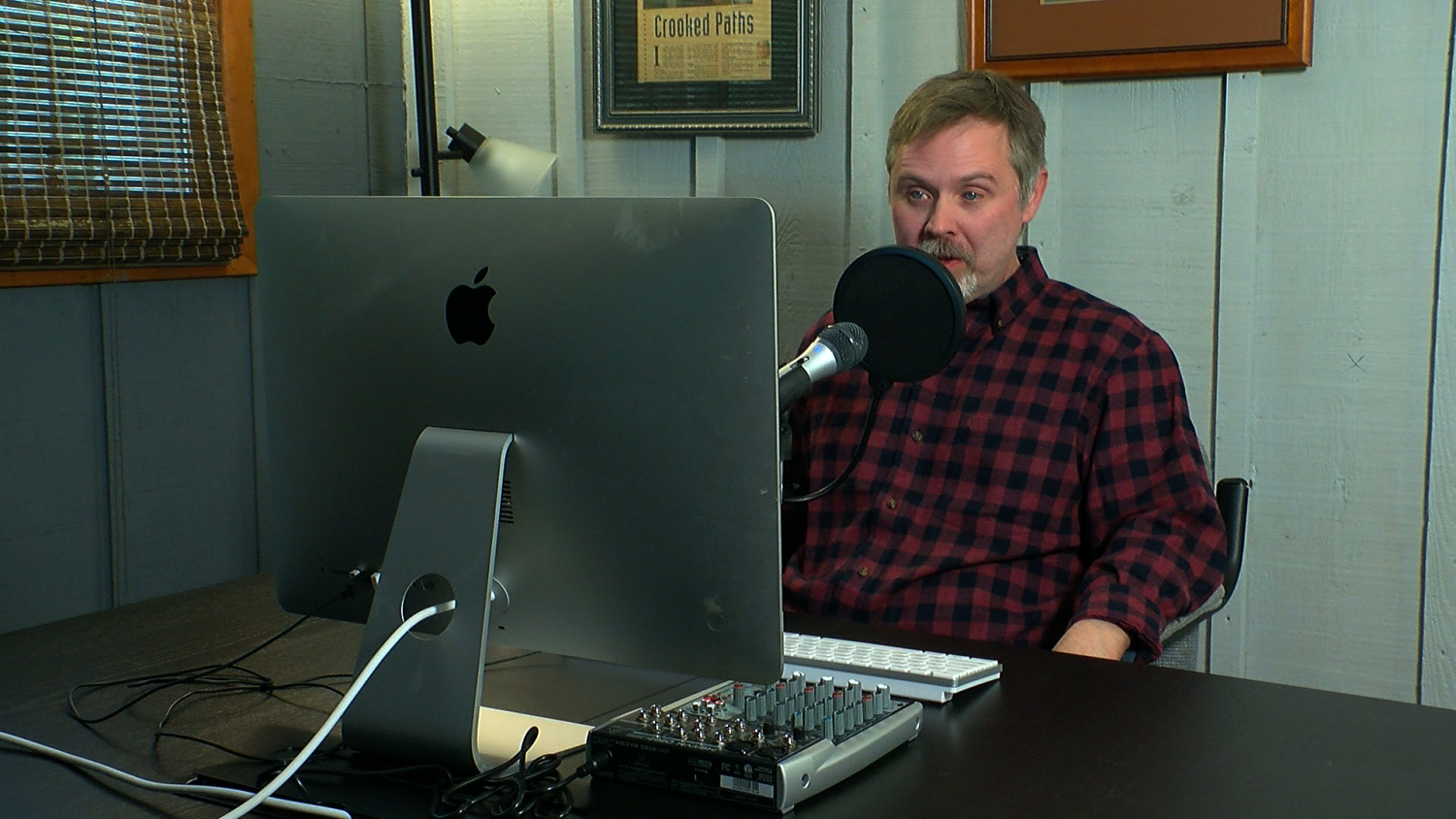 Be it the stories of the infamous Jack the Ripper or the Midnight Assassin serial killer of the late 19th century, Erik Rivenes leaves no stone unturned to bring the stories of some of the most notorious killers in history. In this podcast, he uses the expertise of historians who have spent most of their time researching the subjects of the episodes and the authors who have dipped a toe in their world for the material for their books. Known for its historical accuracy, 'Most Notorious! A True Crime History' can be listened to here.
23. The Trail Went Cold (2016- present)
Of all the crimes that have happened in this world, many find a place in the unsolved closet. When the investigation doesn't lead anywhere, when there is no evidence, no witnesses, the police is forced to call quits on the cases and the files are added to the ever-increasing piles of unsolved mysteries. What happened to the victims, especially the ones who were never found? In 'The Trail Went Cold', host Robin Warder tries to find an answer to that. Listen to the podcast here.
22. Curtain (2016- present)
This Australian podcast is hosted by Amy McQuire and Martin Hodgson and follows the stories of the people who have been convicted for heinous crimes. The reason the hosts go back to examine their cases is that the evidence, the circumstances and the witnesses don't quite add up. The first season starts with an examination of the murder of a woman by Kevin Henry, an Aboriginal man. Race, judicial injustice and negligence become strong factors in these stories. You can listen to all episodes of 'Curtain' here.
21. Darknet Diaries (2017- present)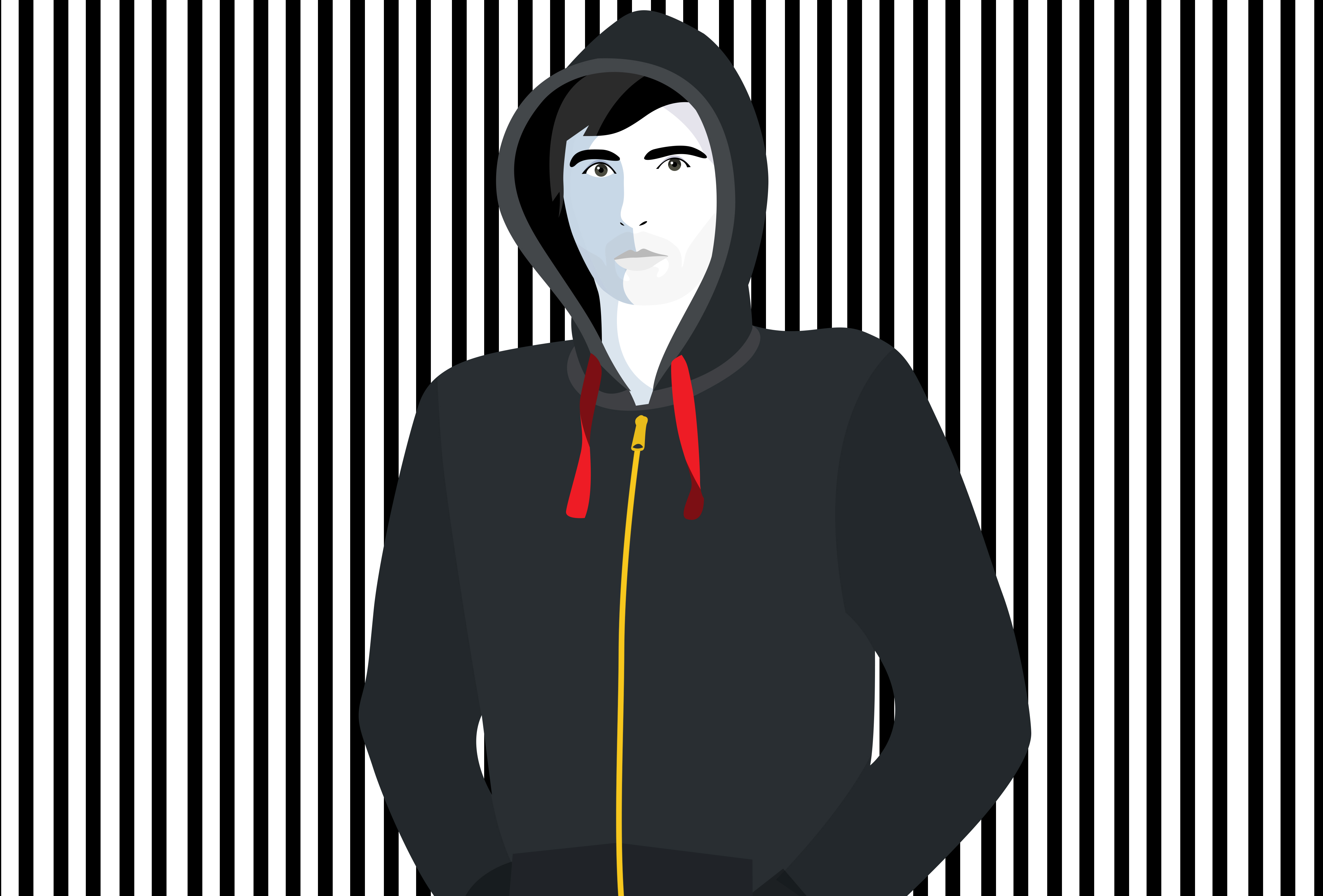 There is no life without the Internet now. Everyone is constantly connected to the rest of the world with their phones or laptops. We have accounts in every social media platform, we have a lot of useful apps in our phones, including the ones that involve our bank accounts. If someone had access to that, they could completely dismantle our lives, or even take it over. 'Darknet Diaries' tells the tales of cyber-crimes. To be truly aware of all the dangers that surround you, catch all the episodes of this podcast here.
20. The Dropout (2019)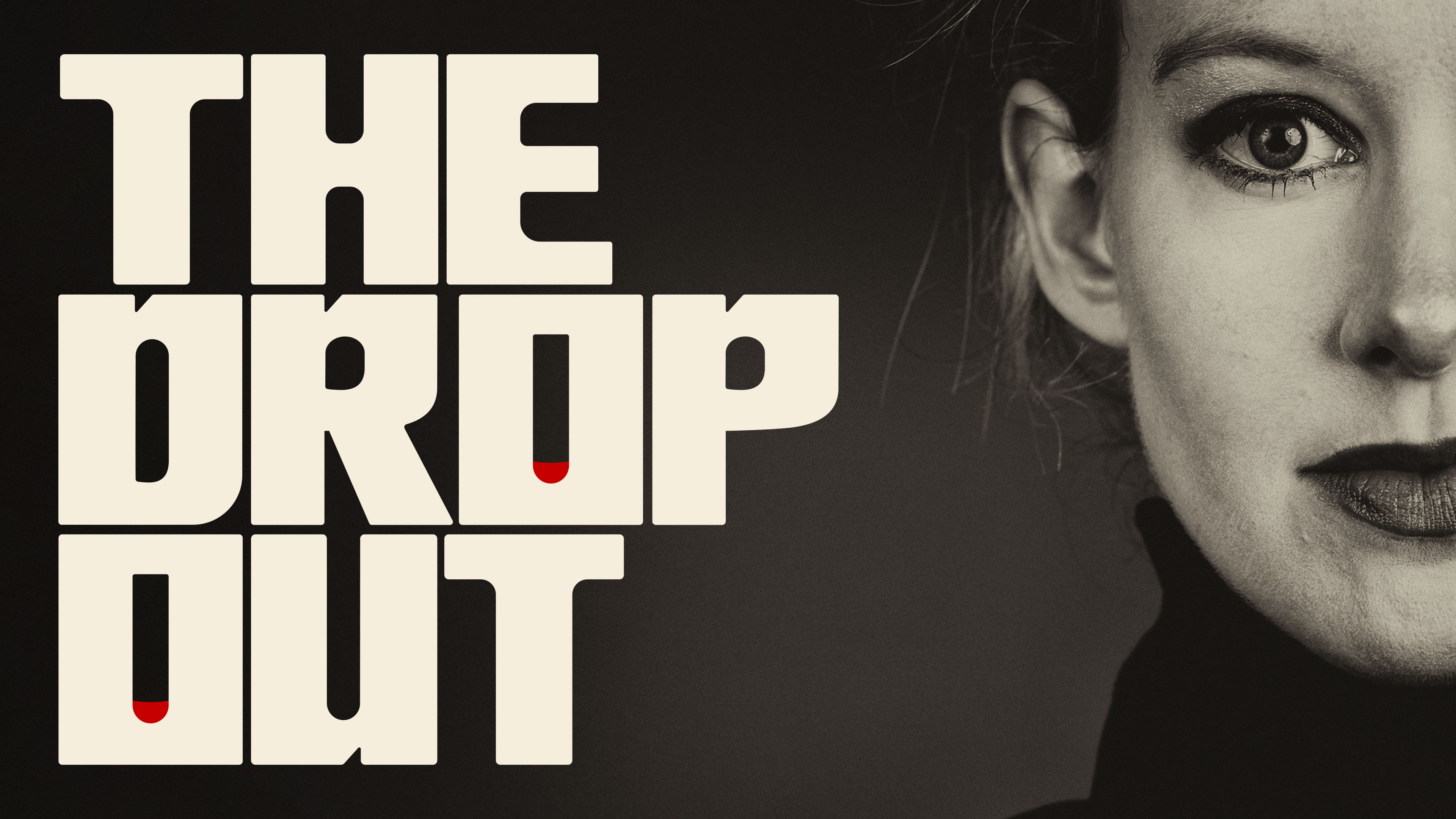 Elizabeth Holmes had been well on her way to becoming a big name, bigger than she already was. Named the youngest self-made female billionaire in the world, she had some revolutionary business ideas that were meant to change healthcare as we know it. But the ideas never came to fruition and things soon went downhill for Holmes as well as for the people who had been associated with her. What exactly happened there? Most importantly, how did she succeed in fooling so many people, all at once? You can listen to the whole story in 'The Dropout' here.
19. 74 Seconds (2017- present)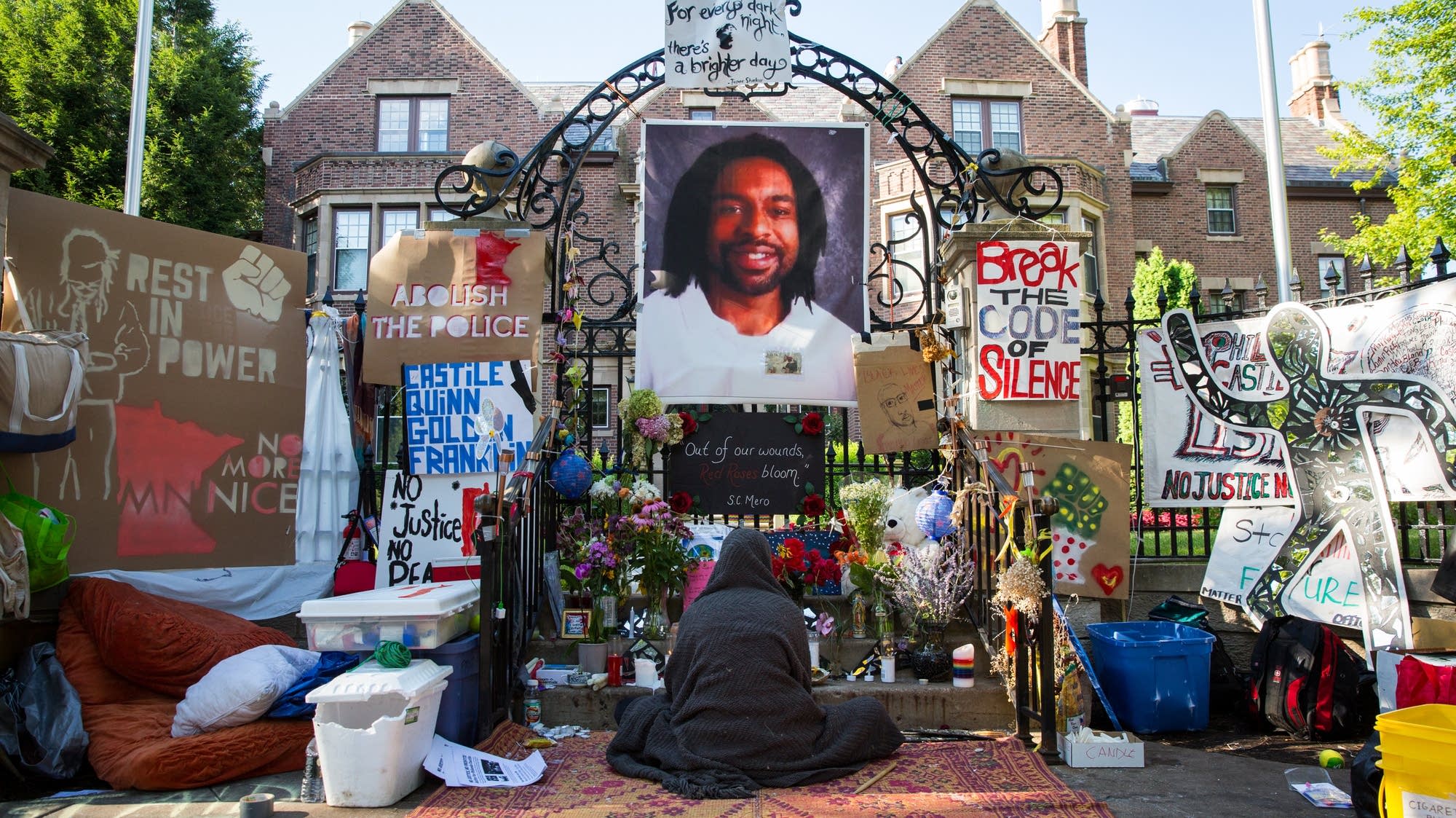 The conflict between police and the people of colour has been a serious issue in the country for a long time. This prevalent injustice went unnoticed for a long time; but these days, the accessibility of social media platforms has made it easier for people to bring these cases to attention. Philando Castile's story was one of those things. In July 2016, the whole world watched his death at the hands of officer Jeronimo Yanez live on their phones. Within 74 seconds, everything changed, not just for the victim, but also for the world. This eye-opener of a case forms the basis of '74 Seconds', and you can catch all its episodes here.
18. The Doorstep Murder (2018- present)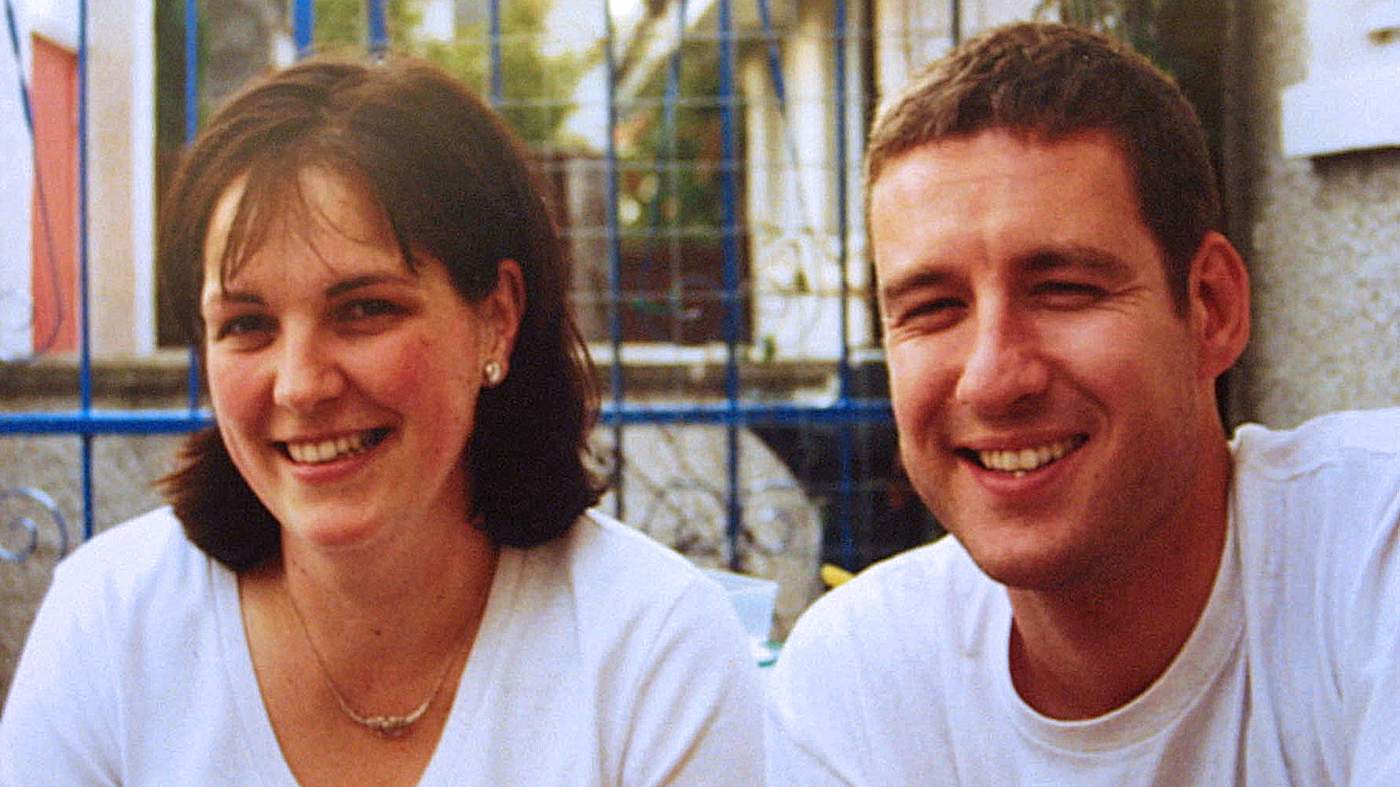 30-year-old Alistair Wilson was a banking manager and lived in the quiet town of Nairn with his wife and their sons. One Sunday night in November 2004, he was reading a bedtime story to his kids when the doorbell rang. His wife opened the door and saw a man who asked for her husband. Alistair left the kids with his wife to meet with the man and returned a minute or two later with an envelope in his hand. After a brief discussion with his wife, he returned to see if the man was still at the door. This is when Alistair was shot dead. The killer was never found. 'The Doorstep Murder' follows this story and you can listen to the podcast here.
17. Root of Evil (2019)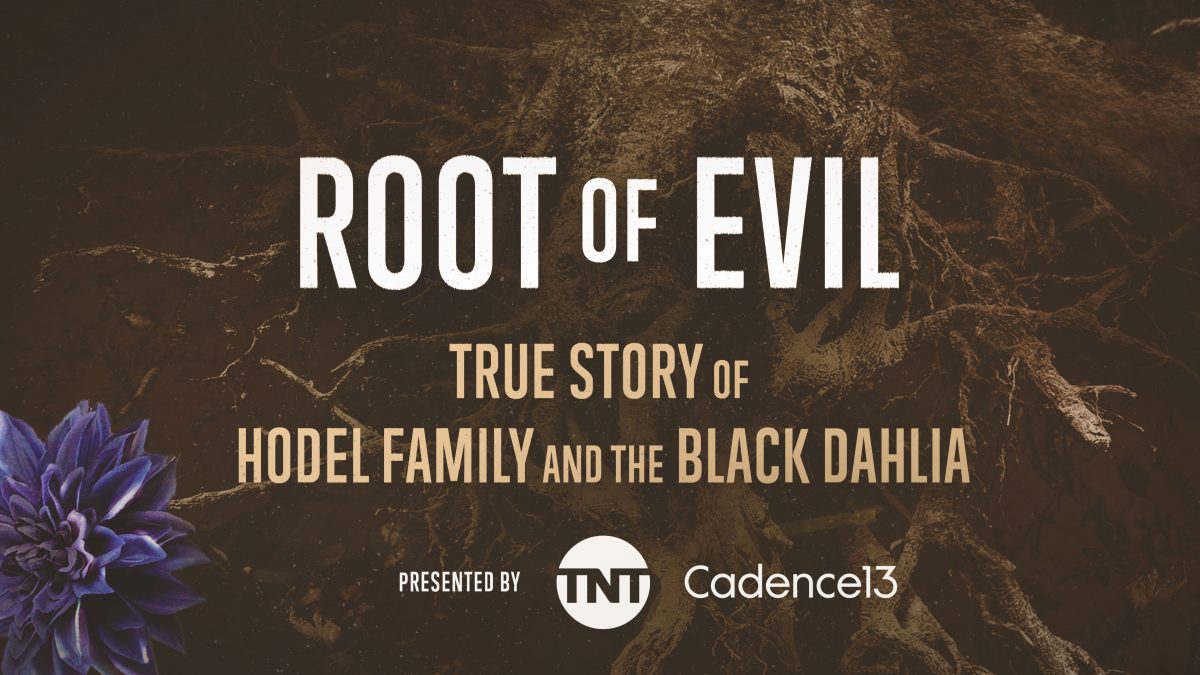 If you have seen TNT's 'I Am the Night', then 'Root of Evil' is a mandatory podcast for you. The show and podcast follow the case of Elizabeth Short. Her death in 1947 became a nationwide phenomenon, and its still unsolved status continues to intrigue many investigators. Dr George Hodel came under scrutiny for the crime, but there were other things about his family that needed to be cleared out first. If you want to know more about it, listen to 'Root of Evil' here.
16. In the Dark (2016- present)

'In the Dark' follows a case that had gone cold for 27 years before it picked pace again and there was something for the police to go forward. It all started with the kidnapping of an 11-year-old boy, Jacob Wetterling. In October of 1989, he was abducted, never to be seen again. The lack of evidence and the inability of the police to lock down any suspects led to the case going cold. But then something happened in 2016. A body was found and everything started to unravel. Catch the whole story on 'In the Dark' here.
15. Jensen and Holes: The Murder Squad (2019)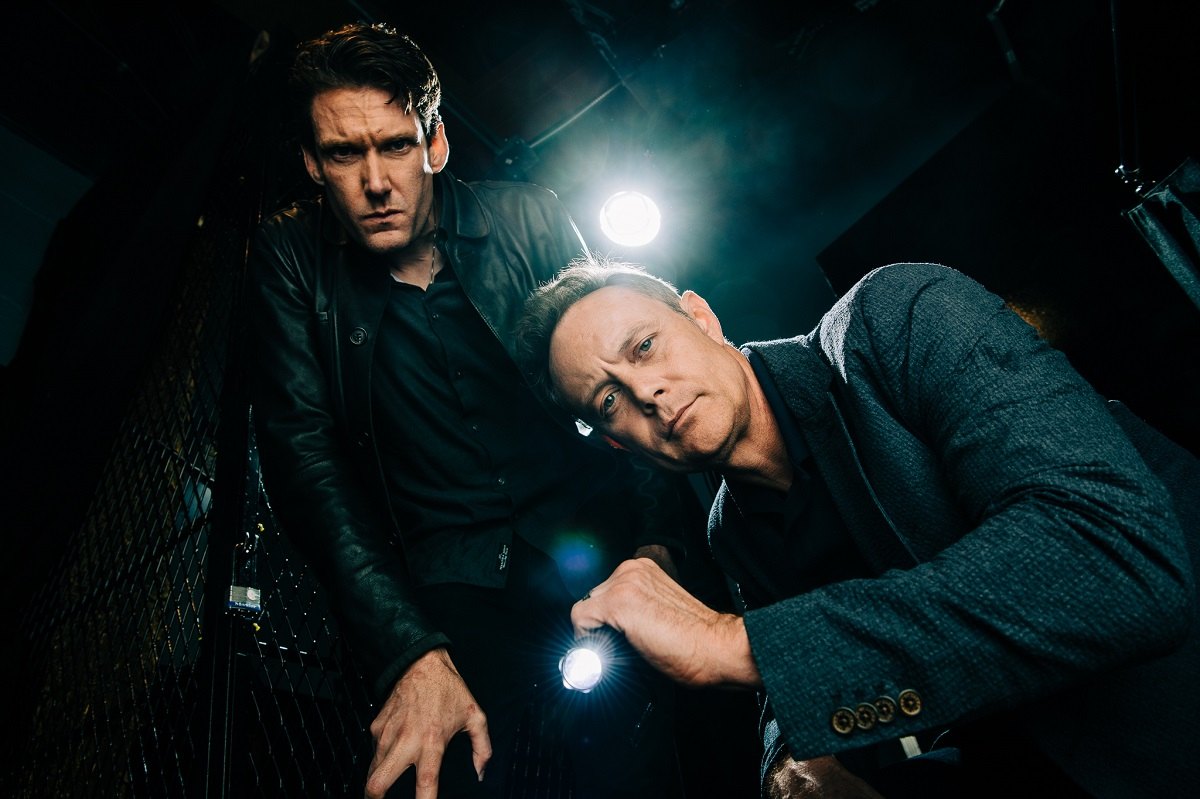 'The Murder Squad' explores the case of a man named Bill Bradford. He would find beautiful women and lure them into a photo shoot, in the guise of which he would take them to the desert and rape and murder them. The measure of an exact number of his victims was taken after the police found hundreds of pictures of his victims. Not all of them have been identified yet. The podcast tries to track down their identities. You can listen to it here.
14. Death in Ice Valley (2018- present)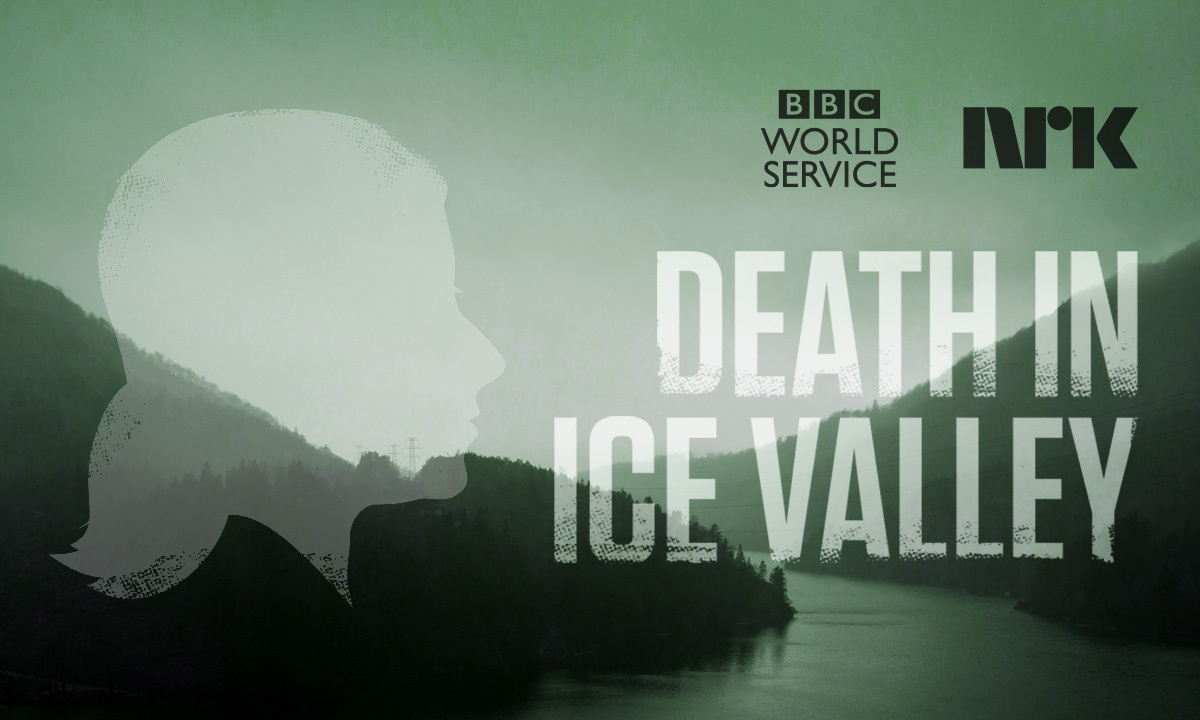 It has been almost fifty years now and the case of a dead woman in Bergen is yet to find a conclusion. In the chilly winters of 1970, two girls found a badly burnt body of a woman. What made the scene of the crime more mysterious was the objects that surrounded her. She came to be known as the Isdal Woman and the answers to her death have been as elusive as the facts of her life. Marit Higraff's investigation of the case caught BBC's attention and it was developed as a podcast. 'Death in Ice Valley' invites its listeners to share their insights and help them solve the case. If you are interested in indulging the detective in you, listen to the podcast here.
13. A Very Fatal Murder (2018- present)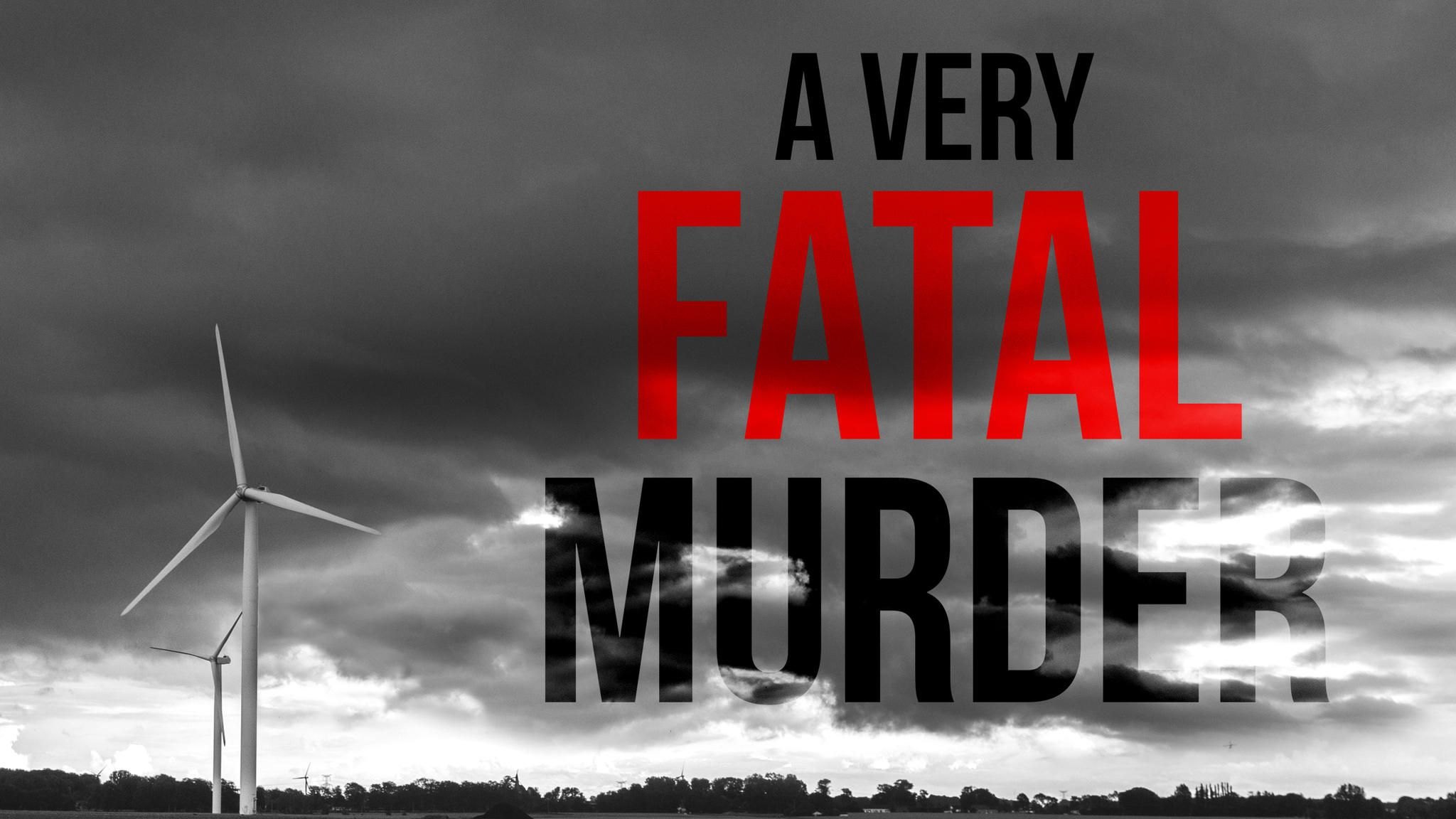 Crime comes in all shapes and forms. There is really no limit on the creativity (no matter how horrid) that some people employ to wreak havoc on others. While some crimes are committed spontaneously, others require meticulous planning. A lot of thought goes into that process and one begins to wonder, what does it take to commit a perfect crime? What even makes a perfect crime? David Sidorov assumes the character of a fictional reporter to go out and find out the perfect murder committed in history. In the process, he stumbles upon some very interesting cases. You can listen to all of them here.
Read More: Podcasts Like Lore
12. To Live and Die in LA (2019- present)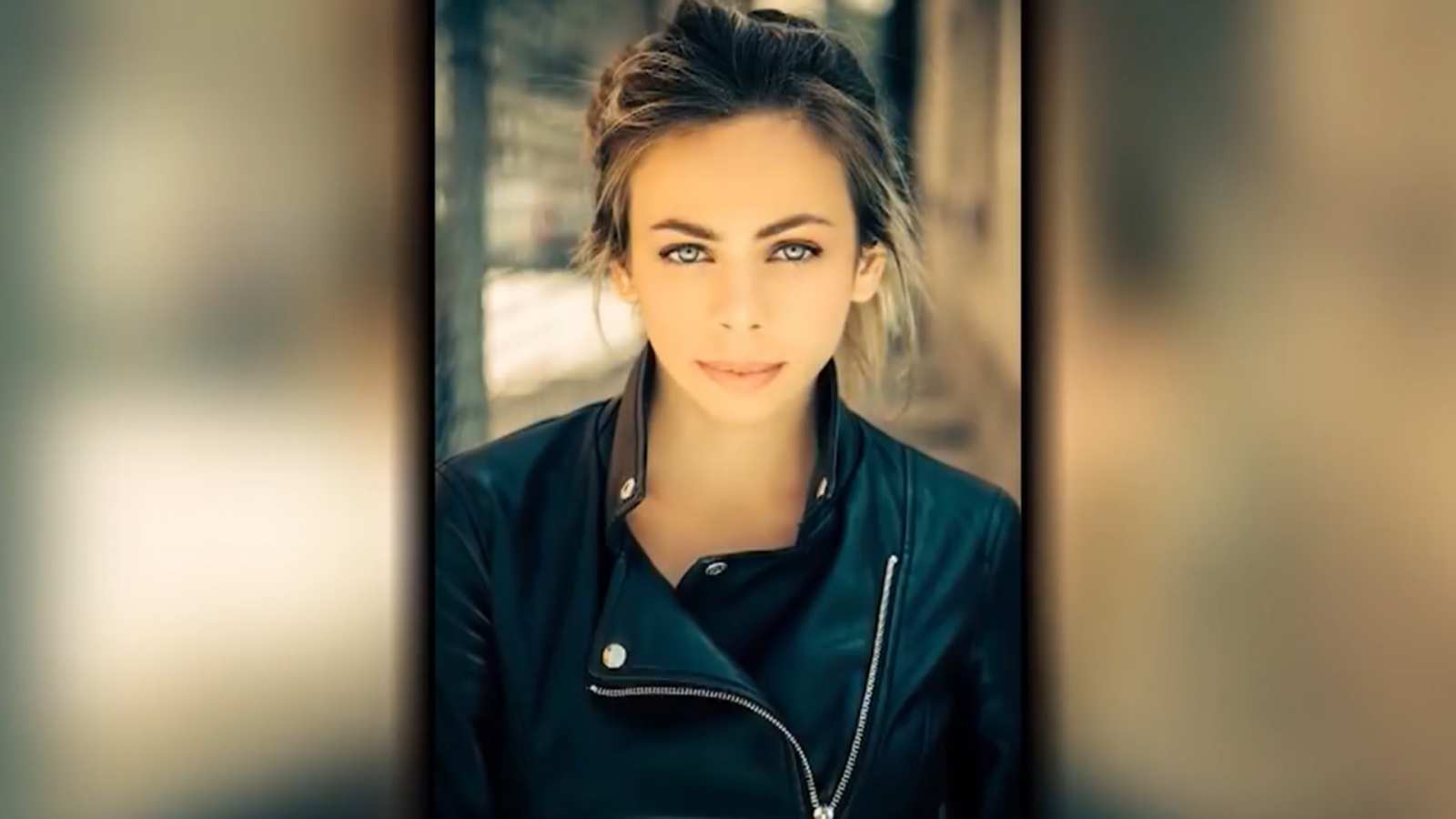 Adea Shabani was a young aspiring actress who lived in LA. She is described as a warm and vibrant personality by those who know her, and that she was an "avid texter". But February 23, 2018, was the last anyone heard from her. She left her apartment with two suitcases and that is the last thing anybody knows about her. Her body was found sometime later in a shallow grave in Nevada County. 'To Live and Die in LA' follows her case and raises many questions about what the police found and what could have actually happened to her. You can listen to the podcast here.
Read More: Best Motivational Podcasts
11. Atlanta Monster (2018- present)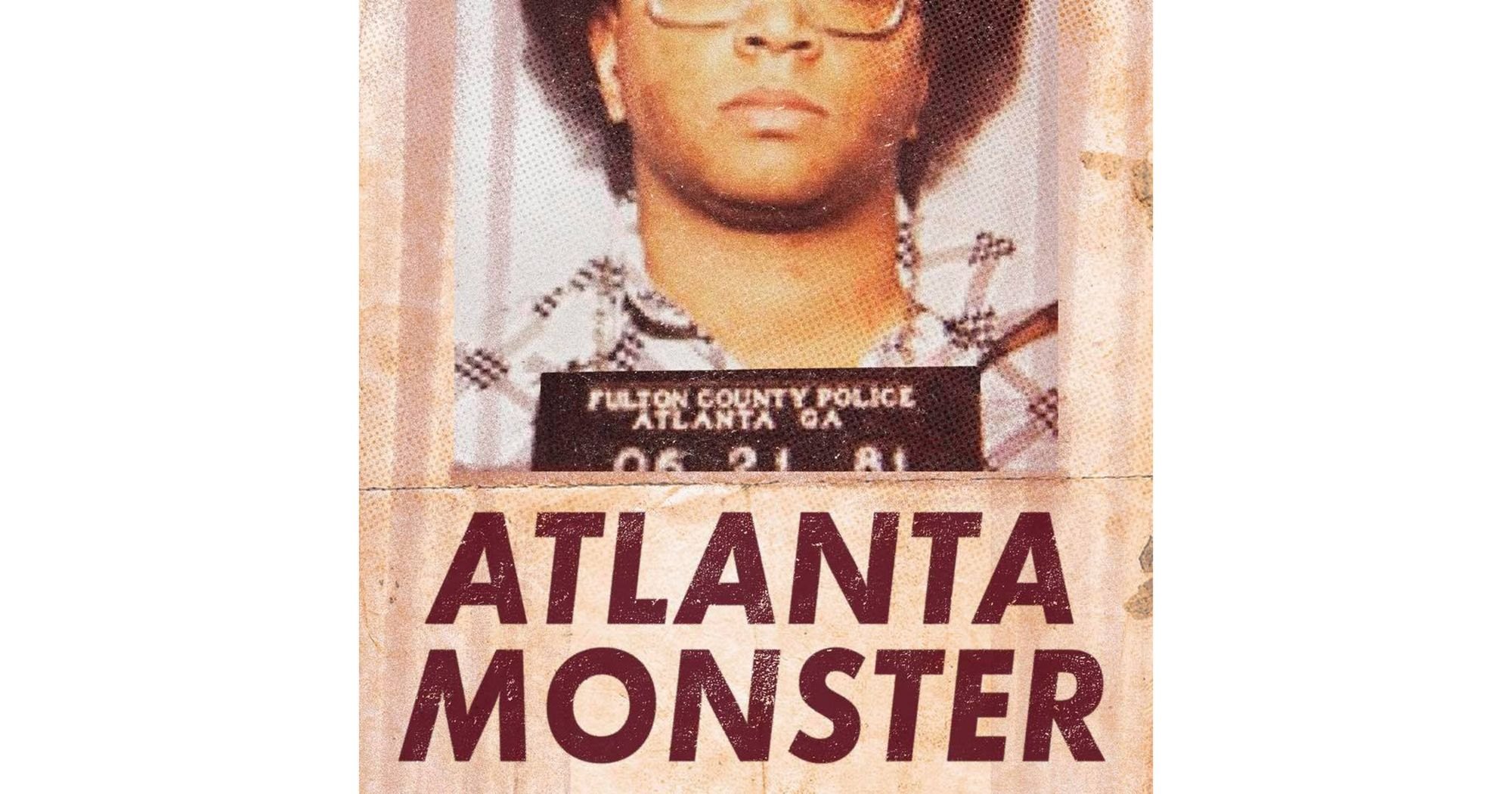 From 1979 to 1981, Atlanta was haunted by a serial killer who eventually raised the death count to at least 28. It was hard to catch this one because he didn't have a specific type or age group. Children and adults alike fell prey to him. The first season of 'Atlanta Monster' deals with this time in Atlanta up to the conviction of a man. A second season started airing in January 2019. The focus of this one is on the Zodiac murders. The story of the two most infamous serial killers served to you. Could there be anything better than this? Listen to the podcast here.
Read More: Best Spanish Learning Podcasts
10. My Favourite Murder (2016- present)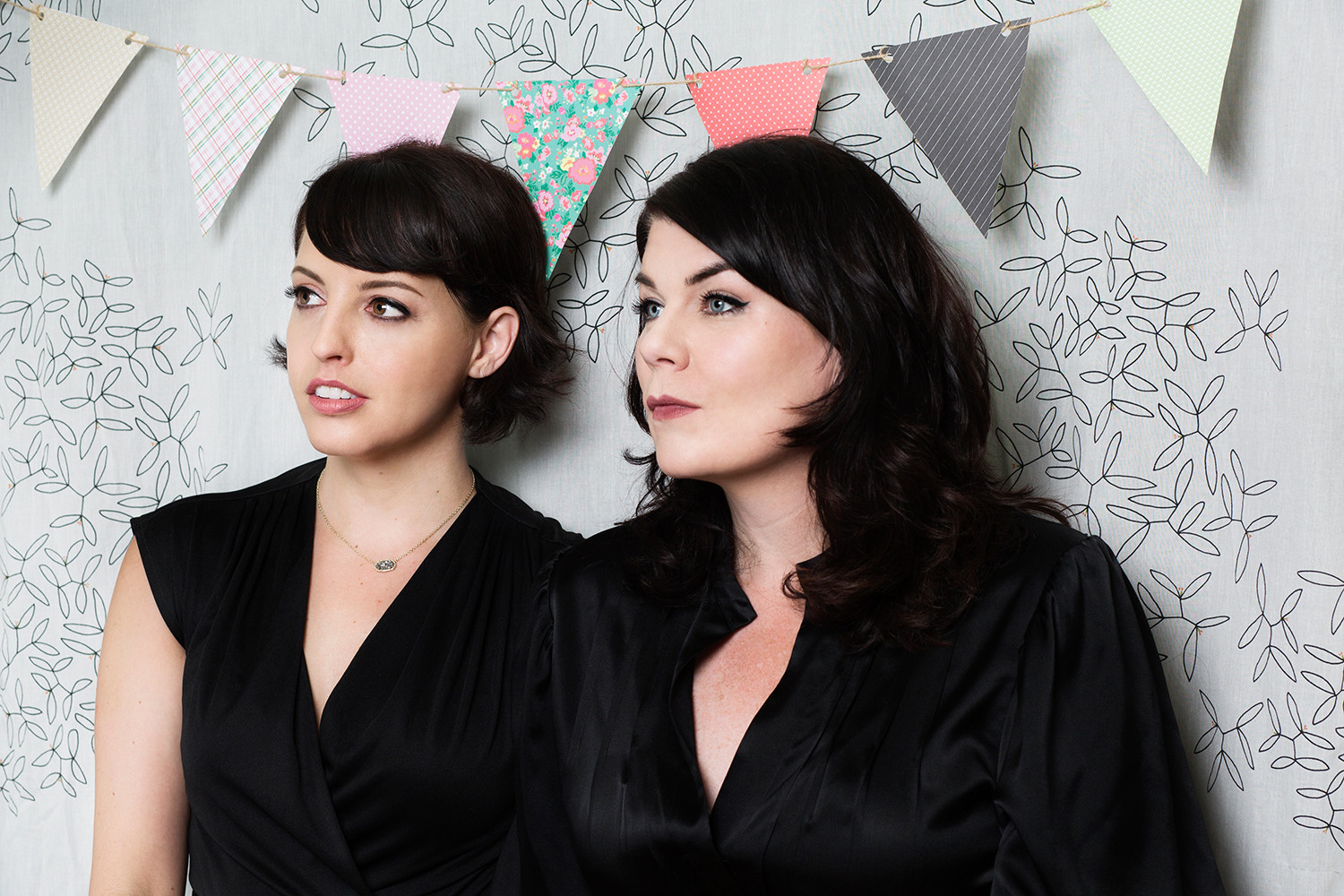 Murdering someone is a bad thing. So, does that make liking murder mysteries a bad thing by association? Is the interest of people in true crime actually a disturbing thing? Have you had such suspicious thoughts about yourself? Don't worry, you are not alone. In 'My Favourite Murder', hosts Karen Kilgariff and Georgia Hardstark take one murder at a time and discuss various factors that brought it to the limelight. They also help you not feel isolated or odd about your deep interest in true crime. You can listen to all its episodes here.
Read More: Best Meditation Podcasts
9. Bear Brook (2018- present)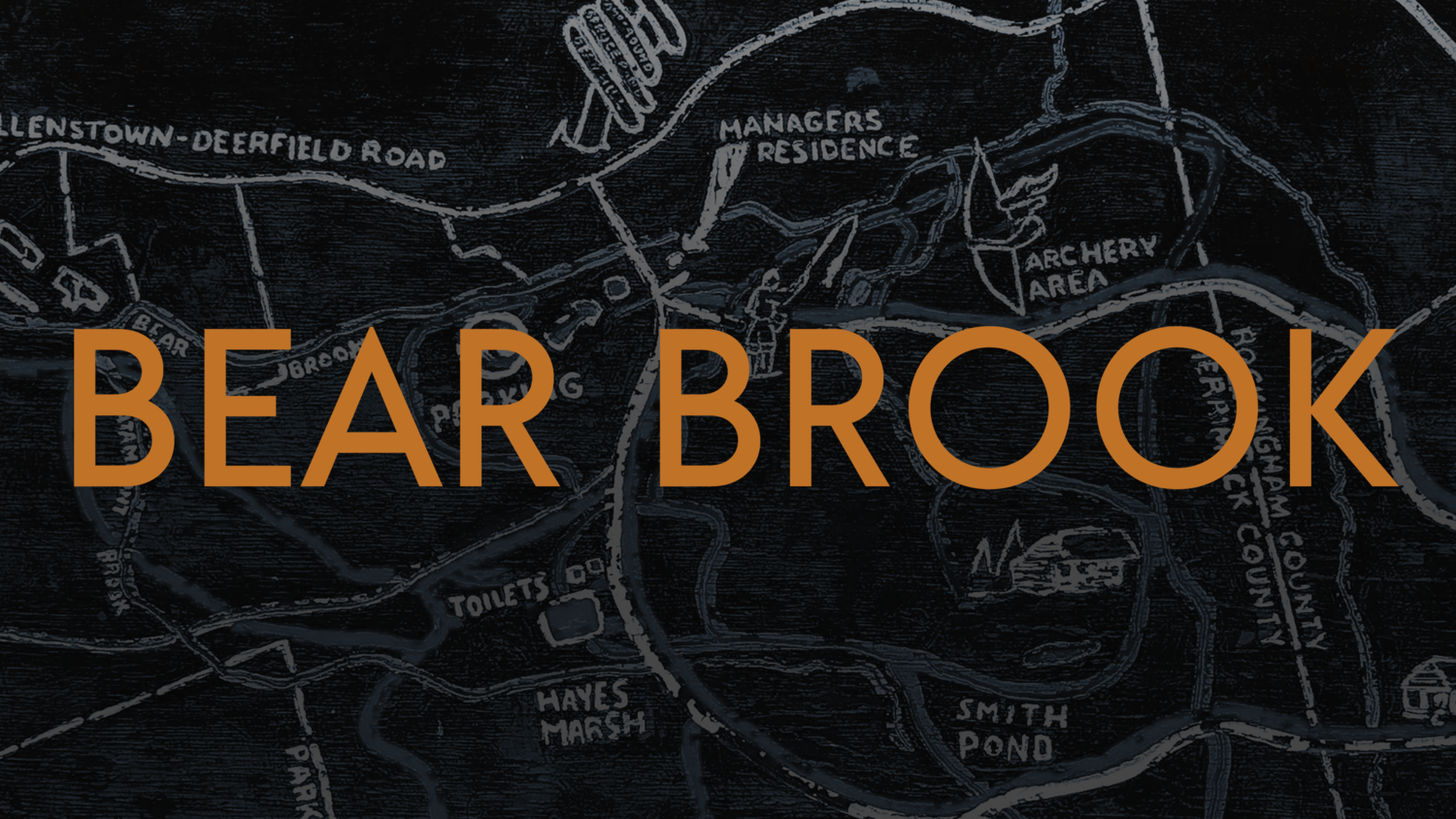 In 1985, two bodies were discovered in a barrel in Bear Brook State Park. Fifteen years later, two more victims were found around the same place. The case went slow, and at times, came to the verge of being closed. However, the police made a breakthrough in 2017, and a man was identified whose relations to both the cases and some other previous ones were very strong. 'Bear Brook' follows this story and takes you through the investigation that spanned decades to exact justice. And that wasn't the end of it. The podcast also helped identify more victims. If you are intrigued by the description, you can listen to all its episodes here.
Read More: Best Entrepreneur Podcasts
8. Missing and Murdered: Finding Cleo (2018- present)
This podcast follows the story of a young girl named Cleo. In the 1970s, she had been adopted by a family in the States from Canada. This was a part of the program that encourages white families to adopt Indians and Metis. Cleo was one such girl. One day, she mysteriously disappeared, never to be seen again. No one knew what happened to her, they could speculate. Connie Walker, the host of this podcast, was approached by Cleo's sister and together they worked to find out what had happened to Cleo. Did the family find closure with Cleo? Was the mystery solved? Find out here.
Read More: Best Educational Podcasts
7. Up and Vanished (2016- present)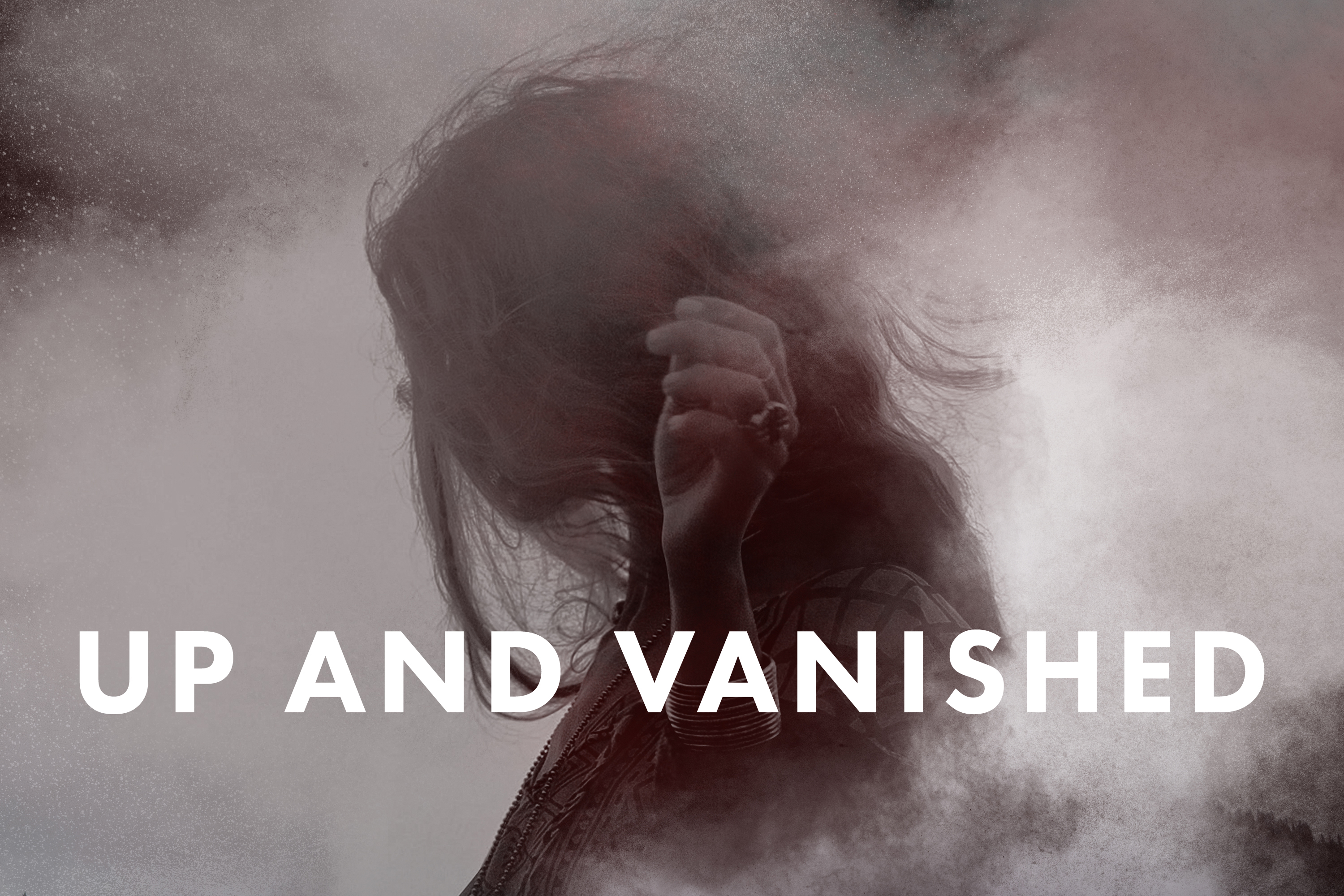 Tara Grinstead was a high school teacher in a small town of Georgia. She was a former beauty queen and was well-loved by the students for her loving nature. She was last seen on the night of October 21, 2005. It was a Sunday and she had visited a beauty pageant and had spent some time afterwards with friends. The next morning, she never came to work. This was an unusual thing because she never took an unnecessary holiday and hadn't called in sick either. The police were called and they found her phone and car at the house, but she was nowhere to be found. What happened to Tara? Find out in 'Up and Vanished' here.
Read More: Best Technology Podcasts
6. The Teacher's Pet (2018- present)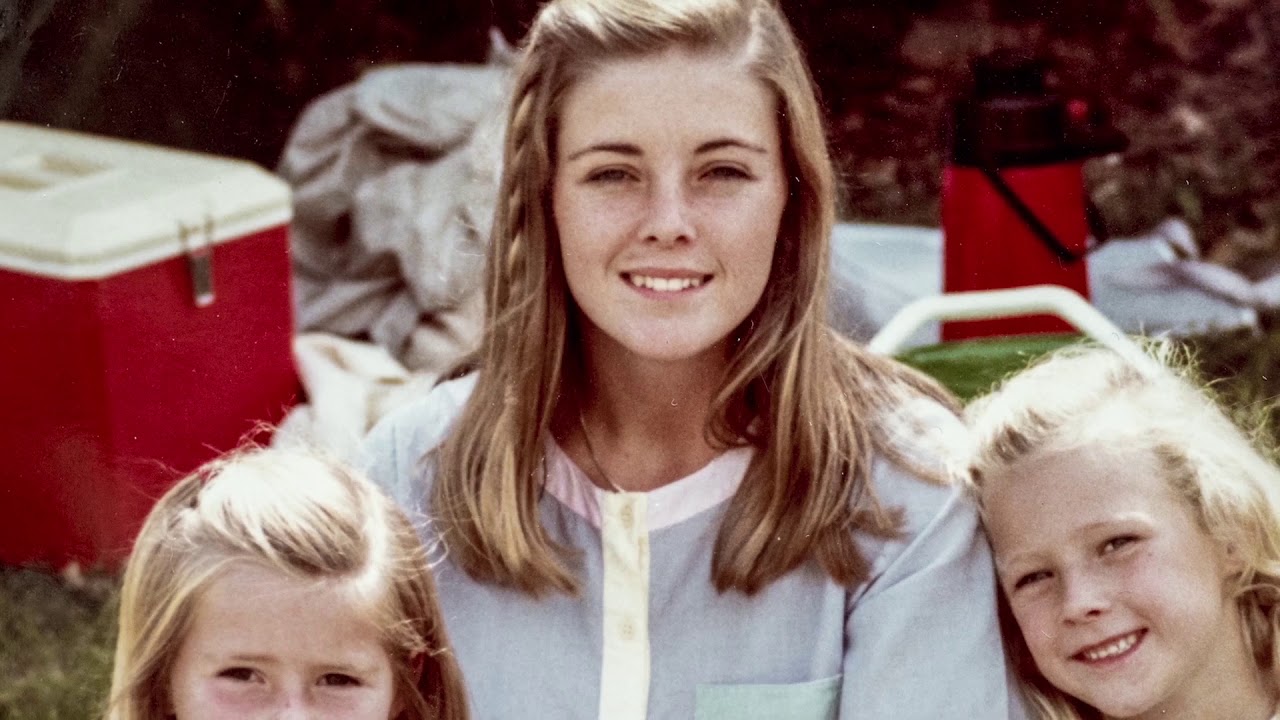 One of the most downloaded podcasts, 'The Teacher's Pet' follows the story of Lynette Dawson. She was 33 years old the night she was last seen by anyone. As told by her husband, they were having some marital problems, which he reported as her over expenditure. On January 8, 1982, she talked to her mother on the phone and had planned to meet her the next day. But she never showed up. She was reported missing ten days later by her husband who shared his belief that she might have joined some religious organization. But the truth was entirely different. You can listen to the whole story on 'The Teacher's Pet' here.
Read More: Best Music Podcasts
5. Accused (2016- present)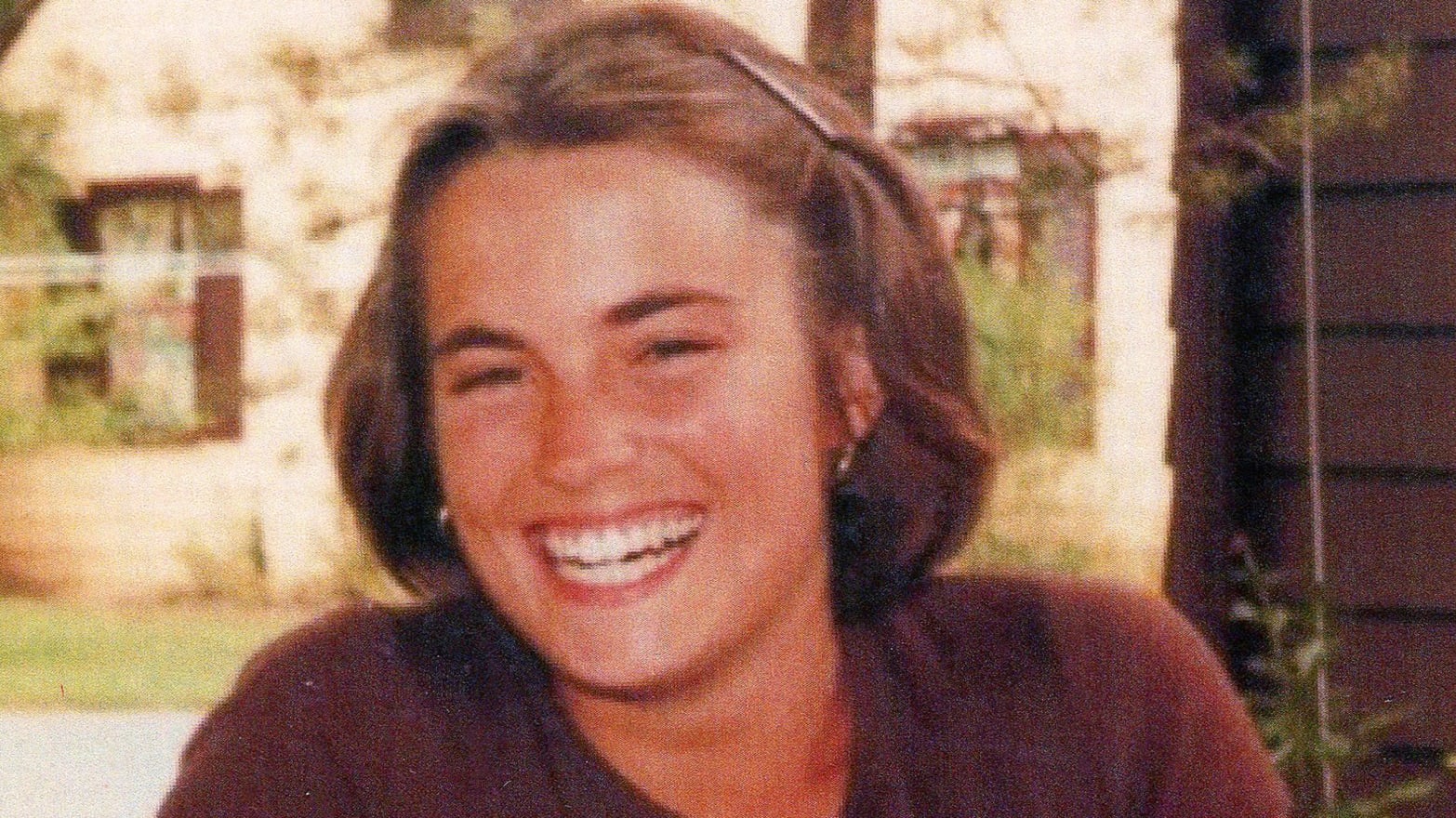 In its every season, 'Accused' follows a particular case that made headlines not only because of the crime but also because of a wrong person being convicted for it. The first season recounts the case of Elizabeth Andes who was stabbed to death in 1978. The second season follows the 1987 case of a 54-year-old prison minister who was beaten to death. In both these cases, the men found guilty had their sentences overturned. To find out what actually happened, listen to the podcast here.
Read More: Best Philosophy Podcasts
4. Dirty John (2017)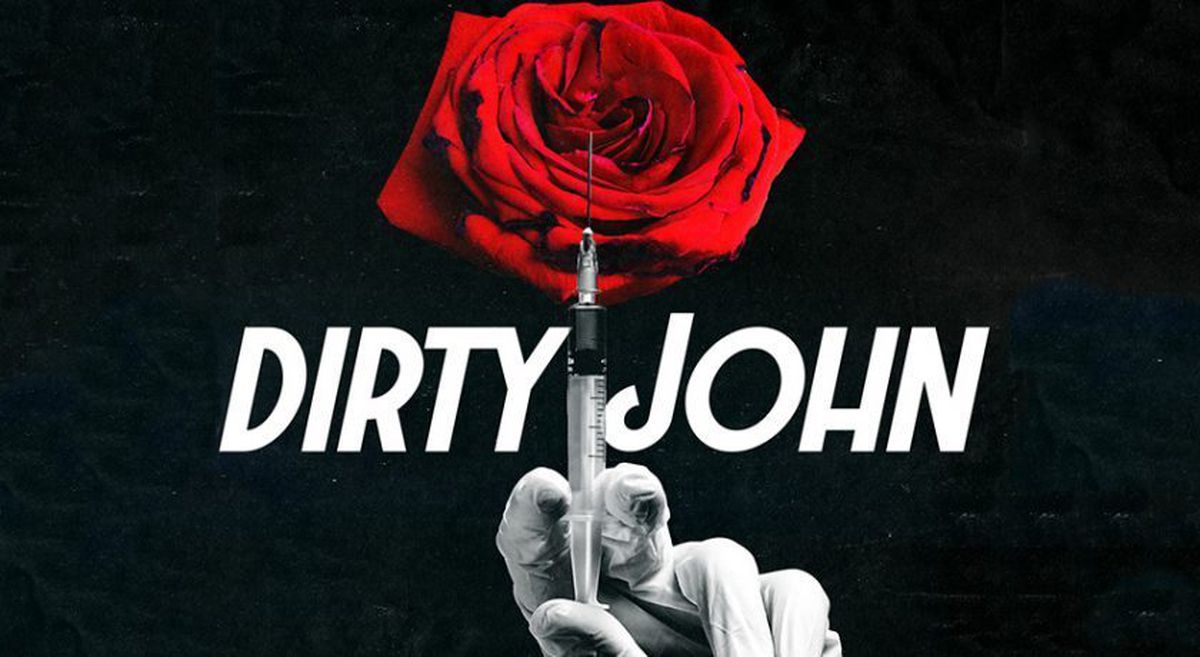 Debra Newell is a successful businesswoman but her love life hasn't been so good. She is divorced four times and is in her late 50s. Her children are all grown up and her business is doing really well. The only thing that Debra wants now is love. She resorts to Internet dating to find a match for herself. A few unsatisfying encounters dissuade her from going on another date, but then a perfect man comes along. John Meehan is everything that Debra ever wanted. But there is something wrong with him. Find out exactly where this story leads by catching all episodes of 'Dirty John'.
Read More: Best True Crime Documentaries on Netflix
3. Serial (2014- present)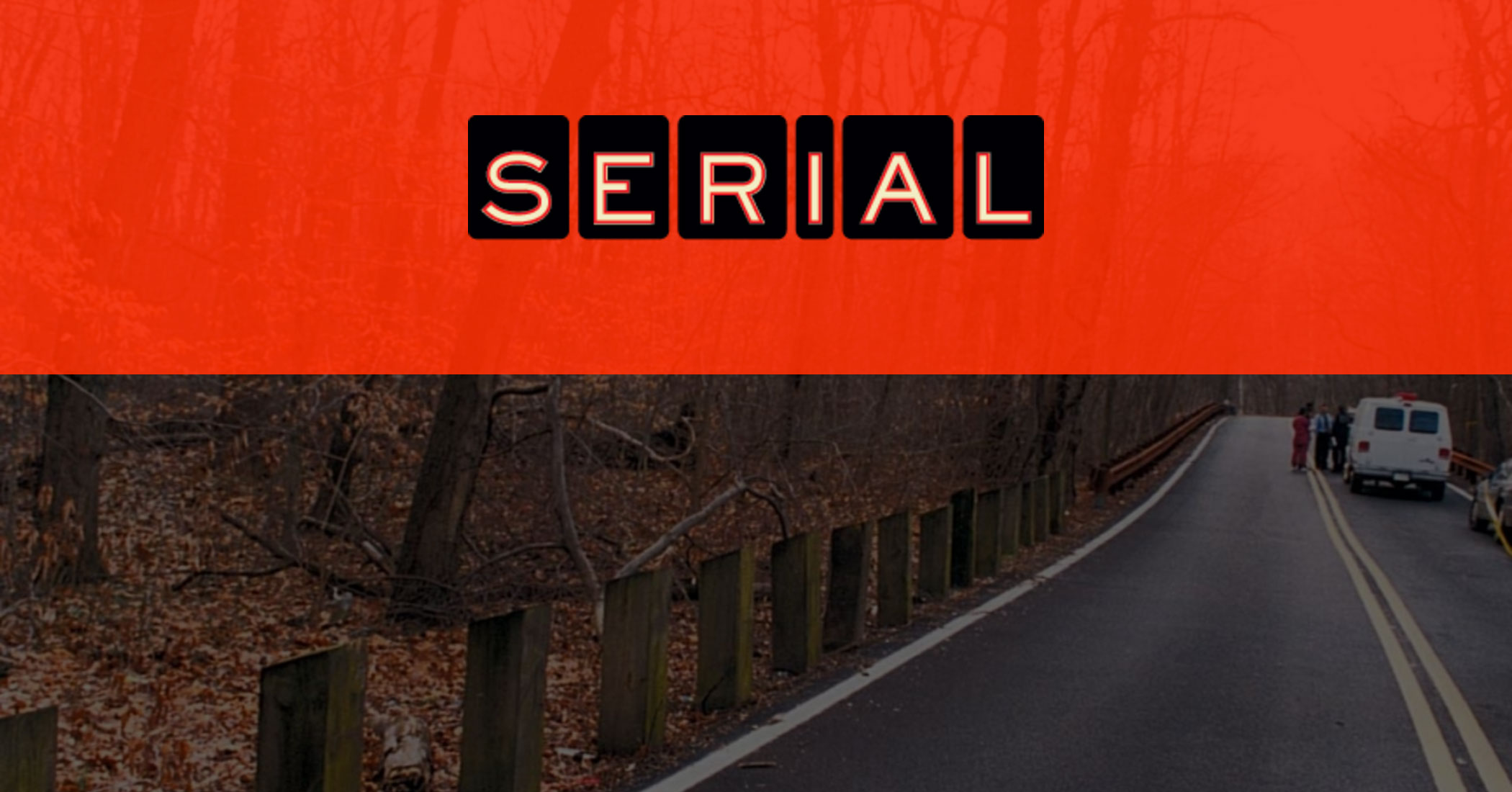 The podcast that changed the game for the podcast industry, 'Serial' is the one you should blame for your addiction. The most downloaded podcast in history, it is hosted by Sarah Koenig. The first season of the show follows the case of Hae Min Lee, a teenager who was found dead and her ex-boyfriend, Adnan Syed, was found guilty for the crime. The podcast takes you back to the 1999 scene of Woodlawn High School in Baltimore and explores various aspects of the case that hadn't been touched in the original investigation. The second season focuses on the story of an American soldier who survived five years in captivity by the Taliban, but faced a worse scenario on returning home. You can catch all the seasons of 'Serial' here.
2. Casefile True Crime Podcast (2016- present)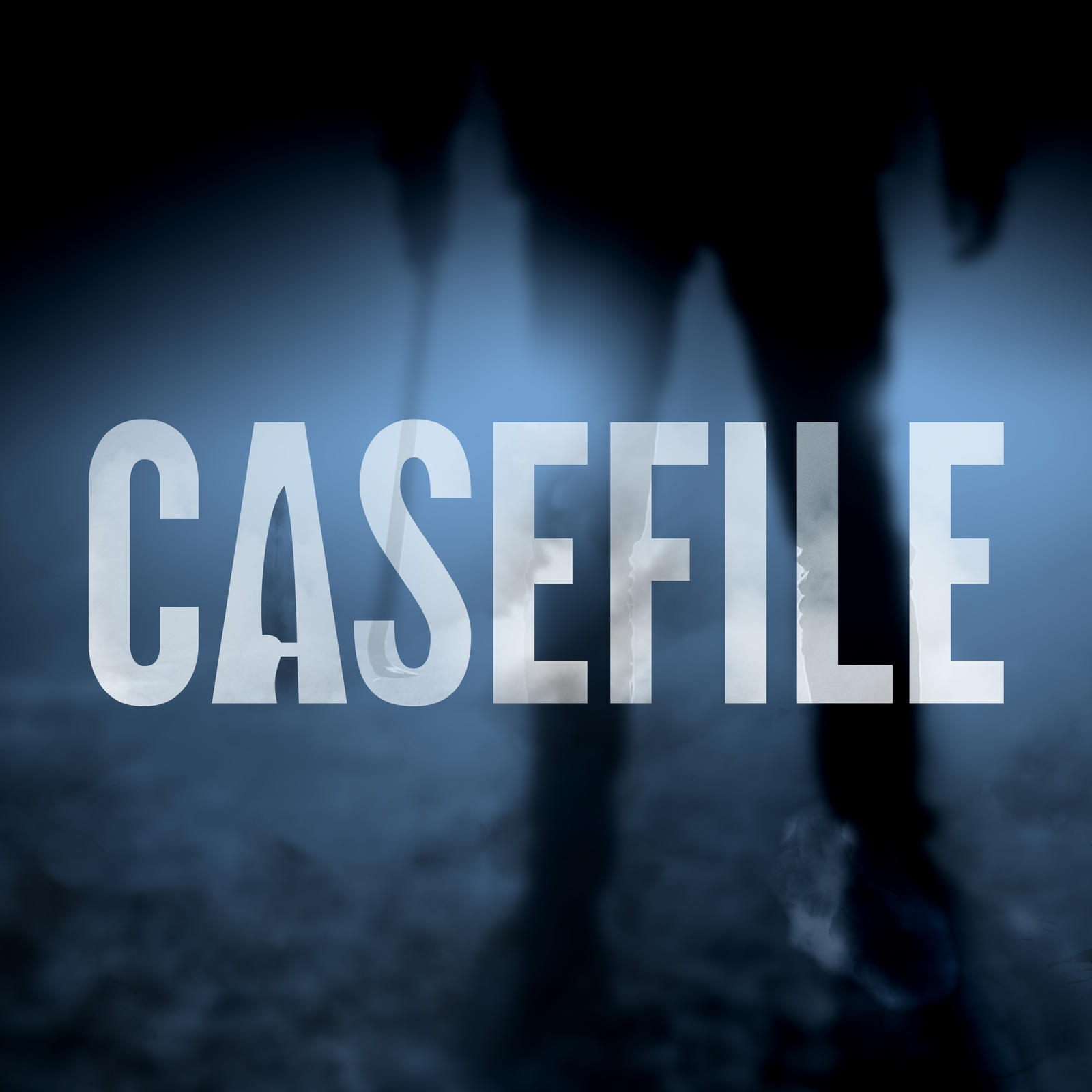 Imagine you are on a bus or a train or plane, and there is stranger right next to you who starts telling you a story about a horrifying true crime. Would that story have the same effect if it was told by someone you already knew? Probably not! Anonymity increases the impact and the host of 'Casefile' knows that. That's why his identity is never revealed and it feels more intriguing because of his Australian accent. (But not to the Australians, I guess!) All the episodes cover the most intriguing cases, solved and unsolved. You can listen to them here.
Read More: Best Horror Podcasts
1. Cold (2018-present)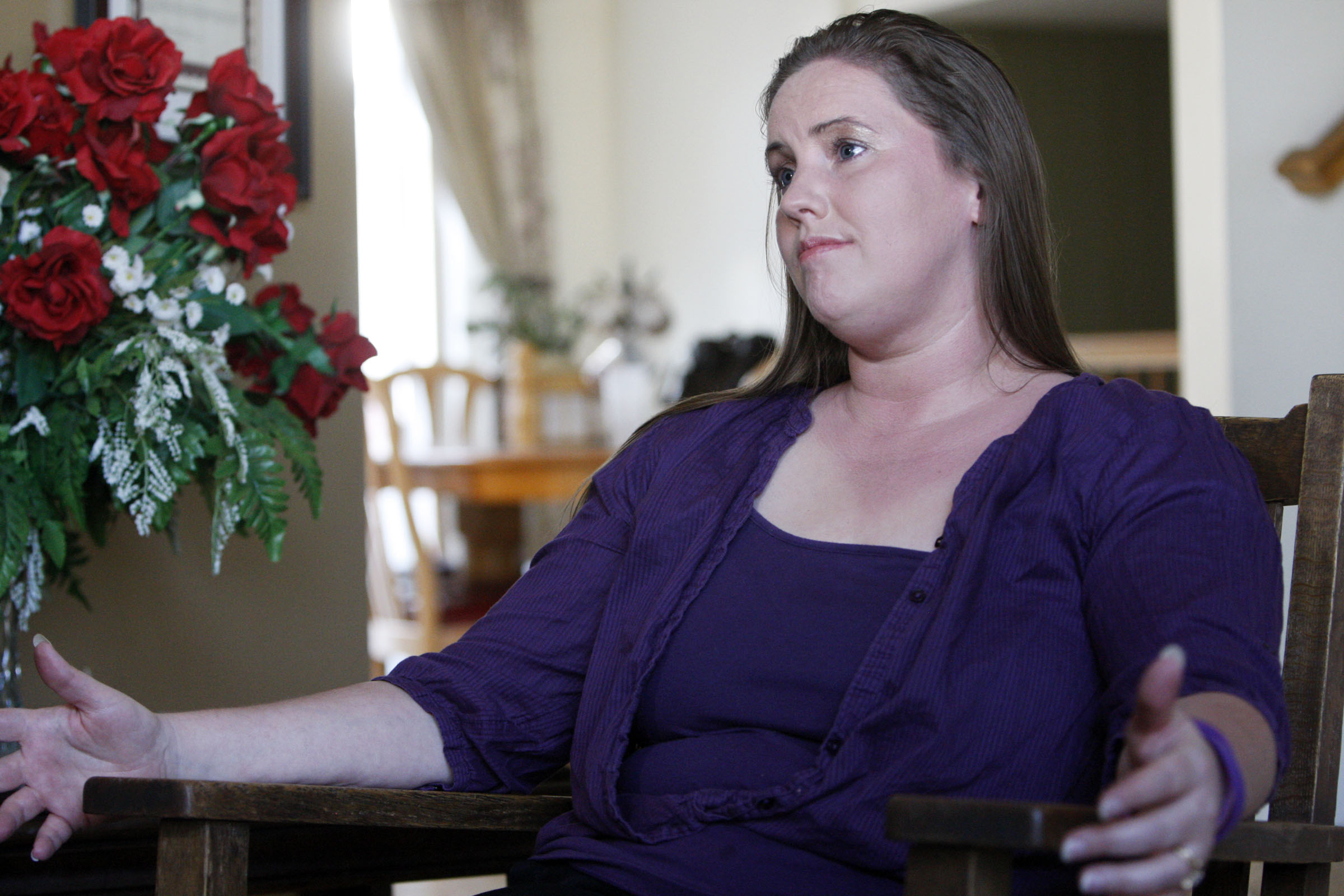 In December 2009, Susan Powell mysteriously disappeared from her house with her two kids and husband. The rest three showed up a day later, but Susan was nowhere to be found. Her husband was questioned, but could not be charged on any grounds. In 2012, the husband shot his kids and then himself. The podcast follows Susan's life and speculates what could have happened to her. Quite simply the greatest true crime podcast you will ever listen to. Listen to 'Cold' here.
Read More: Best Sex Podcasts