Created by Olivier Demangel and Tristan Séguéla, 'Class Act' is the Netflix French drama show that follows Bernard Tapie and his various business ventures. Born into the working class, Bernard is full of ambition, spirit, and a desire to achieve great things in life. In his journey to success, Bernard faces many wins and setbacks, each shaping him into one of the biggest and most controversial business tycoons the country has seen. Throughout the narrative, Bernard acquaints himself with several business partners and associates.
Nonetheless, Bernard's family, especially his daughter Stephanie and Dominique Damianos, his second wife, remain a constant in the businessman's life. Given the show's basis in reality, viewers must be curious to know if Stephanie's character has a real-life counterpart and, if so, where they are now. Let's find out!
Is Stephanie Based on a Real Person?
Yes, Stephanie is partially based on a real person. In 'Class Act,' Bernard has two kids — one from each marriage, with Stephanie as his oldest. However, the real-life Bernard Tapie had four kids, Nathalie and Stéphane, from his marriage with Michèle, and Laurent and Sophie from his second marriage with Dominique. As per reports, he was also the grandfather of at least nine grandchildren. As such, Stephanie is likely the on-screen counterpart for Tapie's daughters, with Stéphane serving as inspiration for the character's name.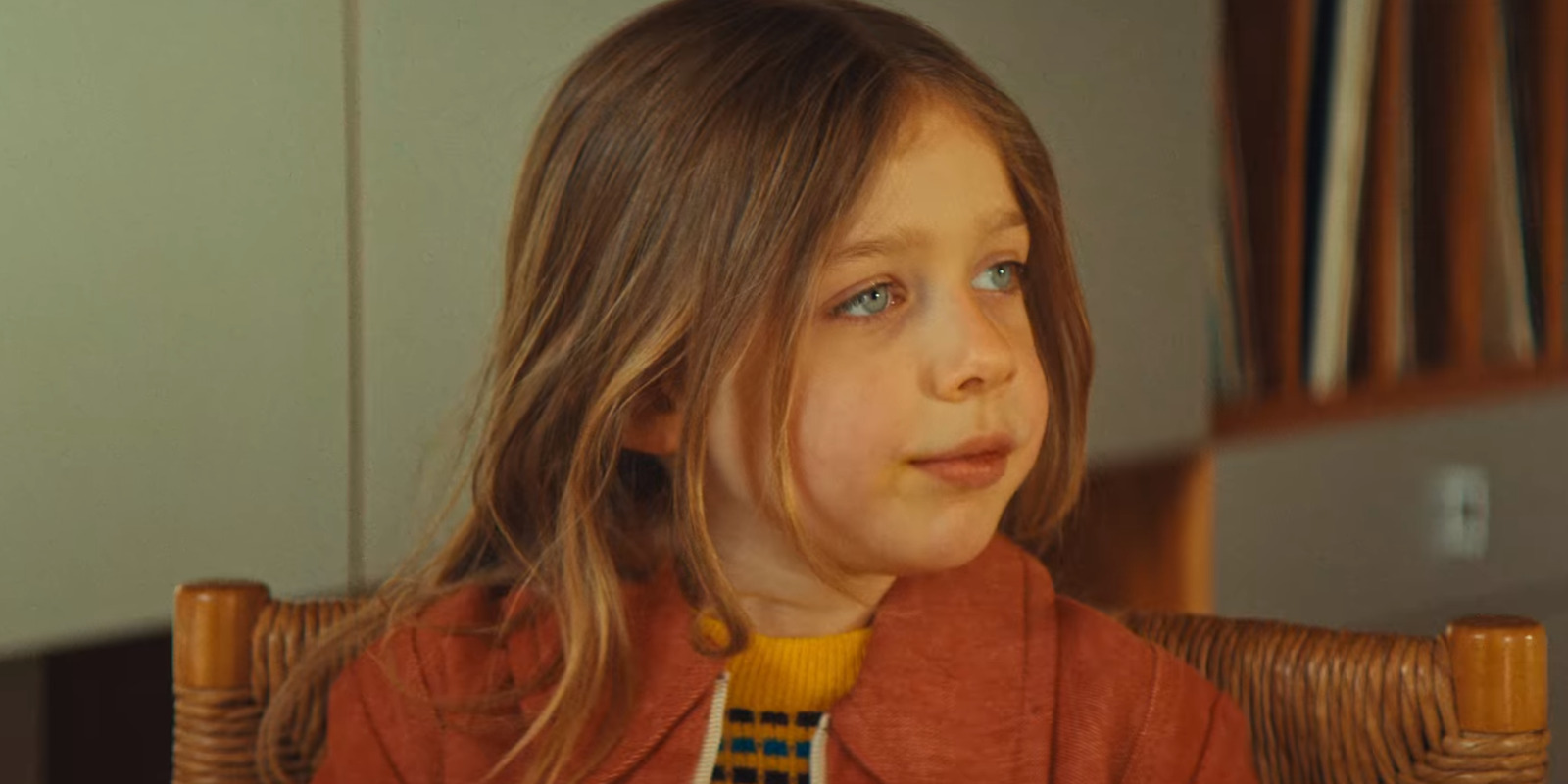 The series is a dramatization of the events in Tapie's life and career. As such, the depiction of Tapie's private life involving his relationships with his family is fictionalized, as stated at the start of each episode. While creating the show, the director and writer duo, Olivier Demangel and Tristan Séguéla, maintained a distance from Tapie's family to ensure they could have apt freedom in the story's development. Therefore, although the show possesses historical accuracy in the portrayal of Tapie's several business endeavors, the same cannot be said for his family's depiction.
In fact, several members of the Tapie clan have come forward with vocal criticisms of the show, sharing their disapproval. One of Tapie's daughters, Sophie, took to social media to share her disapproval and stated, "Knowing that he [Bernard Tapie] had stated before his death that he was against this series … Does disrespect have no limits?" Furthermore, the discrepancies between reality and Stephanie's storylines widen the gap between her character and Tapie's real-life children.
For instance, in the series, Stephanie is seen collaborating with her father in his political ventures during his time as the Minister of City Affairs. However, there are no public records of Tapie employing any of his daughters for such roles during his time in the Élysée Palace. Since the show already fictionalizes the involvement of Bernard's family in his professional life, as is the case with Dominique's character, it's not far-fetched to assume several of Stephanie's plotlines are also fabricated. Consequently, we can conclude that even though Stephanie is a stand-in for Tapie's children, her character is a work of fiction with a storyline that has a dubious basis in real life.
Where Are Bernard Tapie's Daughters Now?
Born in February 1968, Nathalie Tapie, the businessman Bernard Tapie's firstborn daughter with his first-wife Michèle. According to reports, Nathalie dated Stéphane Michaux for a long time before the two decided to take the next step in their relationship by tying the knot on July 13, 1997, in the beautiful City of Love, Paris, in France. They are proud parents to two kids; they reportedly welcomed Rodolphe in 1987 and another son, Grégoire, sometime later. Despite being the daughter of a public figure, Nathalie is not active on social media and prefers to keep the latest developments of her personal life away from the public eye.
Having said that, Nathalie does share pictures from her life on occasions such as anniversaries or family gatherings or simply when she reminisces about her time with her father. On the other hand, Tapie's other daughter, Sophie Tapie, was born in February 1988 and is a French singer and comedian. She also has an acting credential that she scored in her teenage years when she bagged the opportunity to star alongside her father in the 2003 film 'Commissaire Valence.' Shortly afterward, she started pursuing the performance arts at Cours Eva Saint-Paul Theatre School before her move to London, where she attended the Arts Educational Schools.
Since then, the artist has furthered her acting career with titles like the 2014 films '24 Days' and 'Des Milliards de Petits Corps' under her belt. These days, Sophie shares her life with the internet on her Instagram page, where she posts about her trips and professional endeavors. With a footing in the music industry following her participation in 'The Voice,' Sophie has put out a few studio albums, including her 2021 release, '1988 Renait de Ses Cendres.'
Sophie also updates her fans about her private life often and announced her divorce from Jean-Matthieu Marinetti on May 30, 2022. The couple had been together for a while and had a wedding in Saint-Tropez on August 20, 2020. Nevertheless, the artist has started another chapter in her family life with partner Baptiste Germain, a French rugby player, with whom she announced her pregnancy on September 2, 2023.
Read More: Michèle Tapie: How Did Bernard Tapie's First Wife Die?