Revolving around Bernard Tapie's life, Netflix's 'Class Act' is a French drama show that follows the renowned businessman during his professional and personal life from 1966 to 1997. The show charts Tapie's journey through his numerous ambitions, starting from his unsuccessful try at singing/songwriting to his soccer team's historic European Cup win. In the process, the narrative delves into its protagonist's family life, including his tumultuous marriage with his first wife, Michèle.
Although Michèle's presence in Tapie's life falters with time, she plays a significant role in the latter's success by offering him a supportive home life in his early days. As such, given her abrupt disappearance from Tapie's story in the show, viewers must be curious to know what happened to the real Michèle Tapie. If so, here is everything we know about the life and death of Tapie's first wife, Michèle.
How Did Michèle Die?
Married to Bernard Tapie on February 8, 1964, in the Yvelines, Rosny-sur-Seine, Michèle Tapie (née Layec) was the love of Tapie's youth. The couple had two kids, Nathalie and Stéphane, and continued their marriage for several years before Tapie left Michèle for his second wife, Dominique Damianos. The latter two met in 1969, when Dominique was 19, working for one of Tapie's close business associates. Although Michèle and Tapie's separation in 1973 led to a broken family, the pair eventually found their way back into each other's lives, with Michèle forming a pretty friendship with his new partner, Dominique.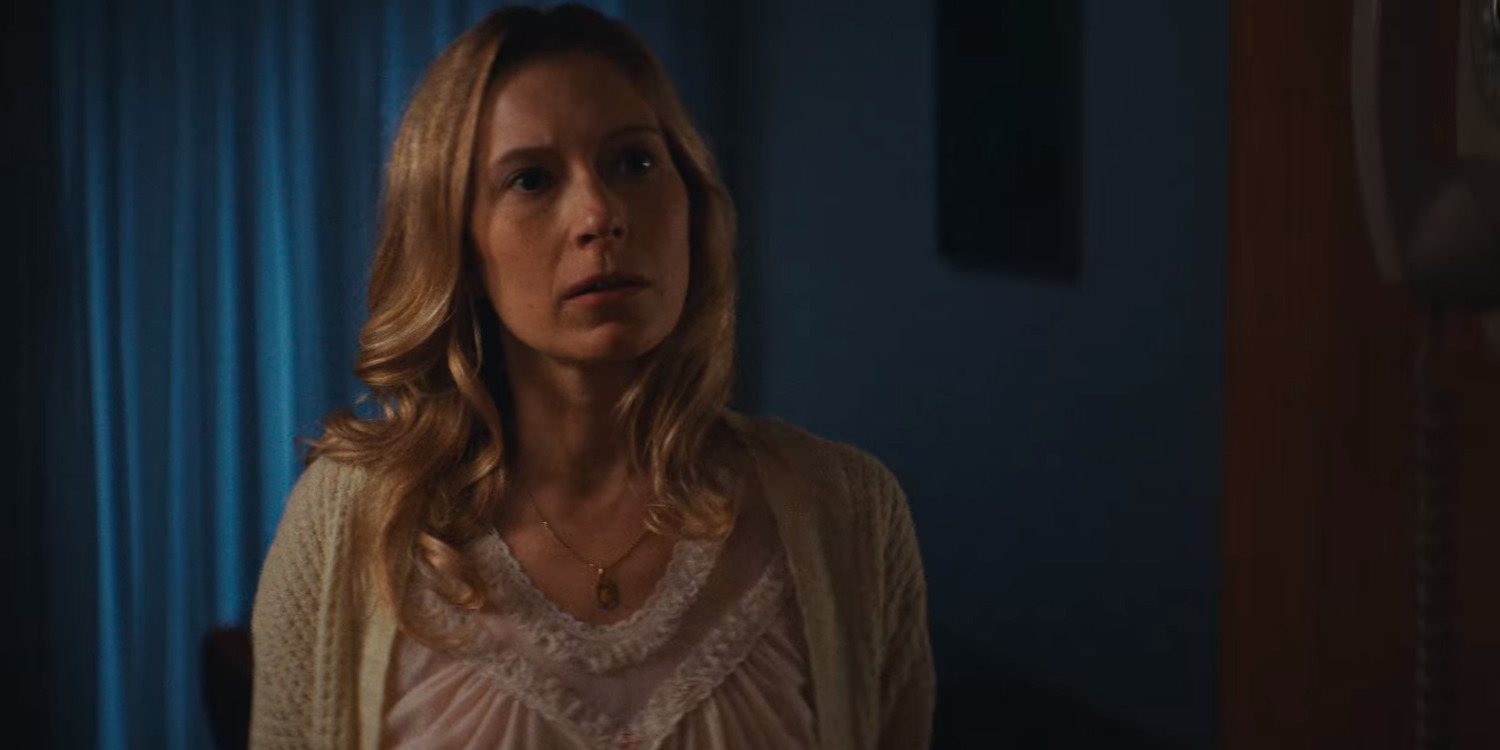 Likewise, Nathalie and Stéphane remained a part of the Tapie clan. Still, despite Tapie's rapid rise to fame, Michèle preferred to stay out of the media's limelight, keeping to herself in a quiet, private life. As such, not much is known about the woman's life. Michèle made a few appearances here and there in the Tapie family photos but kept most details of her life out of the public eye. Respecting her desire for privacy, Tapie never discussed Michèle's personal matters in his numerous public appearances but referenced their kids from time to time.
Unfortunately, a few years after Michèle's divorce from Tapie, his former wife contracted a grave case of leukemia, fighting the disease for around a year. Ultimately, Michèle passed away after losing her battle with cancer. Following Michèle's passing, her kids, Nathalie and Stéphane, went on to live under the guardianship of their father and Dominique, who always treated the kids as her own for years prior. The pair of siblings grew up alongside their younger step-siblings, Laurent and Sophie.
In the present day, Michèle's firstborn, Nathalie, lives a more discreet life reminiscent of her mother. Still, viewers can find updates of her life on her social media page, where she often shares peeks into her life with her husband, Stéphane Michaux, alongside her memories of her father. Nevertheless, the late Michèle remains absent from Nathalie's feed, likely a result of the former's inclination toward a life of privacy. In comparison, Stéphane, following in his father's big footsteps, is an entrepreneur. Recently, Tapie and Michèle's son was in the news for his criticisms of 'Class Act.'
Taking to Twitter, the eldest Tapie son criticized the show for its disconnect from reality. Likewise, Stéphane's public condemnation of President Pablo Longoria, the current boss of Olympique de Marseille, Tapie's former soccer team, also made the rounds across several news channels. Stéphane also wrote a book in 2023 with Isabelle Dumas-Pelletier, titled, 'Comment te Dire au Revoir,' in which he talks about his life beside father Bernard Tapie. Within his work, viewers can find some information about Michèle's elusive life. According to Stéphane, his mother underwent an addiction to alcohol in the lead-up to her leukemia diagnosis. During her illness, Stéphane remained by her side until her death.