One cannot even begin to explain what the pain of losing a child can feel like. Tragically, Colleen Nick was forced to endure such pain when her daughter, six-year-old Morgan Nick, was reportedly abducted during a Little League game in Alma, Arkansas. Hulu's 'Still Missing Morgan' chronicles the horrific incident and follows the police investigation, which tried its best to get to the bottom of the matter. Let's study the case's details and find out where Colleen is at present, shall we?
Who is Colleen Nick?
A resident of Ozark, Arkansas, Colleen Nick was a loving mother of three who prioritized her children over everything else. While her eldest child, Morgan, came into this world on September 12, 1988, her marriage began deteriorating soon after. Eventually, a few months before the child's disappearance, Colleen and her husband, Morris John Nick, decided that separating would be the best course of action. Yet, they remained friendly after the divorce and were not involved in a custody battle.
With time, Morgan developed a close bond with her mother. Others who know Colleen talked about her caring nature and how she was always ready to help others in need. Moreover, she was attentive to her children, which made the incident all the more shocking. Colleen was invited to attend a Little League game in Alma on June 9, 1995, and asked Morgan to accompany her to the event. However, since the latter got bored watching baseball, she allowed her to catch fireflies with her friends, Jessica and Tye, in the adjacent parking lot.
Colleen later insisted that she kept a close watch on the children and was relieved when they decided to stay within the confines of the parking space. However, she got distracted when the game ended, and when the mother of three looked up, she found Jessica and Tye walking towards her, while Morgan was nowhere to be found. When questioned, the two revealed that they sat together to clean their shoes toward the front of Colleen's car when her daughter decided to go behind the vehicle on her own.
Furthermore, the friends mentioned seeing a creepy man talking to the six-year-old shortly before her disappearance. Alarmed, Colleen gathered the adults at the game and searched nearby areas for the missing girl. Yet, as hours passed, she began fearing the worst and wasted no time reporting the incident to the police.
Where is Colleen Nick Now?
From the beginning of the investigation, Colleen was ready to cooperate with law enforcement officers in every way, as all she wished for was her daughter's safe return. But when investigators initially suspected her ex-husband, Morris, of being involved in the disappearance, she defended him and claimed that he would never hurt his kids. Nevertheless, the investigation soon moved on from Morris, and the mother of three was relieved to learn that the tips had led the police to search two properties in Booneville, Arkansas, and Spiro, Oklahoma, respectively.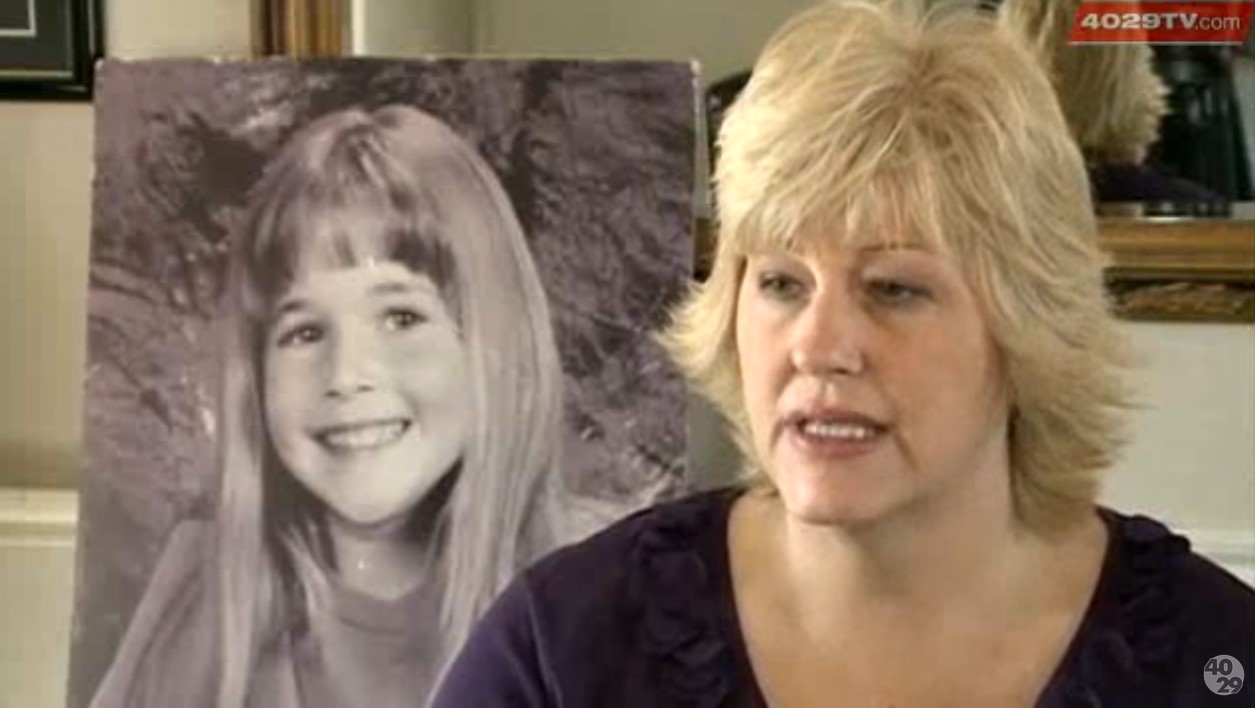 Additionally, Colleen implored the cops to follow up on every lead they ever received, including how convicted felons Tonya Smith and James Monhart were caught trying to purchase Morgan's personal documents. On top of it, she appeared in the media after the FBI announced Billy Jack Lincks as a suspect and insisted that she would not stop searching until her daughter returned home safe and sound.
Currently, Colleen Nick resides in Alma, Arkansas, where she runs the Morgan Nick Foundation, through which she helps families dealing with abductions or missing persons. Apart from advocating for such families, she spreads awareness about the dangers minors face daily and has detailed resources that help parents and teachers understand the basics of online safety and parental monitoring apps. Colleen's immense courage and the strength with which she holds on to the hope of her daughter's return are immensely inspiring. With the police terming it an active investigation, we hope Morgan returns home safely.
Read More: Morris Nick: Where Is Morgan Nick's Dad Now?