The sixth season of FOX's medical series 'The Resident' begins with Conrad Hawkins and Kincaid "Cade" Sullivan cherishing their newly formed relationship. When Cade deals with the addiction of her father Ian Sullivan, Conrad extends a helping hand as a partner, which makes her life easier. However, Billie Sutton's presence in their relationship changes the dynamics of their togetherness. Cade grows suspicious of Billie and Conrad's companionship. In the eleventh episode of the season, the fate of their relationship gets severely threatened as Conrad astounds Cade with a revelation. If you are eager to know more about the same, here's what we can share! SPOILERS AHEAD.
Do Conrad and Cade Break Up?
Yes, Conrad and Cade break up. In the tenth episode of the sixth season, Conrad helps Billie to deal with the two sons of her expired patient. After the incident, he takes her home, only to share a kiss before bidding goodbye for the day. When Cade returns to Conrad from her father Ian's rehabilitation center, he startles her by revealing that he kissed Billie. Cade, who has been suspecting an intimate relationship between her partner and their colleague, realizes that her fears have turned out to be true. Cade considers the kiss as the most evident display of the affection Conrad and Billie share, which makes her break up with him.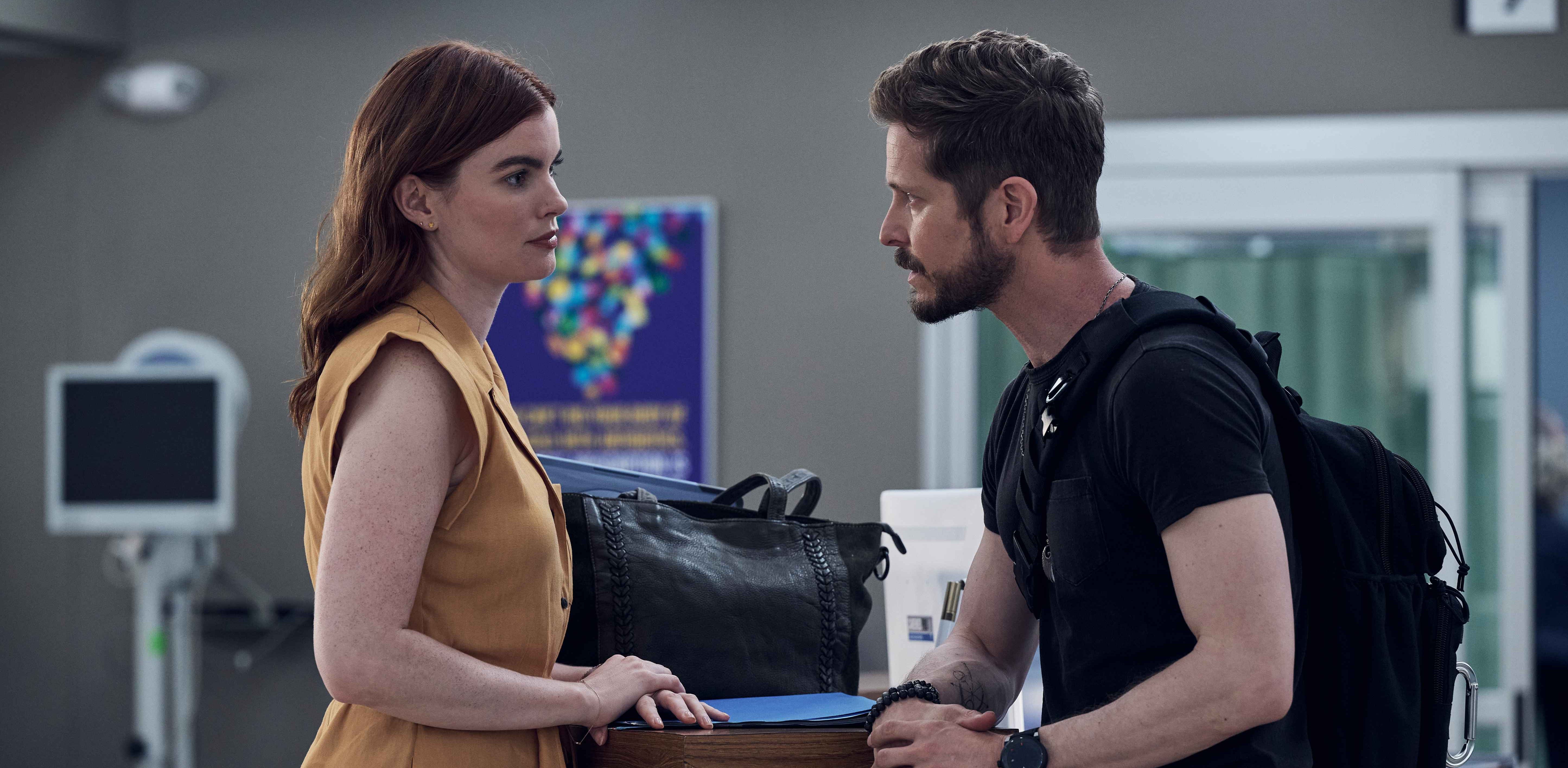 Cade has sacrificed a lot to be with Conrad. She changes her way of life and settles in Atlanta for the former so they can nurture a relationship. Thus, it is unacceptable for her that her partner cannot love her wholeheartedly. She wants someone who can love her without compromises and Conrad's feelings for Billie makes him an ineligible partner. Cade doesn't have any reason to continue in a relationship with Conrad when neither of them has even expressed their love for each other explicitly. Conrad, on the other hand, decides to embrace his true feelings for Billie. He knows that sharing his life with Cade after realizing about his affection for Billie is nothing short of cheating on her.
Since Cade is in Chastain and Atlanta for Conrad, the viewers must be wondering whether the doctor will change her mind and leave the city due to her breakup. Considering the trajectory of Cade's life, the admirers of the show can't be blamed for worrying the same as well. On that note, here's what we know about the chances of Kaley Ronayne leaving the medical drama.
Is Kaley Ronayne Leaving The Resident?
As of yet, neither FOX nor Kaley Ronayne has announced the actress' departure from 'The Resident.' Although Cade and Conrad break up, it doesn't have to lead Cade to her departure from Chastain. In the eleventh episode of season 6, Billie talks to Cade about how they will be working together for a long time. If she has any plans to leave the hospital, she must have made it evident to either Billie or Conrad. In addition, she cannot leave Atlanta abandoning her father Ian. She has promised to take care of him and since he is overcoming his addiction slowly, she is expected to remain with him.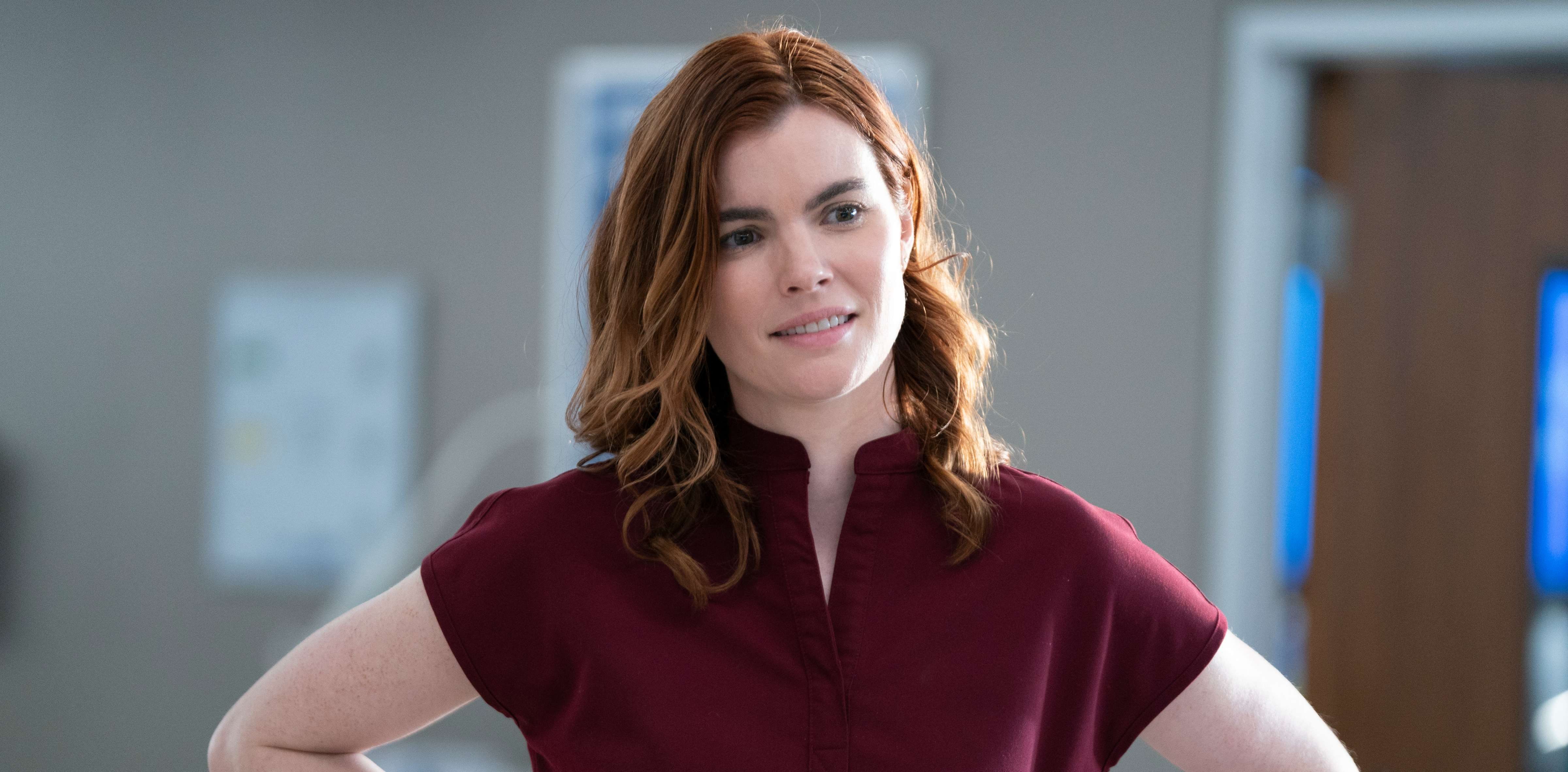 Cade has overcome several difficulties and challenges in her life. The awkwardness of working with her ex-boyfriend and his new partner may not be a life-altering predicament for Cade to run away. She may also think about Chastain's boss Kit Voss before even considering quitting the place. Voss has helped Cade immensely when she arrives in Chastain by making her feel at home at the place. When Voss fears the possibility of Chastain's shutdown, Cade may want to be on her side as Voss fights against Governor Mark Betz.
Furthermore, in the eleventh episode of the season, Cade and James Yamada decide to go out for a drink together to help each other deal with the pain of their breakups. In the upcoming episodes of season 6, Cade and Yamada may get together. If that's the case, we may not need to worry about Kaley Ronayne leaving the show anytime soon.
Read More: Will Shaunette Renée Wilson's Dr. Mina Return to The Resident?