Medical dramas are a unique sub-genre among drama shows, and this is the format that shows us how content can vastly change just because of a minor change in setting. Hospital dramas are usually about a group of doctors and their relationships as they look after patients and deal with certain emergency situations. The fact that there are medical cases involved naturally heightens the drama in such shows. 'The Resident' is one such drama about a group of students who are working as residential interns at the Chastain Park Memorial Hospital. The show explores not only the lives and works of these medical students and how they deal with patients, but also depicts how the health care industry works and what are the bureaucratic shields that people in the industry have to navigate while giving proper care to patients.
If you enjoyed watching this show and are looking for more series that explore similar ideas, themes and concepts, then we've got you covered. Here's the list of best shows similar to 'The Resident' that are our recommendations. You can watch several of these series like 'The Resident' on Netflix, Hulu or Amazon Prime.
9. Night Shift (2014-2017)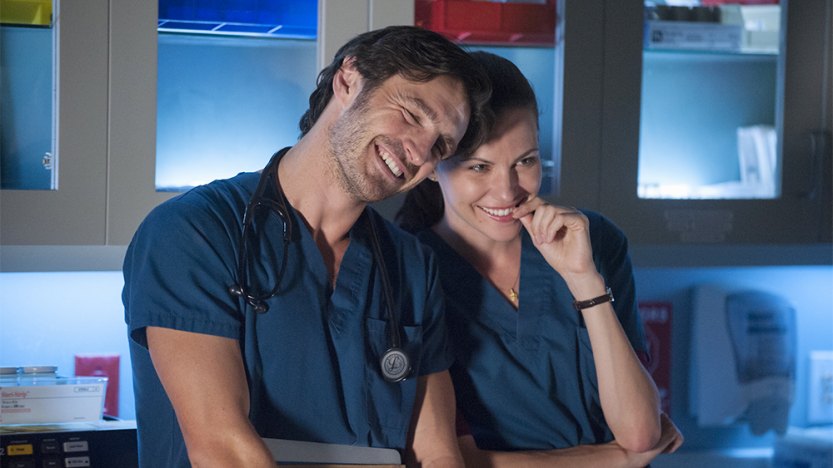 This NBC original series is created by Gabe Sachs and Jeff Judah. The story of 'The Night Shift' centers around three doctors. All of them were previously working for the army and still carry the trauma of what they had witnessed during wars. The leading character of the show, Dr. TC Callahan, saw his brother pass away in front of his very own eyes during the war. The story involves several relationships that form between the staffers of the hospital. But it must be pointed out that though there are some interesting characters when the show begins, by the time we reach the second season we know that they will not be growing or maturing as people. There is no character arc as such, and that becomes the bane of the show.
8. Doc Martin (2004-)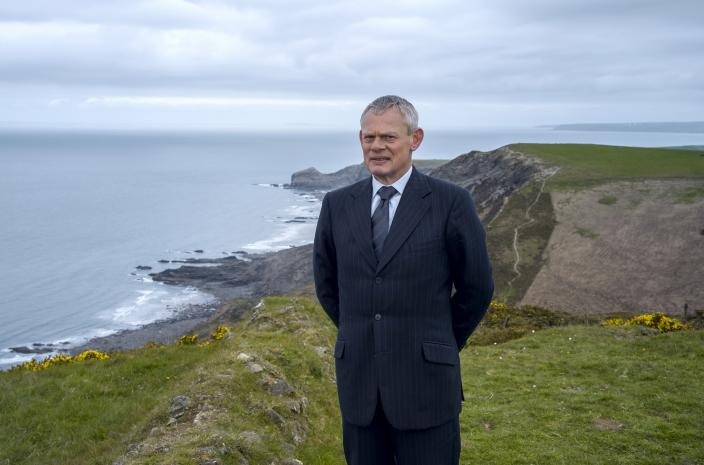 'Doc Martin' is a medical comedy-drama centering around a character called Dr. Martin Ellingham. The character is based on Dr. Martin Bamford of the movie 'Saving Grace' (2000). Dr. Ellingham is a hugely successful surgeon who suddenly develops hemophobia or the fear of blood. Thus, he has to stop doing surgeries altogether and decides to go to a remote village and work as a general physician. However, despite being a successful doctor, Ellingham is not someone very polite or refined in his dealings with the general public. However, he keeps proving them what a brilliant doctor he actually is, and the villagers finally begin to respect him for doing his job so well. This series is one of the most popular medical dramas in history and has been remade in multiple languages throughout the world.
7. Grey's Anatomy (2005-)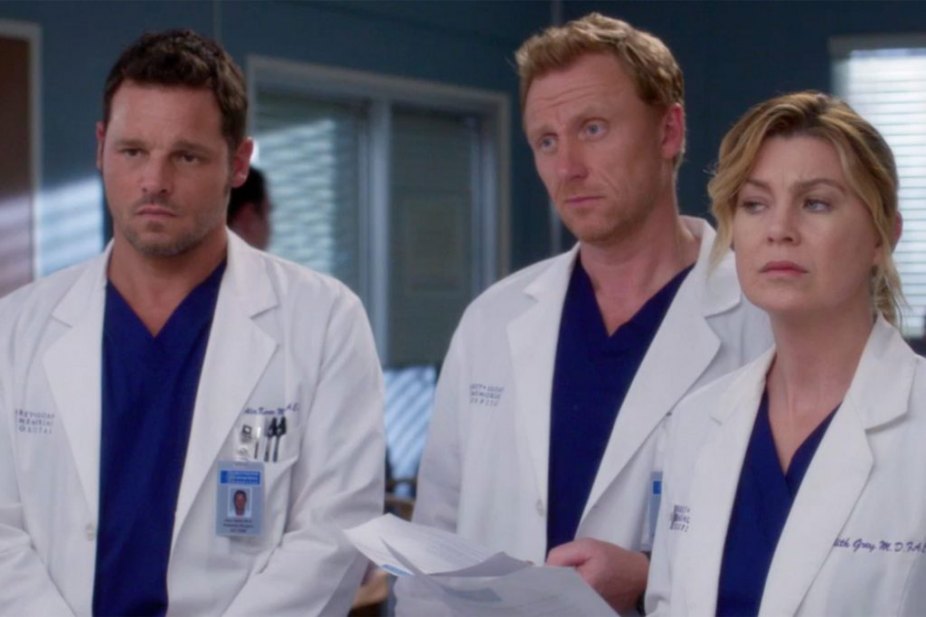 Created by Shonda Rhimes, 'Grey's Anatomy' is arguably the most famous medical drama of all time. The name of the series is based on a famous book most medical students use. The series centers around a group of doctors working at the Seattle Grace Hospital. The entire setup is under the charge of Dr. Meredith Grey. It is her life we follow at the hospital where various doctors who come to work get involved on a personal level with each other, sometimes as friends, other times romantically. The series became so popular all over the world that some of its cast members featured among television's highest-earning actors of 2013. 'Grey's Anatomy' received an astounding 38 Primetime Emmy nominations throughout its run. The show won one Golden Globe Award for Best Television Series – Drama. Hardly any long-running show in present times has been as impactful on popular culture as 'Grey's Anatomy'. It is also ABC's longest-running scripted primetime television show.
6. Red Band Society (2014-2015)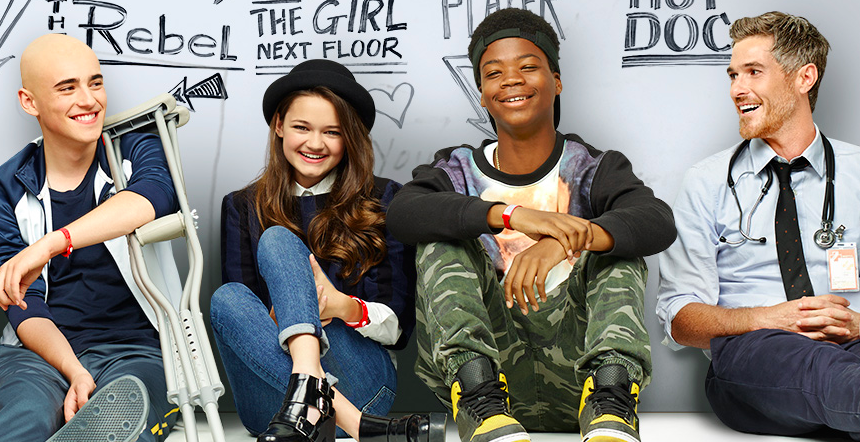 'Red Band Society' brings in an interesting twist to the medical drama genre by making it a teen comedy. Created by Margaret Nagle based on the Catalan show 'Polseres vermelles', the story of 'Red Band Society' centers around a group of teenagers who are admitted in the pediatric ward of a hospital. We follow their lives and their various unique character traits that create different narrative angles in the show. Academy Award winner Octavia Spencer plays the character of Dena Jackson, the hospital's strict head nurse. We see the teenagers suffering various complicated health conditions as they still find it in their hearts to enjoy living and create something meaningful everyday. The show received mostly mixed reviews from critics.
5. Rush (2008-2011)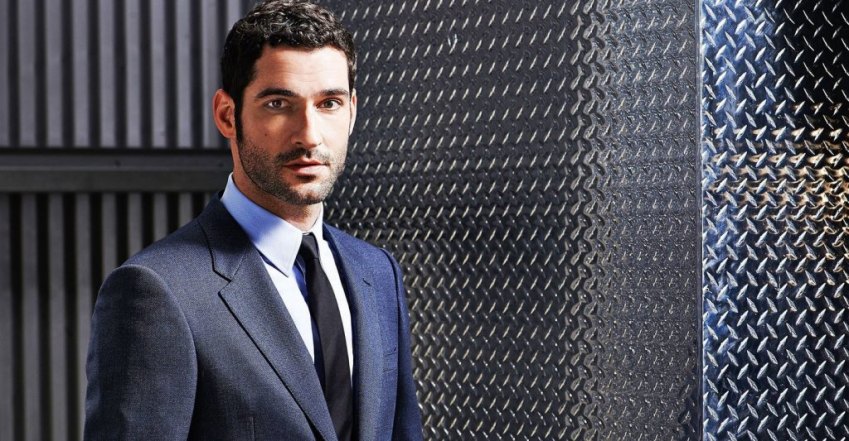 'Rush' is a welcome shift from medical dramas, but it is also a show that deals with people working together and participating in situations where lives are constantly in danger. The members of the Tactical Response team (TR) become the central characters of the show. These people are the ones who work tirelessly to respond to emergency situations where there is violence. They constantly risk their lives to save the innocents who are in danger. Most of the episodes of this show follow one independent story. Reflections of the personal lives of certain characters on each story is also not uncommon.
4. Code Black (2015-2018)
It is of course immensely challenging to constantly deal with human lives and be responsible for them. But if this serious work has to be done in an under-equipped facility by a team of young doctors, the situations becomes naturally quite intense and dangerous. This is what the lead characters of the show 'Code Black' have to go through on a daily basis as they work at the fictional Angels Memorial Hospital. The story of this series is based on certain real hospitals, on which filmmaker Ryan McGarry had made a documentary. Though the show received mixed reviews from critics, some of them did admit that 'Code Black' is above-average in its own sub-genre.
Read More: TV Shows Like Deep State
3. Chicago Med (2015-)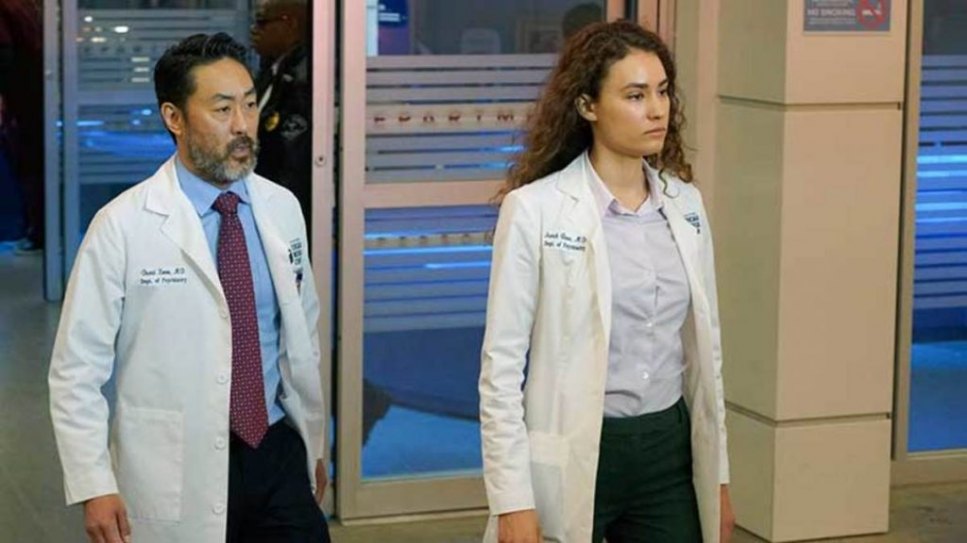 Dick Wolf, the famous showrunner, has indeed created a huge impact on television with his 'Chicago' franchise. 'Chicago Med' is an important part of his repertoire. The series centers around the several serious medical cases attended by the people working in the emergency department of the Gaffney Chicago Medical Center. Because the events of the show occur in the same universe as the other 'Chicago' series, sometimes the characters from 'Chicago Fire' and 'Chicago P.D.' crossover with those of 'Chicago Med'. The show received mixed reviews from critics, but it is quite popular among fans.
Read More: TV Shows Like Chambers
2. The Good Doctor (2017-)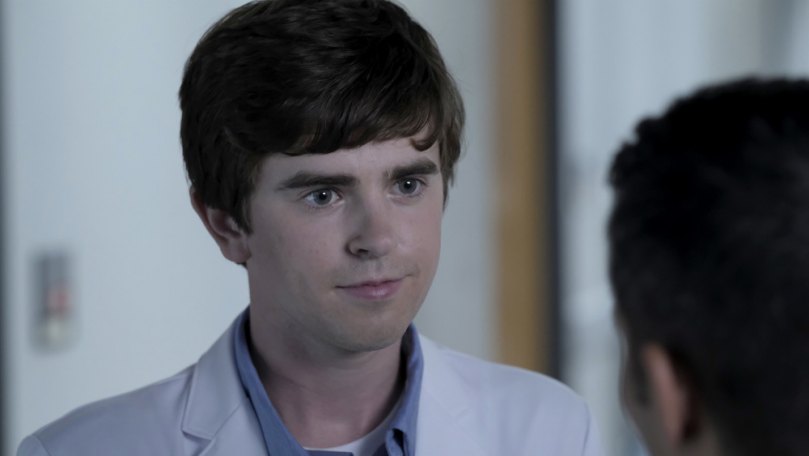 What if someone with very special qualities unseen in human beings enters the medical industry as a doctor? This is the idea 'The Good Doctor' tries to explore. The show's lead character is an autistic savant called Shaun Murphy. Sometimes people suffering from autism can do certain things better than most other human beings. If an autistic patient has such a quality, he/she is regarded as a savant. A very famous example of a savant is Dustin Hoffman's character in the film 'Rain Man'. Shaun Murphy is the same kind of person. He has a photographic memory and can remember the minutest details of almost every event. It is his life working as a surgeon in a hospital that becomes the focus of the show.
Read More: TV Shows Like The Good Doctor
1. Casualty (1986-)

This BBC One drama is a weekly show and is the longest running medical drama in world television history. The series centers around the medical staff working at the Holby City Hospital's Accident and Emergency Department. We get to see the medical staff constantly dealing with horrific life-threatening cases where sometimes a person comes in with a bullet lodged in his head, and another time a half-burnt victim of arson is wheeled in for treatment. The series won numerous awards throughout its long run and has also spawned several spin-offs.
Read More: TV Shows Like Elementary