You don't have to be a doctor, a nurse or a medical researcher to fall in love with a jargon-free, immersive and thrilling medical movie. A major reason behind the massive fan following for medical thrillers is that most of them are based on real-life incidents. People also like to watch medical movies as they give them a sneak peek into the profession which is widely mystified for its proximity with life and death. Moreover, it is a field closely associated with dramatic situations as a routine exercise. Netflix is keen to update their collection of movies with tags medical, psychology and doctor, owing to their increasing demand. With all that said now, here's the list of really good doctor movies on Netflix that are available to stream right now.
11. Take Your Pills (2018)
'Take Your Pills' is an intriguing documentary that reveals an America invaded by drugs like Adderall and Ritalin. The movie finds these names are everywhere, in schools, playgrounds, offices, streets, metros, and markets. The pressure to push one's boundaries beyond our capabilities attracts people towards these names. The acclaimed documentary filmmaker Alison Klayman, known for 'Ai Weiwei: Never Sorry,' leaves no leaf unturned in his exploration of the pervasiveness of cognitive-enhancement stimulants in our times. As Adderall and Ritalin become the iconic drugs of a generation, 'Take Your Pills' checks the phenomenon from all sides. Without being rudely judgmental, the documentary feature draws a vivid picture of drugs and how they define our future.
10. Athlete A (2020)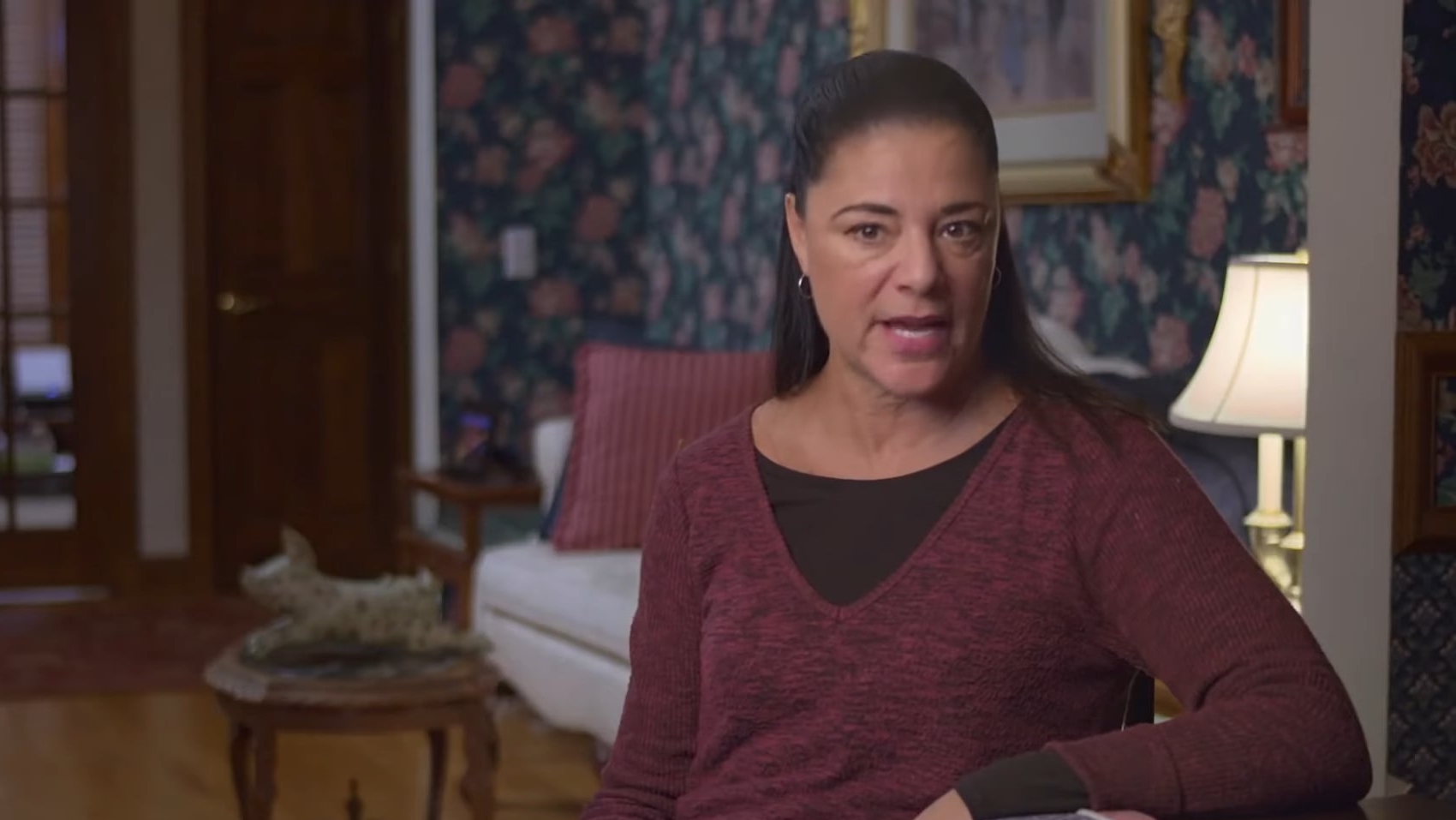 Directed by Bonni Cohen and Jon Shenk, 'Athlete A' is a documentary film that focuses on one of the biggest controversies in American sports history. The Indianapolis Star reporters looking into the failure of schools to document sexual abuse incidents accidentally stumble upon the criminally underreported and ignored cases of abuse in USA Gymnastics. As one reporter begins to dig deeper, he learns the shocking truths about the well-known osteopathic physician Larry Nassar, who has been working with the country's brightest talents for several years. But a closer look at his conduct as a doctor reveals so many shocking facts that the subsequent reports lay the groundwork for his conviction and leave America dumbfounded.
9. Brain on Fire (2016)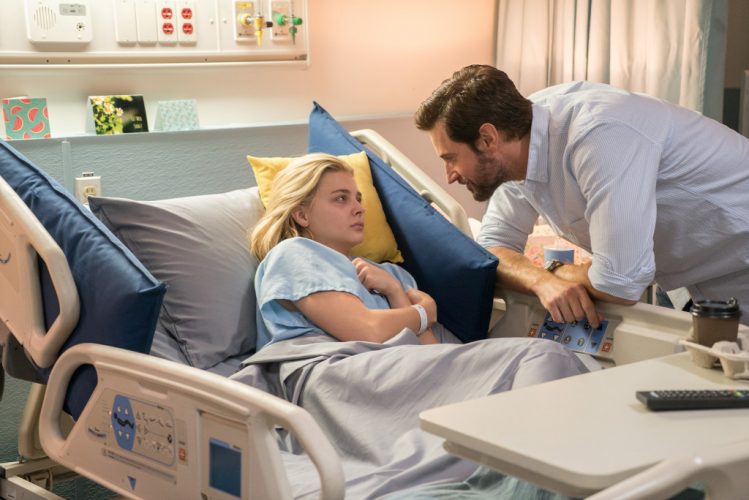 Based on Susannah Cahalan's memoir, 'Brain on Fire' is a biographical drama film written and directed by Gerard Barrett. The Chloë Grace Moretz and Jenny Slate-starrer follow a young adult named Susannah Cahalan, who works with the New York Post as a writer but has lately been struggling with seizures. Her situation only gets complicated over time as voices in her head begin to creep her out. The 21-year old is misdiagnosed on multiple occasions until she meets Syrian-American neurologist Souhel Najjar, who not only empathizes with her but helps her fight back.
8. Extremis (2016)
Directed and produced by Dan Krauss, 'Extremis' is a documentary film that focuses on the end-of-life decisions taken by loved ones and the situation that precedes them. Dr. Jessica Zitter is a well-reputed ICU and palliative care specialist who works at the Highland Hospital ICU in Oakland, California. She leads a team of physicians there who offers terminally ill patients palliative care and helps the families come to terms with the harsh choices that they have to make. Although sensitive, the documentary does not shy away from bringing viewers the cruel realities of end-of-life decisions and the emotional trauma that families have to go through while making them.
7. Awakenings (1990)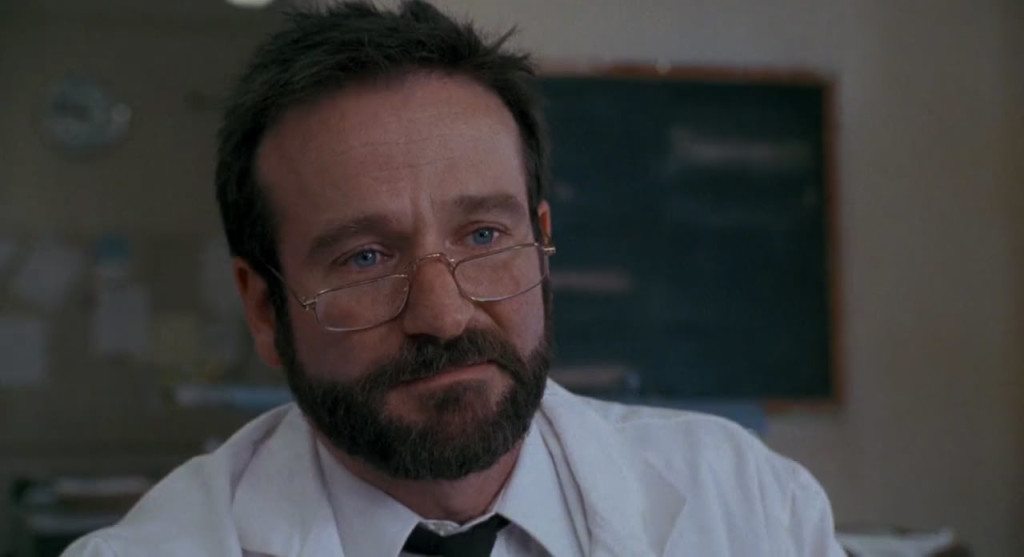 Inspired by Oliver Sacks's memoir of the same name, 'Awakenings' is a drama movie featuring stand-out performances by Robert De Niro, Robin Williams, John Heard, and Julie Kavner. The Penny Marshall directorial is set in late 60s New York and centers upon Dr. Malcolm Sayer, a compassionate physician who feels that the condition of a group of catatonic patients in the hospital is akin to an extreme form of Parkinsonism. With that speculation as a basis, Malcolm seeks permission to administer the drug L-Dopa to them, which leads to shocking results.
6. To the Bone (2017)
Directed and written by Marti Noxon, 'To the Bone' is a drama movie. The film follows a 20-year-old anorexic girl named Elle, who has struggled to deal with her condition despite going through several recovery programs during her teenage years. Ellen's stepmother, Susan, insists that she joins Dr. William Beckham's patient program. While the protagonist is initially suspicious, she eventually gives in, and the decision turns out to be life-changing as her new doctor helps her with his interesting and unorthodox methods.
5. Doctor (2021)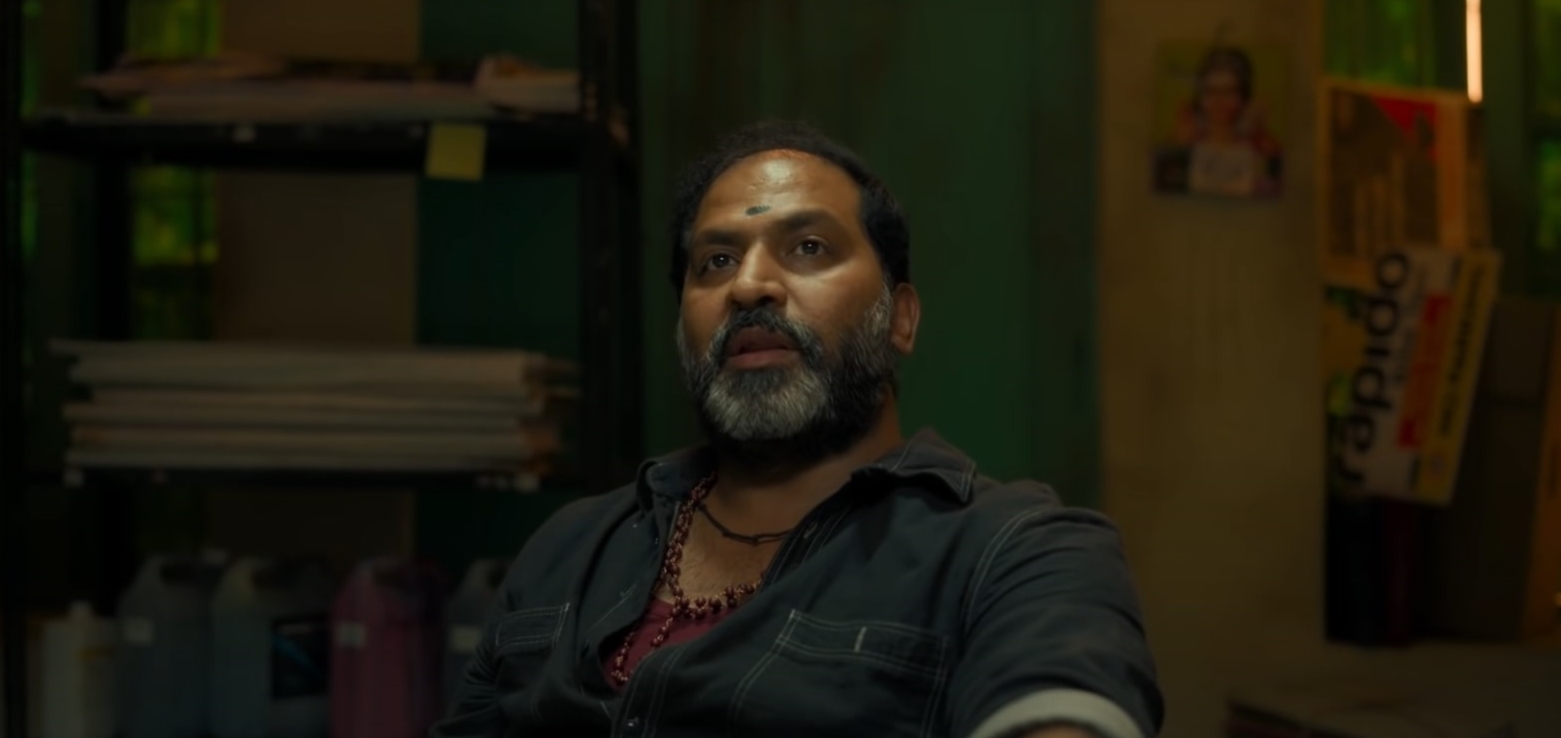 Starring Sivakarthikeyan, Priyanka Arul Mohan, Vinay Rai, and Yogi Babu, 'Doctor' is a Tamil-language action comedy film directed and written by Nelson Dilipkumar. It follows a military doctor named Varun who receives a depressing voicemail from his fiancée, Padmini, who opens up about her desire to call off their upcoming marriage. When the protagonist approaches her family hoping for some reconciliation, he learns about the kidnapping of Padmini's niece. When the police fail to make any progress in the case in the following days, Varun comes with a dangerous plan with the hope that it will finally make the law enforcement authorities take the case more seriously.
4. On Body and Soul (2017)
'On Body and Soul' is a poetic depiction of an enigmatic love story in the backdrop of a depressing Budapest. When the older introvert, Endre, meets the mysteriously shy new recruit in the office, Maria, 'On Body and Soul' takes a turn for a psychological journey. Soon, the pair discovers a spiritual thread connecting them through bizarre dreams. Together, they try to decode the meaning of their visions and start an unlikely love affair. With a lot of secrets and emotions to hide from other employees, Endre and Maria become two secret isles connected through dreams. They start to recreate the magical experience of dreaming in daylight, which ends up in a mess within the organization. What follows is a catharsis for the two introverts through their body and soul.
Read More: Best Space Movies on Netflix
3. Paddleton (2019)
Mark Duplass and Ray Romano take us to a tour which is emotive and heartbreaking for its intimate nature. The Netflix original movie, 'Paddleton' follows the neighbors, played by Duplass and Romano. Both of them are considered misfits by the townspeople. They find a true friend in each other as society keeps a distance from them. But their mundane life catapults when one of the friends is diagnosed with terminal cancer. Now they have to rely on the bond of friendship to get over the tragic plight. From this point onward, 'Paddleton' turns out to be an intense emotional journey of the two men. The movie leaves a reassuring feeling while showcasing the magical healing power of friendship and empathy in easing the trauma of terminal diseases.
Read More: Best Sad Movies on Netflix
2. Notes on Blindness (2016)
Writer and theologian John Hull meets the worse tragedy in his life days before the birth of his first baby: he wakes up blind one fine day. 'Notes on Blindness' is a sharp portrayal of life without light around a blind man. The movie takes us to another lever when John starts note down the world as perceived through his other senses. His diary recorded on audio cassettes become a comprehensive audio document of the blind man's take on the world. Upon their publication, the dairy notes become an instant hit garnering critical praise. The movie is completely based on the exclusive and original recordings. It is an astonishing work from a blind man about his internal world, memories, dreams, and random thoughts about the blindness as an existential state of mind.
1. End Game (2018)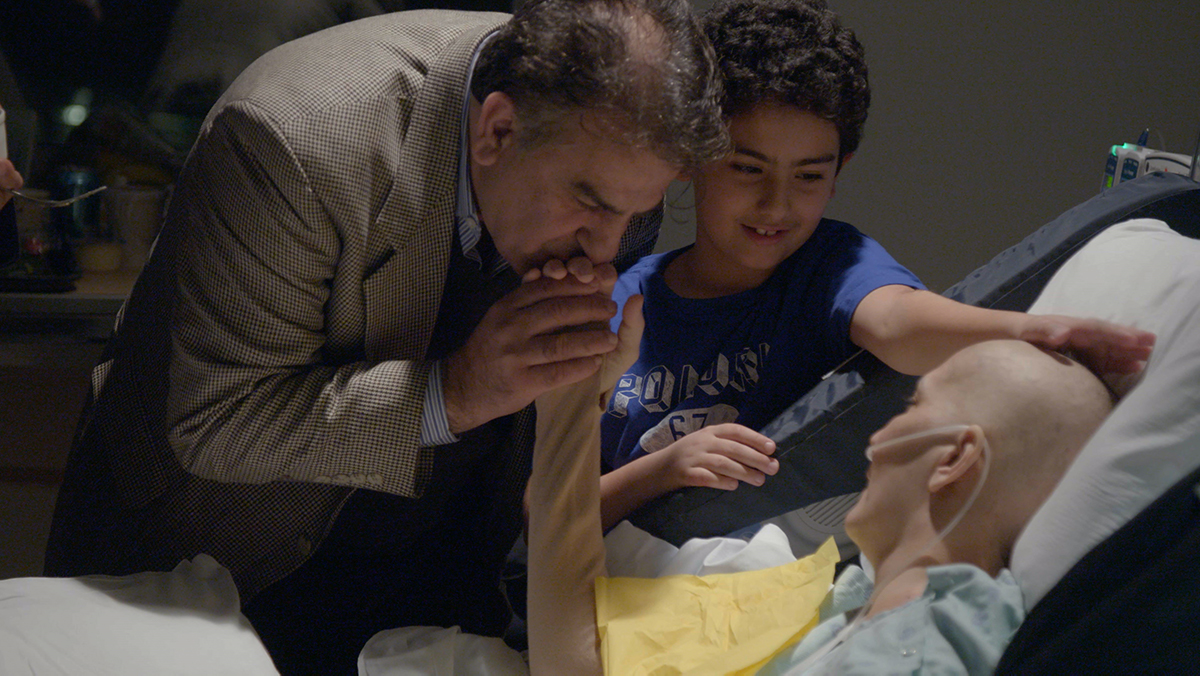 Directed by Rob Epstein and Jeffrey Friedman, 'End Game' is a short documentary film. The movie revolves around Dr. Pantilat and other physicians' efforts to challenge the orthodox perception of life and death so that patients fighting terminal illness can find meaning even in the last moment of life. These professional medical practitioners offer much-needed palliative care to their patients, but they go above and beyond by giving people the emotional and psychological support to come to terms with the harsh realities of life.
Read More: Best Suicide Movies on Netflix