In its second season, 'Cruel Summer' explores yet another frustratingly unpredictable mystery. This time, the anthological series tells the story of Megan Landry (Sadie Stanley), a bright young woman who has planned out her entire academic life. But when worldly and free-spirited Isabella LaRue (Lexi Underwood) comes to live with Megan and her family, things suddenly become much more complicated.
As in the first season, the narrative is split into three timelines: summer 1999, winter 1999, and summer 2000, and they are distinguished by the color palette of the scene. In summer 2000, the police begin investigating the death of a close friend of Megan and Isabella. In episode 4, 'Springing a Leak,' Megan, Debbie, and Isabella are forced to go live at the Chambers house because of a leaked pipe in winter 1999. In summer 2000, the police make a startling discovery. Here is everything you might want to know about the ending of 'Cruel Summer season 2 episode 4. SPOILERS AHEAD.
Cruel Summer Season 2 Episode 4 Recap
The events depicted in the episode take place on July 23, 1999, December 23, 1999, and July 23, 2000. In July 1999, Megan tells Isabella that she wants to spend her summer this year a bit more adventurously than how she usually does, giving Isabella ideas. Learning about a local bar, she hatches an idea to get in. Jeff and Megan work together to create fake IDs. Even though they are pretty believable, and the girls get access to the bar, the boys are stopped at the entrance. Megan has her first couple of drinks there — rum and coke and a vodka shot. But they flee when they see the local sheriff there. The show underscores how drastically this relationship changed in a year. In summer 1999, Sheriff Myer is an adult figure in the lives of the girls. They know they will be in trouble if he catches them in a bar. A year later, he is investigating them for Luke's death.
In winter 1999, a leak in one of the pipes of her home makes Megan remember how her financial circumstances are different from those of Isabella and Luke. Isabella even offers Debbie money to fix the pipe, but the Landry family declines, choosing to go live at the Chambers' home instead. There, Megan and Isabella encounter Brent for the first time since the video leak. Obnoxious and unrepentant, Brent rejects the notion that he did something despicable. The situation quickly devolves out of control as Steve and Debbie come to the defense of their own children.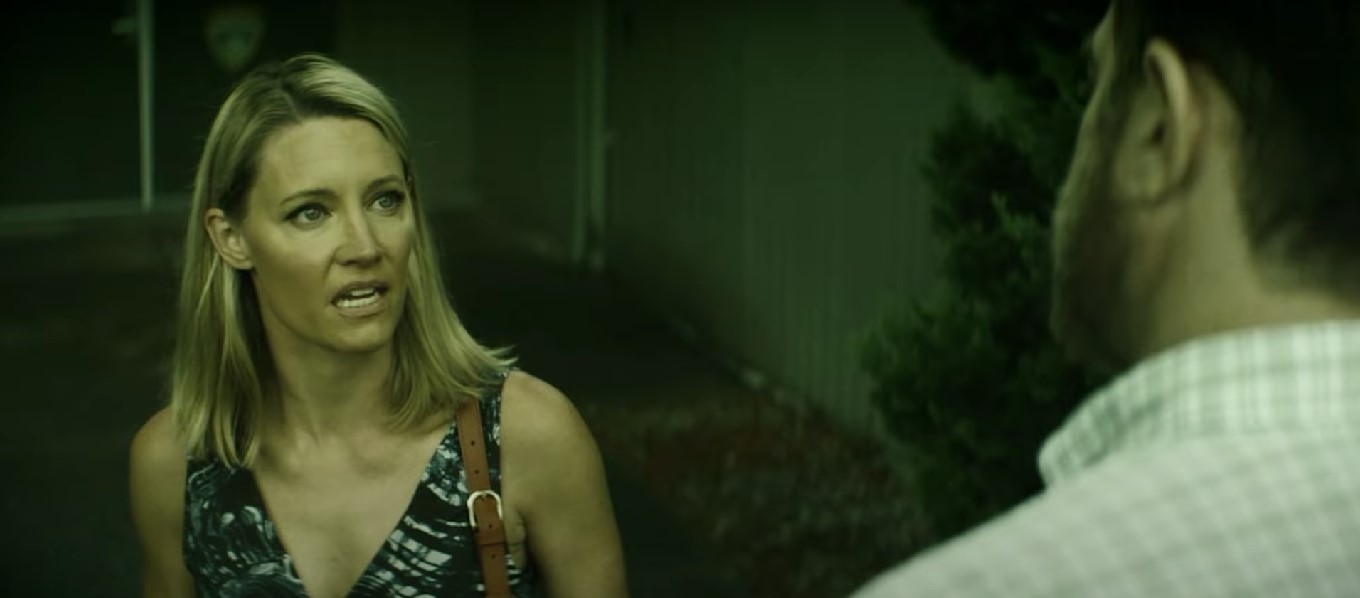 An interesting thing to note here is Steve and Debbie's approach to parenthood. Steve is a businessman and approaches parenthood through that perspective. Although he seems to punish Brent behind the doors, he accuses Luke of smearing the family's reputation because he handed most of the tapes to the police. In contrast, it appears Debbie often acts like she is the child in her relationship with Megan, forcing the latter to play the role of an adult, something that Megan understandably doesn't appreciate. Debbie tries to act like a parent, telling her daughter to speak to her whenever she needs to. But parenting isn't just about being there for your child afterward; it's also about guiding them and helping them find the correct path. In this regard, Debbie has failed as miserably as Steve. By the end of the episode, things seem to return to normalcy in the winter 1999 timeline as Steve sends in plumbers to fix the leak as a way of apologizing to Debbie.
In this episode, we get a glimpse of the beginning of the relationship between Jeff and Megan. We know that they briefly dated before Luke and Megan got together. By summer 2000, their relationship has become cold. As police interrogations continue to reveal new things, Megan's lawyer grows frustrated with her and warns her about the consequences of hiding things from him. However, despite his words, Megan didn't tell him her biggest secret: she was apparently pregnant the last time she saw Luke.
Cruel Summer Season 2 Episode 4 Ending: Was Megan Pregnant?
As the case becomes increasingly more complex, the police find evidence that makes them believe that Megan was pregnant. We also learn that people thought Luke ran away from home because he apparently left behind a letter. Steve is a demanding parent, and people who know the family probably believed that letter. After the police find her fingerprint on it, Megan tells her mother that she was supposed to put the letter into Steve's mailbox after she dropped Luke off at the train station.
When she got back to the cabin, he wasn't there. She also claims that for months every time the phone rang, she thought that it was him. But Myer tells her that he believes that it was all part of a cover-up. He connects Luke's death to the leaked sex tape and drops the bomb about Megan's pregnancy, speculating that Megan killed Luke after she told him about her pregnancy, and he rejected her. The intermediate period between Luke's death and this interrogation is seven months, and Debbie seems like someone who is so wrapped up in her world that she will not notice certain signs in her daughter. But the entire theory seems too dramatic for a show like Cruel Summer.
Who is Megan Speaking to on the Phone?
Megan communicates with someone a couple of times in the episode. We are never shown who it is, but given the context of these conversations, it's probably safe to presume that it's the older coder we met in the first episode — the former employee number 12 at Apple.
When the police take Megan's computer, accusing her of fraud, she informs this person that she is unsure whether she got the code right to prevent anyone from accessing the information on her computer. As it turns out, she did get it right. When Myer instructs the cybercrime officer to open the file marked with "y2k,' it unleashes a virus, corrupting everything on the computer.
Read More: Who Are Megan and Lily's Biological Fathers in Cruel Summer?