Netflix's 'Cheat' season 1 episode 4 introduced us to Danielle "Dani" Latimer, an enthusiastic Wales native who was sure about her chances of winning the game show. While Dani appeared pretty confident in her approach, she even indicated that she would not hesitate to cheat if that would get her the prize. On top of it, she claimed to be quite intuitive and hoped she could catch her opponents if they attempted to employ underhand means. While Dani's personality made her a fan-favorite contestant, fans are eager to learn about her whereabouts once filming for 'Cheat' wrapped. Well, worry not because we come bearing answers!
Dani's Cheat Journey
The first round stood as a testament to Dani's observational skills, as even though she got three correct answers and cheated on her fourth question, the Wales resident spotted every single of her opponents' cheats accurately. Hence, even though some of her competitors accused her of using underhand means, she managed to brush aside their allegations as she had the highest number of accurate accusations. Subsequently, with Dani as the leading cheat hunter, she decided to get rid of her most significant threat, Josh, believing he had cheated the most.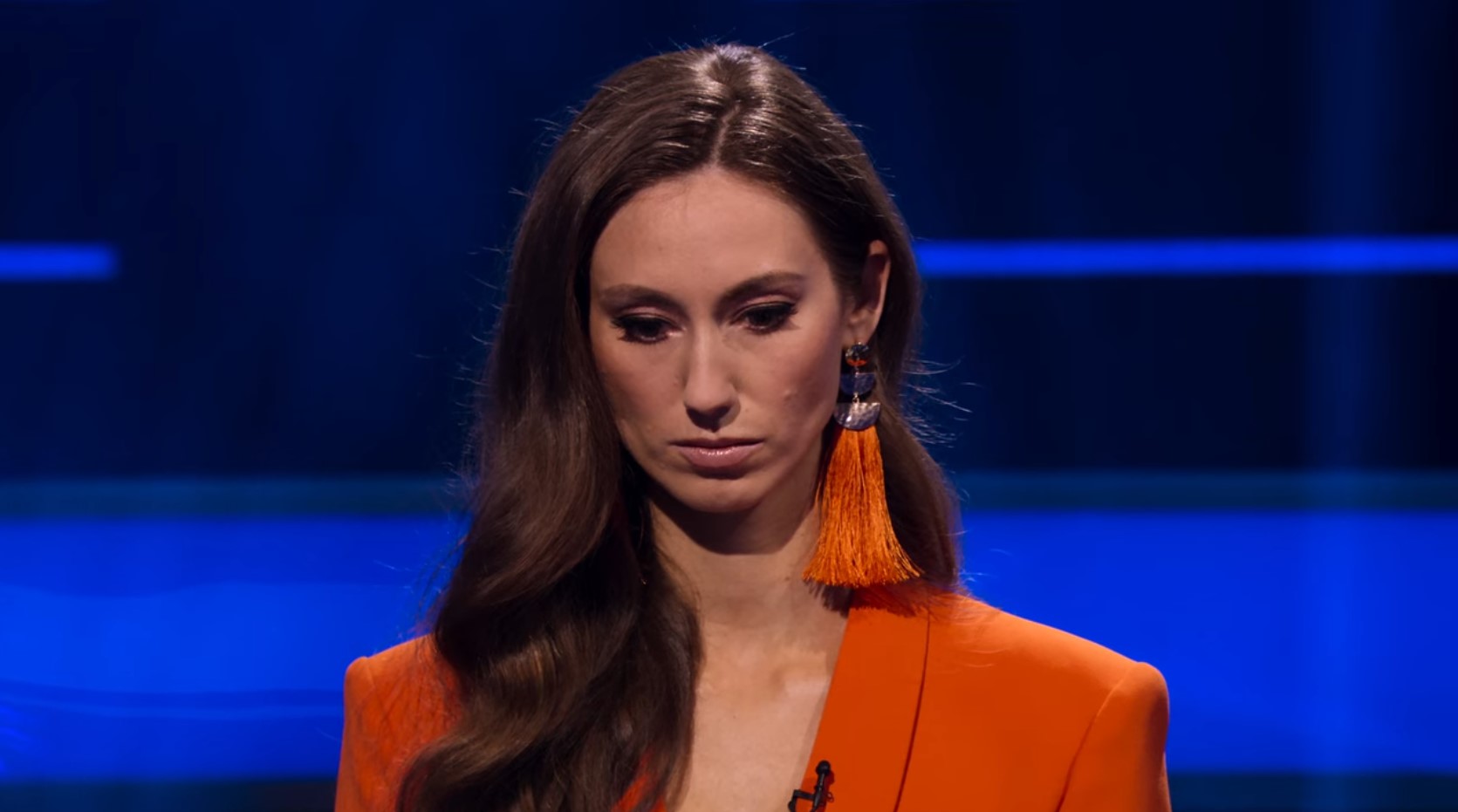 Unfortunately, Josh's elimination added just a thousand pounds into the pot as he had cheated on a single question, but Dani moved on and ended round two with three correct answers and a wrong one. Nonetheless, her intuition and observation skills came in clutch for the second time as Dani retained her position as lead cheat hunter. Yet, this time, she decided to eliminate Luis, adding 9000 pounds to the prize money.
With everything to play for, Dani entered the final, facing off against Shakina. Incidentally, the latter had been the underdog all along, and the Wales resident was confident that she could read her opponent. However, fate had a different plan as Dani gave a wrong answer to her very first question, handing Shakina 37000 pounds in prize money, while she ended up in second place.
Where Is Danielle Latimer Now?
Dani completed her Bachelor's Degree in Dance and Professional Practice from the University of Bedfordshire in 2011 before embarking on an illustrious professional journey. Apart from working as a Sales Assistant for companies like Smyths Toys Superstores and LUSH, Danielle has worked at West Ham United FC as a Hostess and Raffle Ticket Seller. Besides, she has even been employed by other top-rung organizations, including Kreate, Aesthetics Event Staff Ltd, Orchira, Kate Spade, Equinox, and Allen & Overy.
Even though Dani made quite a mark in the corporate world, she soon discovered her passion for fashion and photography. Hence, she currently resides in Barry, Wales, United Kingdom, and runs her own company, The Pageant Stylist, where she works as a Freelance Fashion Stylist. Additionally, she does freelance photography under her studio, Dani Latimer Photography, and has made quite a name for herself in the modeling industry. In fact, she ended up winning the title of Ms. Galaxy 2023 at the Galaxy International Pageant, and she is also involved with the philanthropic organization, The Clever Initiative. With Dani now enjoying the best years of her life surrounded by her loved ones, we hope happiness never eludes her in the long run.
Read More: Anna: Where is Cheat Episode 2 Finalist Now?