Netflix's 'Next in Fashion' is a fashion reality show highlighting the journey of great fashion designers competing for the winning title. It features well-known fashion industry figures, including Gigi Hadid, Tan France, and Donatella Versace. For a $200,000 reward and the chance to launch their fashion brand, 12 designers worldwide compete in various challenges that test their creativity, technical expertise, and understanding of fashion.
Among the designers competing to become the best fashion designer in fashion in season 2, Danny Godoy took over the fans and audience with his talents and proved to the judges that he had the potential to earn a spot amongst the great designers of the country. With Godoy now quite popular in the fashion industry, fans are excited to know where he is at present. Well, we've got you covered.
Danny Godoy's Next in Fashion Journey
Danny Godoy appeared on the show with a bag full of creativity and a handful of sass. From the beginning, he knew what he needed to do to get on the judges' good books. Specializing in Drag Queen outfits, the first challenge was absolutely smooth for the contestant as his muse was the one and only Queen of the Drag Queens, Ru Paul. The judges loved the gold lining black, which made the entire outfit pop. Though he was suggested to make the sleeves slightly different, he aced the first challenge, 'Royalty.'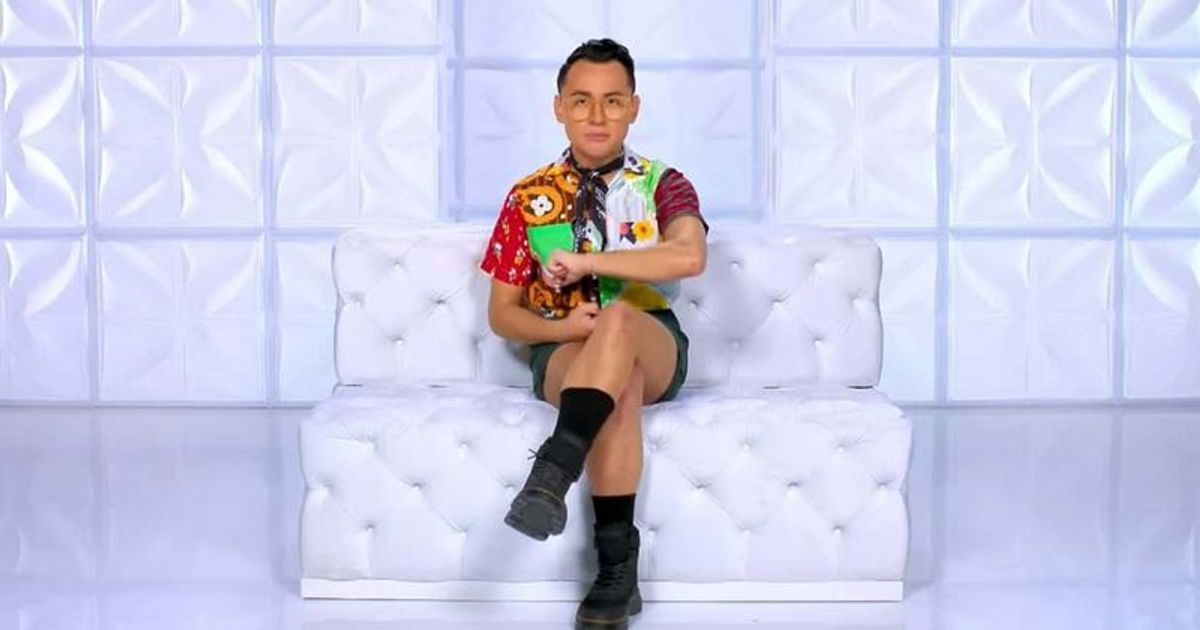 For the second challenge, Danny was a part of the winning team comprising Bao, James, Amari, and Megan. He created a beautiful yet simplistic piece of a budding flower showcasing the blooming of a flower from a bud for the 'Wear the Earth' episode. Though he was suggested to make the top of the dress a better fit, the judges were quite impressed by his design. Danny's designs also shone throughout his journey on the show.
In the third challenge, the designer did a fantastic job while working with denim. He created a piece that "tells a story," and the material wasn't placed at random; every single detail on the outfit had a purpose. He was on top of his game during episode 4, entitled 'Childhood,' where he took the judges back to his own childhood with a heavy-bottomed dress with a sweetheart neckline and a bustline with shimmery shoulders.
Danny's vision of mixing masculine and feminine styles landed perfectly and was appreciated by judges, and he eventually won the challenge. In the fifth challenge, James and Godoy were paired together to put up two different outfits, and unfortunately, they didn't make the cut. The choice of fabric failed, and they also failed to showcase sophistication, eventually leading to dual elimination.
Where is Danny Godoy Now?
Danny Godoy was born and raised in Inglewood, California, and comes from Mexican ancestry. He grew up there with three elder brothers in a loving household. Formerly employed as Beverly Luxe, the former Fashion Institute of Design and Merchandising student is now going by Godoy. The reality TV personality is a full-time drag queen who often dresses up other queens to help them seem even more stunning. He first encountered the world of drag while he was a student. He has also had the chance to collaborate with James Charles as the proprietor of G is for Godoy and developed some of the styles shown in 'RuPaul's Drag Race.'
However, the designer also learned the technique of DRAG Transformation when he was a student at FIDM. Today, he works as a drag queen full-time and has made a reputation in Southern California. Danny developed his own collection of striking, eye-catching styles after graduating from FIDM and beginning his career as a fashion designer. His creative pieces always tell a story about his personality and his roots.
Danny used to go by "Beverly Luxe," but recently, he changed to GODOY. He has worked on several projects in the last decade, including, 'Master Class with Diane von Furstenberg,' 'Project Runway Threads,' 'Custom Clothing for RuPaul's Drag Race,' 'RuPaul's Drag Race All-Stars,' and 'RuPaul's Drag Race Live-Las Vegas,' 'Pit Stop with BOB the Drag Queen' and 'Custom Wear for Local Legends.' We wish Danny the best for his future in fashion and hope to see him on the covers of fashion magazines.
Read More: Usama Ishtay: Where is Next in Fashion Contestant Now?