With Netflix's 'Money Shot: The Pornhub Story' delving into the rise and fall of the titular erotic entertainment platform, we actually get an insight into the harsh reality of this industry as a whole. After all, it comprises exclusive interviews from not only active porn performers and past industry employees but also abuse activists, sex historians, news journalists, as well as adult moderators. Yet for now, if you simply wish to learn more about the former Chief Operating Officer of this highly controversial website — David Marmorstein Tassillo — we've got the essential details for you.
Who is David Tassillo?
Although reportedly of Jewish descent, David is a true Montreal, Quebec native hailing from a loving, supportive, tight-knit family, and he has an extensive background in the field of engineering. Yet the Concordia University graduate's calling is admittedly as a pornographer, which he discovered in the mid-2000s alongside four fellow schoolmates he'd met through a foosball tournament. That's when they'd actually co-founded their first erotic site, just to end up garnering incredible success rather quickly owing to its ease of use, free content, and specialization in specific niches.
However, everything changed for David around 2010 as German industry tycoon Fabian Thylmann acquired their firm to be a part of his own conglomerate Manwin for an alleged $140 million. Though instead of letting go of his hard work like three of the five partners, he and Feras Antoon decided to evolve into senior executives for the organization to continue progressing their careers. This is seemingly just one of the many reasons the entrepreneur sold the entire business to this duo, plus investor Bernd Bergmair, for nearly $100 million following his 2012 arrest for tax evasion.
Manwin rebranded as MindGeek shortly after the total acquisition in 2013, all the while having Pornhub, Redtube, Youporn, Brazzers, Reality Kings, plus several other such subsidiaries under its name. So, of course, it was deemed an adult entertainment monopoly by the summer of 2014, a position it genuinely maintained for years despite several competitors thanks to its sheer brandability. And yes, with his specific skill-set behind the scenes, appointed Chief Operating Officer David played a vital role in both the firm's national as well as international expansion at every step of the way.
Where is David Tassillo Now?
It was in December 2020 when David's entire world turned upside down once again, but this time it was due to a New York Times expose on his long-term business, titled "The Children of Pornhub." This piece essentially accused MindGeek of knowingly enabling, advertising, and profiting from child rapes, revenge pornography, non-consensual misuse, sex trafficking, as well as much more. Nonetheless, the notoriously press-averse COO has since denied these heinous claims by carefully ascribing their operations in front of an ethics committee in the Parliament of Canada not once but twice.
Moreover, David even gave an interview for the first time ever around early 2022, wherein he expressed they never previously defended themselves or their work because they "felt the brand, and what people saw on the site, would speak for itself." He added, "As a business owner, obviously [litigation is] on your mind. But as something that is going to destroy the business? No, I'm not worried about that… We'll keep striving toward that goal of becoming even more of that brand… — a responsible brand working in the adult space." Plus, he declared they've since taken drastic measures to remove illicit videos from their sites and ensured only verified individuals can now post their content on the platform.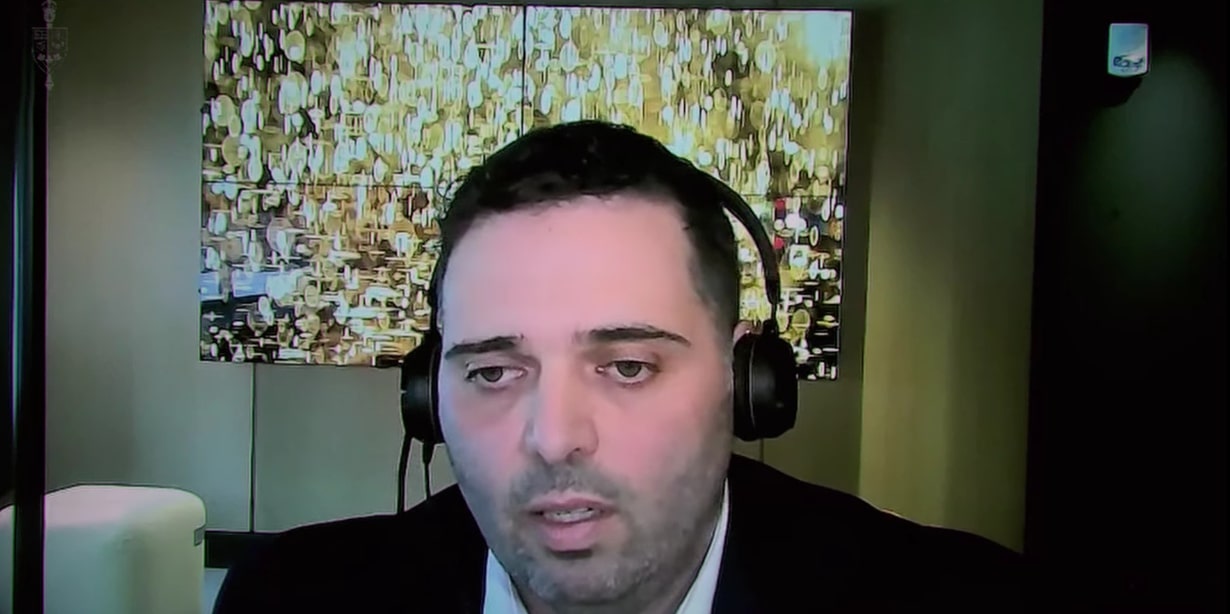 As for what David believes Pornhub's impact has been on society, he said, "I honestly think it's been a positive one. We created a platform that allows any content creator to create whatever matters to them. Through that, people [can] experiment and see things they might not even know they might be into. I think it's actually allowed people to be a little more honest about themselves." Regardless, due to the fact the accusations still hang over MindGeek/Pornhub and its executives' heads like a dark cloud, he chose to step down as COO in June 2022 following a decade of service — he, Feras, as well as Bernd still own the organization, though.
It's also imperative to note that in October 2021, David was alleged to have concealed his identity in multiple tax havens, just for him to later clarify everything he'd done was completely legal. "The transactions and structure were entirely appropriate," he said. "To support the business, we established companies in Delaware, like many Fortune 500 companies, as well as Anguilla, and the British Virgin Islands." Coming to his current standing, it appears as if David still resides in Quebec, where he prefers to lead a quiet life well away from the public eye in the hopes of moving on from the past, right alongside a family of his own.