As a documentary movie that lives up to its title in every way imaginable, Netflix's 'Money Shot: The Pornhub Story' can only be described as equal parts intriguing, baffling, and a bit terrifying. That's because it examines not just the incredible successes of the titular adult platform but also the way it can often inadvertently enable sex trafficking, abuse, as well as sexual exploitation. So now, if you simply wish to learn more about this erotic site's owners — Chief Executive Officer (CEO) Feras Antoon, in particular for this piece — we've got all the necessary details for you.
Who is Feras Antoon?
Although born in the wondrous city of Damascus in Syria on June 29, 1975, Feras primarily grew up around Montreal, Canada, since his family had soon immigrated for better opportunities. He thus graduated from a local high school before earning his Bachelor's in Engineering from Concordia University in the late 1990s, where he'd managed to build many significant friendships. This much is actually evidenced by the fact he founded his first porn website for Mansef Productions alongside four of his batchmates towards the mid-2000s — it was none other than Brazzers.
Feras admittedly specialized in the heavy-chested, older women category of explicit video distribution at first, yet he soon expanded his wings in terms of both segments as well as other sites. However, once industry magnate Fabian Thylmann acquired Mansef to be a part of his own conglomerate in 2010 for an alleged $140 million, he chose to step into a management role instead. In other words, the Syrian-Canadian pornographer became a high-level executive at Manwin, that is, until the German entrepreneur found himself in legal trouble for tax evasion in late 2012.

Fabian hence chose to sell the entirety of Manwin to Feras, fellow senior manager David Tassillo, and investor Bernd Bergmair for nearly $100 million, leading to the former evolving into the CEO. Though by this point, Manwin (rebranded as MindGeek around October 2013) had not only Brazzers but also Pornhub, Redtube, Youporn, Reality Kings, Xtube, plus several other subsidiaries under its name. Yet it was still Feras that essentially ensured they became a full-fledged monopoly within a couple of years, resulting in the entire organization garnering incredible name, fame, success, wealth.
Where is Feras Antoon Now?
Feras is actually notoriously press-averse for personal reasons despite the industry he operates in, so he hadn't been in the public eye for a decade when the abuse/trafficking allegations came to light. A New York Times exposé titled "The Children of Pornhub" in December 2020 was among the first to openly accuse this site of knowingly hosting minor-inclusive, non-consensual materials, which the CEO denied. He once said, "Any suggestion that we allow or encourage illegal content is completely untrue and defies rational reason, from both a moral and business standpoint;" plus he even clarified the same to an Ethics Committee in 2021.
As if that's not enough, Feras then stood up for himself, his work, as well as his business in several other Canadian government hearings too, whether through a letter, a zoom call, or additional reports. Yet the worst part for him was arguably his 21-room dream mega-mansion in the well-known Mafia Row neighborhood of Montreal burning down in a suspected arson on April 26, 2021. He was actually known in his hometown as "The King of Porn," yet the New York Times exposé hurt him to such an extent he ended up listing this estate for sale before it was even completed in spring 2021.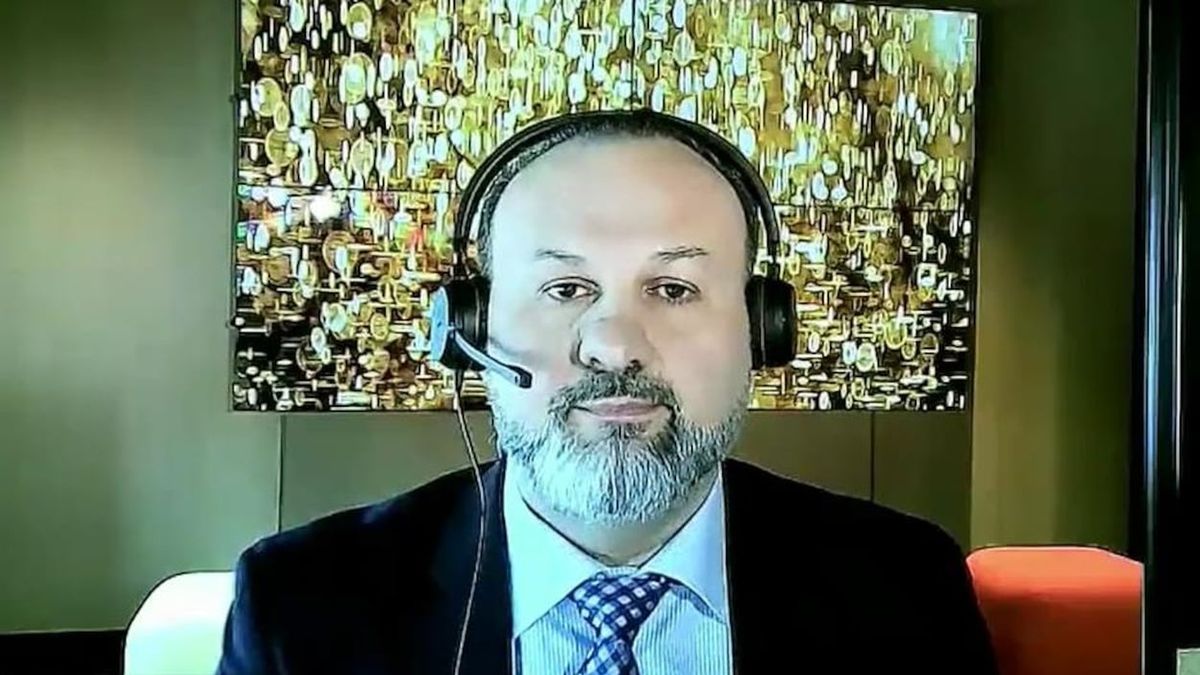 Feras' mansion had 11 bathrooms, a 9-car garage, a 6,000-square-foot ballroom, and a sports wing, but absolutely nothing was left of it after it uncontrollably seared for three hours on that night. "I can't even count how many comments I saw from people [on social media] saying to burn the company or my house down," the then-CEO said, referring to the backlash he received following the severe accusations. "For a while, it was easy to dismiss the tweets as just people on the internet talking. Then my house burned down."
"Could the extreme religious groups have incited and encouraged someone to do this? Absolutely," Feras added. "When you use extremist language and QAnon sentiment toward child trafficking, your words are going to attract and mobilize some of the darkest corners of the internet." Therefore, following a lot of pressure, he resigned from his position as MindGeek's CEO following nearly a decade of active service in the summer of 2022. And today, from what we can tell, the 47-year-old is doing his best to lead a quiet life well away from the spotlight in his hometown of Montreal alongside his ever-loving wife, Nicole Manos, as well as their two sons.
Read More: Where is PornHub COO David Tassillo Now?