Prime Video's 'Air' takes us behind the scenes, focusing on the time and energy it takes to sign a deal as big as the one Nike signed with Michael Jordan when they made the Air Jordan shoe line. It was a huge step for the company, which had been on the brink of shutting down its basketball division because it couldn't compete with the likes of Converse and Adidas anymore. It was also a monumental decision for Jordan, who got a percentage share in the sale of the shoes, which now earn him millions of dollars each other.
While a group of Nike executives devoted themselves to doing whatever it took to finalize the deal, it couldn't have been possible without one person: Deloris Jordan. She knew her son would be a huge success, and she wanted to benefit him from it monetarily too. Her business acumen secured her son's future, making him one of the wealthiest athletes in the world. If you are wondering how her wealth compares to her son's, here's what you need to know.
How Does Deloris Jordan Make Her Money?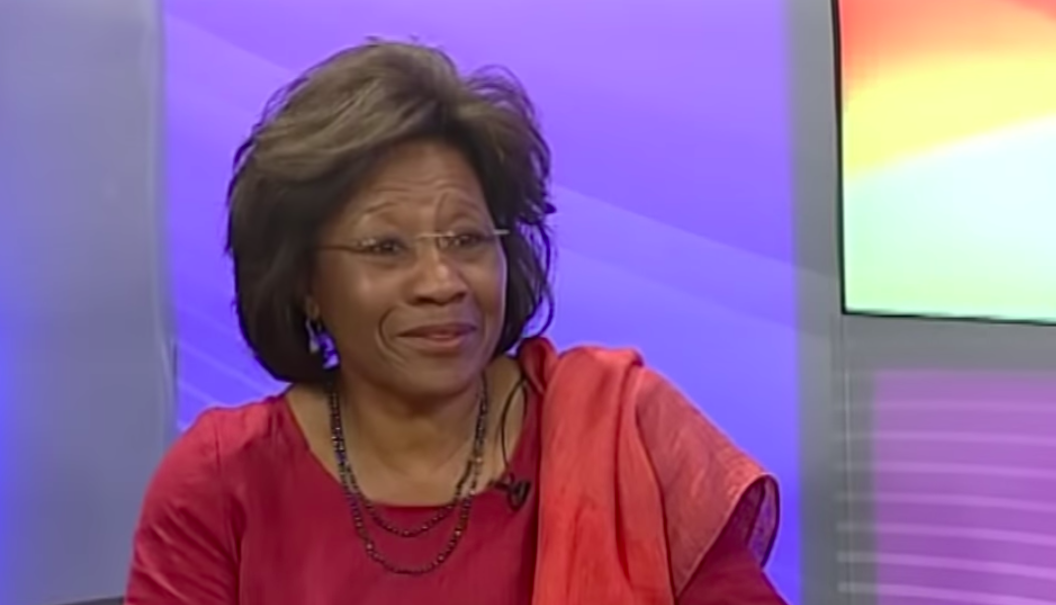 Before her son became the huge star he is now, Deloris Jordan worked regular jobs to provide for her family. She's attended trade schools in Alabama and New York and worked as a bank teller. Eventually, Michael broke into the basketball world with a bang, changing the course of his mother's life too.
Following her son's success, Deloris dedicated herself to philanthropy. She and Michael co-founded the Michael Jordan Foundation to help disadvantaged children. However, it was later closed, and Deloris started the James R. Jordan Foundation in memory of her late husband. She also honored James with a youth center built in collaboration with the Chicago Bulls in 1996.
In 1997, she started the James R. Jordan Boys & Girls Club and Family Life Centre. She has also launched several initiatives like The A-Team Scholars program, the Time Out Summer Camp, and the Reading Together Program, among others. She is the founder, chairperson, and president of the Kenya Women and Children's Wellness Centre in Nairobi, Kenya.
In 2021, Michael Jordan launched the Dear Deloris shoe as a part of his Jordan series to honor his mother's contribution to building his life and career. It is not known whether this tribute comes with the royalties like the one Jordan receives from the Air Jordan shoe line. Apart from this, Deloris serves on the Jordan Institute for Families board at the University of North Carolina School of Social Work. She is also the author of New York Times bestselling books.
What is Deloris Jordan's Net Worth?
Deloris Jordan dedicated herself to molding her son into a successful basketball player and took care of his financial interests too. With Michael Jordan worth billions, Deloris has turned to philanthropy and keeps busy with the many charities, programs, and initiatives she created or became a part of. Being the mother of the richest basketball player in history, we believe Deloris would never want for anything. Her son has always credited his mother for his success, and they share a close relationship.
Still, Deloris has amassed a decent wealth of her own. She has authored several children's books, some of which she co-authored with her youngest child, Roslyn. The titles under her name include 'Family First: Winning the Parenting Game,' 'Salt in His Shoes,' ' Michael's Golden Rules,' 'Dream Big,' and 'Did I Tell You I Love You Today?'. Most of her books have been on the New York Times Bestseller list. Considering Deloris's reputation, we expect she must have signed a good book deal for herself, and with the copies selling in millions, the royalties must look good too. Because her books are her primary source of income, considering that the foundations and charities are non-profits, we believe that Deloris Jordan's net worth is at least $5 million.
Read More: Rob Strasser's Net Worth: How Rich Was Nike's Executive?