Michael Jordan is one of the most successful athletes in the world. While his many wins on the basketball court brought him fame and accolades, things like the Air Jordan shoe line have added to his wealth. In Prime Video's 'Air,' we discover how the idea for the Air Jordans came to be and how it was brought to life by Nike executives who had to woo Michael Jordan and his family to sign the deal.
For all the success that he has found, Michael Jordan credits all of it to his mother. In 'Air,' we see Viola Davis play the role of Deloris Jordan, who becomes instrumental in securing a deal that would be just as financially fruitful for her son as for the company wanting to sign him. If you want to know more about Deloris, we've got you covered.
Who is Deloris Jordan?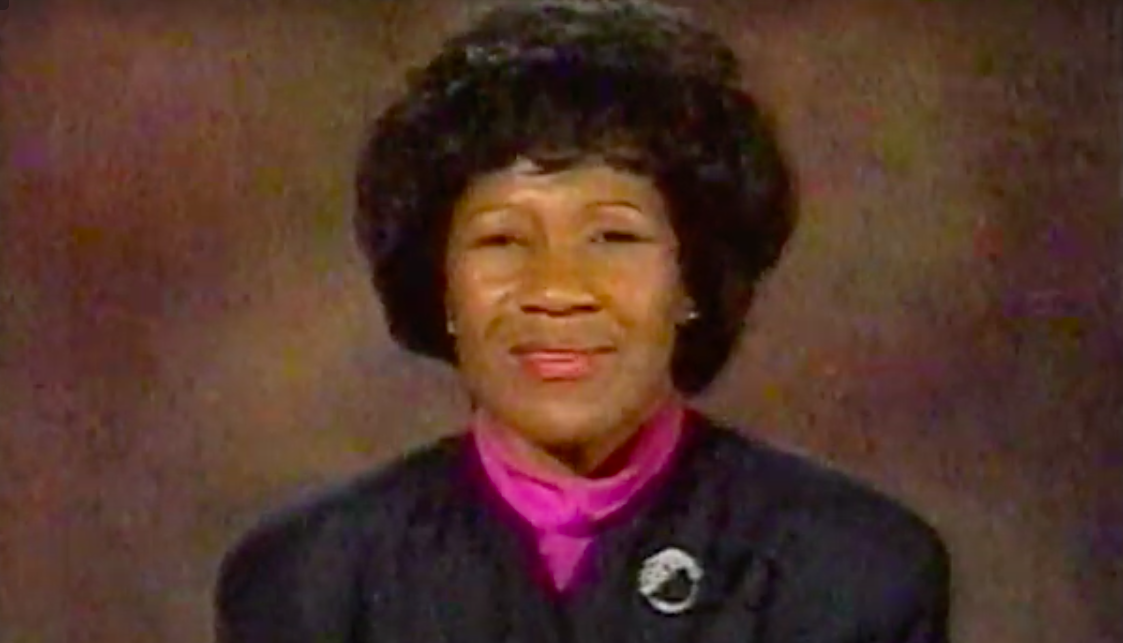 Born in September 1941, Deloris Jordan (née Peoples) grew up in Rocky Point, North Carolina. She attended Charity High School in Rose Hill and met James Raymond Jordan Sr. at a school basketball game in 1954. They dated for three years, and after high school, Deloris moved to Alabama, where she attended trade school. She married James, who had joined Air Force in 1956. In the early 60s, they moved to New York, where Deloris worked as a bank teller. Eventually, they settled in Wilmington, North Carolina.
When Michael, their fourth child, showed promise in basketball, Deloris dedicated herself to helping him be his best self while also looking out for his interests. When Nike came knocking at their door with the promise of a personalized shoe line, Deloris knew how big it could be for the company, and she wanted her son to get his due in all of this. She negotiated the deal where apart from the signing amount, Michael would get a percentage of the sales made from the Air Jordan line. She stood her ground on this condition, and that has made all the difference.
Where is Deloris Jordan Now?
Deloris Jordan lives in Chicago, Illinois. She and James have five children— James Ronald "Ronnie" Jr., Deloris E., Larry, Michael, and Rosyln. James passed away in 1993 after being shot to death by two men who robbed him. This tragedy shook the family, but Deloris held everything together.
Deloris has dedicated her life to philanthropy. In 1989, she and Michael founded the Michael Jordan Foundation to help disadvantaged children. She also started the Michael Jordan Education Club. The foundation was eventually closed, and Deloris started other foundations under her husband's name. In 1996, she built a youth center to honor her late husband in collaboration with the Chicago Bulls team. She founded the James R. Jordan Foundation, which expanded internationally as James R. Jordan Foundation International in 2009. She also developed the James R. Jordan Boys & Girls Club and Family Life Centre in 1997.
In 2005, she was awarded the Clinton Global Initiative Award in appreciation of her work. She has launched initiatives like the Vision for Families Program, The A-Team Scholars program, the Time Out Summer Camp, the Reading Together Program, and the S.T.E.A.M. program. Through James R. Jordan International, she created the Kenya Women and Children's Wellness Centre in Nairobi, Kenya. She also serves on the Jordan Institute for Families board at the University of North Carolina School of Social Work.
Apart from philanthropy, Deloris is also an accomplished writer. Her bibliography includes 'Salt in His Shoes, 'Michael's Golden Rules,' 'Did I Tell You I Love You Today?', 'Dream Big,' and 'Family First: Winning the Parenting Game.' In 2021, Michael Jordan released the Dear Deloris shoe as a part of the Jordan Series, which honors the people who have played a pivotal role in his success. When Ben Affleck approached Michael Jordan before making 'Air,' the basketball star made it a point to highlight the role his mother paid in the negotiations. He also wanted Viola Davis to play his mother.
While she is known as Michael Jordan's mother, Deloris has supported her other children equally, recognizing their unique talents. "I always told my children, 'Each one of you has special gifts; it's how you use them. Each one had talent, but how they approached it was different from the others. Michael might have skills for basketball, but Larry built things with his hands, and our oldest son was in R.O.T.C. and such a leader," she said. Deloris' parenting has played an important role in shaping their lives.
Read More: Larry Demery and Daniel Green: Where are Michael Jordan's Father's Killers Now?