Featured and discussed in detail, Dennis Gorrick, AKA Dharmatma, is one of the key figures discussed in Peacock's 'Krishnas: Gurus. Karma. Murder.' More than his brush with the law, it was his conduct toward the one around him that truly made him such a prominent subject in the documentary show. The tangled web in which he was involved included the murders of people within New Vrindaban, West Virginia, as well as his relationships with different women. As such, many cannot help but what Gorrick has been up to these days, and we are here to explore the same.
Who is Dennis Gorrick?
Dennis Gorrick became well-known in the Hare Krishna community of West Virginia as he was one of the top supervisors there. In close connection with Keith Jam, or Kirtanananda Swami Bhaktipada, he was in charge of handling and managing everyone who would go out to collect funds for the organization. According to those featured in the Peacock series, the expected targets that the collectors had to achieve were set high and enforced strictly by Gorrick.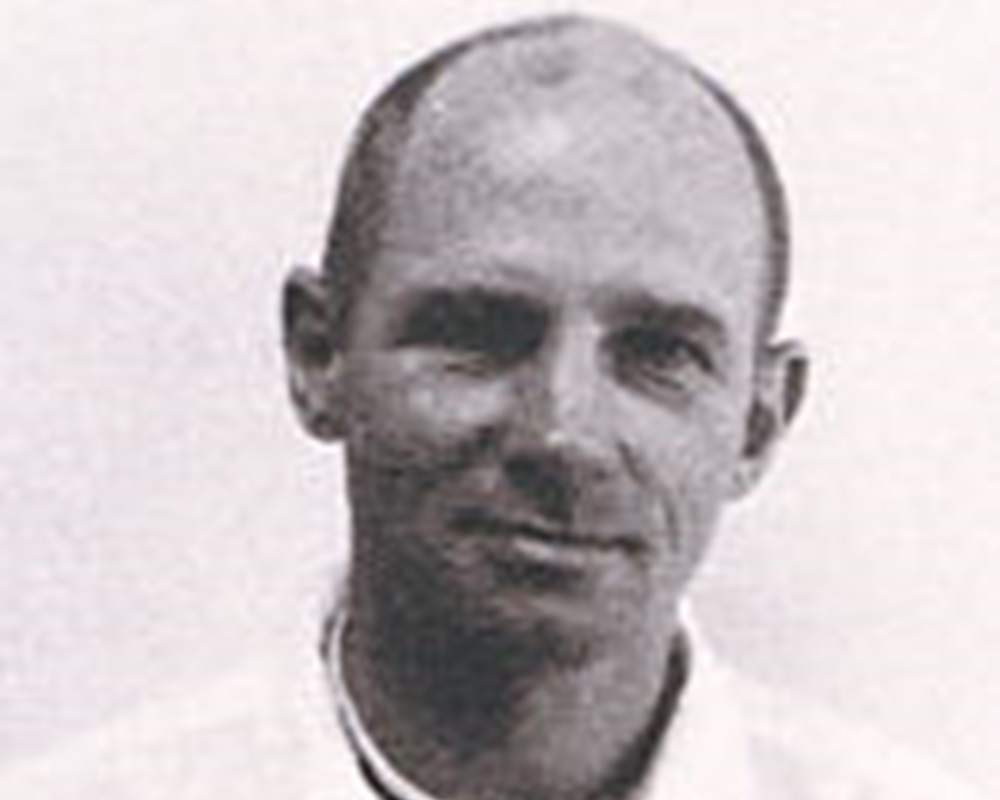 As it turns out, Gorrick also had a reputation for turning violent against those who earned his ire. He himself stated in the documentary that he was told by his guru, Kirtanananda, that he should physically attack women should they not adhere to these demands, and he confessed that he simply followed what he had been taught. Additionally, the Hare Krishna devotee had apparently been involved with several women at the same time, and when the news broke out, he was instructed to either marry them all or not marry at all.
This is how Gorrick seemingly ended up with three wives at the same time, including Diane Gorrick (AKA Dvijapriya Dasi) and Christina Autry (AKA Pradhangopika). Both of them were featured in the show, but it was Autry who truly showed hostility towards her once husband. She claimed that Gorrick had been abusive towards her, revealing one instance where he had beaten her so severely that she had to remain standing since the bottom of her feet were the only places that didn't hurt. Addressing this, Gorrick stated that it was indeed possible that he may have done so.
In regards to the killings that were linked to New Vrindaban members at the time, Gorrick admitted that the only time he was seemingly involved in the process was when Thomas Drescher, AKA Tirtha Das Swami, had approached him for the money that he had been assigned to "surveil" Stephen "Steve" Bryant, AKA Sulocana Das. Gorrick further added that he had been later contacted by Drescher when the man was apparently in Ohio, stating that he was promised money to flee the country.
Where is Dennis Gorrick Now?
Formerly the head of the women's sankirtan team, Dennis Gorrick lost that post in the wake of Kirtanananda Swami Bhaktipada's incarceration. That said, Gorrick himself was sentenced in 1990 for mail fraud pertaining to illegal fund collection that allegedly amounted to $10 million. For his actions, Gorrick was sentenced to three years in prison. Due to his time in prison, his children with Christina Autry returned to their mother, though the transition was apparently not that easy. However, Diane Gorrick remained adamant about staying faithful to her vows to Gorrick and decided to get legally married to him while he was in prison.
From all accounts, it looks like the Gorricks are still married and continue to be a part of the Hare Krishna community. The two are also parents to Dhurva Gorrick. Over the years, many have come forward with accusations of sexual abuse and assault against Gorrick. While he has admitted publically that he had indeed been physically abusive towards women, he has firmly rejected the notion that he ever had any relations with a minor. Additionally, reports suggest that Gorrick owns multiple jewelry stores in places like San Antonio in Texas, New Orleans in Louisiana, and Norfolk in Virginia, though he himself continues to live in New Vridban in West Virginia. In May 2021, Gorrick underwent an open heart bypass and seems to have made a good recovery from the same.
While Gorrick is not very active on social media, his wife, Diane, is certainly happy to share her familial joy with the world. Together, the couple seems to be parents of four children, including Dhruva Gorrick, who is seen in the Peacock show. A "Grandpita" to at least four grandchildren, Gorrick seems to be traveling across the world in the company of his wife, having been to places like India and Slovakia.
Read More: Where is Thomas Drescher Now?