When Crystal Dejuanna Taylor was shot to death inside her Kornblum Avenue apartment complex on the morning of September 25, 2001, it honestly shocked the entire state of California to its very core. After all, as profiled in NBC's 'Dateline: One Moment' not only was the 27-year-old nearly 22 weeks pregnant, but it also eventually came to light that her ex-boyfriend had orchestrated her homicide. So now, if you wish to learn more about him — Derek Paul Smyer — with a specific focus on his background, his motives, as well as his current standing, we've got the necessary details for you.
Who is Derek Smyer?
It was back around the late spring of 2001 when Derek first came across Crystal at Anderson Park (near both their respective jobs), just for it to lead to an unexpected conversation and then a fling. We say fling because their intimate connection actually really lasted a mere month or so before they parted ways for good, by which point the youngster had already fallen pregnant with his child. However, according to reports, while the former wanted her to have an abortion as quickly as possible, the latter had decided to go through with having the baby without his support in any manner.
Therefore, once Crystal and her unborn son Jeremiah Johnson Taylor were brutally gunned down on that fateful day almost five months later, Derek was one of the first to be carefully interrogated. The truth is he answered every question while maintaining his innocence without once asking for a public lawyer, yet he did also allege his ex was unfaithful in the short time they were together. In other words, he ostensibly tried to imply the baby might not have even been his in the hopes of stepping away from the entire incident, but to no avail owing to other crucial pieces of evidence.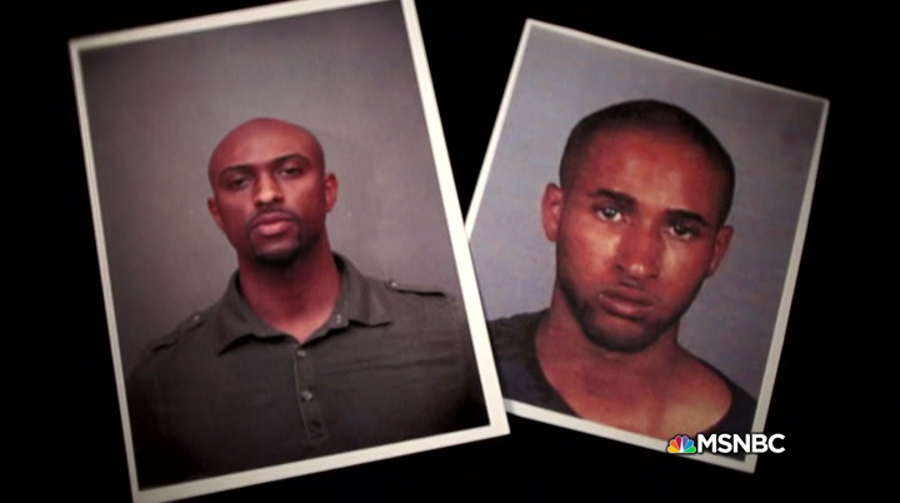 Although a legal search of Derek's home and vehicle yielded nothing of substance, it was undeniable that he kind of resembled the suspicious male several witnesses had seen fleeing from the scene. Moreover, and more importantly, it turned out that his high school girlfriend Traci Williamson had endured similar heinous attacks during each of her two pregnancies by him while they were younger. A strange man had tried to slash her throat with a knife in one case, and she was kicked-punched hard in the stomach in the other, yet thankfully, both she as well as the two children survived.
But alas, Derek remained a free man due to a lack of concrete evidence tying him to any of these matters, that is, until late 2011, when Skyler Moore confessed he'd hired him to take Crystal out. The two men had apparently met by chance at Anderson Park's basketball courts, where the latter eagerly agreed to do the dirty work as he was already on a mission to build a reputation for himself. That's because he was a proud member of the East Coast Branch of a Southern California Gang and new to the area, according to records, leading to Derek's arrest on November 3, 2011.
Where is Derek Smyer Now?
Not only did it take a decade for Derek to be apprehended in connection to his ex-girlfriend's as well as their unborn sons' homicides, but it then took six more years for justice to be served. His first trial in 2016 actually resulted in a hung jury, yet he was found guilty as charged on October 21, 2017, by a jury of six men plus six women following a few weeks of detailed testimonies. The indictments against him were one count each of first-degree murder with the special circumstances of murder for financial gain & multiple murders, second-degree murder, and two counts of solicitation of murder.
As per official court documents, it was ultimately determined that Derek wanted Crystal dead so as to ensure the baby would also pass away since he wished to avoid paying child support. This sheer atrociousness behind his motives is what sparked the special circumstances in his first-degree murder charges and thus his sentence of life in prison without the possibility of parole. Hence, today, at the age of 42, he is incarcerated at the medium-maximum security California Substance Abuse Treatment Facility in the city of Corcoran, Kings County, where he's expected to remain for a long while.
Read More: Skyler Moore: Where is Crystal Taylor's Killer Now?