The first half of ABC's police procedural series 'The Rookie: Feds' follows Special Agent Simone Clark's endearing relationship with Dina "DJ" Jackson, the daughter of Simone's father Christopher "Cutty" Clark's partner Ruth Jackson. Although Cutty warns Simone not to date Dina because of his relationship with the musician's mother, Simone doesn't stop herself from cherishing a steamy togetherness with her new crush. The musician, however, vanishes from Simone's life sooner than they both wanted. In the twentieth episode of the series, Cutty makes a significant decision that also concerns the Jacksons. Does that mean Jessica Betts' Dina is back in the procedural drama? Let's find out! SPOILERS AHEAD.
Where Was Dina?
Simone meets Dina for the first time in the third episode of the series as she returns home from work, only to encounter the latter in the neighborhood. She later comes to know that Dina is none other than the daughter of Ruth, with whom Cutty has been sharing a close connection. Irrespective of Cutty's relationship with Ruth, their respective daughters decide to get together. They both cherish the same immensely at first but as time progresses, they realize that they aren't compatible. When Simone misses one of Dina's performances, they confront the reality that the former doesn't have any space in her life to accommodate the latter.
Simone and Dina get together when the former invests all her time and energy to find her footing in the FBI. As a Black queer middle-aged woman, Simone knows that the system will not grant her a place if she doesn't fight for the same. Due to the same reason, Simone prioritizes her work over Dina, which leads to their break up. After their break up, Dina continues to live in the neighborhood but without meeting the FBI agent. Both of them must have been making sure that they won't run into each other to avoid an awkward encounter. Since Simone only returns home at night after work, it would have been easy for them to not meet after their break up as well.
Did Jessica Betts Return to The Rookie: Feds?
Yes, Jessica Betts did return to 'The Rookie: Feds.' Betts' previous appearance is in the sixth episode of the show. In the twentieth episode, Cutty and Ruth decide to move in together since their relationship has been strengthening appreciably. They make arrangements for Simone and Dina to finally talk things over so that they wouldn't need to see their daughters avoiding each other. The former couple clears the air between them, which leads them to share intimacy. Although Simone has to wake up in the middle of the night for a work obligation, she lets Dina know that she has grown from the position she was in when they broke up.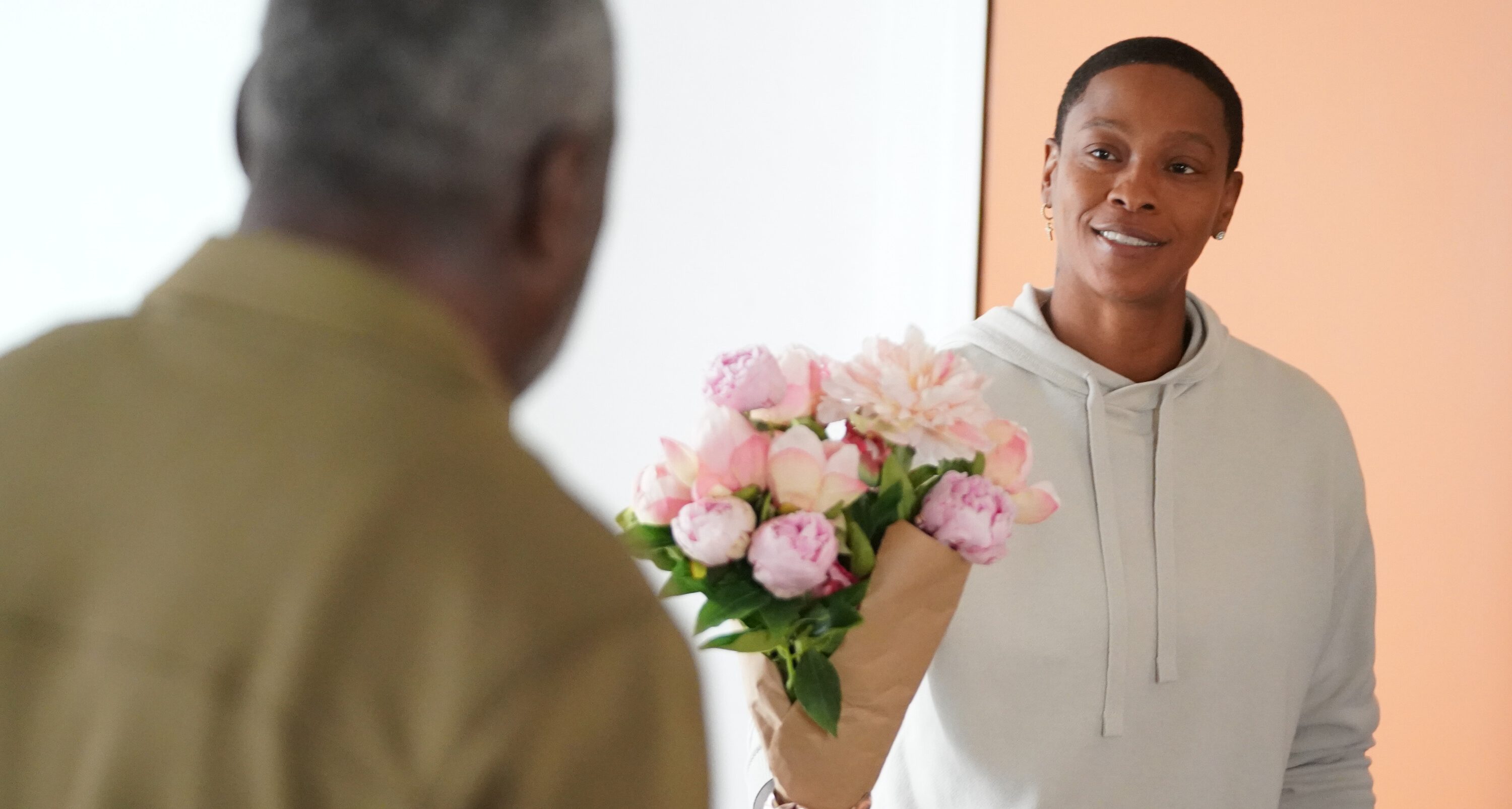 Simone lets Dina know that she has found a footing in the FBI, which gives her time and energy to invest in anything other than work. She wants to do the same to reunite with Dina. However, the latter believes that Simone needs a friend more than a lover. The musician must have realized that she should be able to adapt to Simone's way of life as an FBI agent first as a friend before giving their relationship a second chance. But Simone makes it clear that she is open to having Dina in her life as a friend with benefits. In the upcoming episodes, they may continue sharing intimacy as they move on from their separation.
However, the chances of seeing Jessica Betts in the show for long are low. Even when she returned, she did as a recurring guest character, which indicates that we may not see her much in the show. Dina's decision to not reunite as a couple with Simone also shows that the real-life singer's return most likely will be short-lasting.
Read More: Who is Naomi Voss in The Rookie Feds? Who Plays Her?