The sixteenth episode of ABC's police procedural show 'The Rookie: Feds' follows Matthew "Matt" Garza's Special Investigative Unit's efforts to bring down an infamous Los Angeles-based drug lord Tobias Kazan. To infiltrate Kazan's empire, Garza and his agents target Chase Harrison, a con artist who supposedly has been taking advantage of Kazan's wife. Simone Clark goes undercover to capture the con artist with the rest of her team, only for him to get arrested by Naomi Voss, an LAPD officer. Naomi continues to impress the viewers throughout the episode, making them curious to know more about her. Well, here's what we can share! SPOILERS AHEAD.
Who is Naomi Voss?
Naomi Voss is a police officer, who is recently transferred to LAPD. She has been investigating Chase Harrison even before Garza's Special Investigative Unit wanted to use him as bait to capture Tobias Kazan. The police officer has interacted with several of Chase's victims to know about the money they had lost and the aftermath of his betrayal, which motivates her to capture him at any cost. Even when the FBI comes in her way to use Chase for a bigger operation, Naomi doesn't stand down since she wants Chase's victims to get justice. To ensure the same, she even confronts Garza.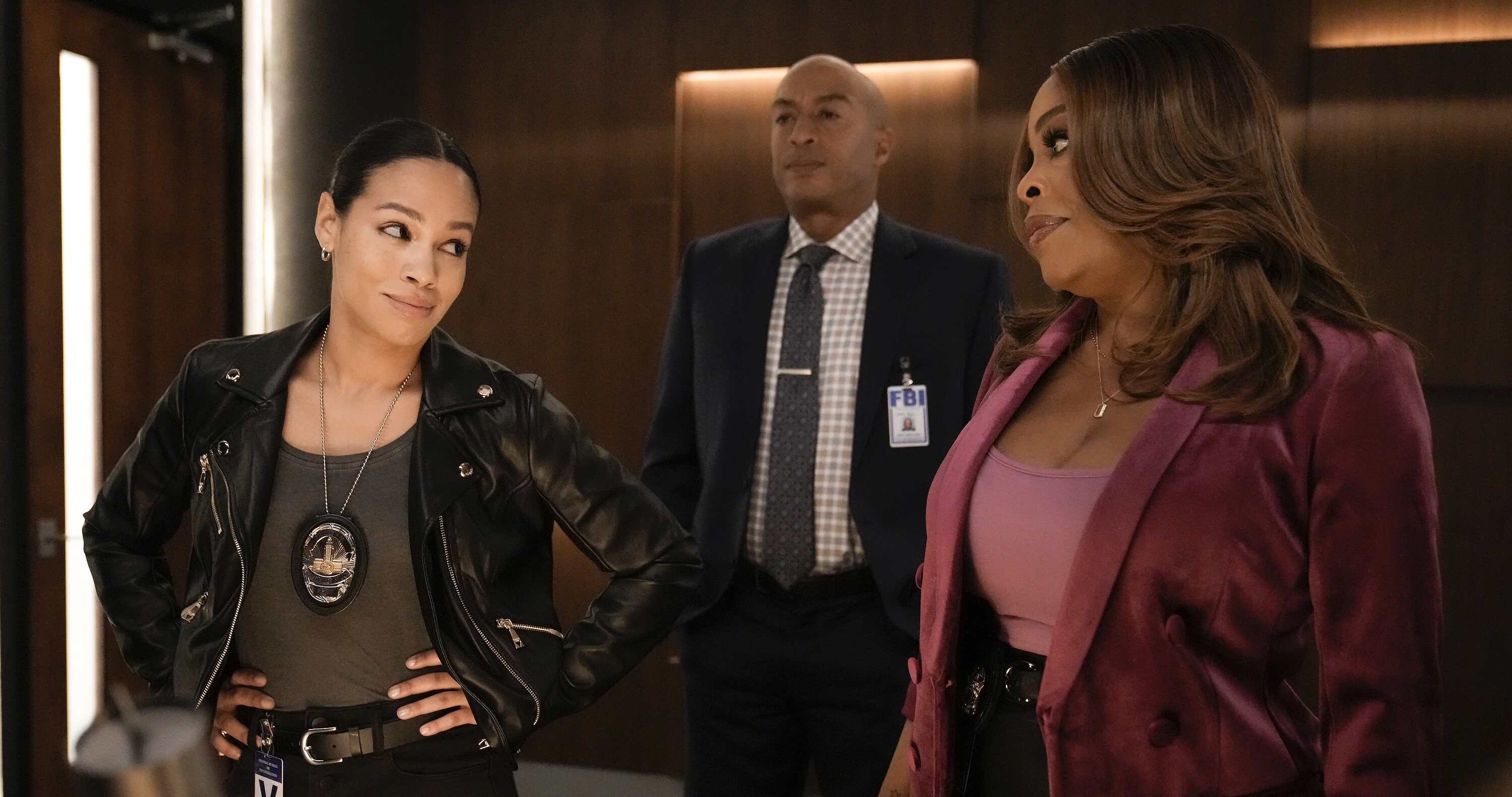 Naomi is a highly resilient and committed police officer. She doesn't back down even if her case goes above her pay grade. A sense of justice drives her as she eventually ensures that Chase's victims are reimbursed. She is fearless, which is evident in her confrontation with Garza, an FBI agent. When Garza and Simone bring her into their operation, Naomi joins them unflinchingly. Naomi is in Los Angeles with her mother and it is safe to say that she was struggling to settle-in in the city until she met Simone. The FBI agent instructs her on how to cherish her time in the City of Angels.
Naomi and Simone's joint efforts to capture Chase have brought them closer as well. The sixteenth episode of the series ends with Naomi asking Simone out on a date, only for the latter to respond yes. In the upcoming episodes, we may see them going out on dates and eventually forming an endearing relationship. Simone breaks up with DJ because the latter fails to adjust to the limitations of the former as an FBI agent. Since Naomi is a cop, she is expected to understand Simone better and have lesser expectations, which may become the foundation of their relationship.
Who Plays Naomi Voss?
Juani Feliz, who is known for her performance as Isabela Benitez-Santiago in Amazon Prime Video's comedy series 'Harlem,' plays Naomi Voss. The Dominican American was a part of the guest cast of 'Law & Order: Criminal Intent' at the age of 15. Feliz eventually joined Harvard University, where she completed her graduation and post-graduation in biomedical engineering. She returned to acting while working as a bioengineer by appearing in 'The Purge: Election Year.' She then appears in 'Conviction' as Vida Diletez, 'Shades of Blue' as Vanessa Ruiz, 'One Dollar' as Paloma, 'Blue Bloods' as Corey Vallejo, 'Power' as Jesenia, etc.
Feliz's breakthrough television performance is in Tracy Oliver's 'Harlem,' in which she plays Isabela Benitez-Santiago, who shares feelings for Quinn. In HBO Max's dystopian series 'DMZ,' the actress plays Carmen, the wife of Parco Delgado, one of the leaders of the Spanish Harlem Kings. She plays a Broadway star named Alejandra Lopez in FX on Hulu's drama series 'Fleishman Is in Trouble.' Feliz also features in 'NCIS: Hawai'i,' 'The Good Doctor,' 'The Polka King,' 'Canal Street,' etc.
Read More: Who is Fortune in The Rookie Feds? Who Plays Her?